As you are reclaiming the pallets for interior uses here so you must be clever while selecting the pallets! To analyze the conditions under which pallet has been used, go ahead if some pallets with heat-treated tag, come to your eyes and avoid the pallets which are chemically treated as they may injurious to health!
If selected pallets are containing a great gunk layer over the wood grains then you must have to clean it first for a gorgeous shiny and bright wood look, Prepare a soapy solution by mixing the soap or detergent with water and wash the pallets with it, let them dried over the night and then start your framework with them!
Try to build a DIY pallet bed:
We all know that pallets are the shipping skids used to provide safety and protective coverage to heavier shipping deliveries or you can say that they bear a lot of weight over them, this may cause some splinter to be popped up over their wooden surface! So it would be better than you and all your under course pallet skids to get the more smooth and splinter-free flow of their wooden surfaces!
Rustic Extra Wide Pallet Platform Bed: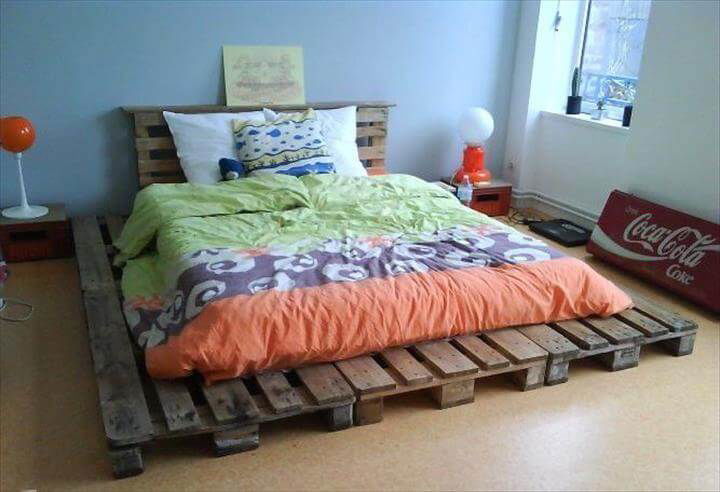 Distressed Green Pallet Platform Bed: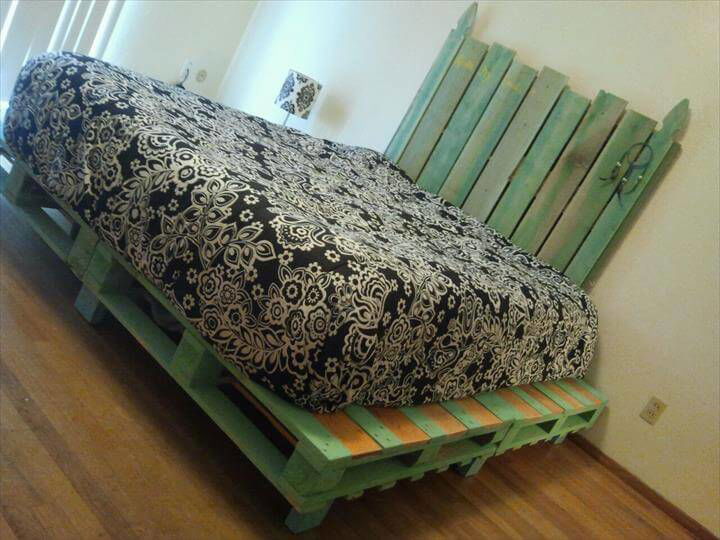 Cozy Pallet Beds with Storage: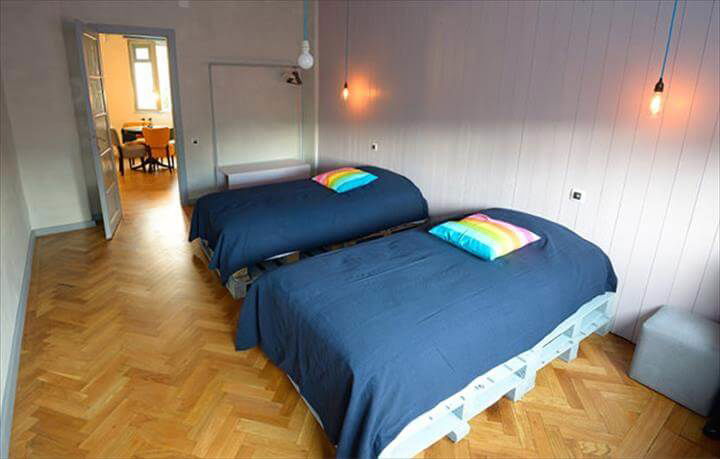 Rolling Pallet Bed with Cart Wheels: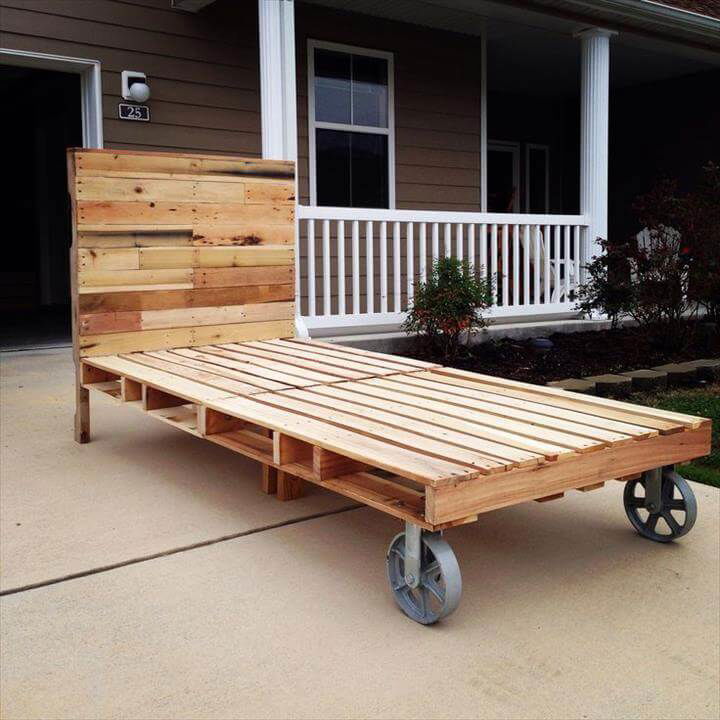 Pallet Toddler Twin Beds: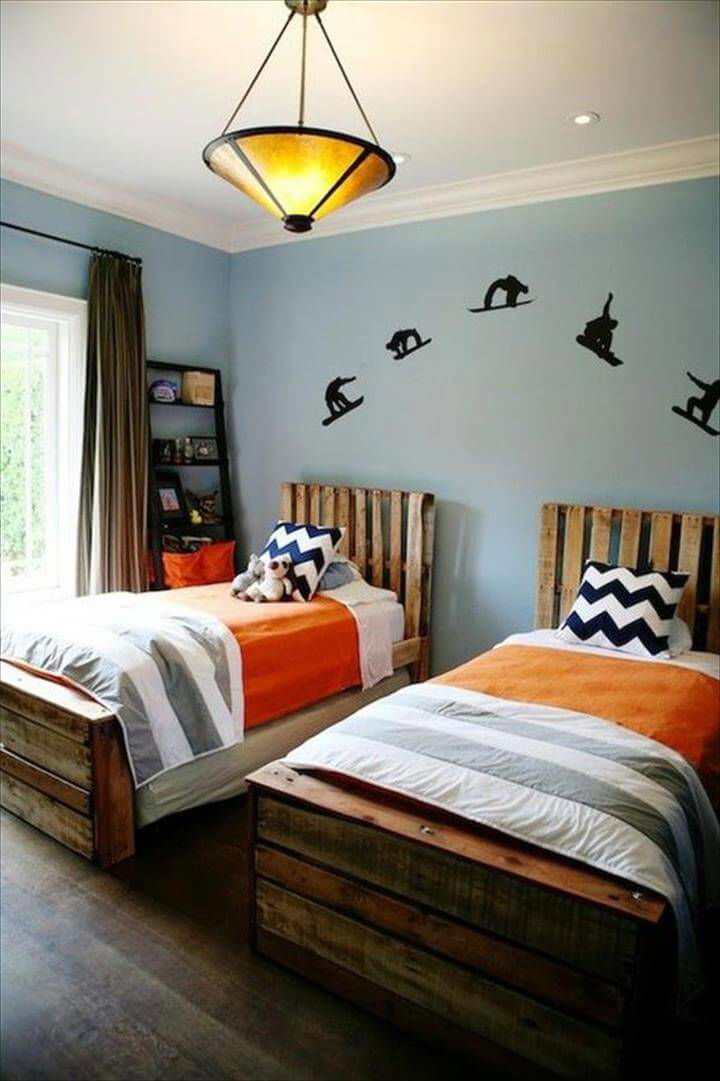 Black Stained Pallet Bed: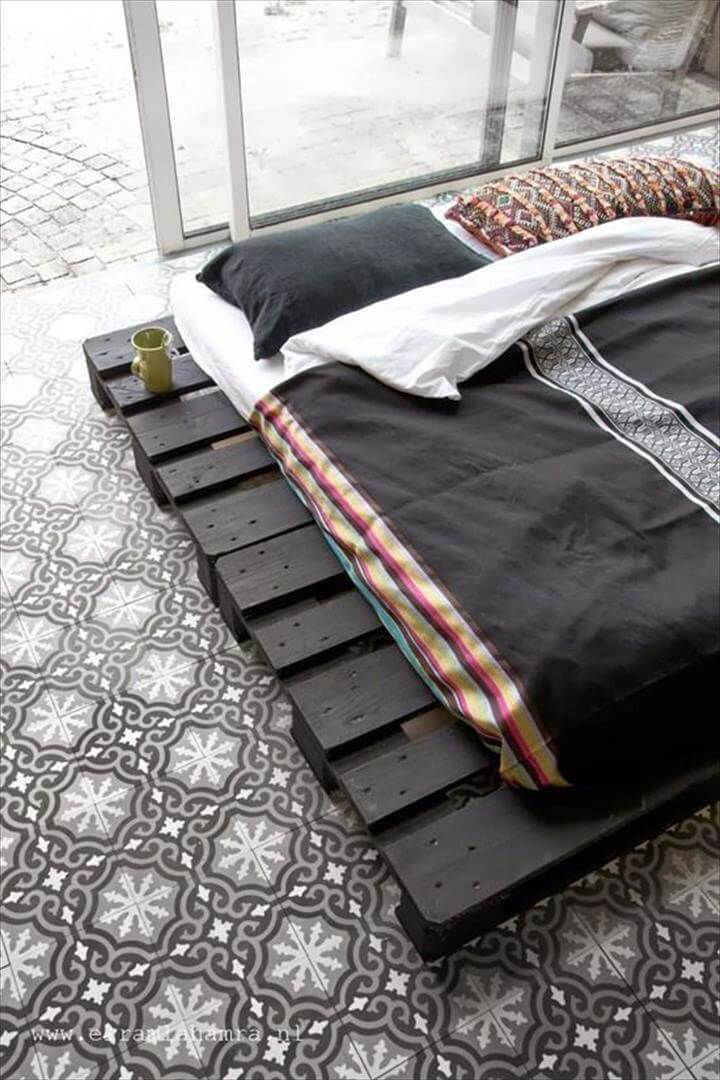 Upcycled Pallet Bed with Decorative Headboard: