People are getting addicted to the pallets and the proof is the abundantly produced pallet creations ranging from home furniture and decor items to home embellishing of all kinds. Not the small and extra homey stuff but the important and integral home items are also produced from the wonder wood pallets which is the biggest mouth piece of its wide acceptability all around the world. Things like the beds which are never comprised on style and design are also being targeted from the pallets and here we have one good sample to show you today.
So have a sneak peek into this cute and functional pallet bed coming with a nice established headboard piece and a side standing simple nightstand table thus offering you a complete bed furniture set. The pallet bed frame, headboard and the night stand all are made out of the simple pallet slat and plank stacking method with nails and bolts and ended up with gentle stain tones in the white, brown and grey hues for that subtle look.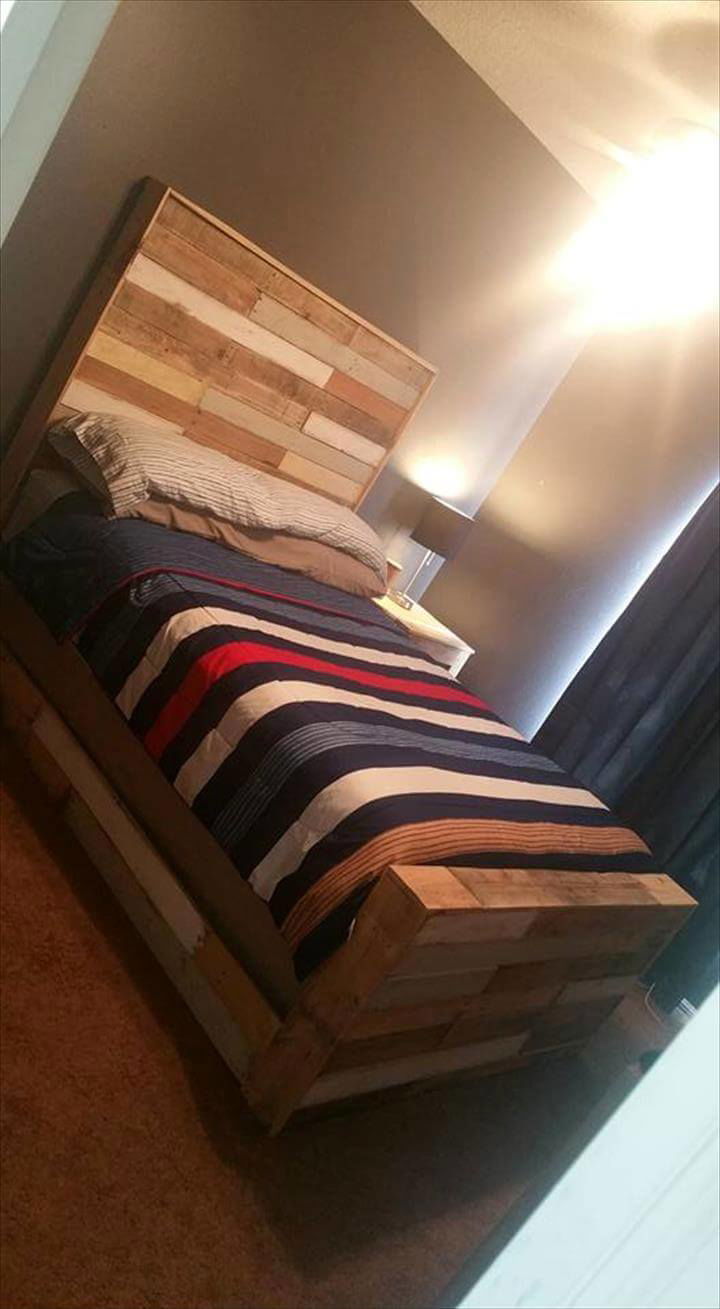 A bed is the center piece of the bedroom decor and designing that is why it should be functional, gorgeous and stylish like this one in the picture made out of the pallets at cost free possession.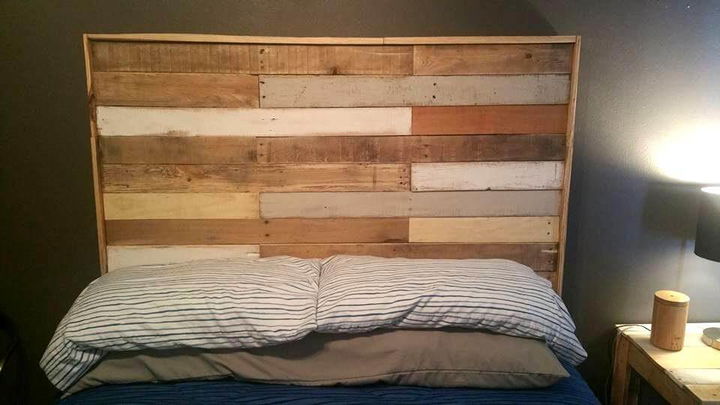 The bed has been provided with a simple and cute headboard pieces at the back made out of the stacking and yoking of the pallet slats or planks being nailed to each other so that you bed looks complete and you can also rest your back on.
As a bed set is incomplete without a nightstand table so here we offer you this cute and mini stool like night table with square shaped two shelf layers and four legs to house much of your items like frames, candles, clocks etc.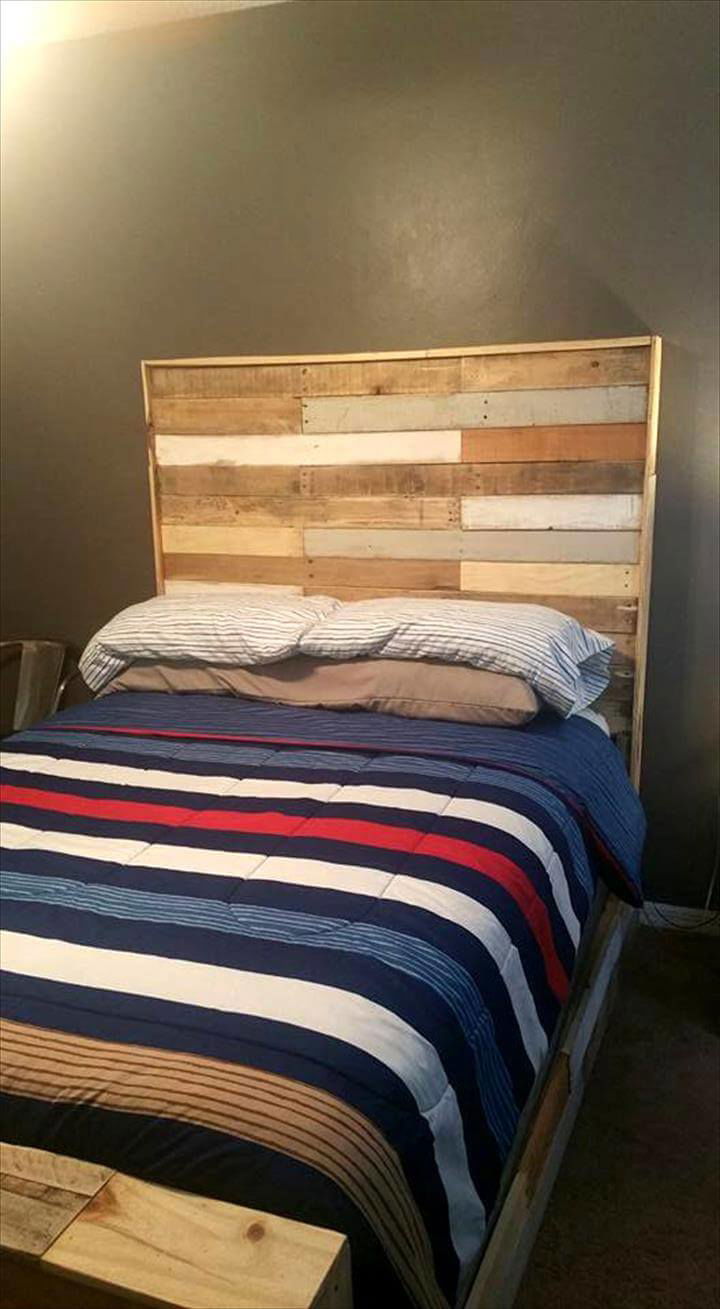 As the whole bed is made from the slat and plank pieces, nailed to each other with different light shades stained on it like the white, grey and brown which adds a perfect rustic appeal to the bed and overall bedroom decor.
Made by: Coastal Pallet Furniture for Brooke Tinney Sullivan