It is also something amazingly popular to build stylish wooden chests out of pallets! One can build the custom tools chests, kids toys chests, keep sake boxes, jewelry chests and also the beautiful hope chests out of pallets for free! We have shared here this DIY pallet chest for storage that can be utilized in anyway discussed above! This beautiful wooden pallet chest is symbol of country love more than a storage chest as it comes with American country flat logs painted in a style! Antique metal handles have been installed to both sides of it, will help to carry it in effortless way!
Here rest of appearance of the chest is white letting the entire design be more attractive to eyes! A big box has been made from pallets then has been covered with a wooden lid hinged in position, this is the total construction work you have to do to own this beautiful wooden chest for free! Another cool pallet project to inspire you!

Beautiful painted wooden chest, can be planned for any exclusive type of storage, will hold your decided items in super secure way!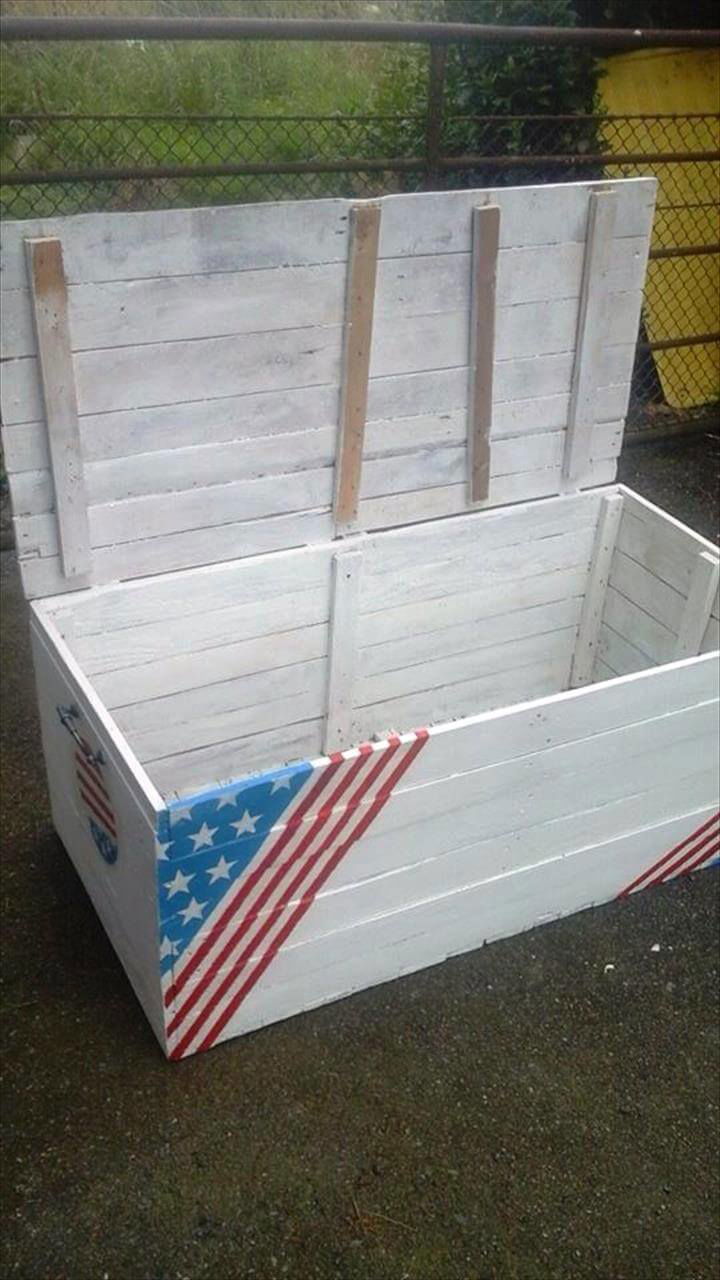 Comes with painted American flag logos which bring a unique style to it and turns it into a patriotic gift or symbol!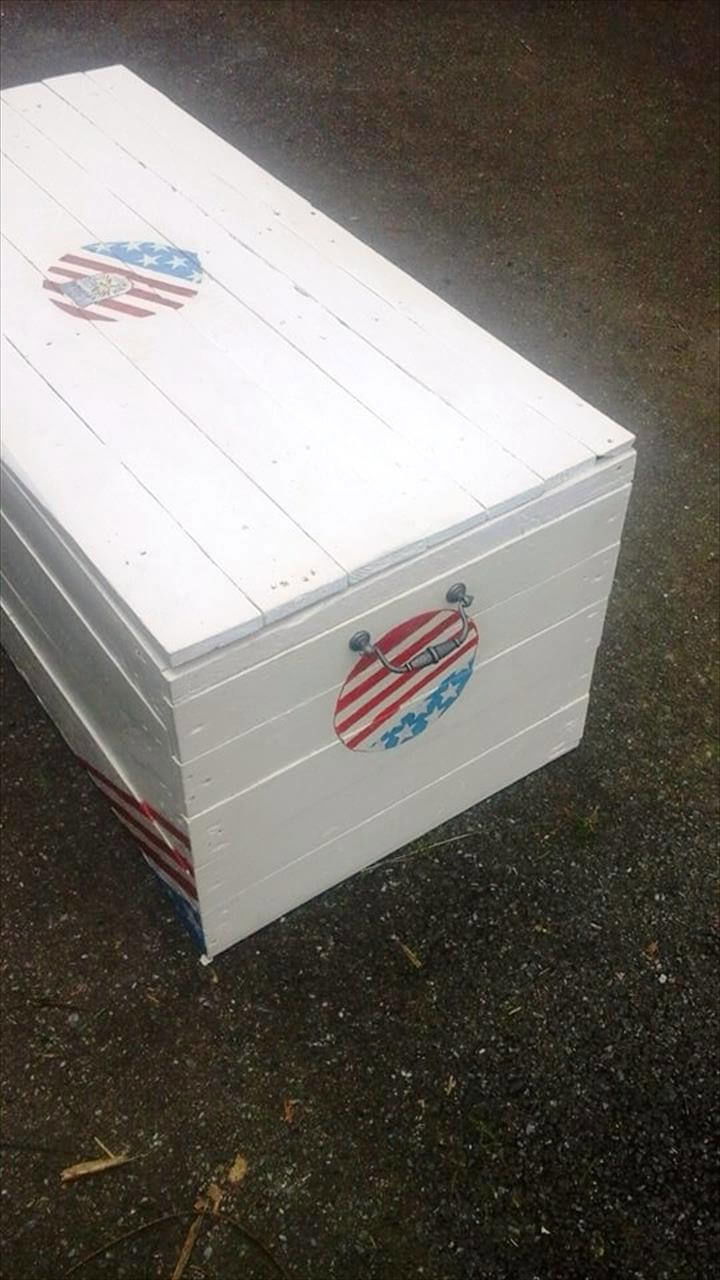 You can select your own paint colors to vary its final appearance! Stay connected and catch more unique ideas about highly practical recycling of pallets!
Made by: Garrett Orourke