A Rustic beautiful wooden trash holder, a need of every home to keep the interior environments safe and clean, has purely been build of old wood always around you! This little DIY pallet trash bin is just to make your home more organized and can handle it very well to store the garbage and trash! Pallet is a free wood type coming from the trading ships, so you can build a number of such a bins using pallets! There is a top lid to this bin to avoid pets not to approach the inside trash!
You can build the composite bins and storage bins with pallets for your indoor and outdoor to get your all items in reach having some of recycling potential! Not only for this kind of furniture, pallet wood is useful also for high-value interior furniture and you can build all sorts of domestic furniture with pallets with great ease, to build the tables, benches, sofas, tables, chairs and bed frames are as simple to build with pallets as a child's play!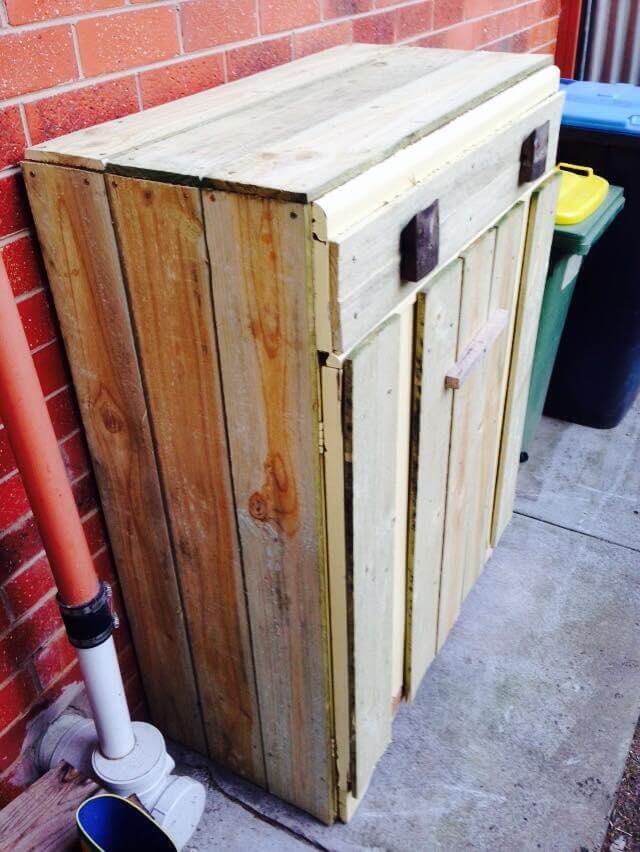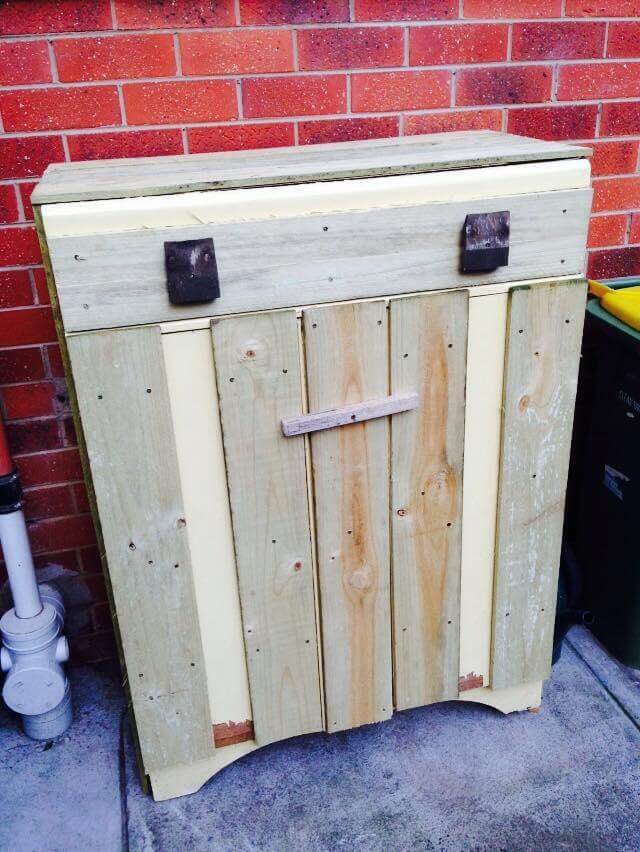 Submitted By: Mr.Philip

How to Use Pallets wood for you Home?