We all become addicted to outdoor, backyard places and garden in killing hot summer days! If you are interested to DIY projects and are passionate about wooden creativity then you can add more fun to your outdoor places and patio to make them comfortable all the time for you friends, guests and kids! While being at outdoor and having fun with outdoor parties we mostly need a sink to wash our hands and mouth, so we have brought here a no-cost project for you to install a functional bathroom at your outdoor.
This DIY outdoor pallet bathroom has purely been designed with reclaimed rustic pallet skids which can easily be grabbed by taking a trip of dumping grounds, landfill areas and shipping areas! The construction is pretty simple and you only need to have a genius mind and some patience. Design comes with a wooden walkway, a bathtub perfectly installed to reasonable height, a mirror and a separate room  for changing clothes. By using your creative mind, you can put some more cozy option to it according to personal requirements and desires! Do try this pallet furniture to improve your outdoor on a budget!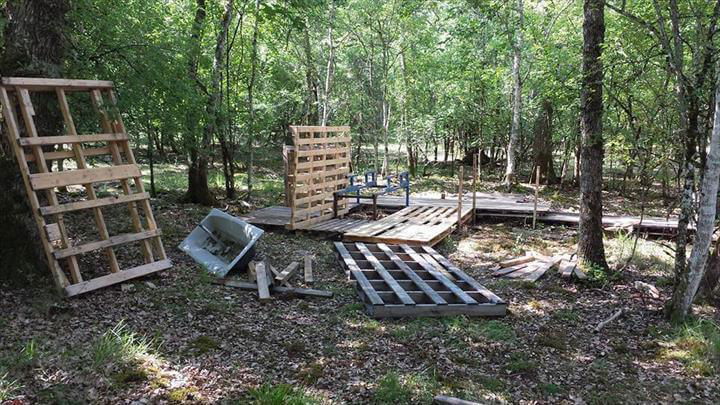 Here are the supplies that you should have to complete this project! Don't worry about the budget, all the material is free and you can get all by visiting your home trash store. A discarded bathtub or basin and a big pile of pallet skids are the major supplies to be used in this backyard improving project!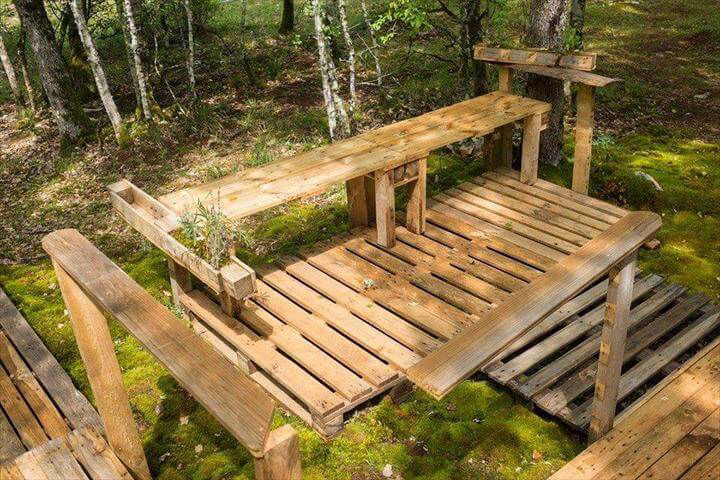 First of all choose the area and check for the weather conditions at that place! Target a plane area and floor some pallets for a start up. Keep leveling the pallets for a balanced and lasting structure.
Prepare the basin or bathtub holding first by making the pallets dismantled, cut down to targeted sizes and then refinish them for according construction!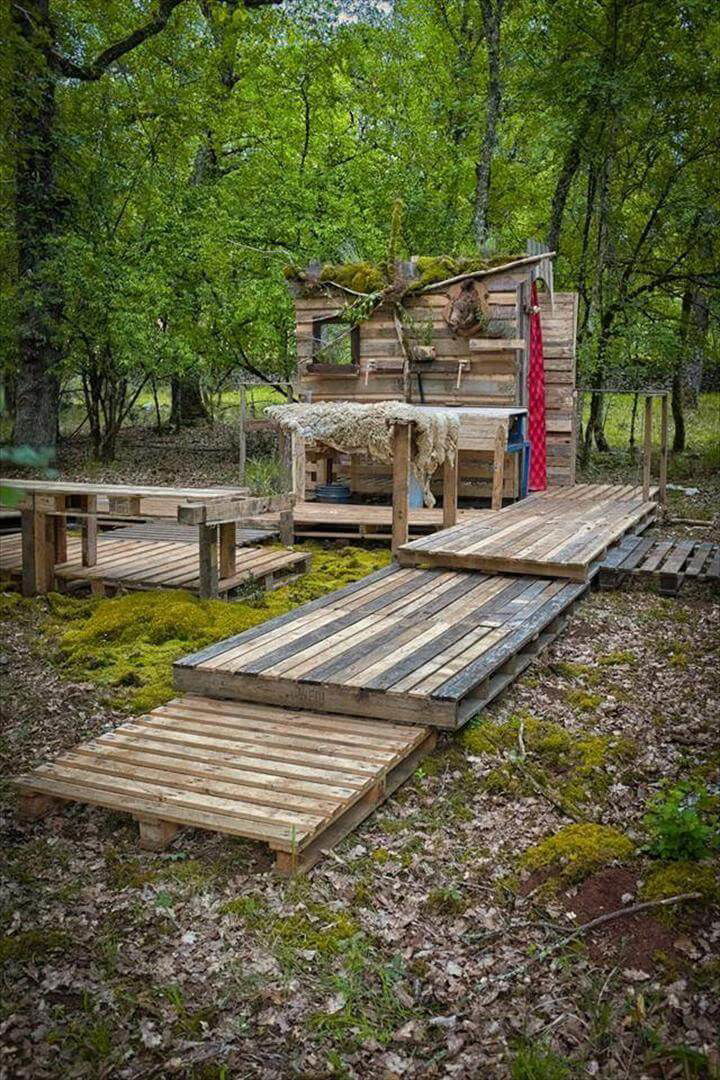 Build a wooden pallet room first to create privacy, then move forward to plan all for a good bathroom! Install the bathroom vanity and bathtub to the side wall of the wooden like shown in the pictures. For a comfortable walking while being bare-footed, just install the pallets for wooden walkways that is also an accent part of this entire pallet outdoor project.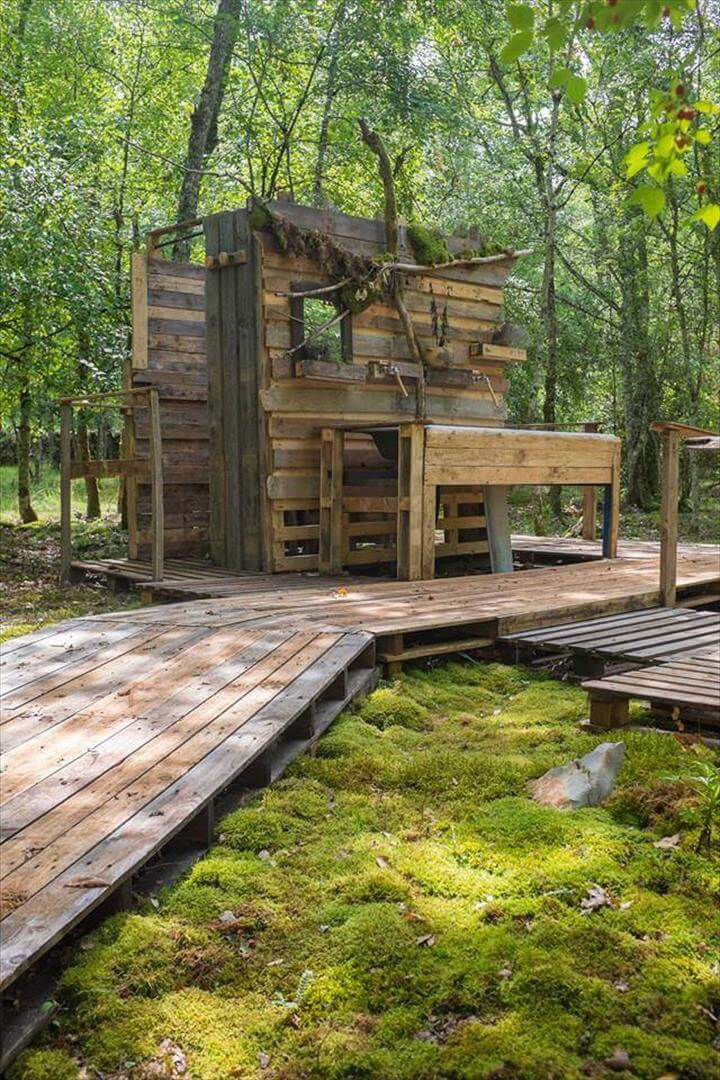 Use drift wood, old wood and rustic wood logs to give a more prehistoric and antique touch to you bathroom, Also create a pallet floor at other side of the room for safe walking!
You may need a very big supply of pallet boards for this outdoor bathroom construction and you can simply visit the shipping areas or the landfill areas to have a big pile of them at no-cost!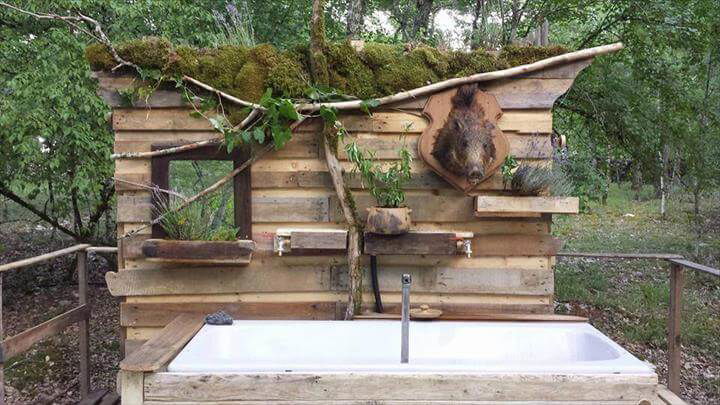 Use the antique art shapes, garden moss and other old material of home to give some vintage yet visually attractive decors and effects to you bathroom. This animal face taxidermy and moss on the roof are really accentuating the entire bathroom design!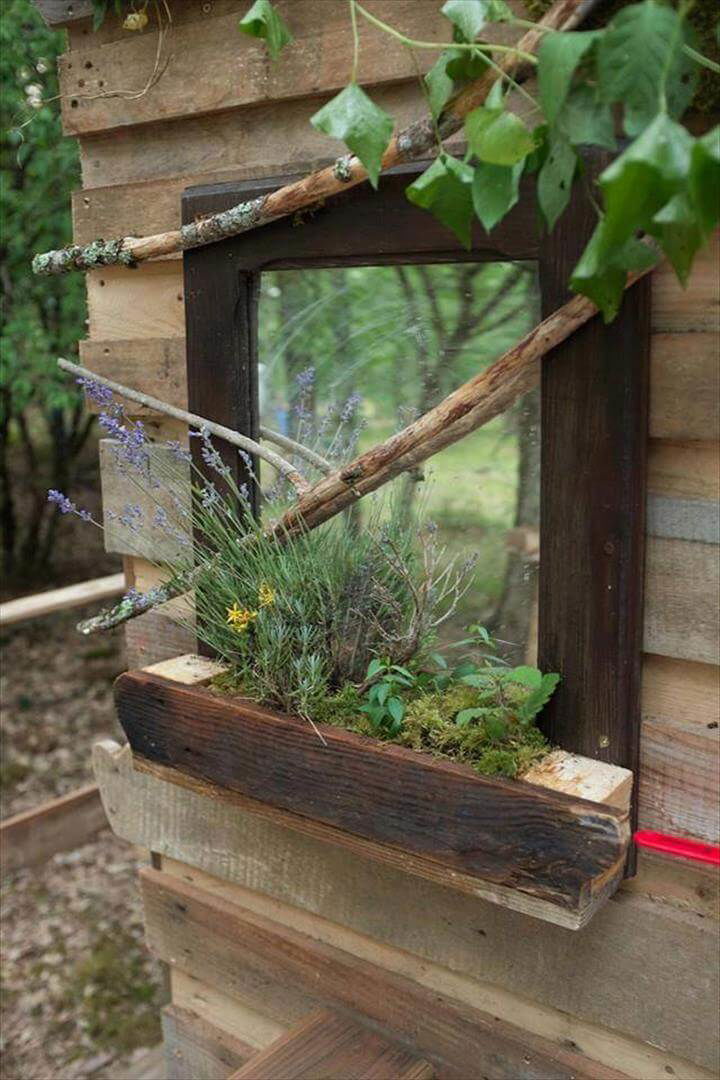 If you too love rustic decors then this moss covered antique DIY pallet mirror accent make your outdoor bathroom more absorbing and arresting! This mirror will really enhance the character of your bathroom!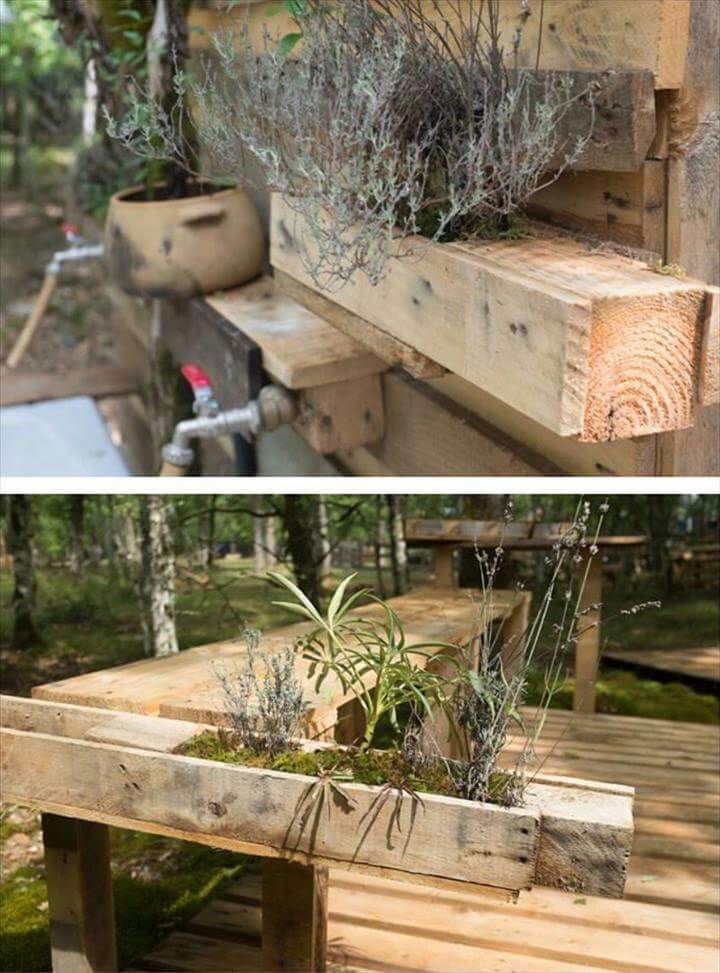 Two pallet planters have just been fixed right above the vanity hoses for an eyeful demonstration! Hardware hoses have been used for a functional look and enticing metal touch over the rustic wooden appeal!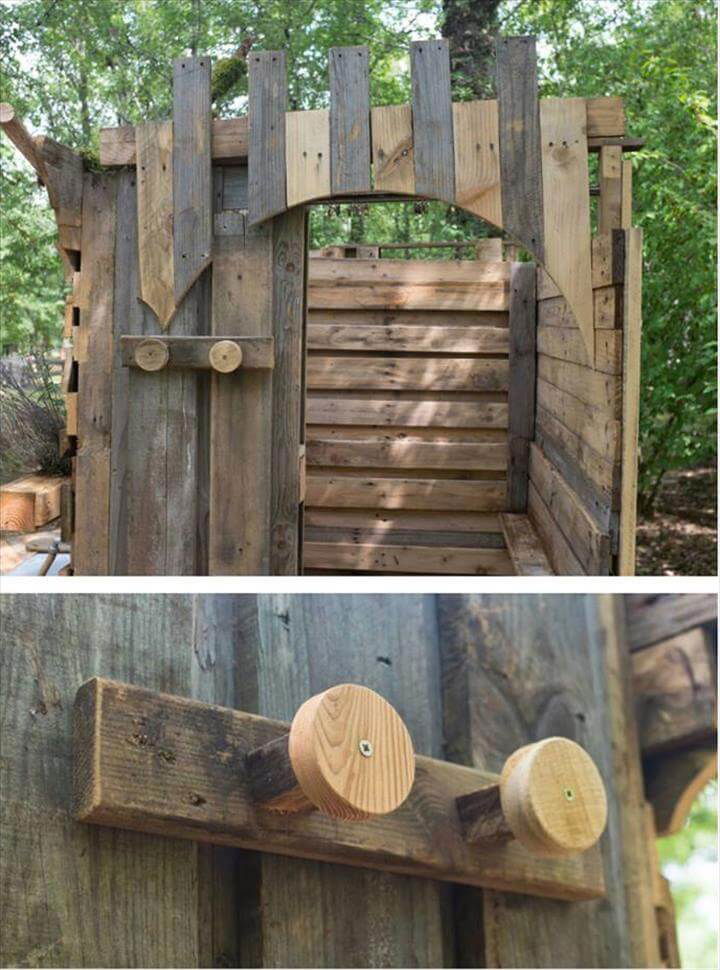 Here comes the outdoor private cloth changing room, accentuated with an arched entry and has a functional pallet coat rack with two round wooden knobs! You can even use the old and vintage hanging hooks from home trash store or use the old spoon as hooks which will also rock!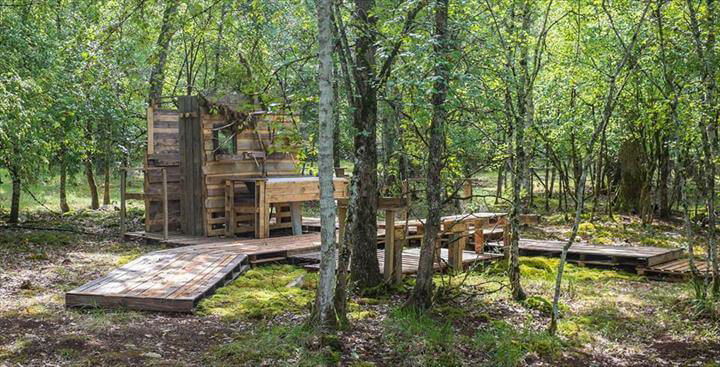 Give a soapy wash if there is a great gunk on pallet boards you are using for this project, also make the pallets sanded to get them in snags and splinter free nature! Adhesive demands can be fulfilled by using the glue while nails, hammer and wood saw can be used creative for perfect assembly of parts!
Really incomparable pallet ideas to turn you backyard into a focally stimulating and super comfortable place! Do install this rustic wood bathroom set and live more with old pallets which are not only to be wasted or burned!
Stay connected to get more updates about extraordinary brilliant and swank uses of pallet wood!