Guest entertainment and sitting setups always demand for higher amounts of money and we have to choose always functional and visually attractive furniture pieces for best ever sitting organizations! Nothing can do better but a couch while it is a matter of comfortable sitting space to make your VIPs well seated! Couches are used equally at outdoor and indoor with a little difference in the structure and design, indoor or living room couches are mostly come as fully upholstered seats good also for reclining and napping while the outdoor ones may be upholstered partially!
Afraid of going expensive or that of inflated market prices while buying a chic sofa? Build your sturdy couches at home and customize them with countless possibilities to suit your needs and home demands! Checkout this DIY pallet outdoor sectional sofa with lights mounted over the backrest sections! Dark red color will really rock any of your outdoor and lights will add more fun while using it at night for summer after night conversation under the moon and star gazing! Old wood and pallet have been reclaimed to get this chic sofa design, white mattress have been put over for a reliable type of comfort!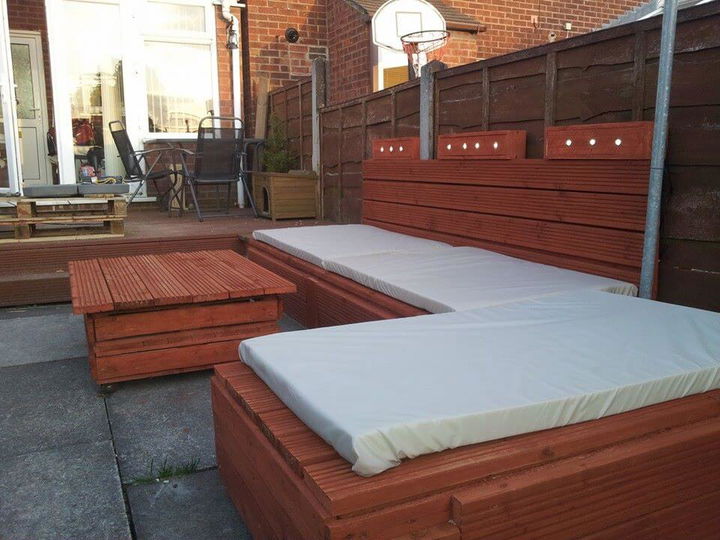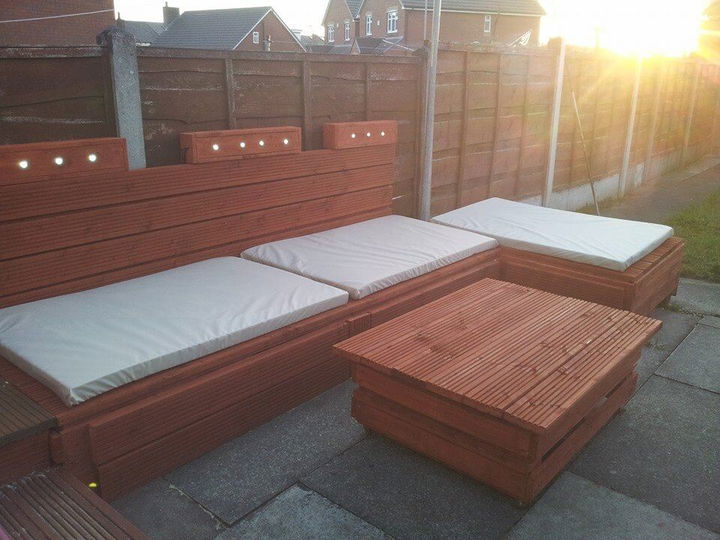 How to Install the Pallets into Brilliant Sofas?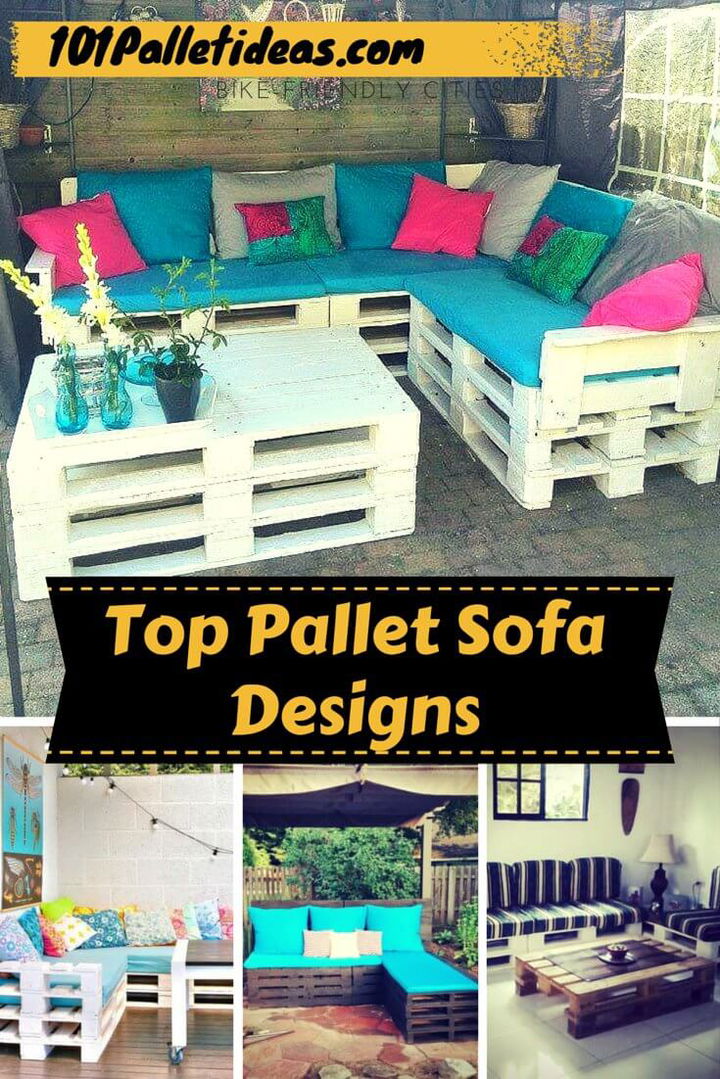 For more information and all 104 pallet sofa designs are here: Pallet Sofa