People addicted to outdoors, really love to sit in a style while being at outdoor! A comfortable sitting position at outdoor help the outdoor lovers to catch more scenes occurring naturally there! So just to best possible outdoor furniture position, we are having here this DIY pallet outdoor chair, having design inspired of an Adirondack chair! Here we have brought a full tutorial for it that help you to peek into all the complicated construction details you are often to puzzle at!
Pallet slats would be the basic ingredient to install entire model of this chair, just see here how to arrange the resize pallet planks to build the basic frame of the chair with a couple of tricks! The most challenging part would be to set the back and berth of the chair to a comfortable angles, the given tutorial also guides your for it!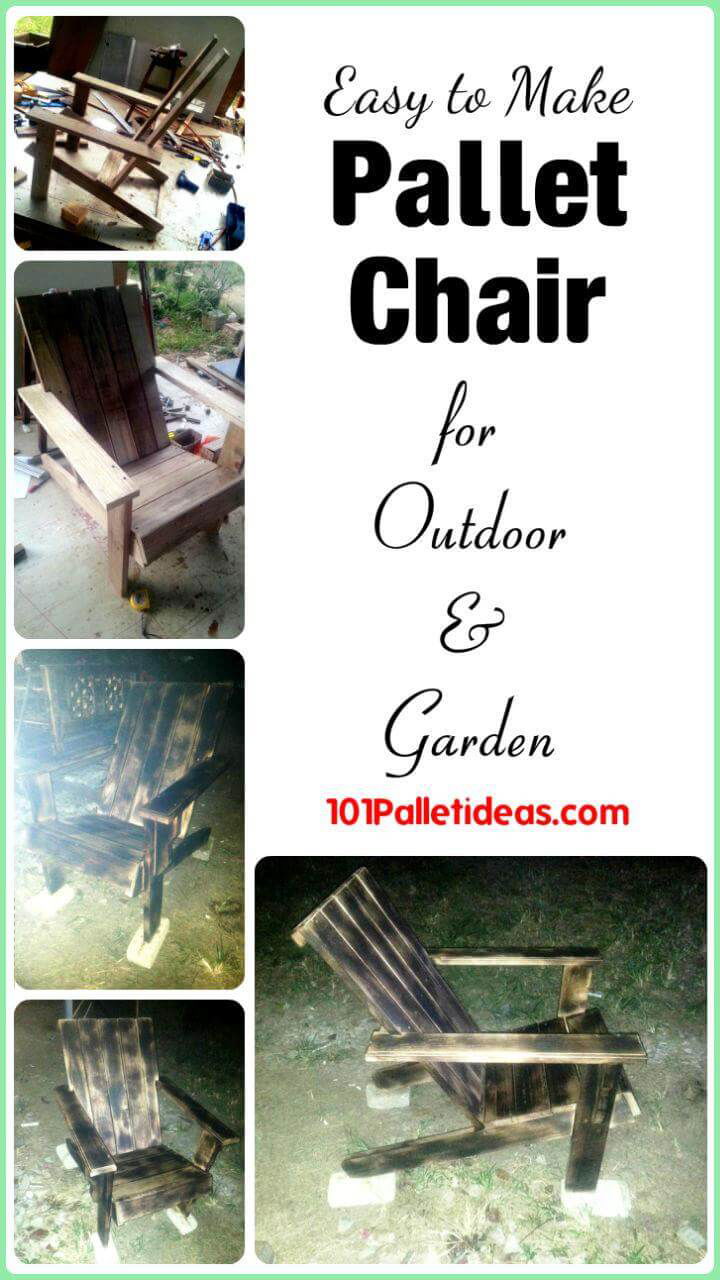 Finish the frame by filling solid with removed pallet lengths and just grab the perfect hardware to hold tight each part and portion of chair in place! Take a roundup and clone this precious antique outdoor chair design!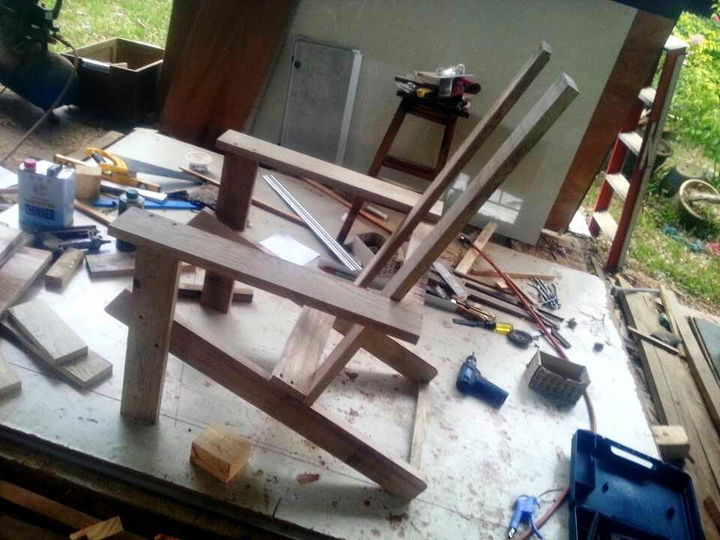 As it is all visible from the robust composition of this pallet chair design that you need to have a bunch of straight wooden planks here for the construction, so you can start this project with a little deconstruction of pallet boards!

The design is inspired of a pallet Adirondack chair style so comes with a same tilted berth and angled backrest, plan different sets of pallet slats to fill solid each portion after making sure that you have build the primary frame nicely!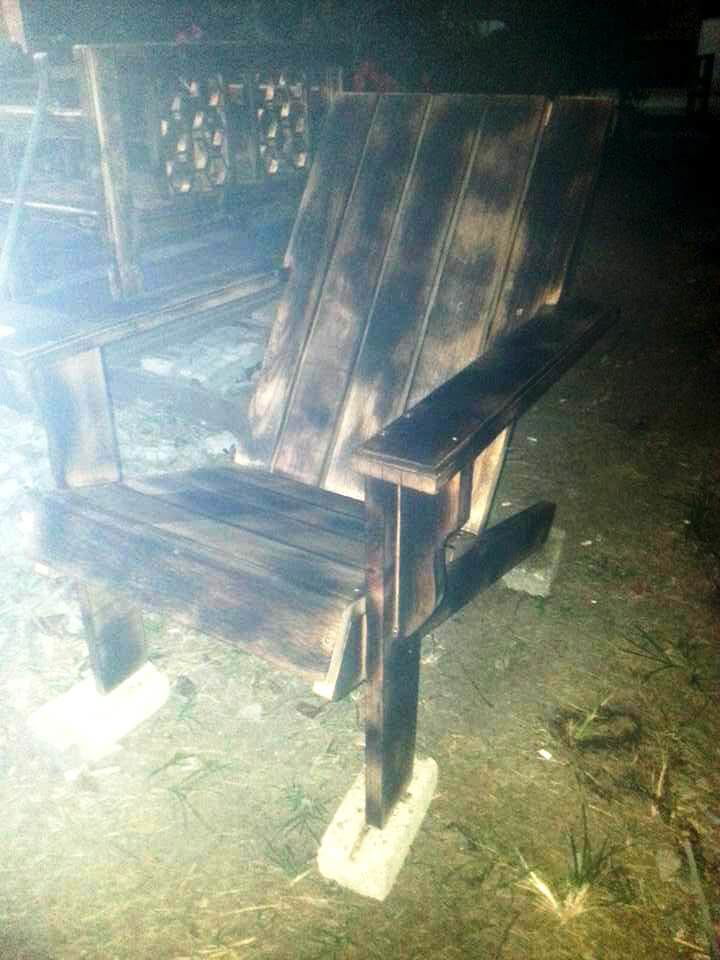 Just after the composition, the chair can be finished in the way you like for a personal look, here the surfaces of wood has been given a wooden-burning treatment for darker spots on the wooden surfaces, really make the entire chair look antique!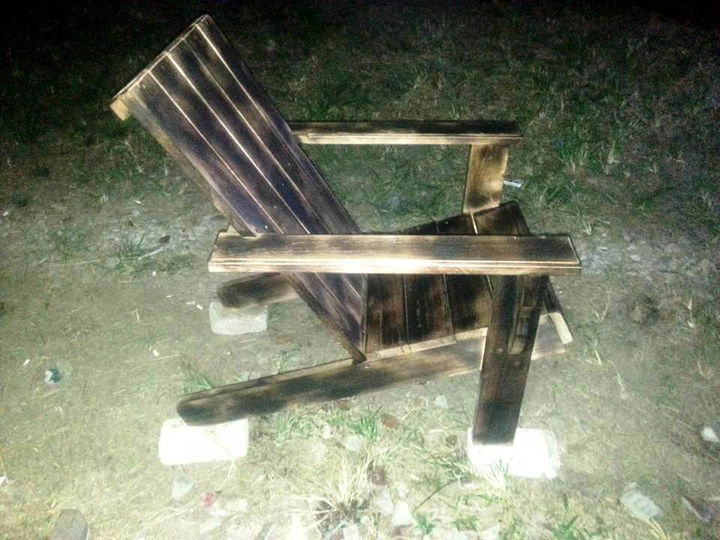 Chair can be chalk painted in custom different shades, which can also be an indirect way to add colors to your green space or particular outdoor portion!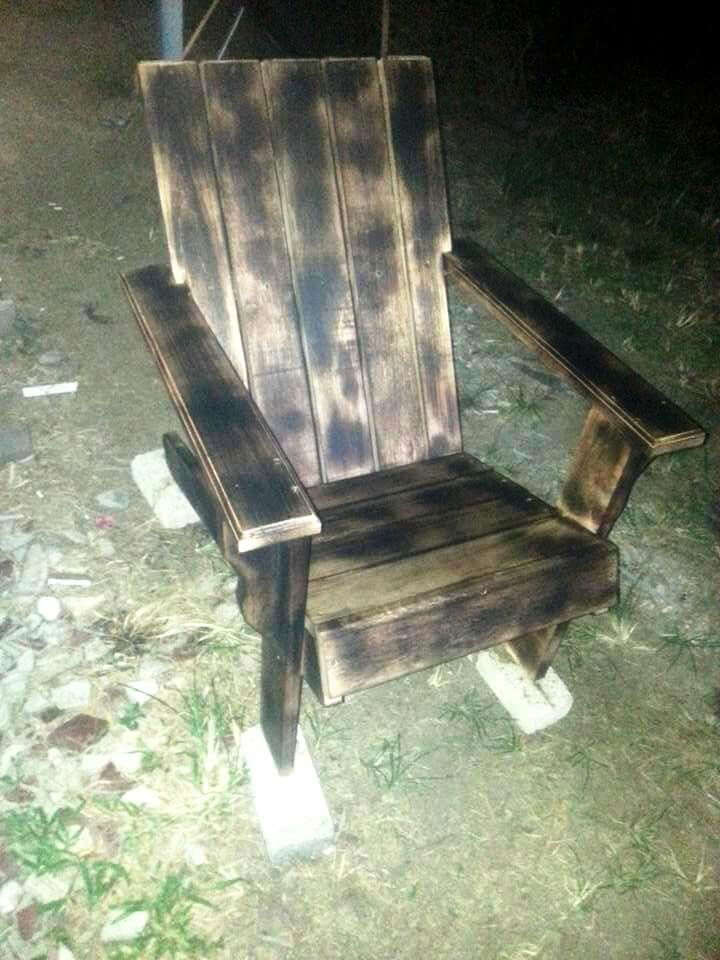 As this chair design comes with lot of angled surfaces, so using better hardware for overall assembly, can ensure a longer life of this chair!
Made by: Minda Fakir