There are many furniture things that are recognized by the practical applications they perform in the house or any house sections. And so the outdoor relaxing has been correlated to the Adirondack chairs and they are always the first priority when to buy or plan the outdoor relaxing seating items. But as the pallet crafting is a rage all around so don't you think you people also get your hands dirty with this wonder wood? And this DIY pallet Adirondack style chair with footstool can be the right thing to get from the pallets very soon. Just cut down the pallets wood into the custom size slats and planks and then stack them together to form the large back, bent seat touching the ground and the wide arms.
No tangling knots and no difficult angles to install this chair everything Is just so simple and feasible. So do make it and enjoy your weekends in the outdoor sitting on this utter relaxing Adirondack chair among the natural fresh ambiance. The cute chair and the small table has been stained in the dark choco color which makes this duo look too hot and tempting.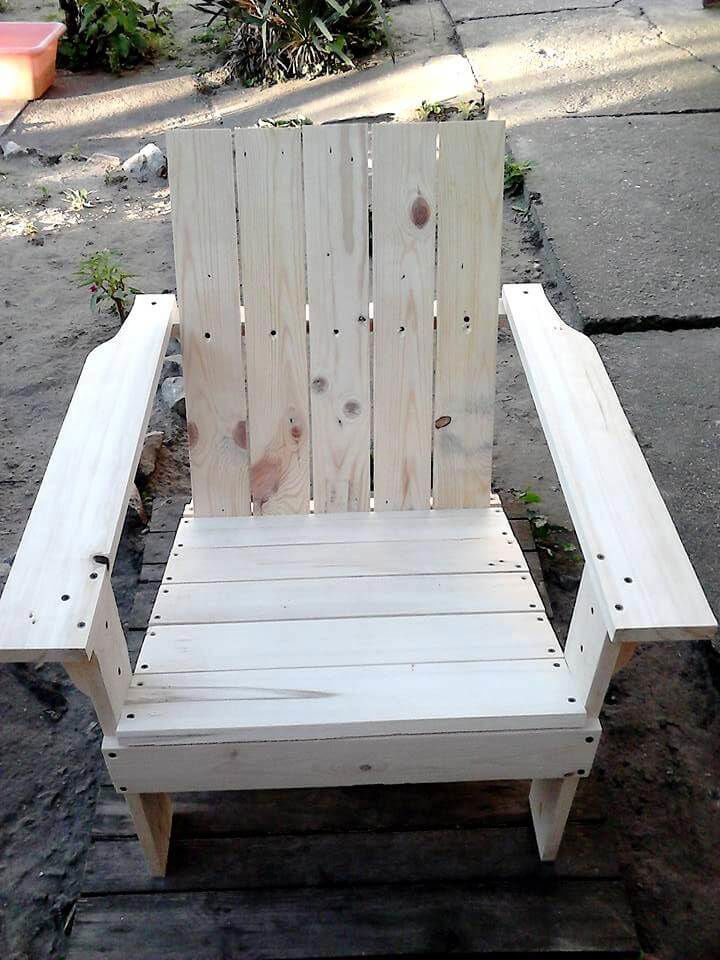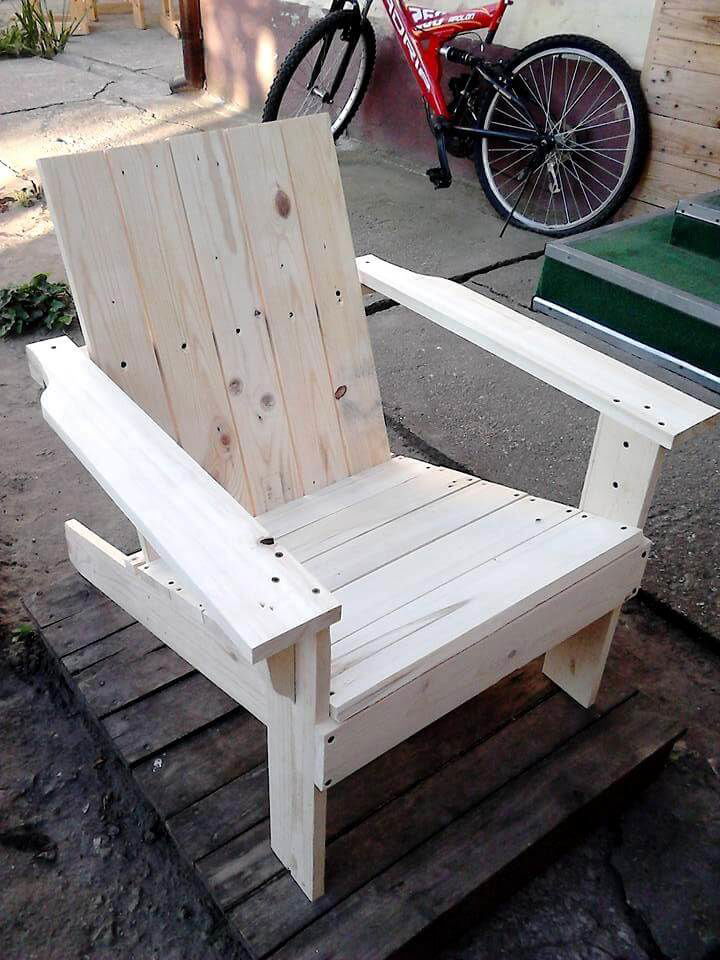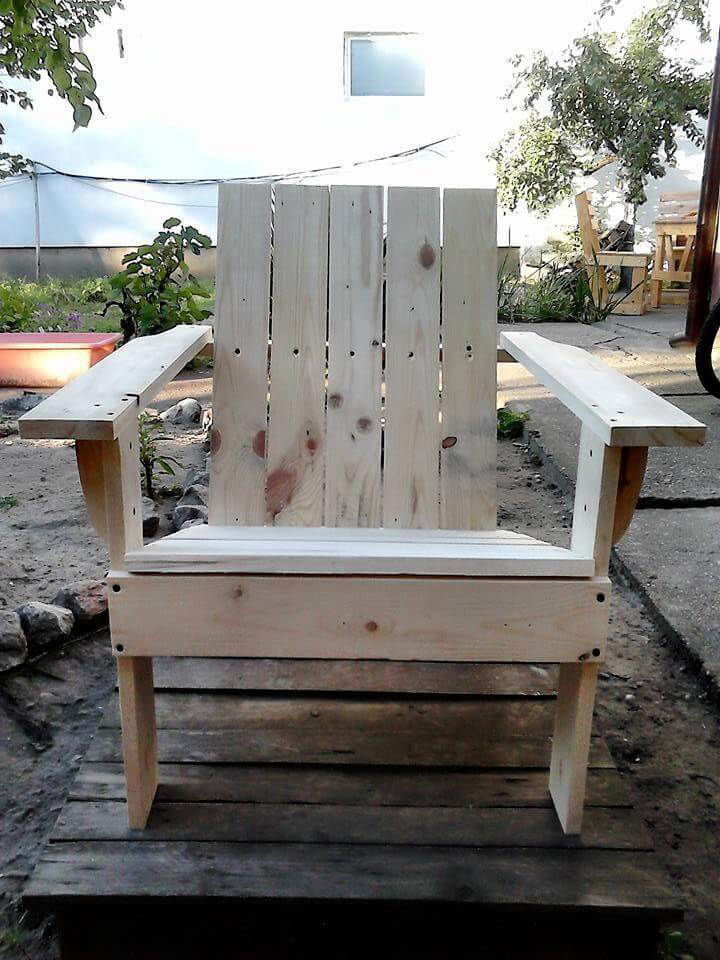 The Adirondack chairs are everyone's favorite when it comes to get some relaxing seating items for the outdoors and this one is homemade from the pallets with the same traditional Adirondack chair features of a long back, bench seat and the arms.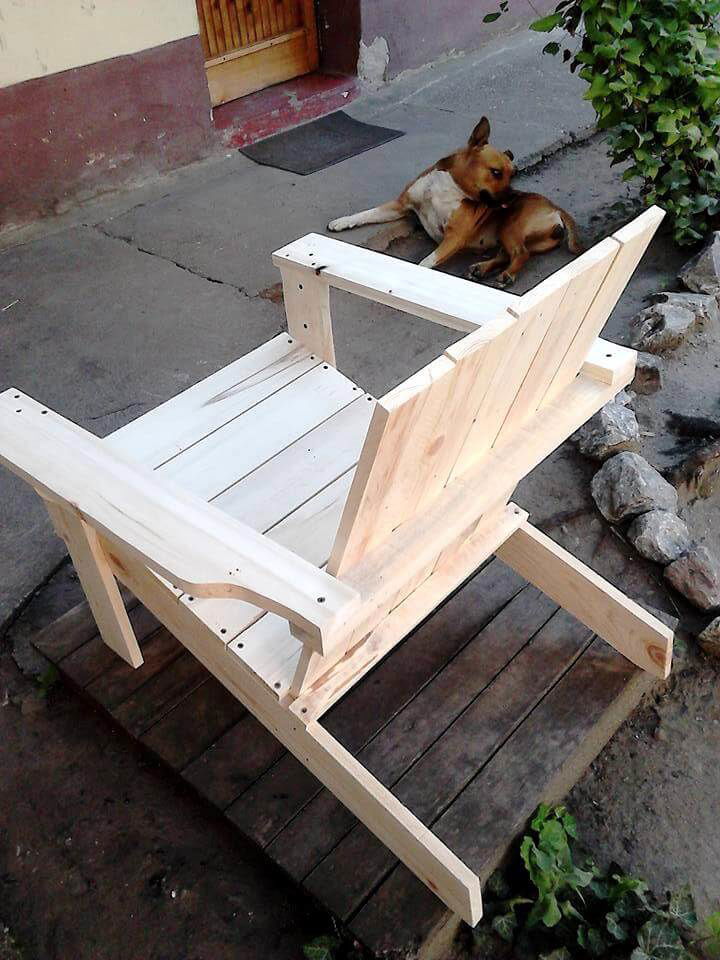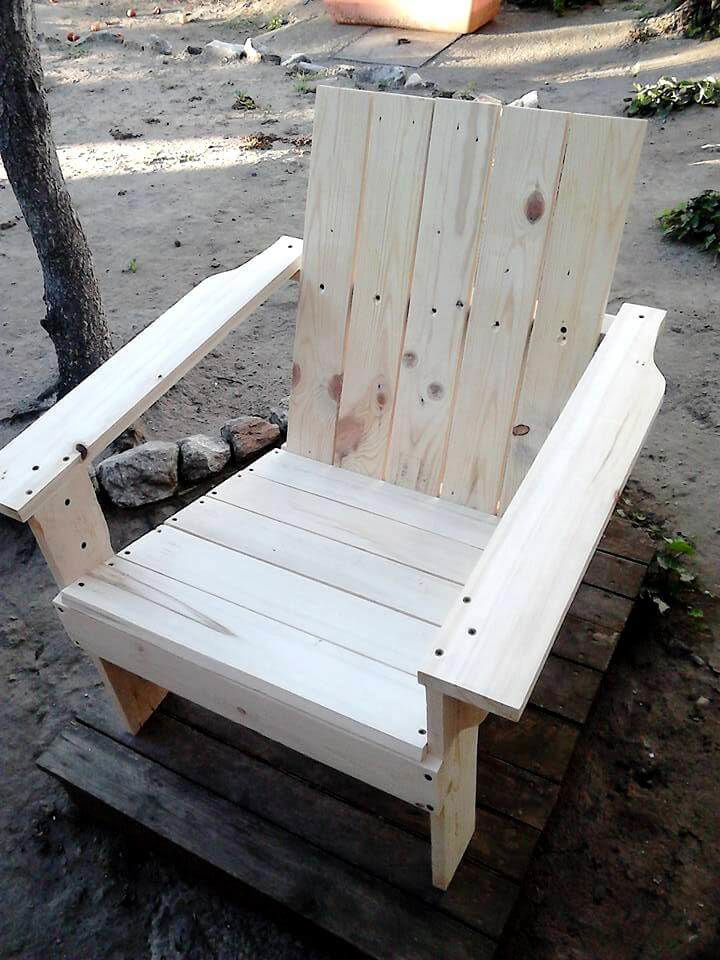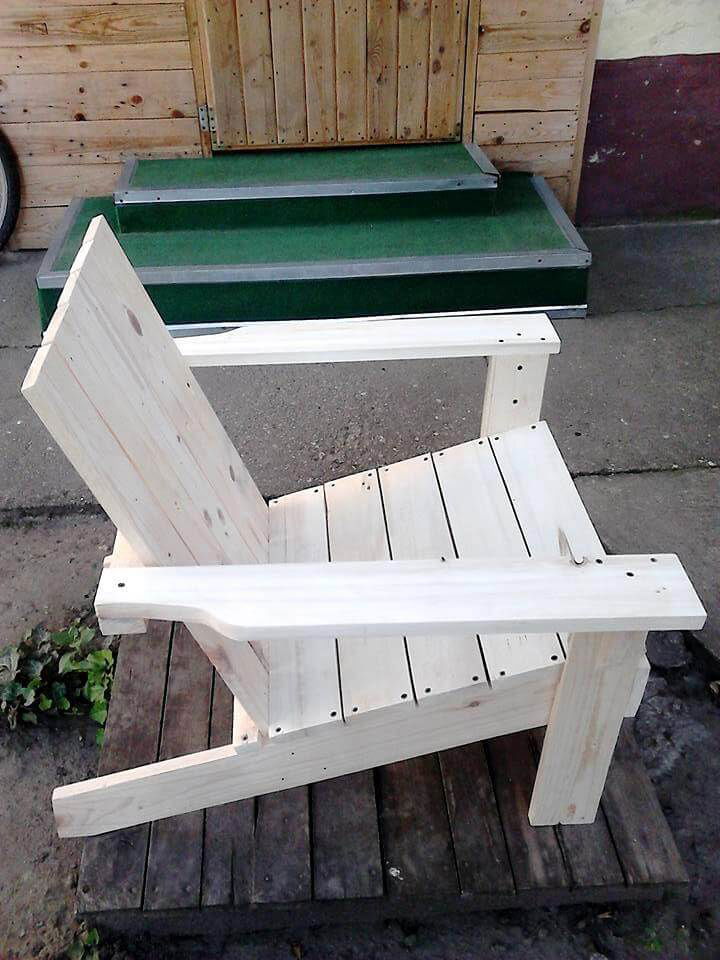 The chair is really very feasible in structure that can be easily followed with the pallet slat and plank pieces being derived from the pallet skids.Those pieces have been stacked together to install the berth, back and the arms and legs too with nails and screws wherever needed.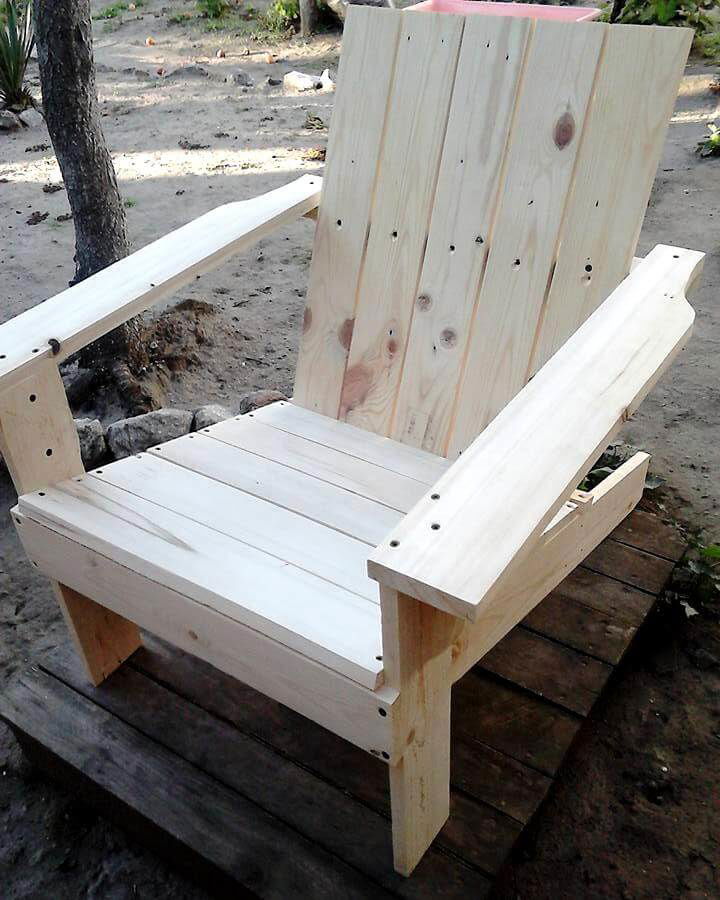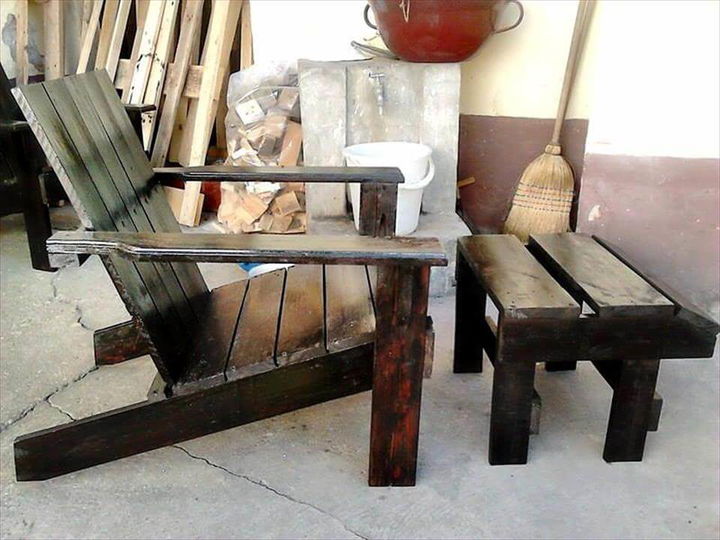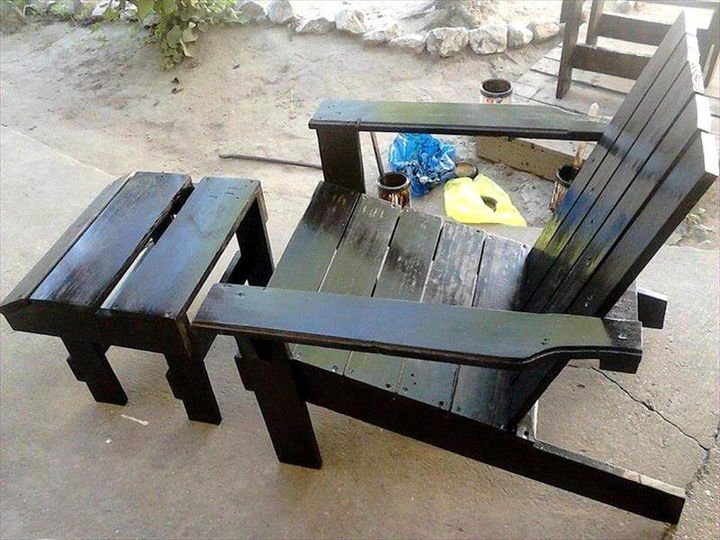 The chair also comes with a small and foot stool or mini table that too made from the pallet slat pieces and have been stained in the dark black choco color which really makes it look stunning and super amazing for your outdoor decor.
Made by: Aleksandar Rajkov