Plenty of breezes at outdoor are what attracts you more to be at outdoor in summers! So what you have planned this summer to sit comfortably in friendly outdoor climates? This DIY pallet double chair or bench would be a big pleasure to sit on while relishing the outdoor serene environments, an exclusive pallet project done for couples or for any 2 fast friends! Cut the pallets off first and get a plan of measurements about building each part of this bench!
Resize the pallet slats by going in accordance with your measurement plan and just install the base skeleton first having A-frame sides! For better fittings you can select any well suiting wooden joint system, use as glue for all adhesive demands! Add the separately made backrest to frame and get a high quality wooden chair, clone this chair and combine through an overlapping surface, done with pallets and removes the need of a side table too!
So these are all the basics to clone this double chair bench at home!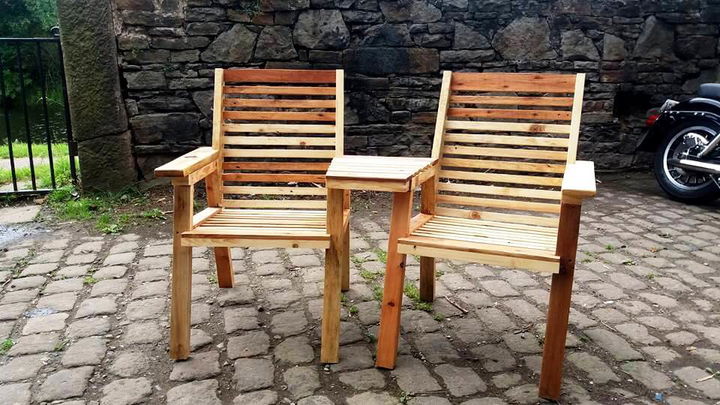 Special pallet furniture craft for two sitting, a double chair wooden pallet bench, built like premium! Comes in sharp and precise wooden dimensions!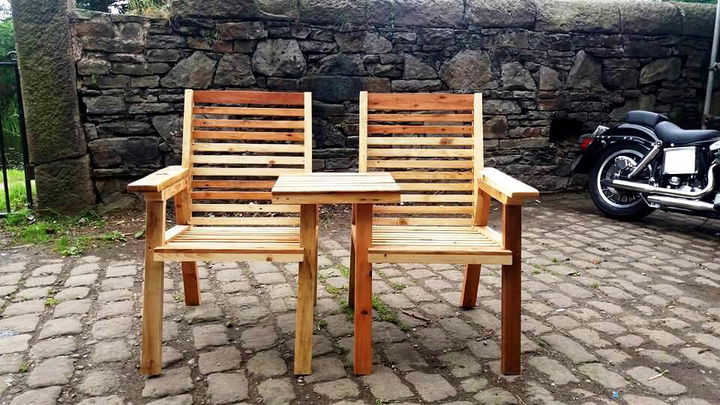 Both pallet-made chairs have been combined through a flat surface surface that serves as a side table also for sitting members!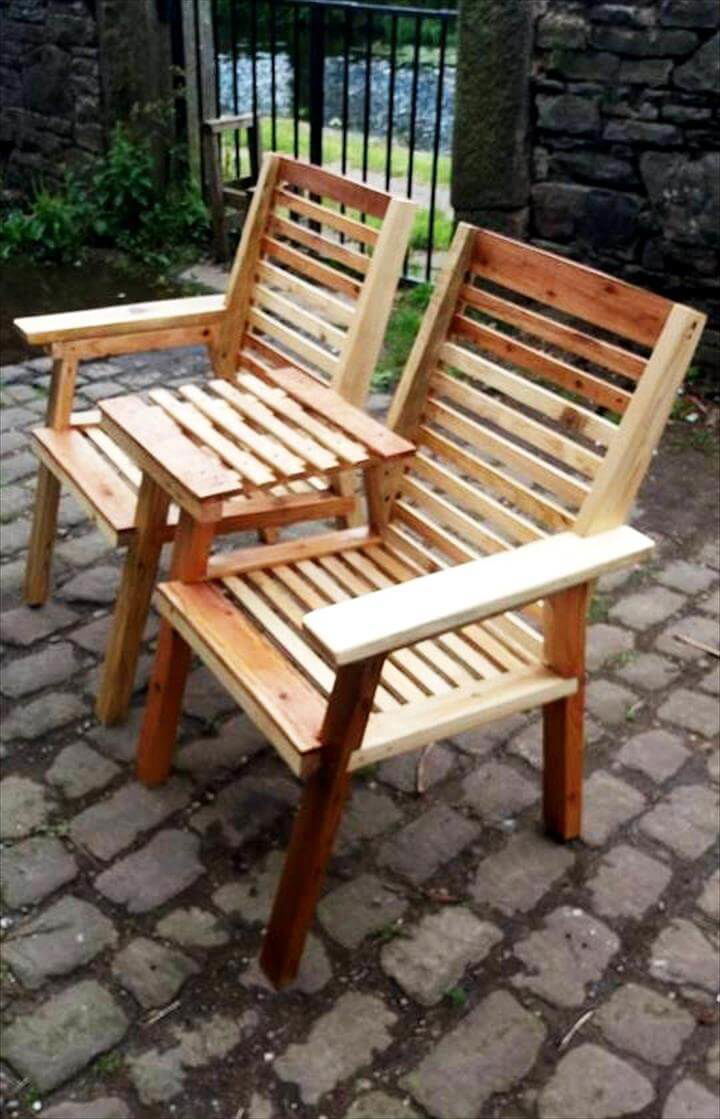 If being in dismantled form, pallets would be all easy to plan for this double chair bench, all done with slatted alignments of single pallet slats cut down to specific sizes!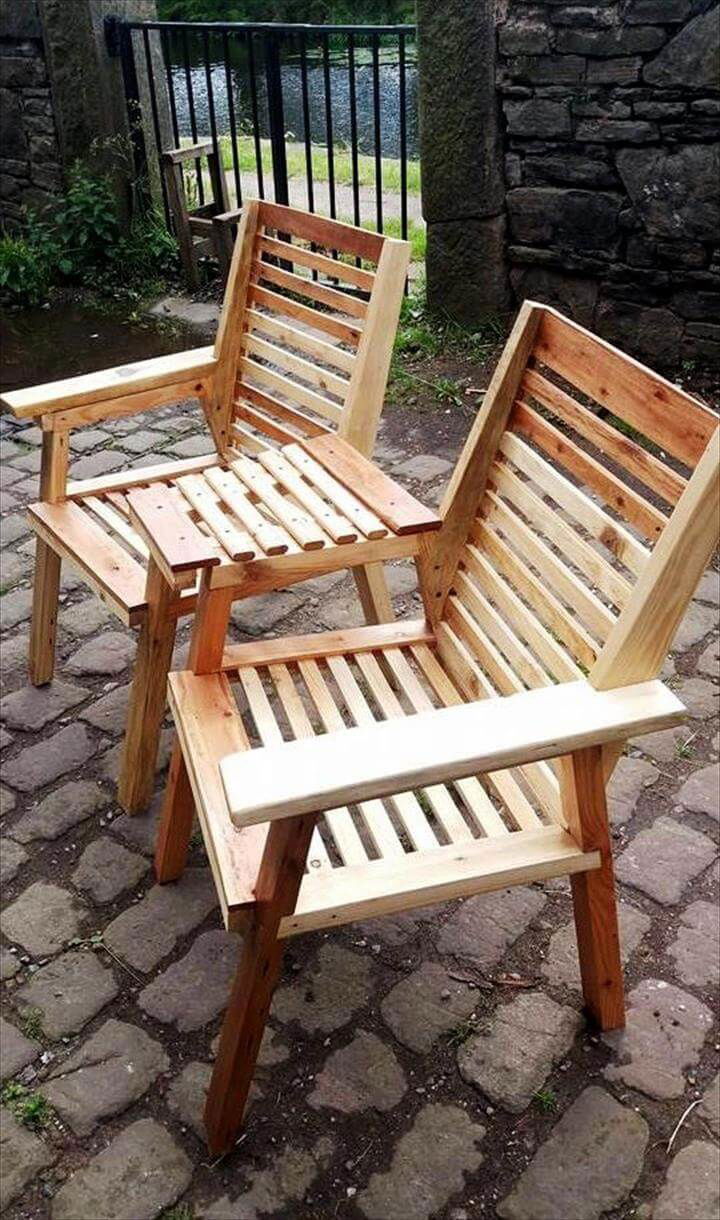 Go with paint or stain to finish this wooden double chair bench for weatherproofing and a glam appearance as well, an amazing pallet furniture creations for outdoor!
Made by: Soul-Furniture
Note: { If your are not DIY person then get in touch with Soul-Furniture on Facebook: @s0ulfurniture }