Chairs are the very first need for comfortable individual sitting experience! Every home has a certain number of chairs in its sitting furniture plans! If you are going through a lack of chairs in your home then you can quickly gain beautiful and perfectly stylish wooden chairs from pallet wood medium just for free! Let this robust DIY pallet chair be a part of your home, it is all to build with single pallet slats and is as robust as one can think! Build the L-frame of chair first that gives the both berth and backrest of the chair!
Take 4 removed pallet slats with perfect round edges, spread them over the floor as wooden rails! Now by following the flat cross alignments of pallets slats, fill solid the entire wooden rail but with final L-shape! Now install the legs, raise the front legs to support the armrest positions too! Here all 4 legs has been set to an angle just for attractive aesthetic features of entire chair design! Finish the chair by installing the armrests and enjoy an ever beautiful hand-made wooden chair!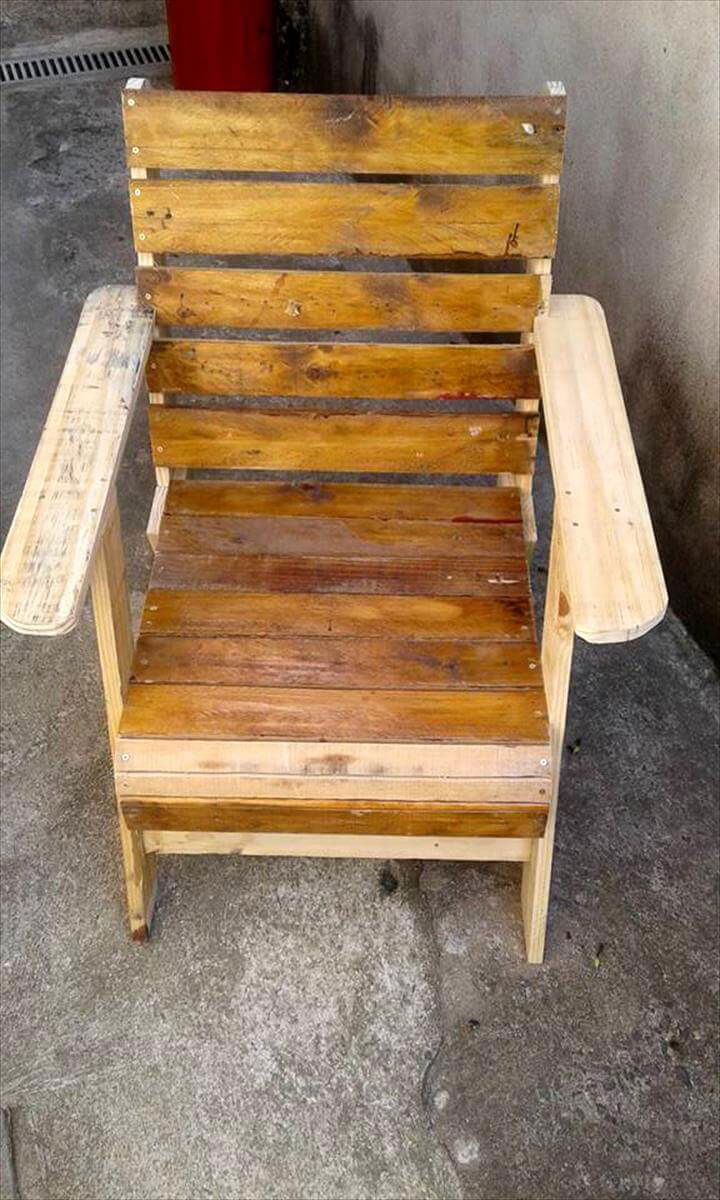 This robust wooden chair with enriched wooden appeal can be used for both indoor and outdoor sitting needs!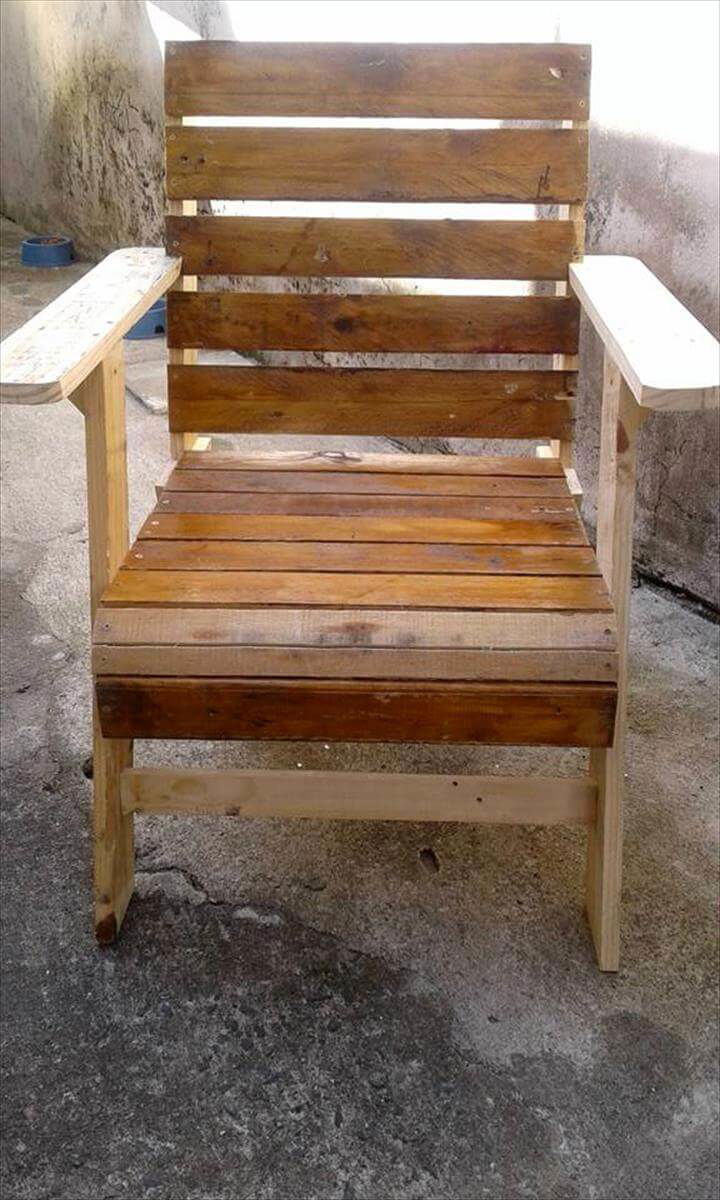 The round front of berth makes the chair a bit more comfortable as it will go soft to your thighs! Raised Armrest will make you feel like a king!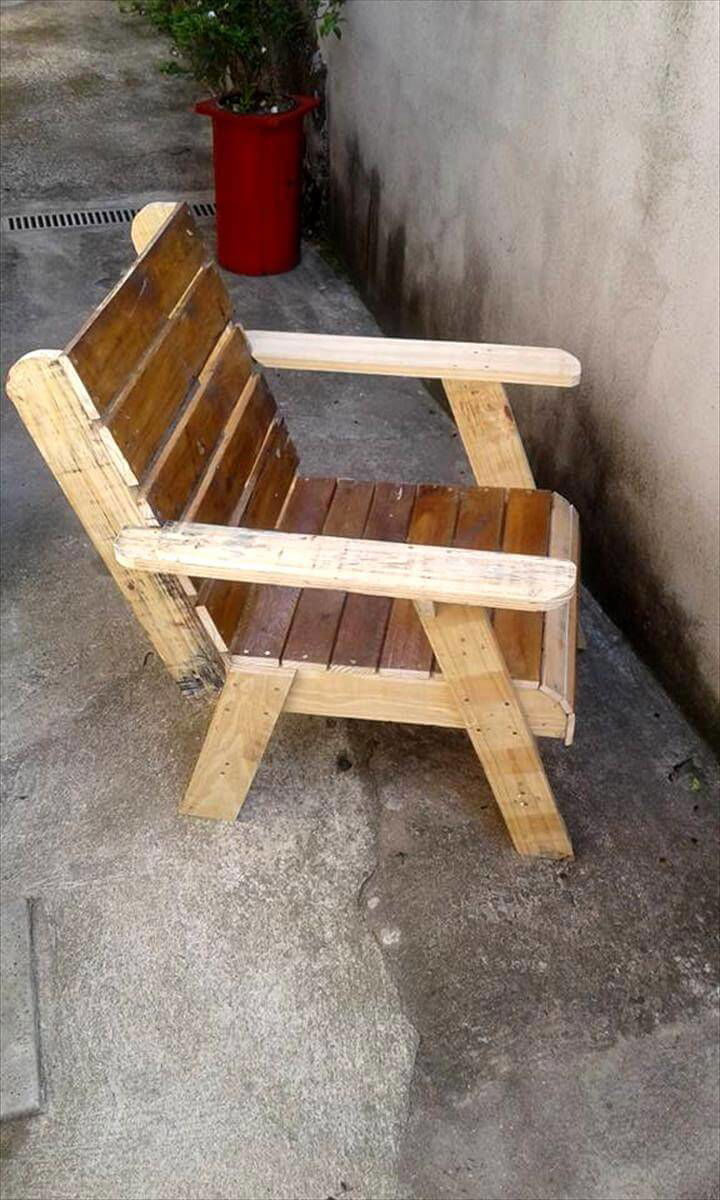 Along with the legs, the backrest also comes on a angle, this will lead to a more comfortable sitting position for the user!
Made by Anderson Cris