Pallet-made furniture and products are going through recycling trends and people really look deeply addicted to them! In this age of inflation, everybody wants to save a lot of money and pallet wood can really make it happen to you! By building indoor and outdoor friendly furniture with pallets, one can really have lots of costs saved and can trim down his furniture expenditures with big margin!
How much you can achieve with pallets and in what creative ways, we'll elaborate it through this example of DIY pallet double chair bench, a perfect design of bench to bring style and cozy sitting place to your patio, garden, poolside, home deck and to paved outdoors! Construction is the same as building a chair out of pallets but you have to do it twice in this case!
Mid side works great as a side table and you don't need an extra one to put next to it, there is also a drawer fitted inside to hide your personal stuff like mobile phones, tools and wallets!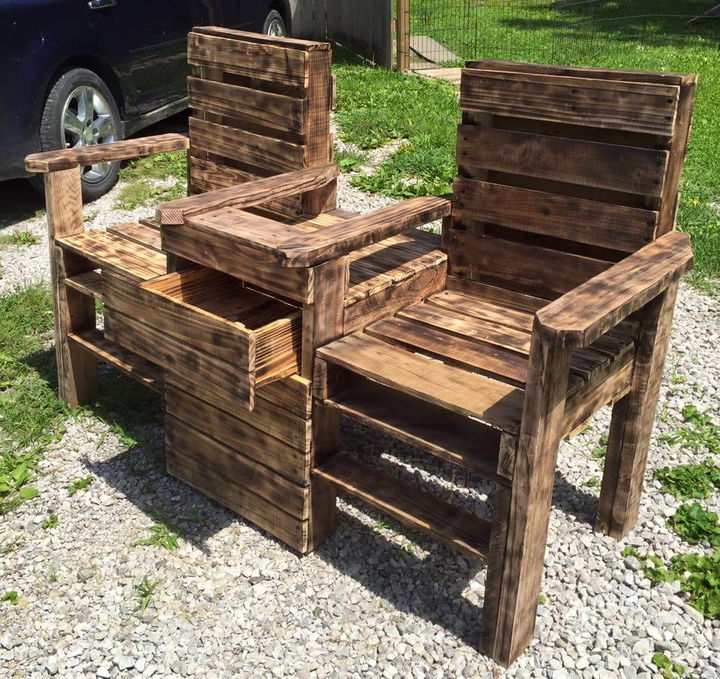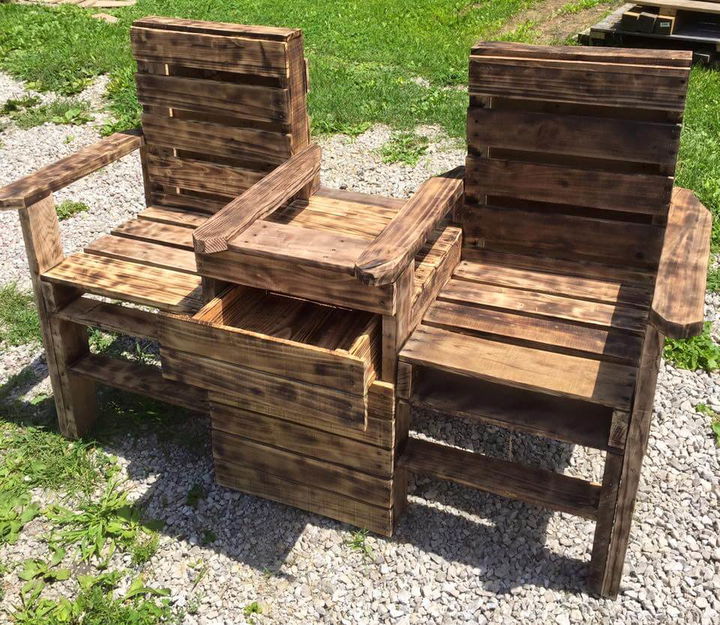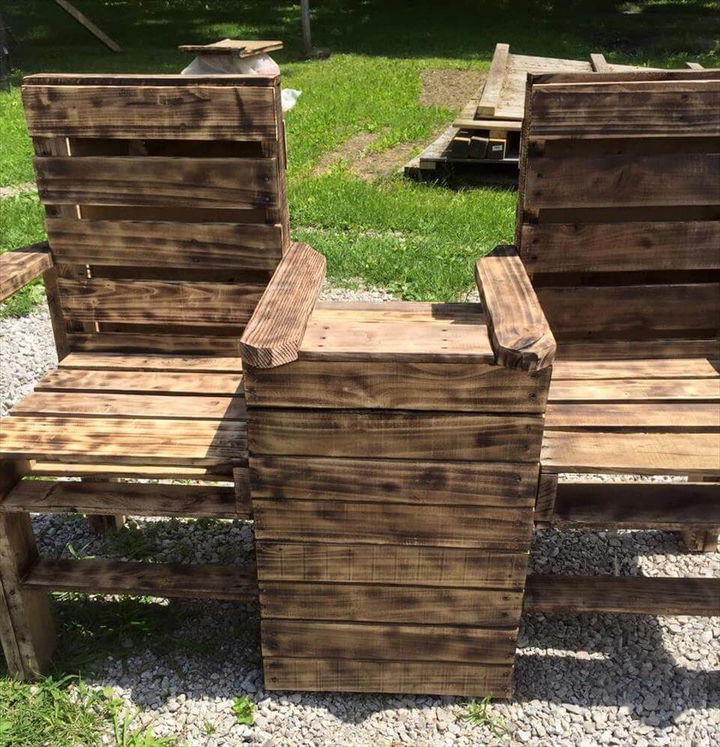 Photos from: Craig Cottrell