Willing to know about the latest in pallet wood recycling? Really want to update your creativity by peeking into the modern recycling trends of pallets? Just for a big boost to your already intelligent brain and creative thinking we have brought here these special DIY wood pallet ideas which are all made by a single person only, the creative DIYer Edy Teles! He has just explored all the creative facts about building special and custom furniture out of pallets easily
In the light of these pallet ideas, you can build a custom pet house, a bird cage or a chicken coop easily by creative intermingling of pallets and some old chicken-wire pieces, building stylish and storage-friendly console also with pallets to help yourself in home decorative affairs, the given console can also be employed for other functional roles like that of a media console or entryway accent console! The lower shelf and addition of 2 drawers to top surfaces, makes the design a bit more special and storage-friendly as well!
Pallet Aviary/Birdcage/Chicken Coop: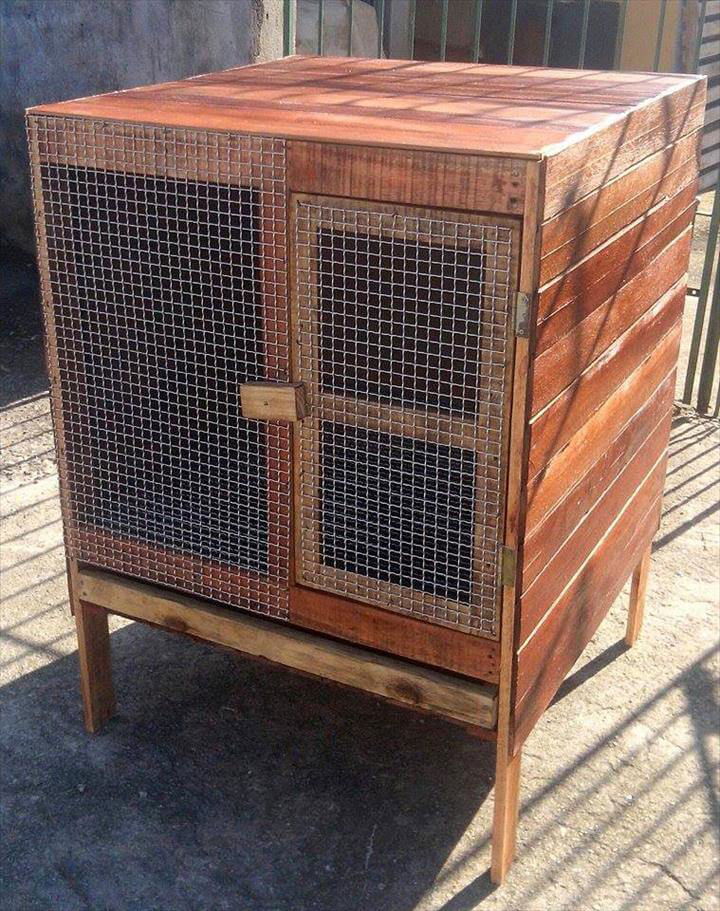 Make creative use of pallet slats also in making amazing pallet pet houses just like this composed of pallet slats and comes with chicken wire front! The walls of this wooden pet cage has also been cladded with pallet slats!
Pallet Console with 2 Drawers: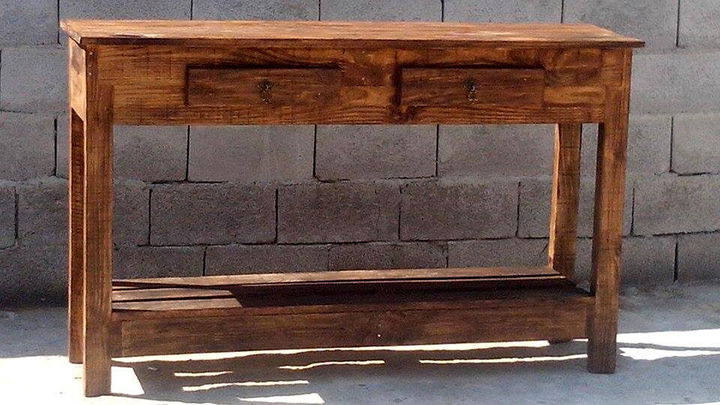 The beautiful wooden pallet console table is also a mind-blowing pallet wood creation, two mini drawers and a lower shelves have been built-in the table for storage emergencies of extra items!
Pallet-Made Stools: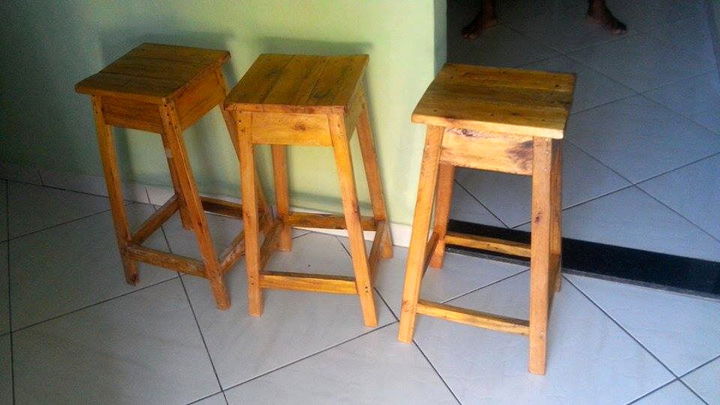 Frame up the pieces and lengths of pallets to build stylish stools for your bar area, for anywhere sitting and also for your patio or garden, get inspired of given set of 3 wooden stools!
Pallet Flower Decors/Planters: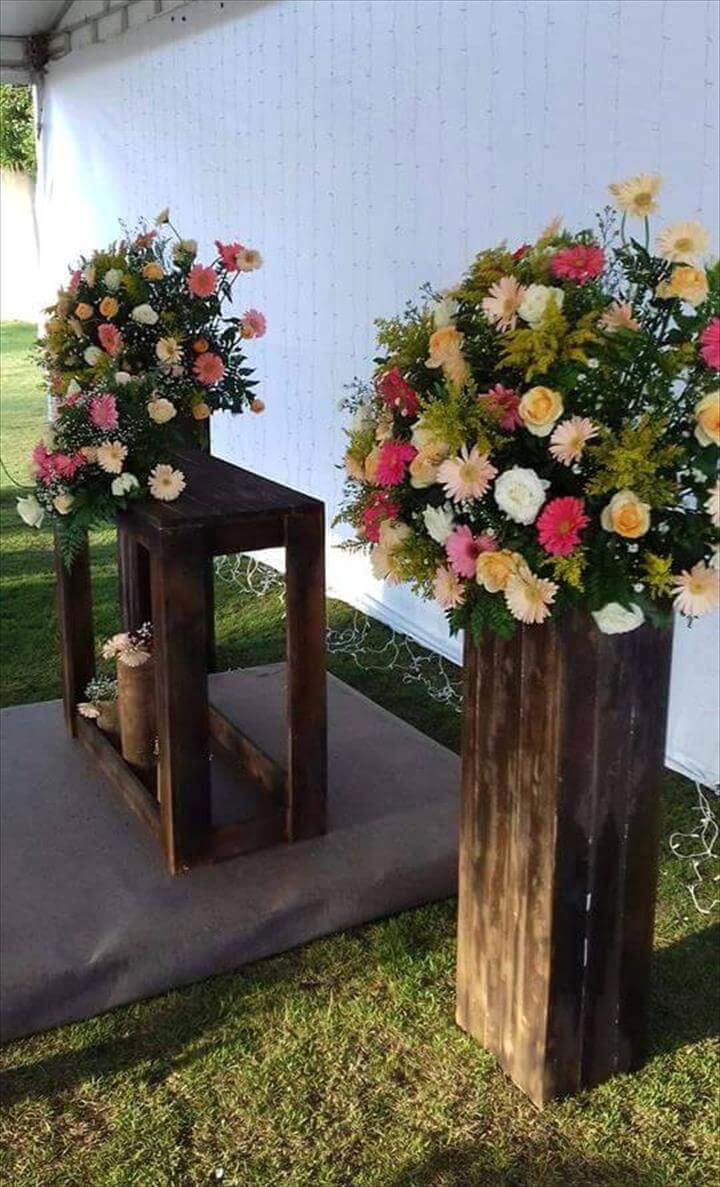 Sometime you need some perfect decors for decorative edging of your sitting spaces, wedding stages and also to dignify the party space entry ways, these accent pallet flower decors or planters would work great for any of these purposes!
Pallet Outdoor Bench: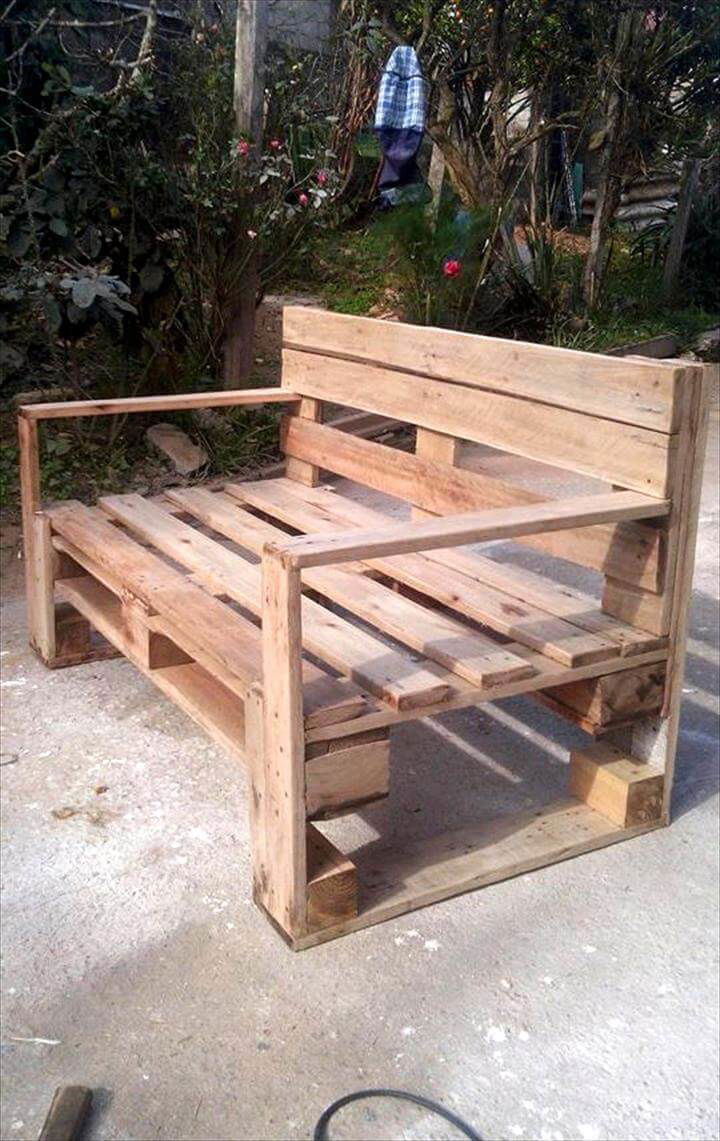 Here one big pallet board sits beautifully in a self-installed frame for a stylish bench output, would be all special from garden to patio to backyard sitting purposes!
Pallet Flower Accent Gift: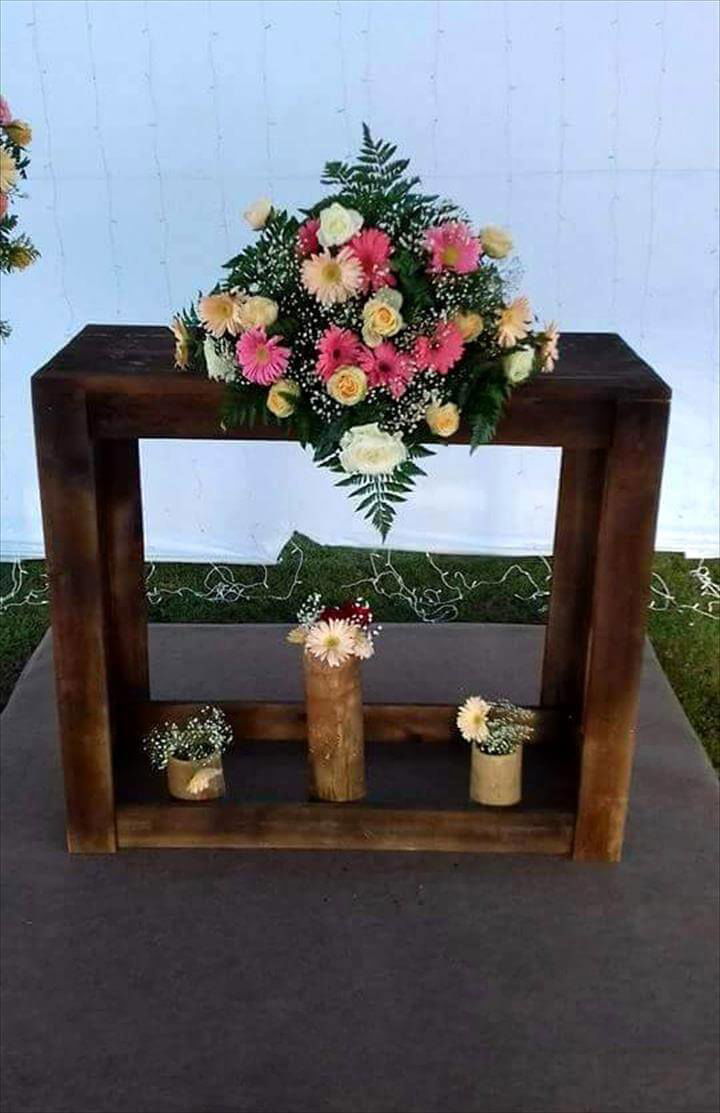 This is here a precious pallet-made caddy or frame to showcase your lanterns gifts, wedding decors and also to hold the other accents for beautiful demonstrations!
Made by Edy Teles