Every home has new developing demands for furniture! We would like to recommend you the pallets to meet the furniture demands in a thrifty way! To show you how it works, we have shared these DIY pallet stools here that are really sturdy and comes in a standard stool style! Each stool comes with a built in bottom shelf and looks unique due to natural wood lines and patterns! Gritted surfaces give a more rich wooden appeal that brings the modern furniture elegance to them! Pry some pallets and just go for resizing and custom cutting of removed pallet pieces!
Put the modified straight pallet planks together to build the dimensions of the stool, would be all easy to do! Decide a durable final finish to extend the lifetime of these wooden stools! These stools will make the best seats for your outdoor, will come in handy also to sit in a kitchen or in a indoor bar so can be used to enhance the overall sitting space of your home!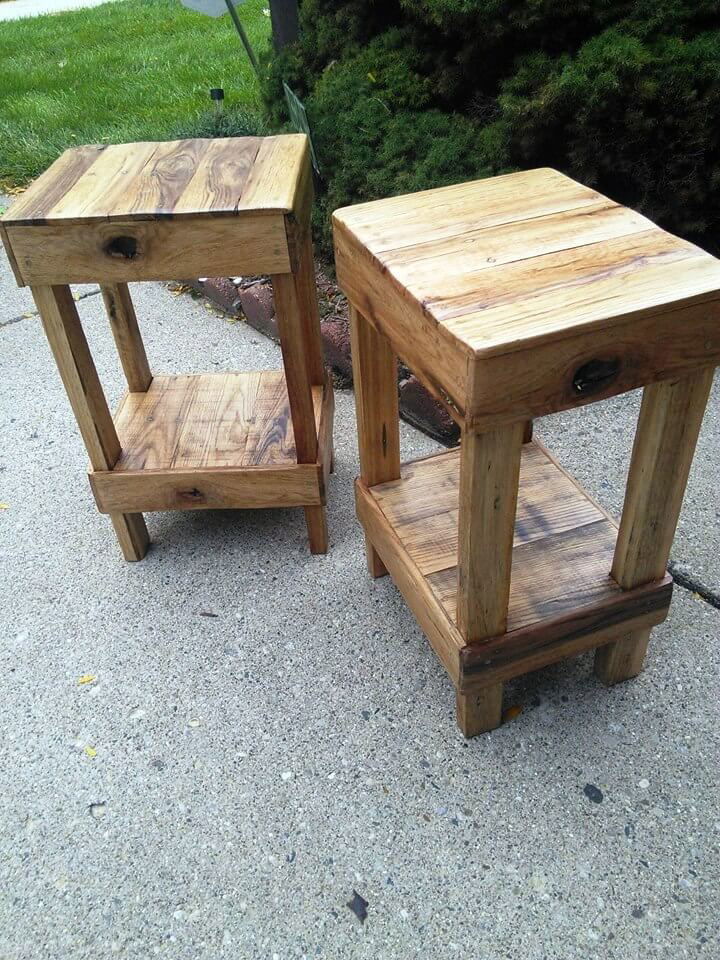 Build a set of these stools for outdoor parties and also spare time sitting!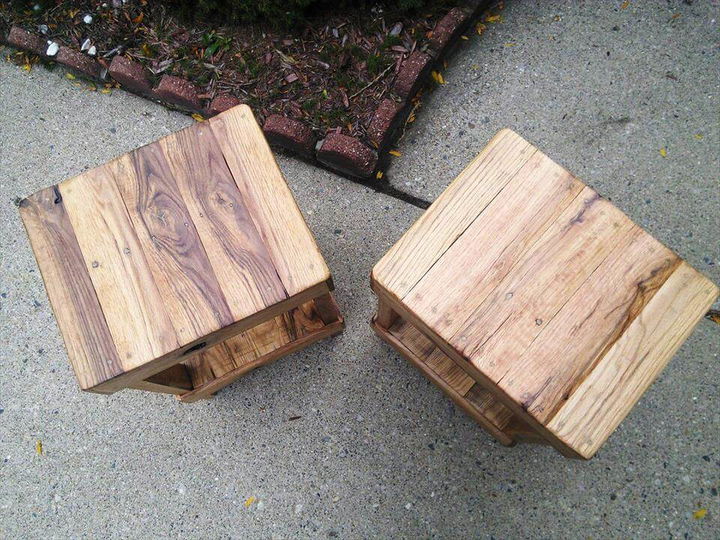 Once you have a lot of pallet slats in hands, the construction of these stools would be super quick and as simple like ABC!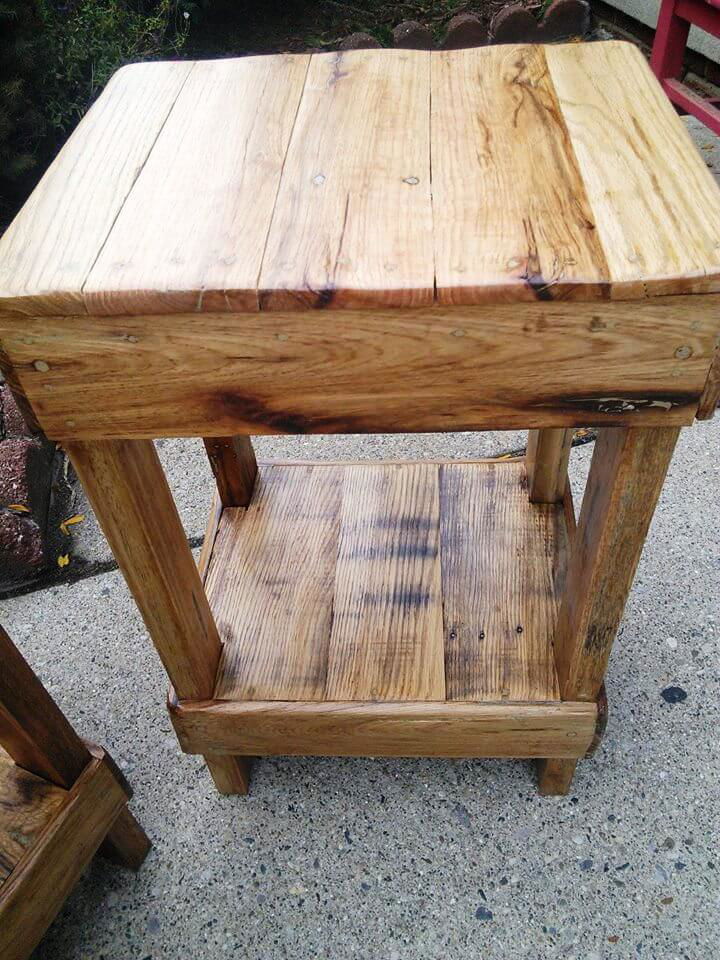 Lower shelf will be ready always to hold your extra and spare items!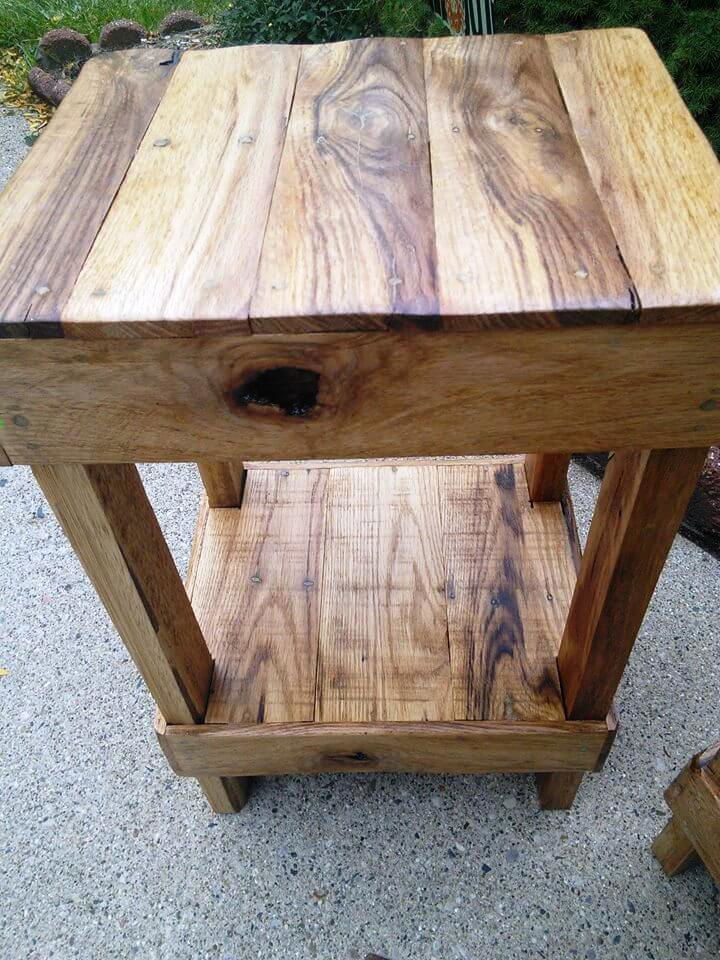 Lock the wooden surfaces with clear satin coats, so stools will look young longer!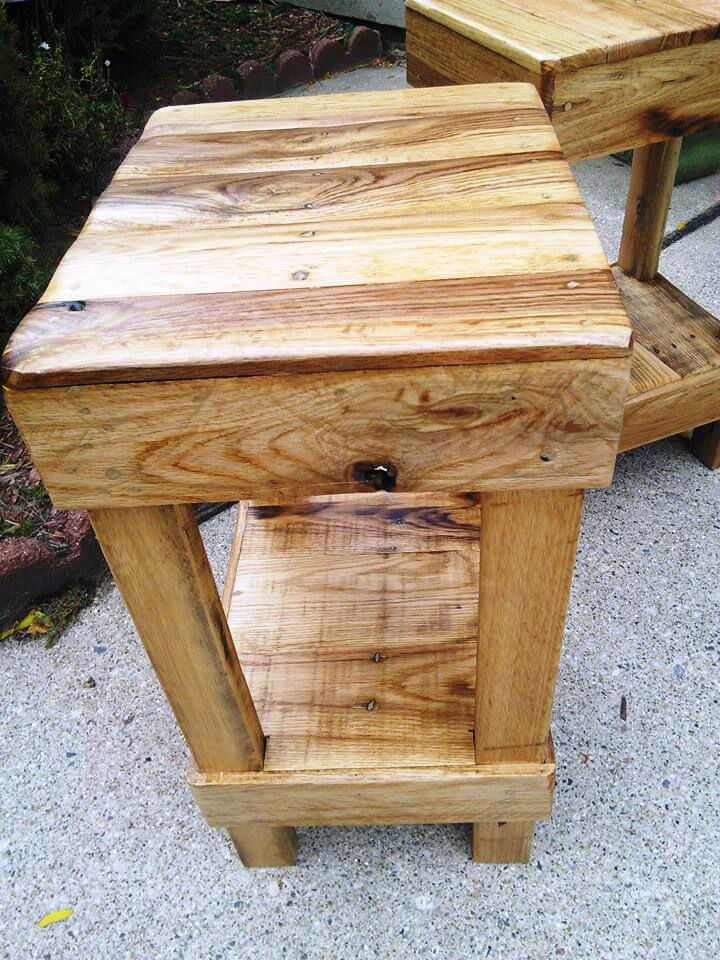 Reveal the natural wood patterns by sanding well the surface, natural wood pattern lines mixed with wooden knots will boost the rustic appeal for sure!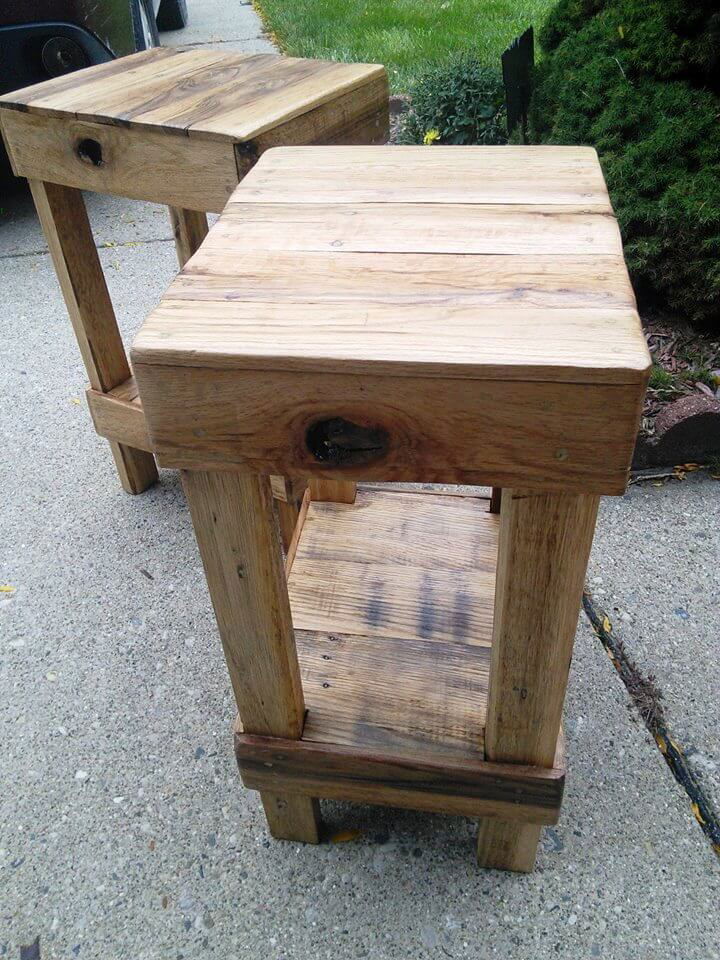 The lower shelf would also work great as a footrest for a person who is sitting on it!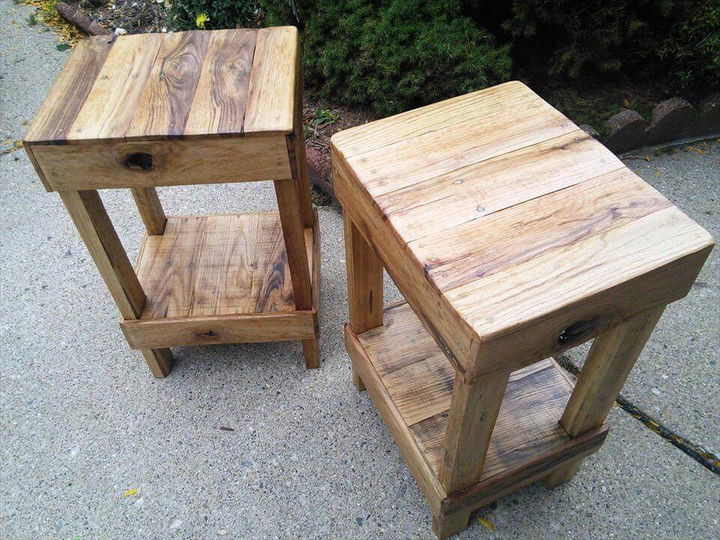 These stools will all come in handy to reach the kitchen and indoor bar counters! Cushion these pallet stools for more enjoyable and soft sitting experience!
Made by: Brian Minca – Facebook Page: @MincaDesigns – Website: http://minca.us/min/