It is the feasibility of pallets that are the most perfect material for DIY furniture ideas making everyone happy! If you also want to assist yourself to live better then it would be all recommended to compensate the furniture deficiencies in a low-cost way using pallets! To make you well conscious of how friendly are pallet boards for custom furniture constructions, we have brought here these wood pallet vertical shelves, good for both storage and display purposes! Here only one pallet has consumed for creative yield of this amazing shelving unit!
Divide the pallets into sizes you want for shelves and just prepare a wooden frame or holding to fit them in as vertical shelves! Here this wooden holding has been done by using two stronger planks from deconstructed pallet boards! The shelves have been inserted to frame using the wisely selected and heavy duty hardware and have been left unfinished for a rustic vibe to that particular space!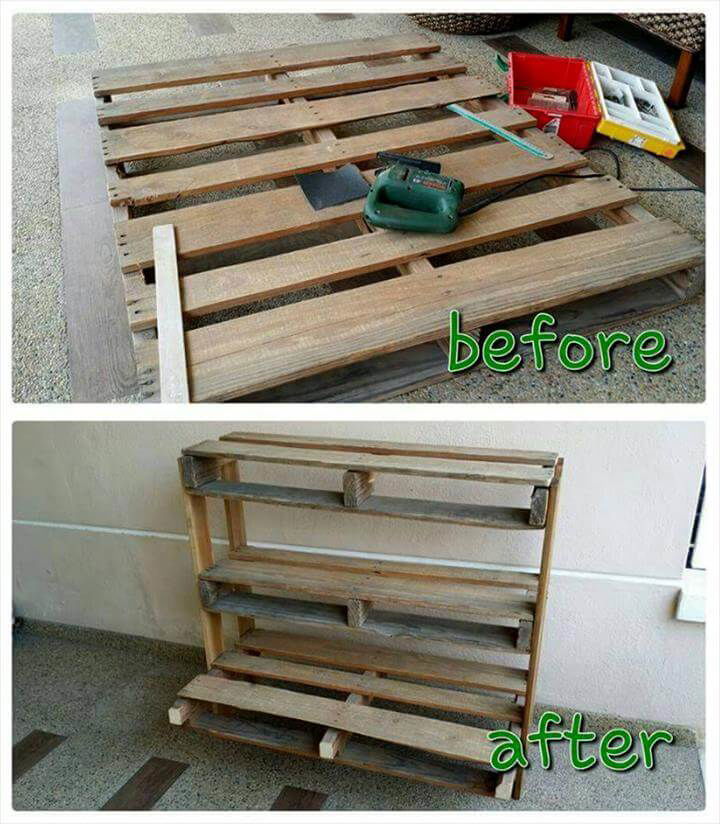 Project is all about a creative restoration or re-installation of a single pallet board which results into an amazing shelving unit, would rock for storage and display purposes! Pallet Bookshelf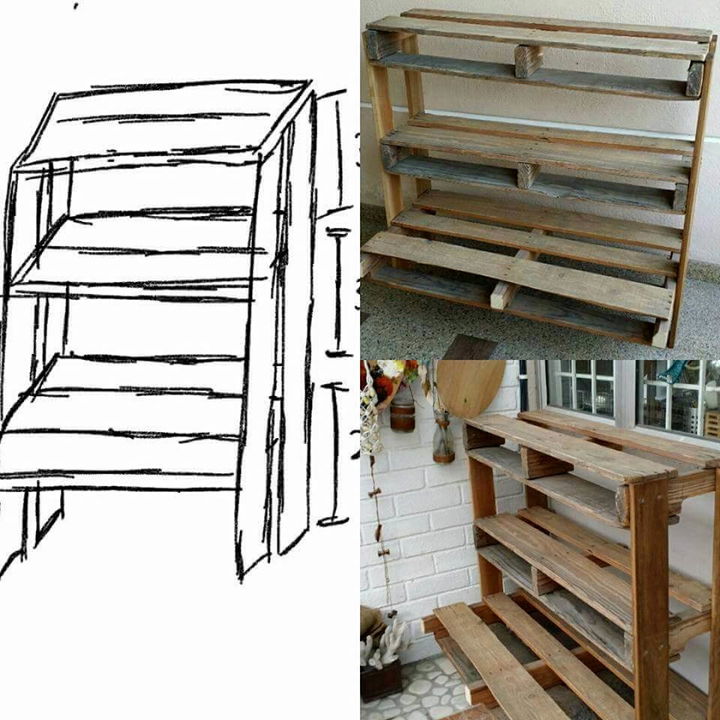 It comes with 3 shelving levels which are actually the 3 cut down custom sizes of pallets, overall frame has been made of pallet slats!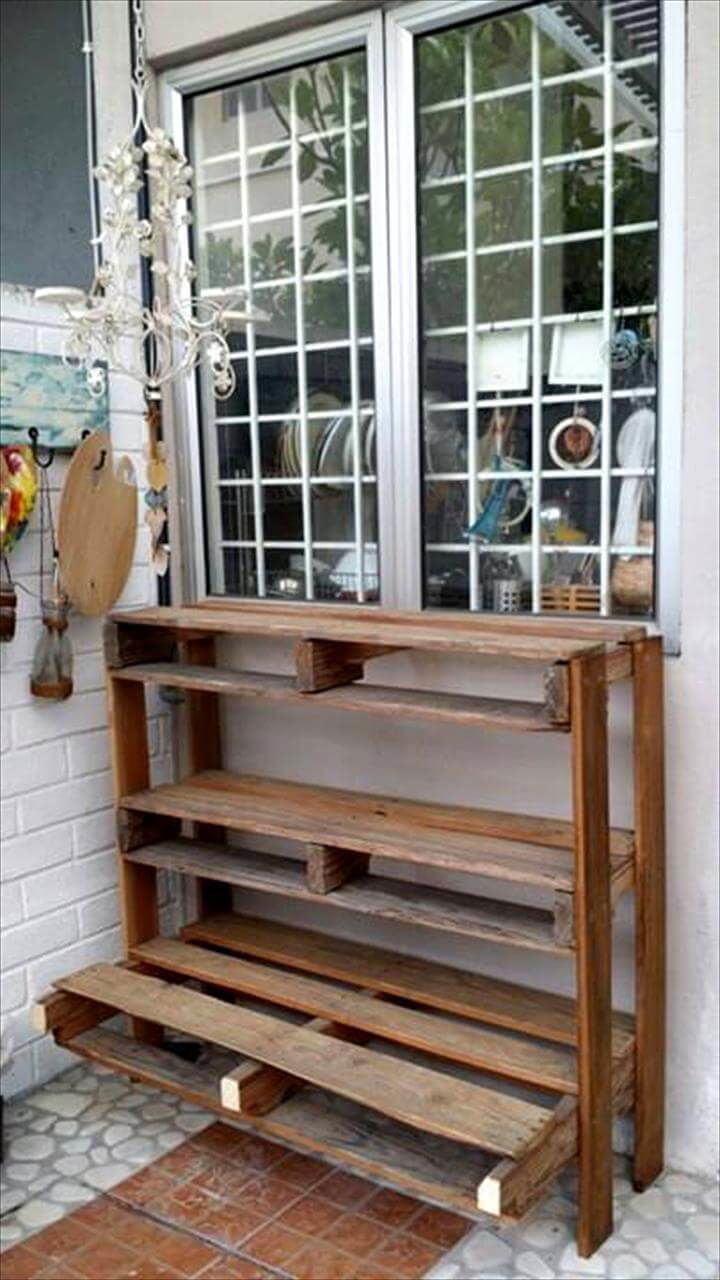 It can even be used as a pot organizer so would work great as a natural beauty station at your patio and also at window-side!
Submitted & Made by: Abbie Low