Ready to fancy up your hallway with amazing functional statements also? We will let you know here about a precious wooden furniture made of pallets that will give both functional and decorative value to your hallway! The hand-built stylish wooden craft we are talking about, is this DIY pallet hall tree, comes with a solid wooden composition and these are the pallet slats which have been filled tight and put in slatted arrangements to build different portions of it like the robust hanging section with hooks and the lower shelving unit!
Entire hall tree has been stained dark for a brilliant choco look and decorative furniture hardware installed a little for a glorious modern or arty style look of it! Some pleasing wooden accents have also been mounted to lower side edges, creating a more fab and stunning look of hall tree! The erected top of hall tree also comes with an accent mirror inlay along with a random assortment of hardware hanging hooks, so this confirms the hall tree a multi-feature daily piece of furniture!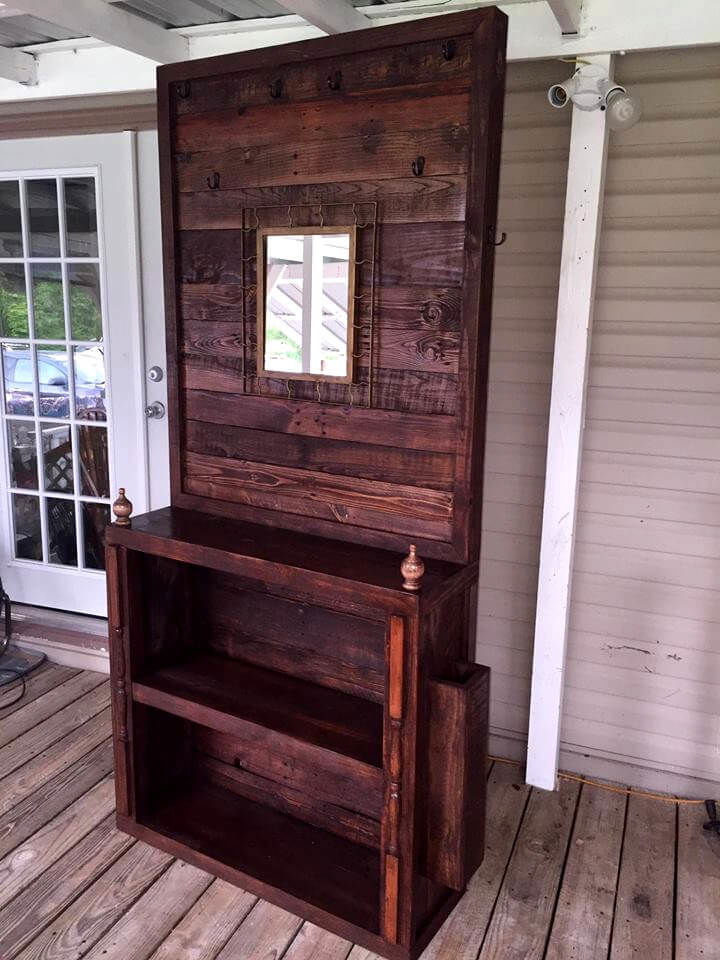 This may the final and most beautiful addition to your hallway, a beautiful wooden hall tree made from pallets, comes with awesome storage and hanging solutions you always feel crazy about!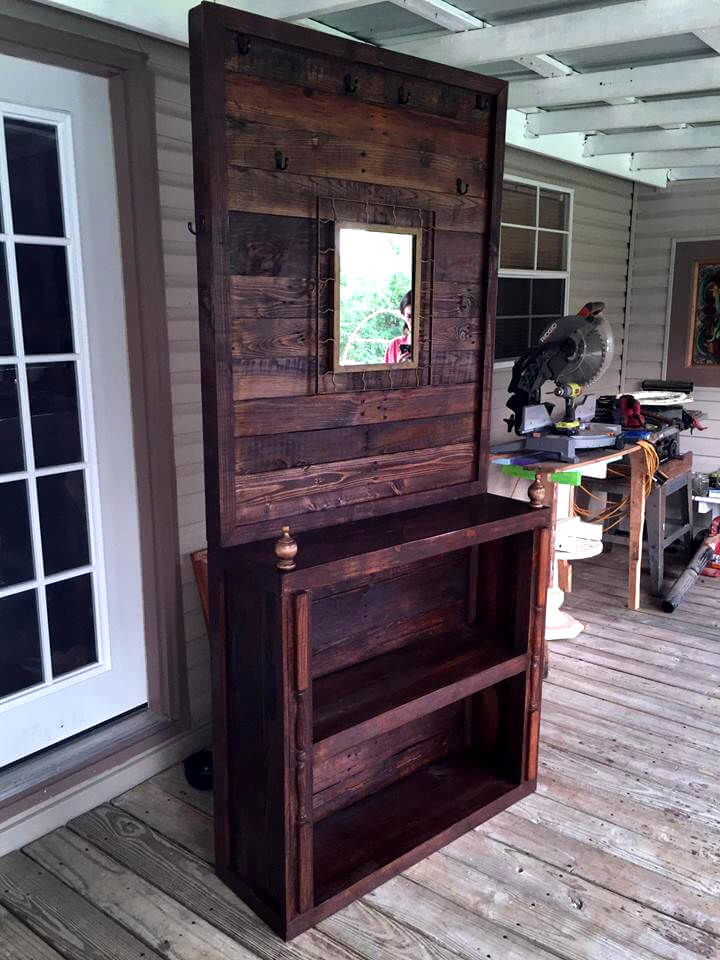 Entire design is consist of two main parts, one is erected wall having lots of metal hooks fixed in and also a mirror in the center and 2nd part of it is the lower shelving unit, got for storage purposes!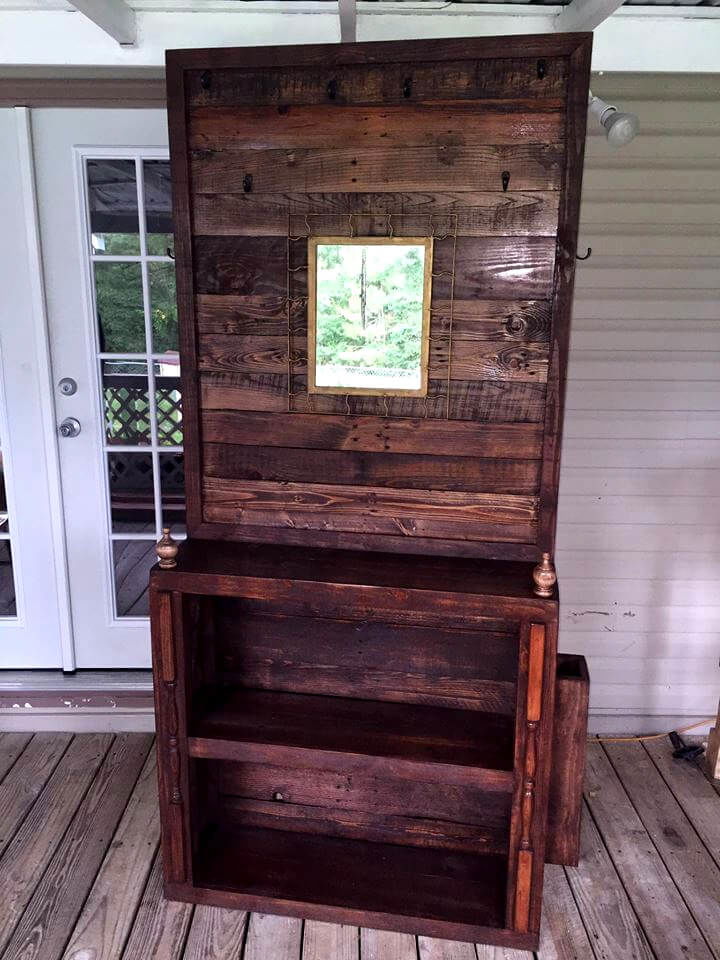 Some wooden accents reclaimed from old home furniture, has been mounted over to get the design look more stunning and artful!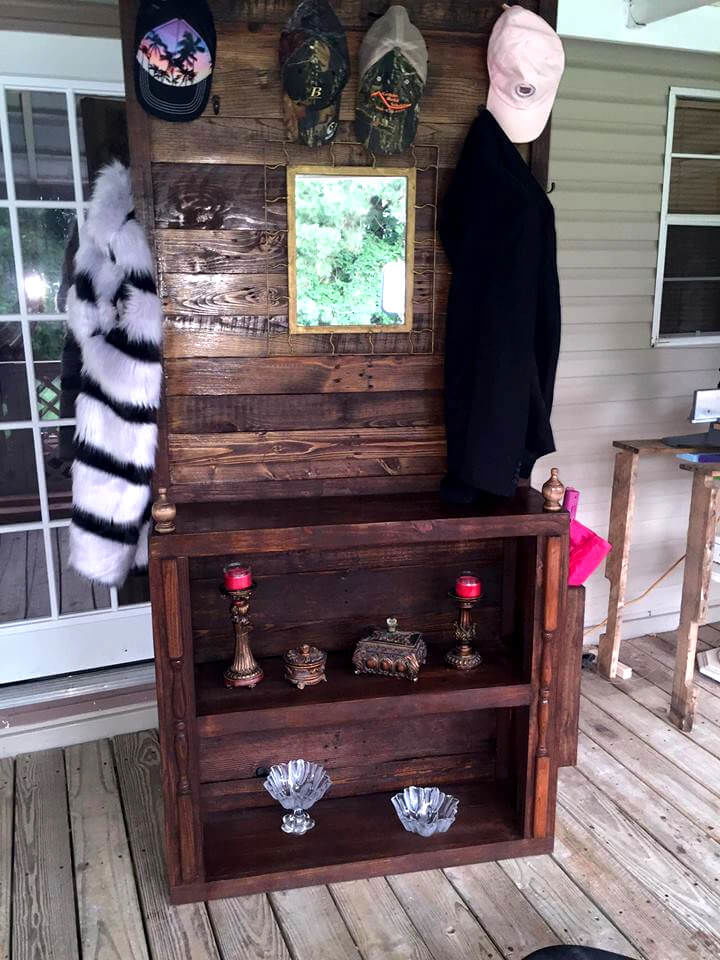 Here is how you can organize and hang your stuff to this hall tree, would be a great station for all your immediate storage and hanging needs!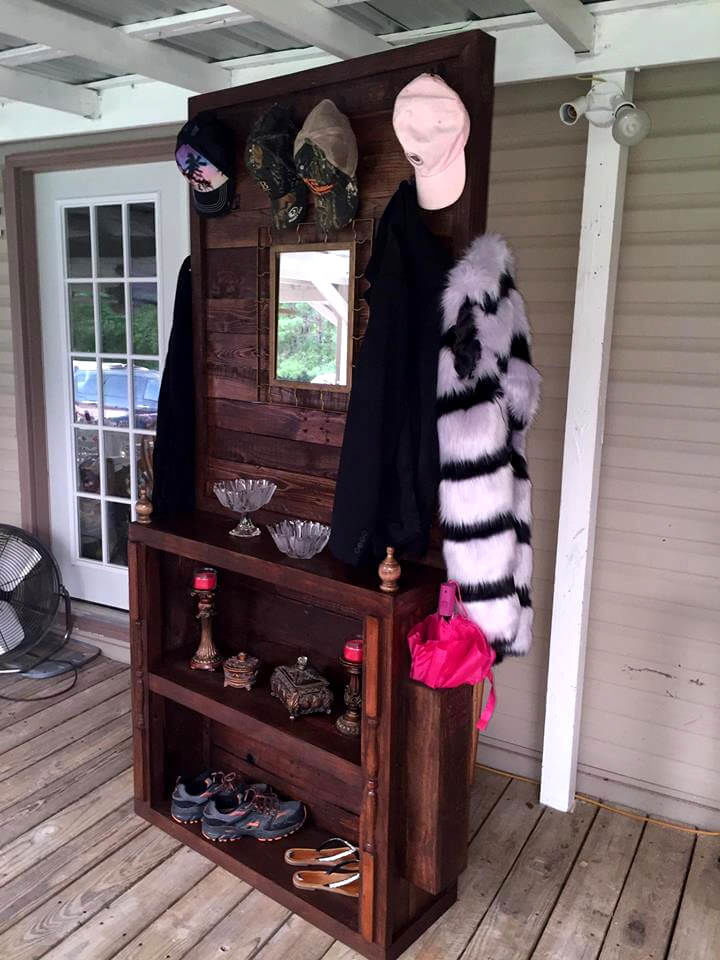 Both upper hanging and lower storage portion of it has been built separately with separated planks or lengths of pallets! The central mirror has also been dignified with an additional reclaimed metal frame!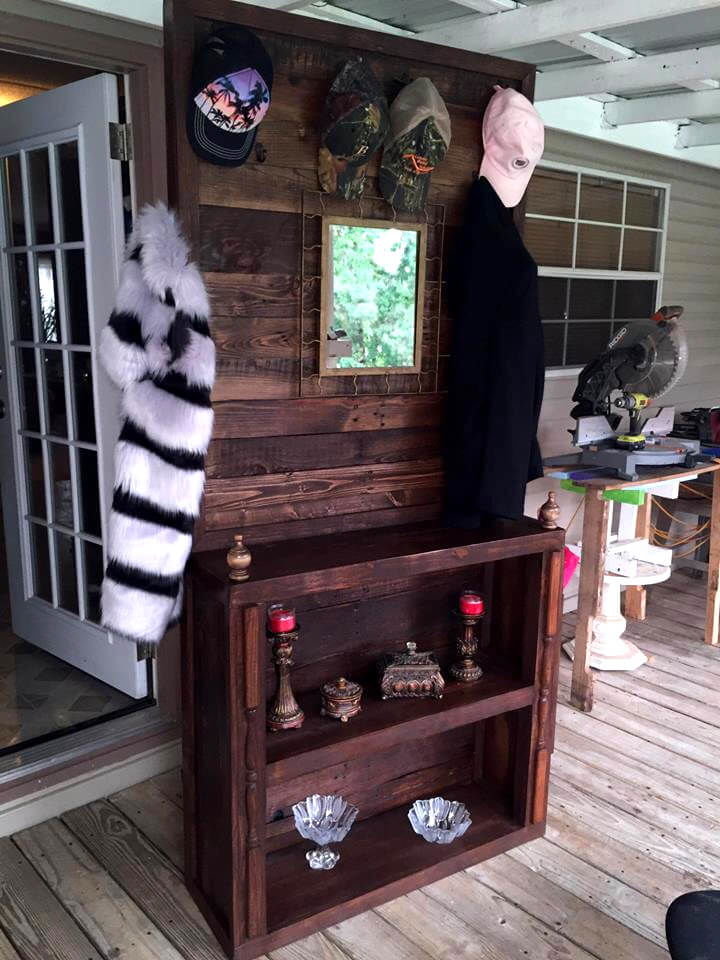 Sides of this hall tree also comes with hanging hooks which help your to hang your coats, handbags, gloves and scarves over it with great ease!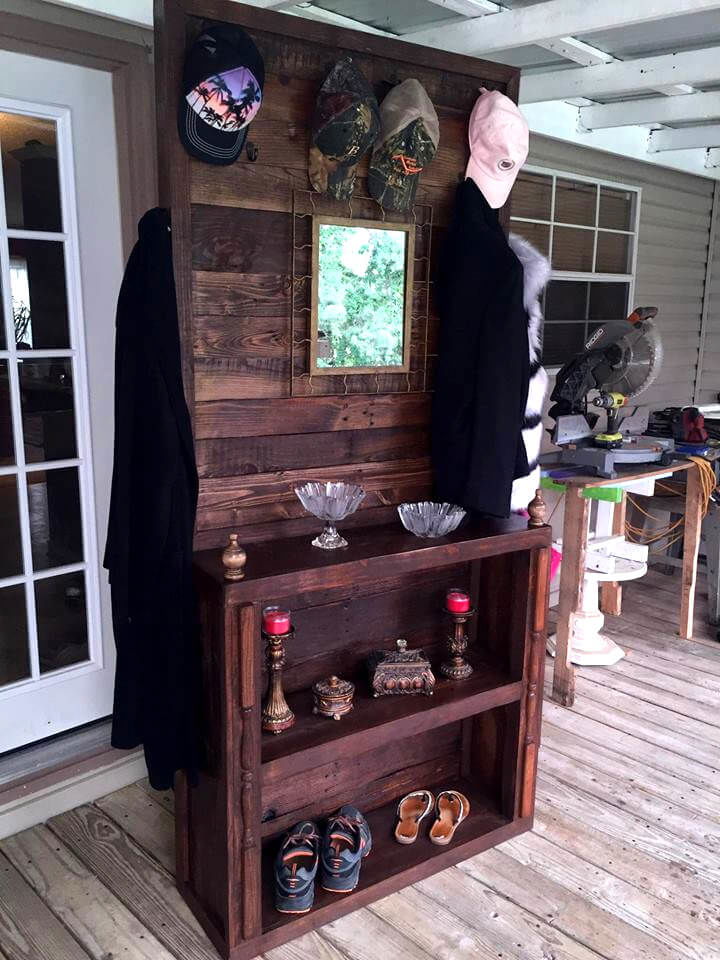 Made by: David-Wanda Wicker