If it is in your routines to have fun in bars and in pubs at night after getting free from the office, then today's sharing will help you to gain all the necessary detail to install your own ever stylish indoor bards for free! For all the beverage and party lovers we have brought this DIY pallet bar project done to organize a full indoor bar or a bar shop! After taking a roundup of featured bar furniture products made of pallets here, you will definitely find yourself amazed!
With the help of pallets, an XL size of bar table or unit has been made that comes with an extra counter inside providing a sink and secret spaces for private storage! To highlight the liquor and beverage brands, amazing pallet liquor rack or beverage bottle shelves have been installed that hangs like a charm on the background wall area due to addition of green and red LED's!
Amazing corner sofa set, an occasional sitting set, custom bar stools, bar chairs and longer wooden seats on wheels, have also been composed of pallets to accomplish the sitting space desires of the large bar interior! Amazing use of pallets has also been made to install the ceiling hanging pendant lights that raise the beauty and style of the bar to fullest! The look of longer sleek bar, has also been dignified using blue LED's!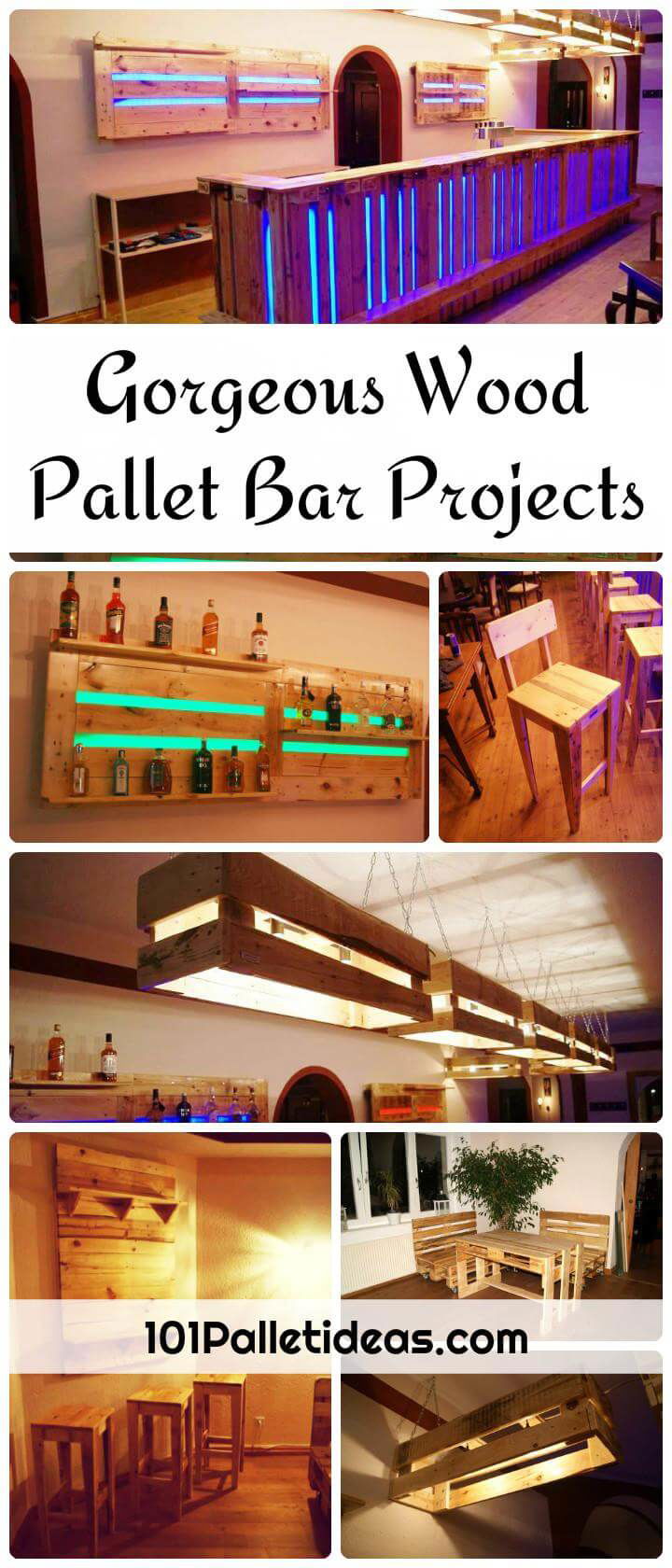 Sleek Pallet XL Bar Table/Unit with Blue Lights:
XL size of bar unit, is the very main product here, given a genius compositions and the modern features as well! Inner blue LED lights give an eye-catching light spread through the spacing in the wooden planks! Inside of the bar comes with an additional wooden frame got to gain a sink there inside the bar, some secrete drawers and some secrete stashes to store custom stuff and liquor! Counter-top has been made sparkling by giving a nice final finish!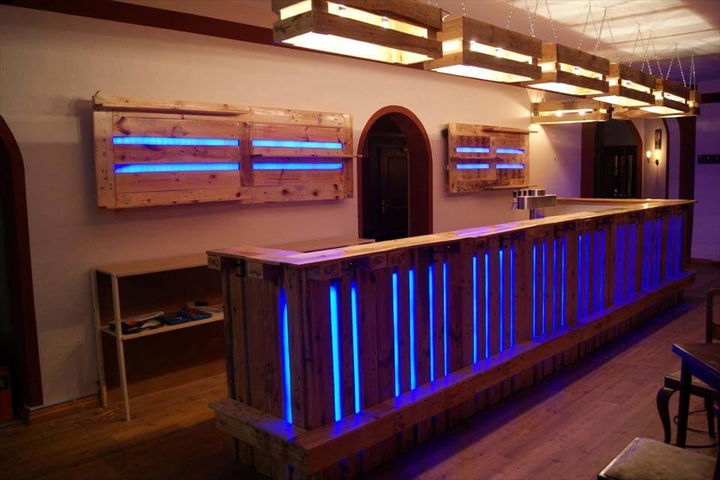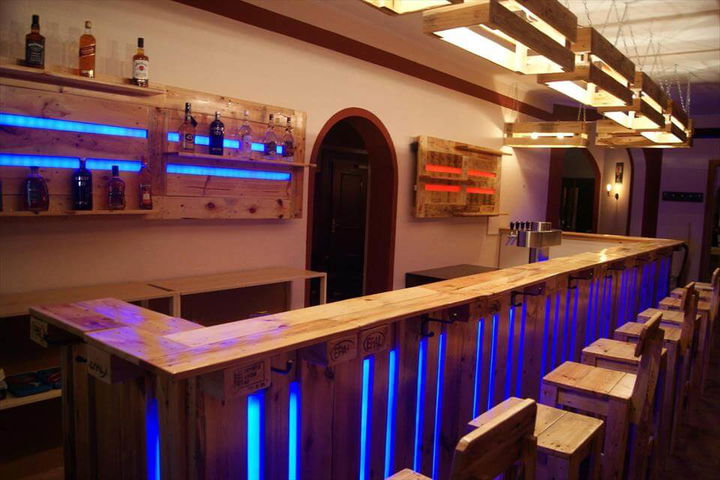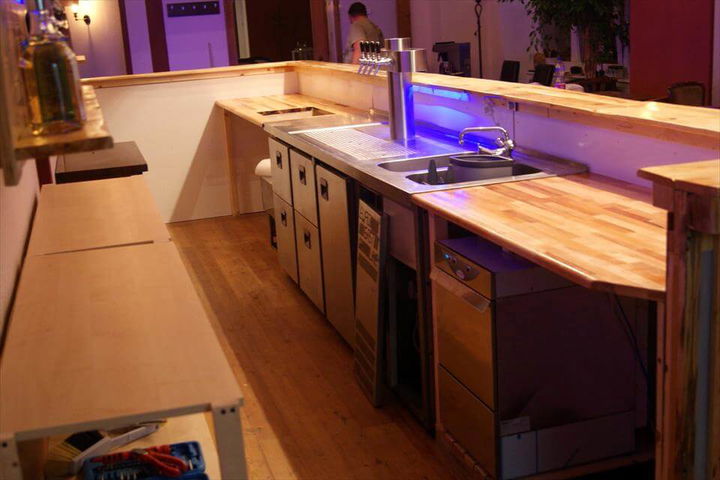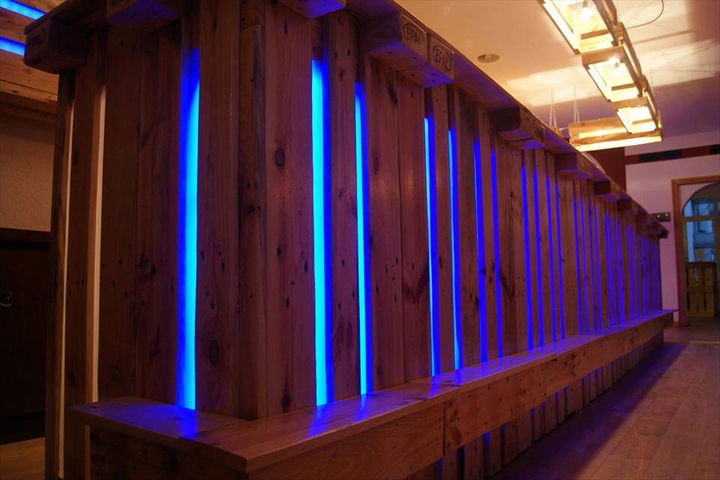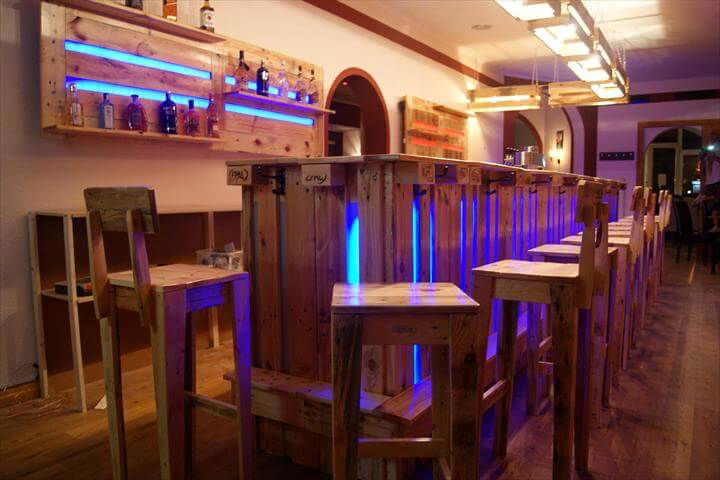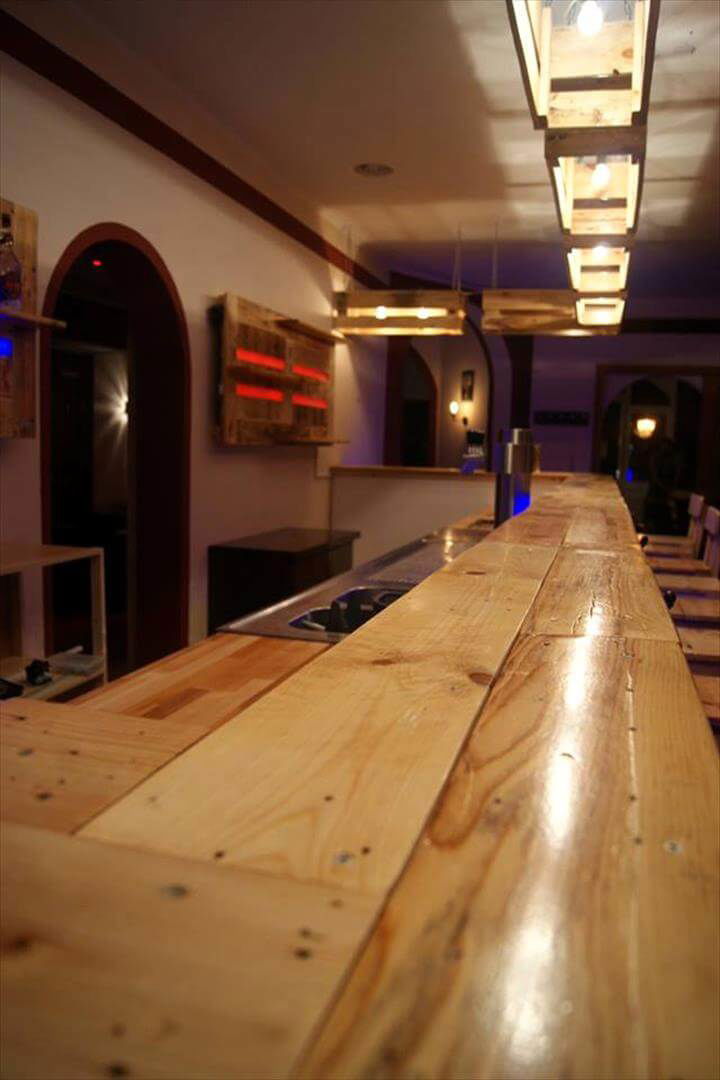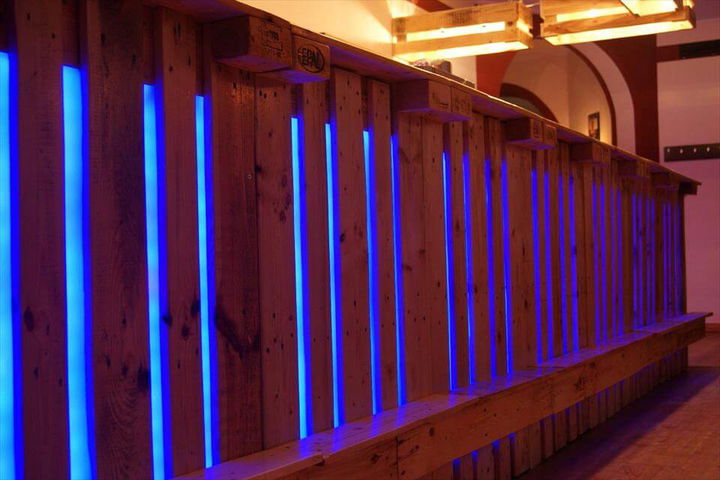 Pallet Bar Liquor Shelves with Green & Red Lights:
Custom trimmed down and altered sizes of pallets which also comes with some popped up mini shelves, have been organized as liquor racks or beverage bottle shelves on background bar wall! For a fancy look , green and red LED lights have also been fixed inside these beverage bottle racks or shelves for awesome display at night!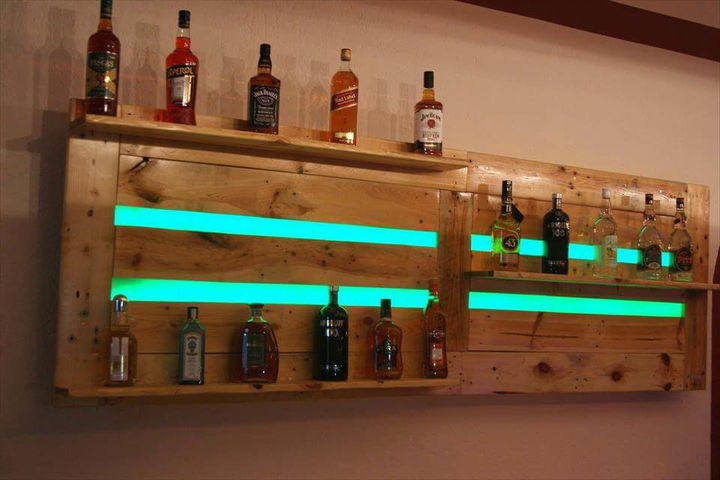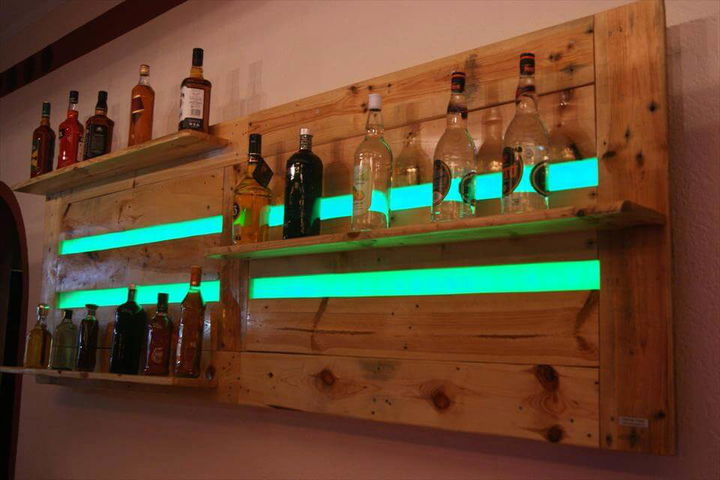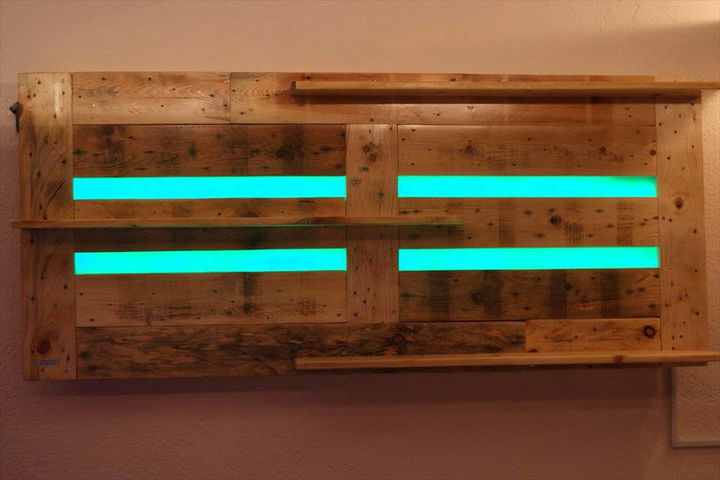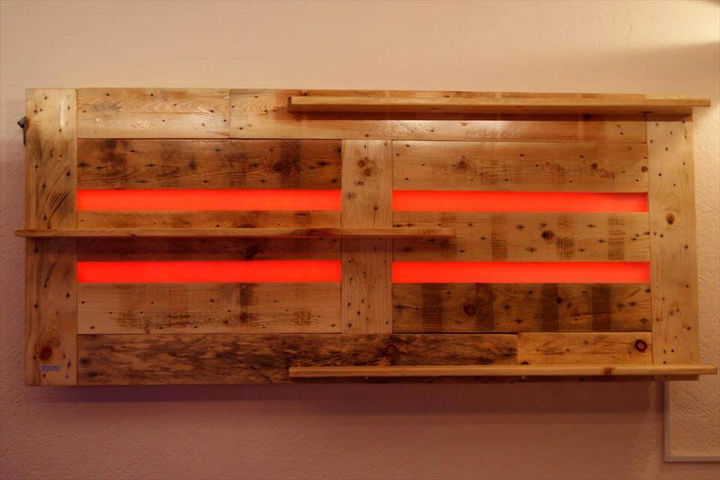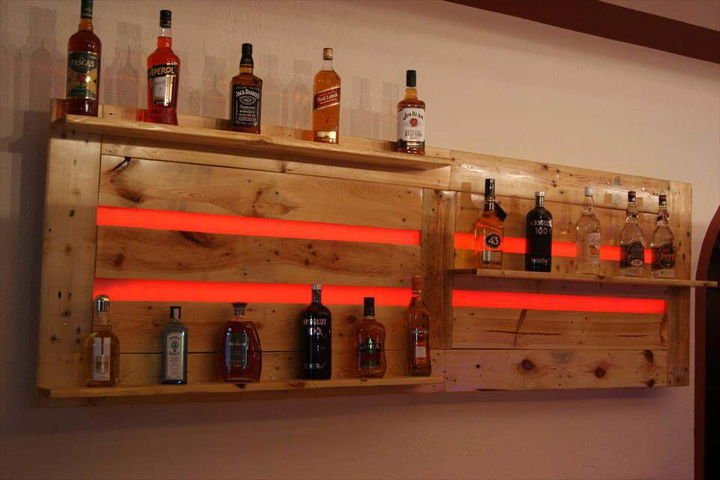 Pallet Bar Chairs and Stools with Footrests:
Just to sit around the main bar unit and to reach the counter easily by sitting comfortable, raised wooden stools and chairs have also been installed with pallets for the customers or friends, both bar chairs and stools comes with footrests also!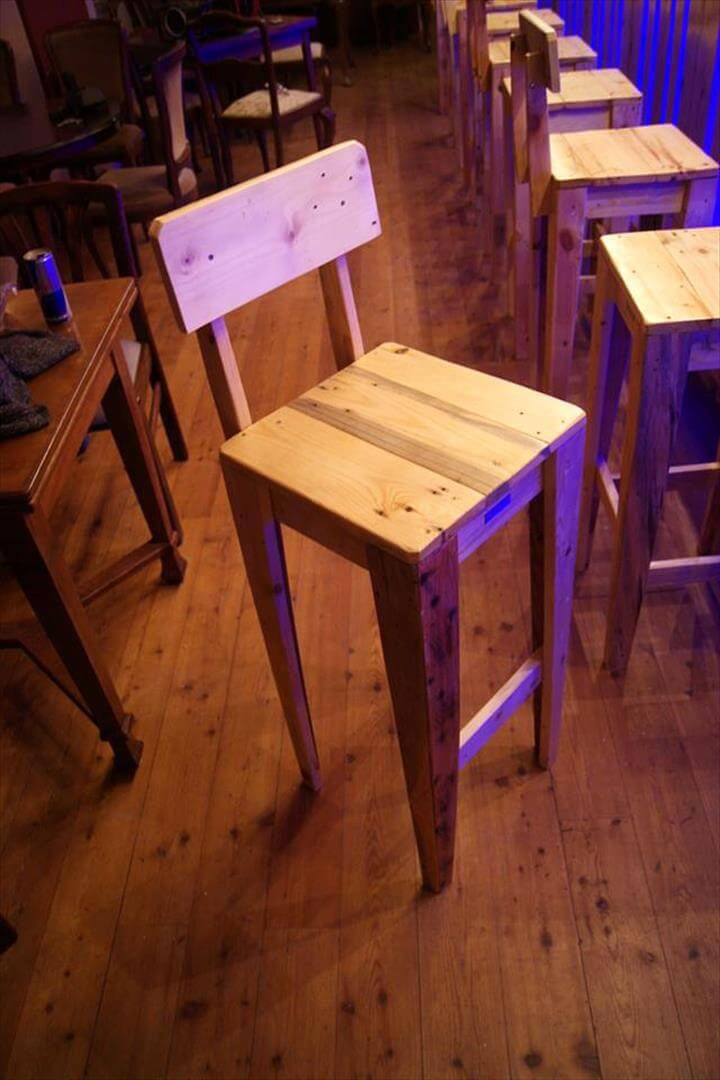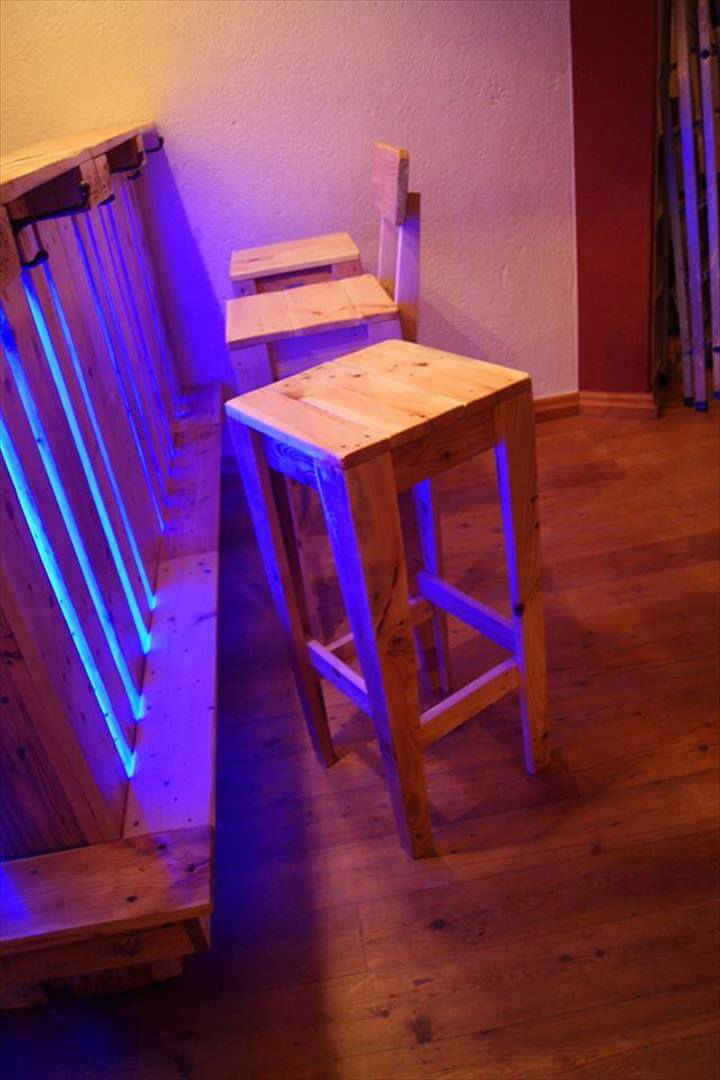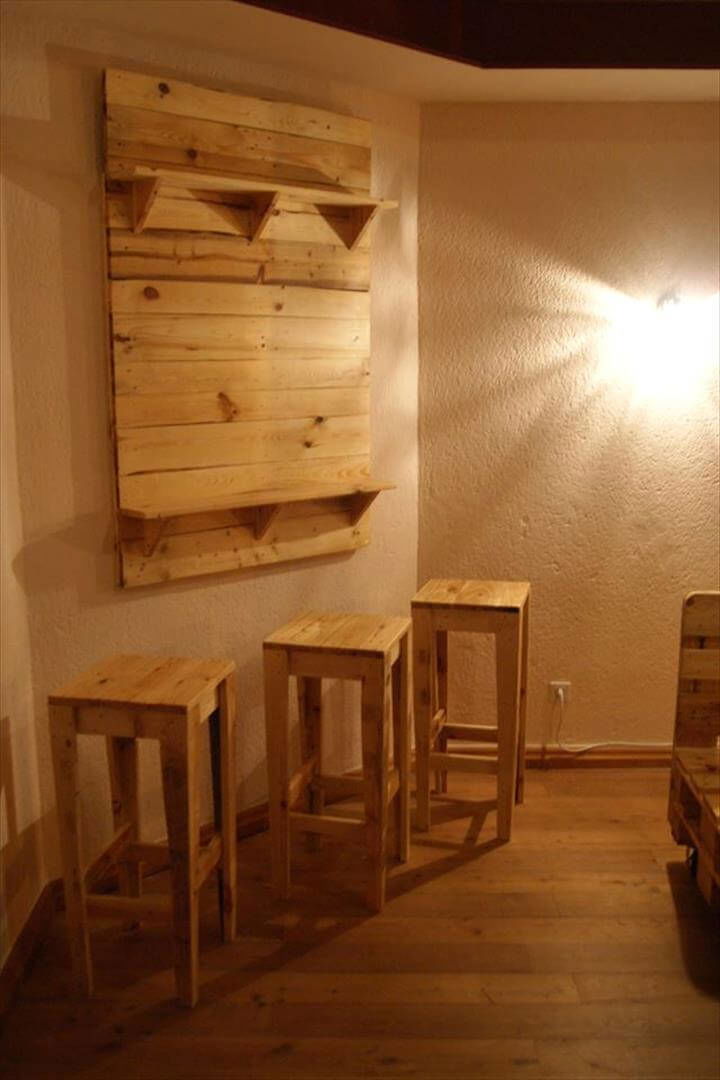 Bar Sitting Furniture Sets Made of Pallets:
You can copy this pallet wood bar project to organize an indoor bar or bar shop, here are the bar sitting furniture sets made of pallets where a group of friends can sit to chill up! Both seats and custom tables here included in these sets are hand-built from pallets!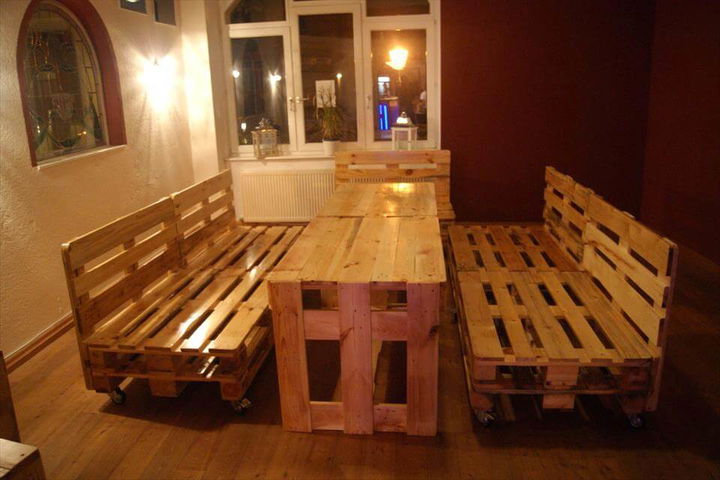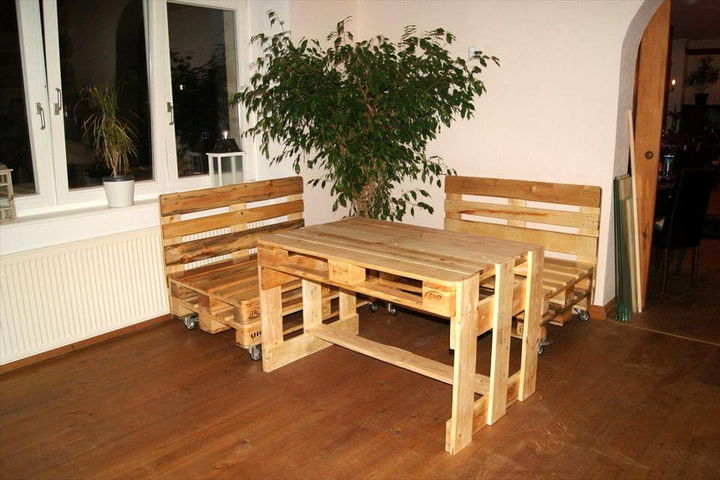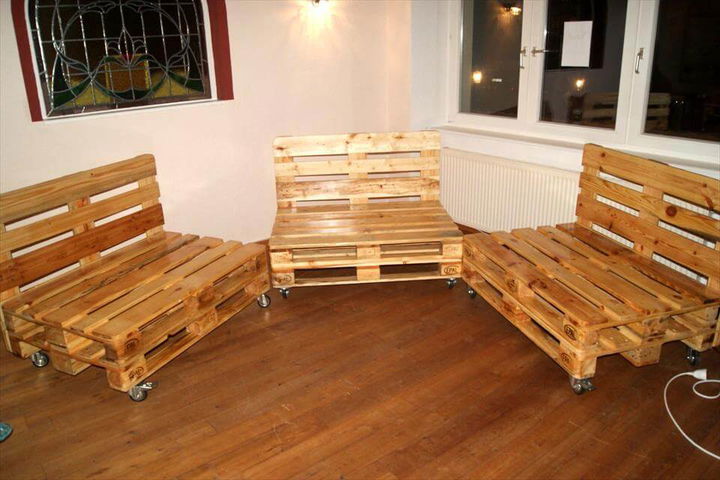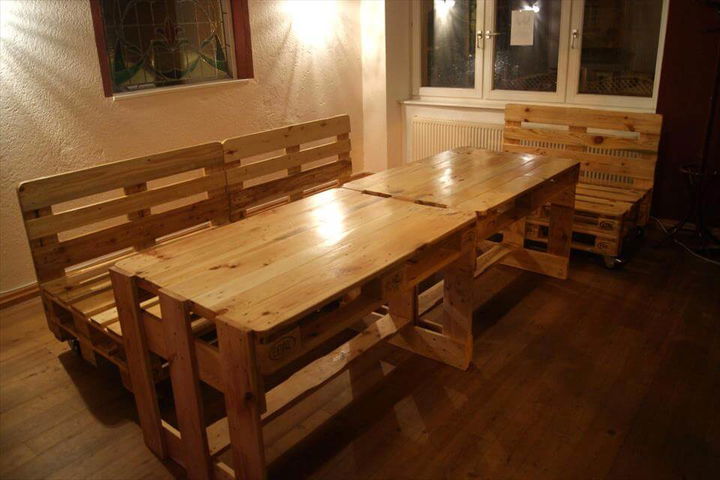 Ceiling Hanging Pallet Bar Pendant Lights:
Just for a sharp focus of light on the bar-counter, amazing pallet pendant lights have been made by packing the pallet slats in tho crate light shapes that hangs, beautifully to ceiling through heavy duty metal chair supports and have light bulbs installed to inside of them! See the amazing demonstration of these pendant bar lights here!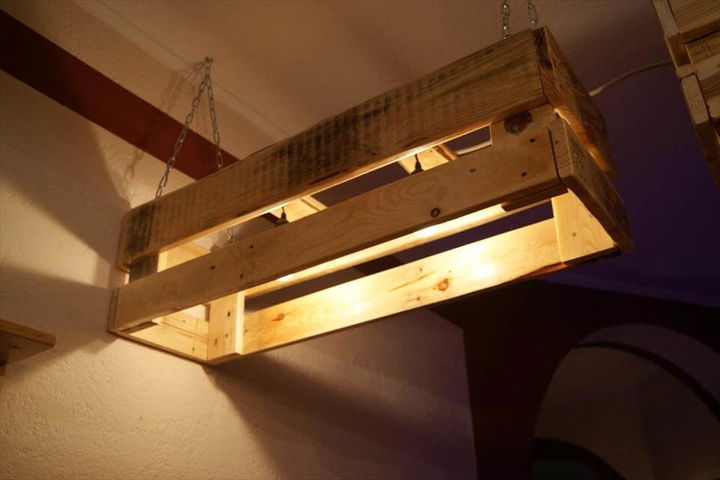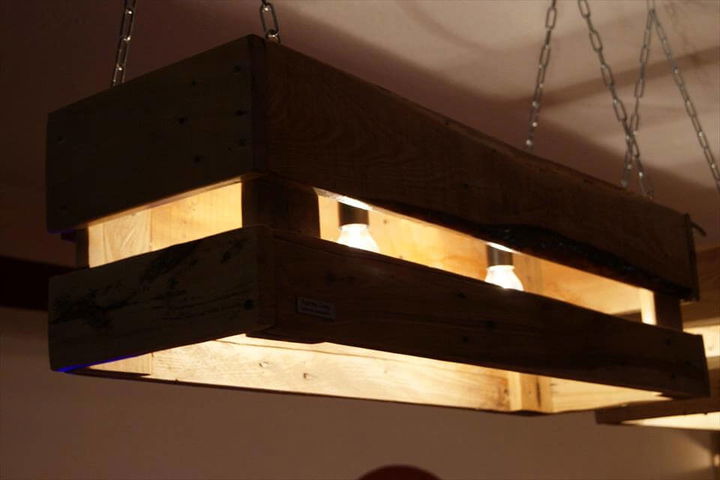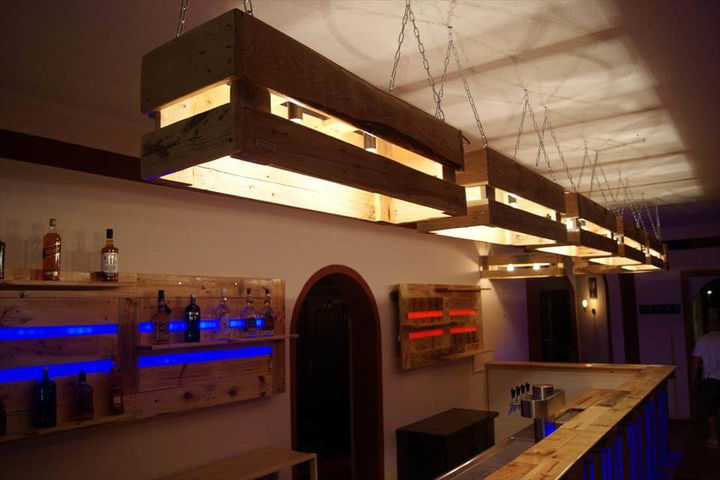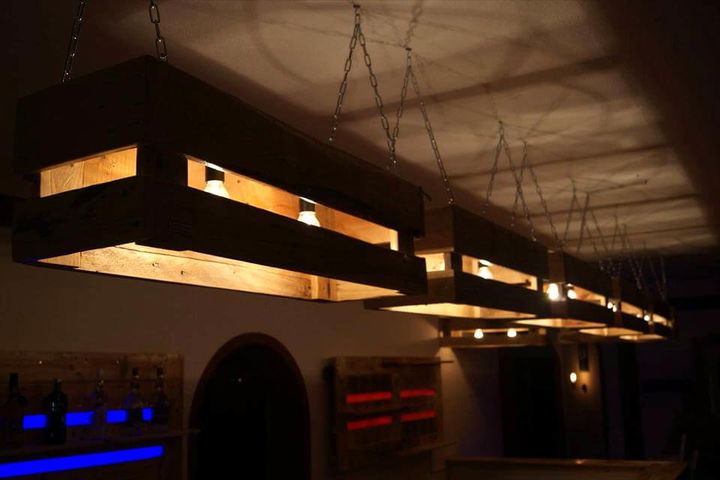 Made By: Paletten Jonny M"bel aus Europaletten
You can get in touch with this bar crafter on Facebook.