You make sure of it that you can build anything special furniture related or other functional objects of your choice when having a big pile of pallet wood stripes! You can try your hands also to build special garden sculptures and decors with pallets to get your garden eyeful and pleasing! Here this DIY pallet wishing well has been designed at home using custom resized straight boards of pallets! Wishing well is inspired of antique wells and comes with a hexagonal bottom and looks amusing due to chevron shelter!
Addition of wishing well would make your green space a little magical and mysterious! Kids are sure to get attracted to this new and beautiful garden addition as almost all the kids have been read about the wishing wells in the story books!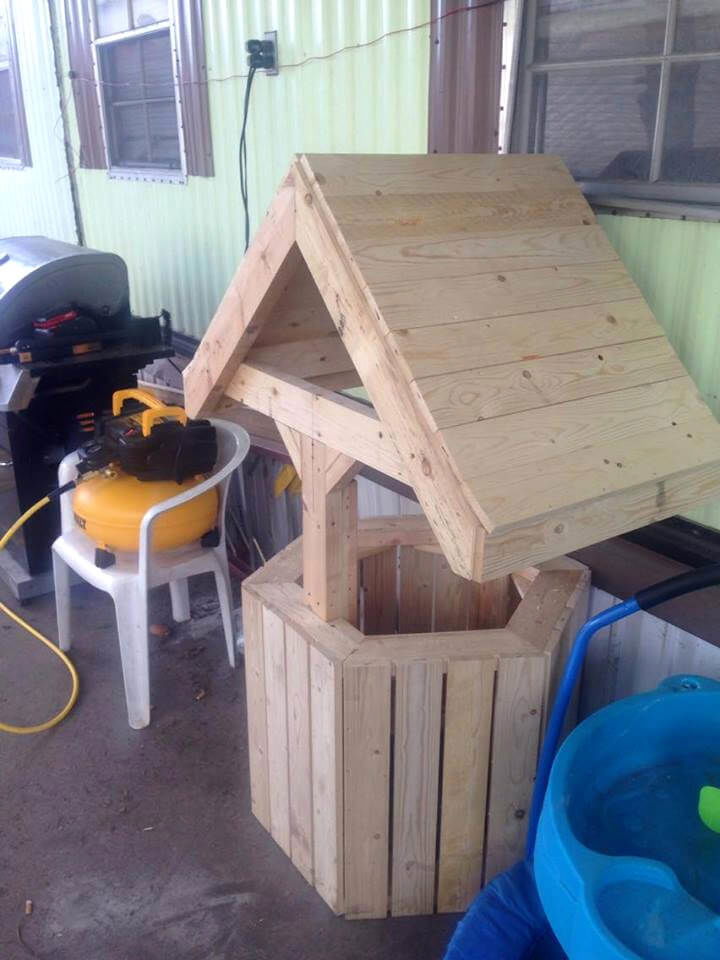 Use paint to get a more splendid and beautiful view of this garden decor! Checkout much more on our site to build a variety of other garden decors and sculptures!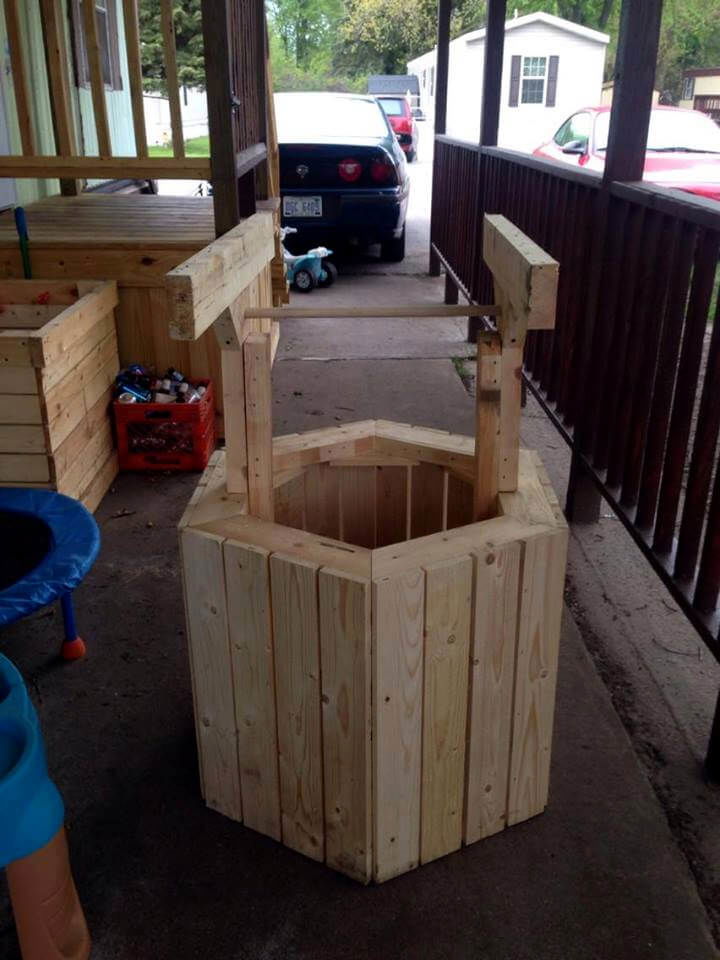 Disassemble pallets and grab a collection of pallet slats to compose this fancy garden decors, a wishing well with precious wooden layout!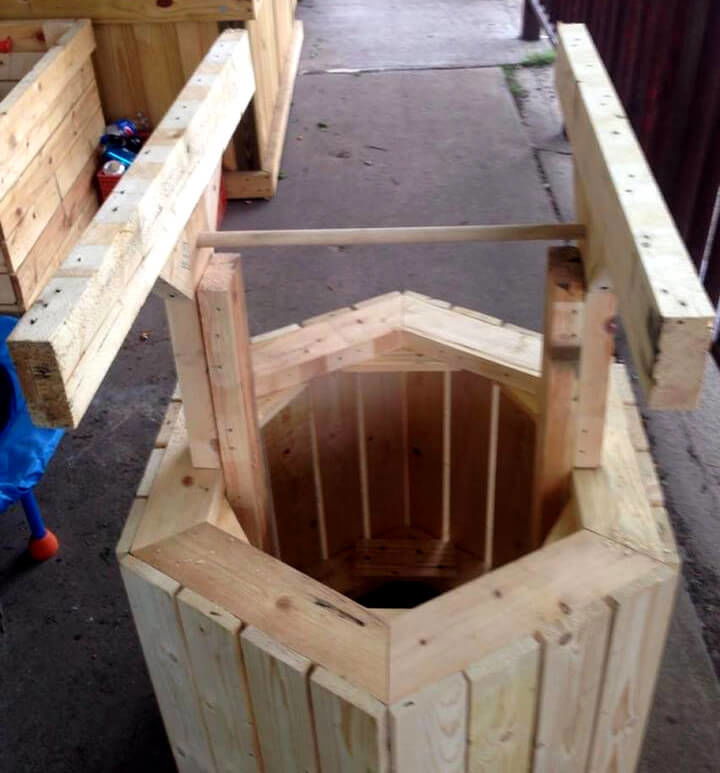 First of all build a hexagonal bottom first of wishing well, for which you can assemble the resized pallet planks, for hexagonal shape, you can prepare a wooden sketch first using short pieces of pallet planks with sharp cuts!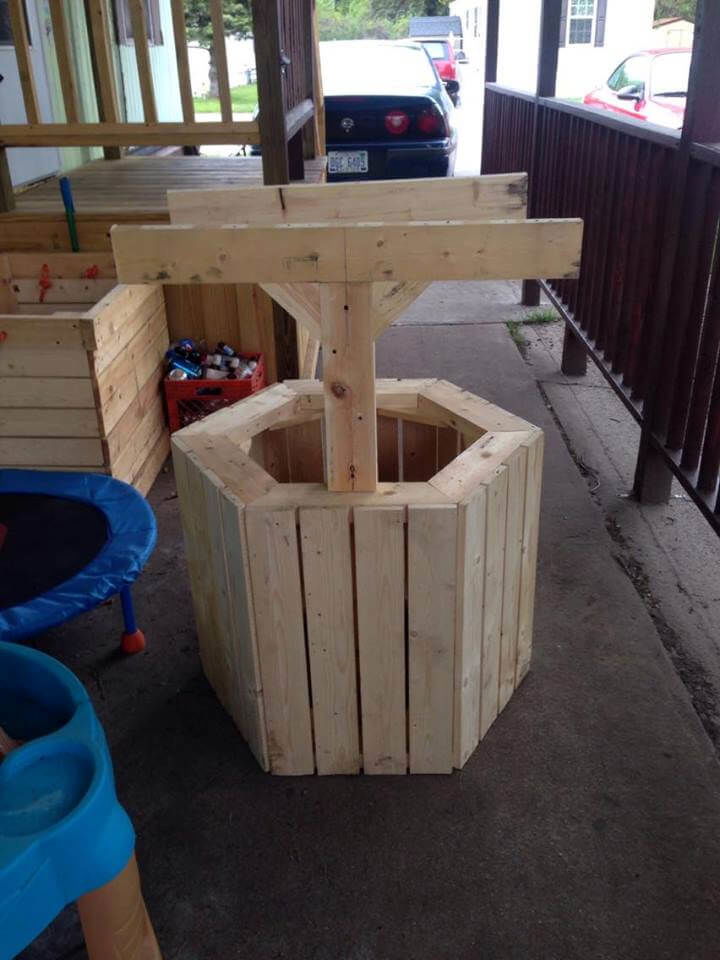 Then install the upper shelter to mimic a full style of antique wells! For shelter, install two wooden pillars or supports to hexagonal bottom as shown here!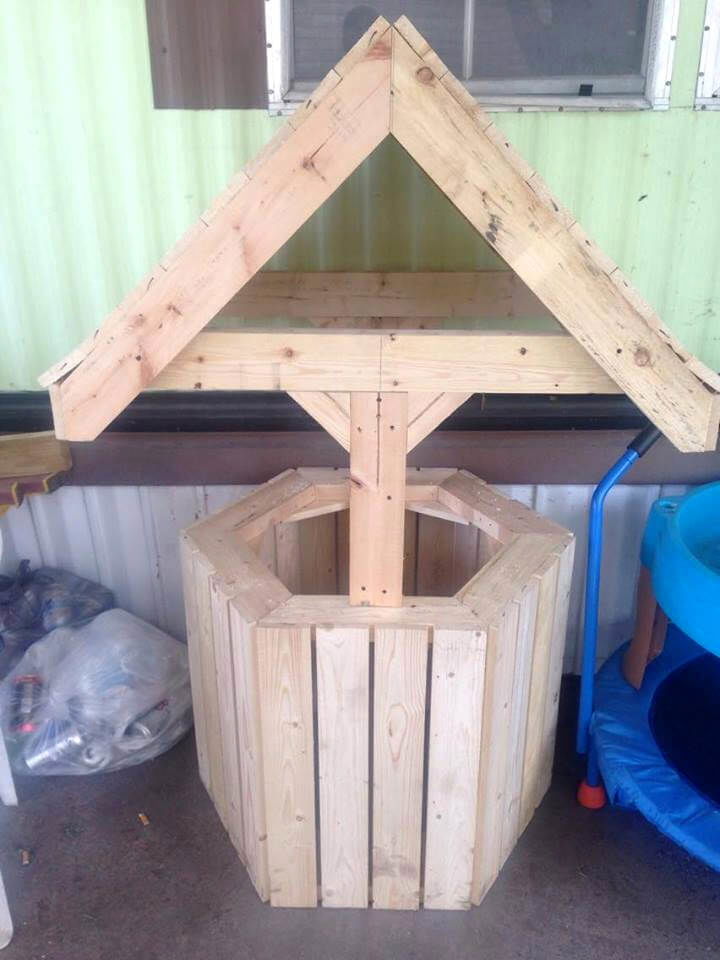 Put the two slats flat over the vertical pillars and inside the additional supports or braces to hold them well! Finally chevron frames which can be then filled for a solid chevron shelter!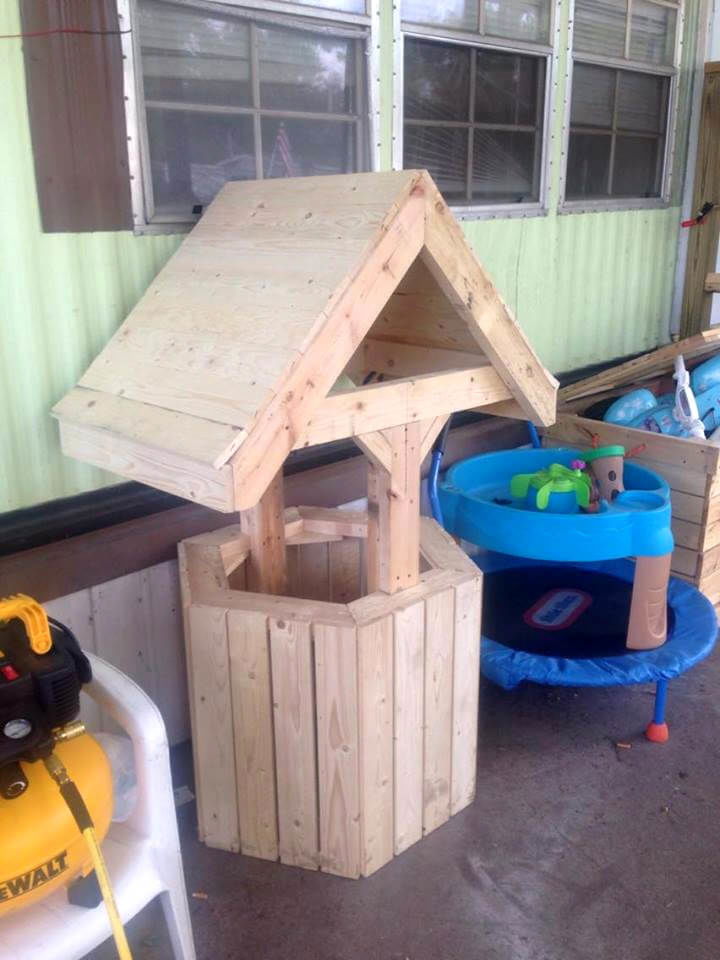 Go with slatted arrangements of slats while making the shelter look solid! Sharpness of sides, you really be careful about the fine cuttins of pallet slats!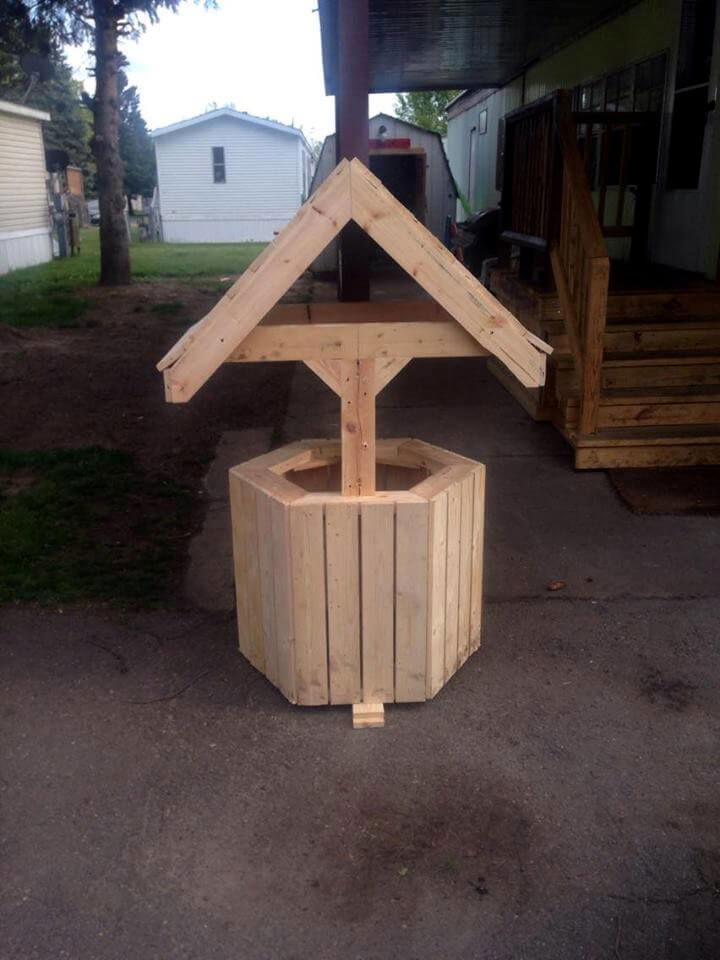 Now the accent pallet wishing well decor is all ready to add to your green space, as a marvelous decor them, would really be a centerpiece there and a center of attention for the kids!
It can even be painted in a number of colors which can depict well its magical powers, so can be made more interesting item for the kids!
Made by: Joe Arnett