Porch areas are bliss in the winters letting you enjoy the outdoor feel and fresh ambiance when you cannot go out in the garden due to extreme cold. So either you want to just relax, enjoy a cup of hot coffee or read your favorite novel you can do it all sitting in the porch on a cozy seat. But if you do not have still furnished this area you can do it now with the pallets and that too at cheap rates. And for the idea and design we give you this DIY pallet Adirondack style seating chairs to have a comfy yet stylish seating experience in the porch.
Pallets have been separated into the slat and plank pieces and then these single pieces have been stacked together with nails following the Adirondack structure pattern. You can make a pair of these chairs or you can create a whole set depending on your seating needs. So you can stain the chairs per you desires though they look rustic and natural in unfinished attire.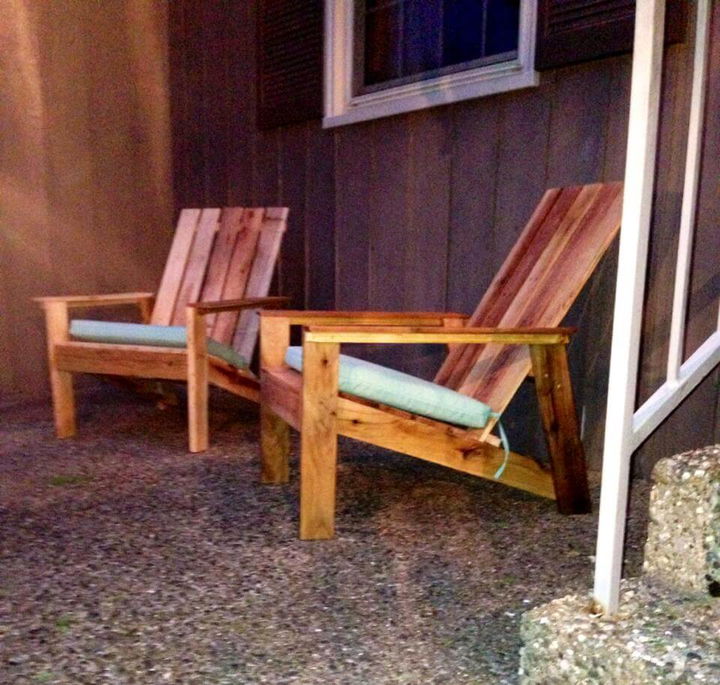 Get your porch this relaxing and stylish pair of Adirondack chairs made free of cost out of the recycling pallets to be found all around you.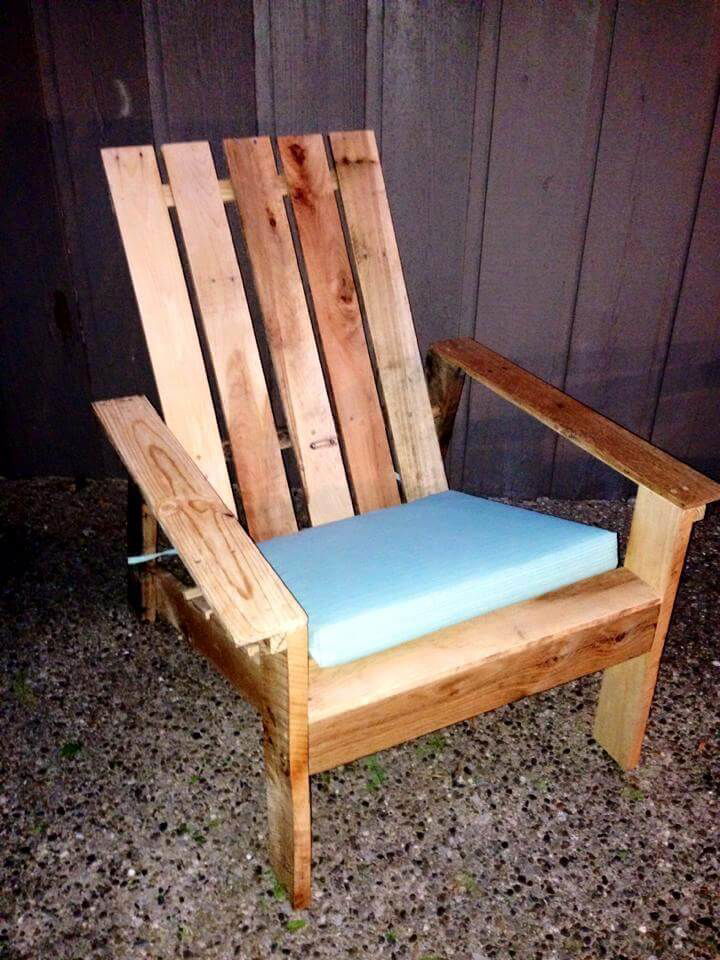 Using the separated slats or planks out of the pallets this Adirondack design of the chair has been easily created with nail stacking of the pallet pieces together.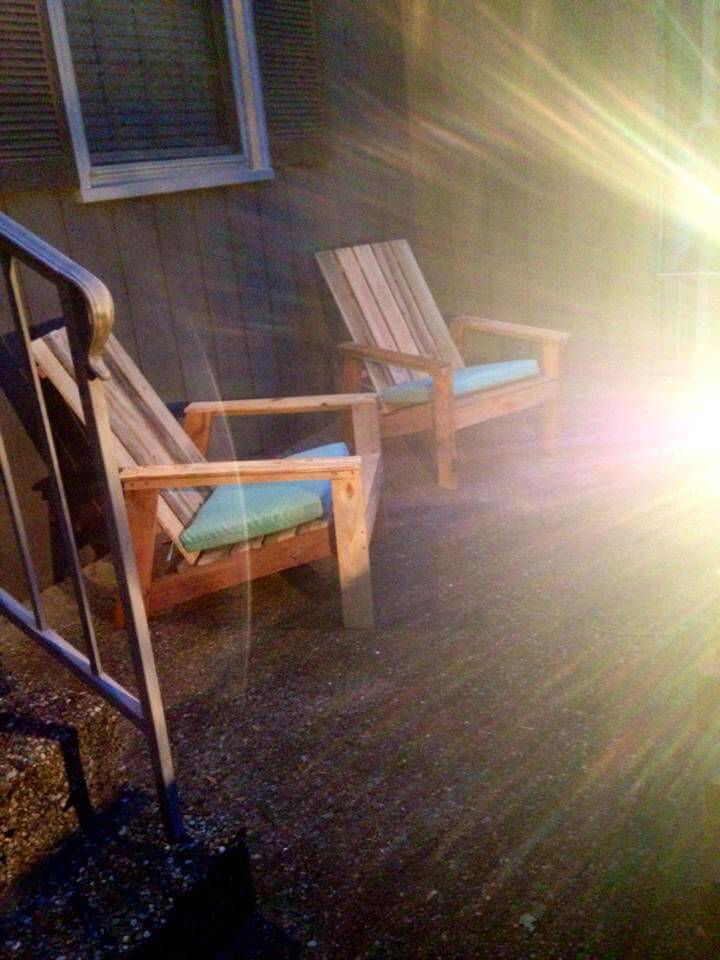 You can as many chairs of this pallet Adirondack chair style as you want to get your porch are nicely and sufficiently furnished with.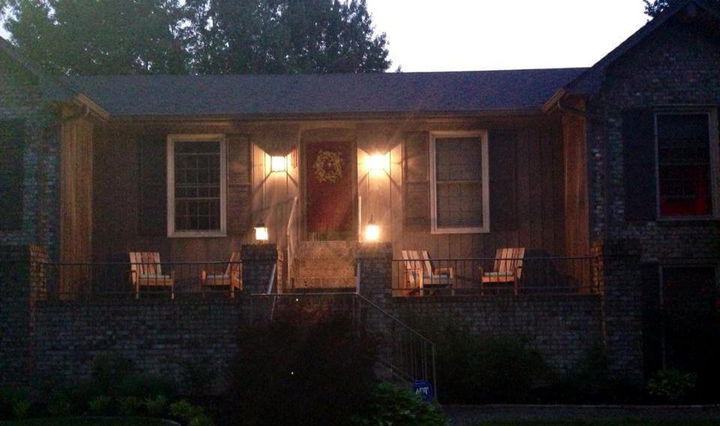 Here is how the porch with pallet chairs would look at night to let you enjoy some warm cup of coffee and tea and enjoy some relaxing and pleasureful time.
Made by: Lauren Marie Caswell-Kraus