For easy management of tasks related to gardening, a potting bench is what you should always have in possession! Just to avoid you from buying expensive potting benches, we have shared here this DIY pallet potting bench which is highly inexpensive and can be modified for personal needs and requirements! Plan rustic pallets to install this beautiful potting bench easily at home! Resized pallets with removed backs build the sides of the potting bench and another backless pallet skid install the working surface!
The vertical section added to top comes with fixed metal hooks for hanging of gardening tools and can also hold a row of garden pots in its top! Just to fulfill the storage requirements, custom storage compartments and shelves have been built underside the work surface and there are also 2 drawers fixed inside of it to secure your items of interest! It comes with mixed wooden and painted appeal that really makes it look stunning!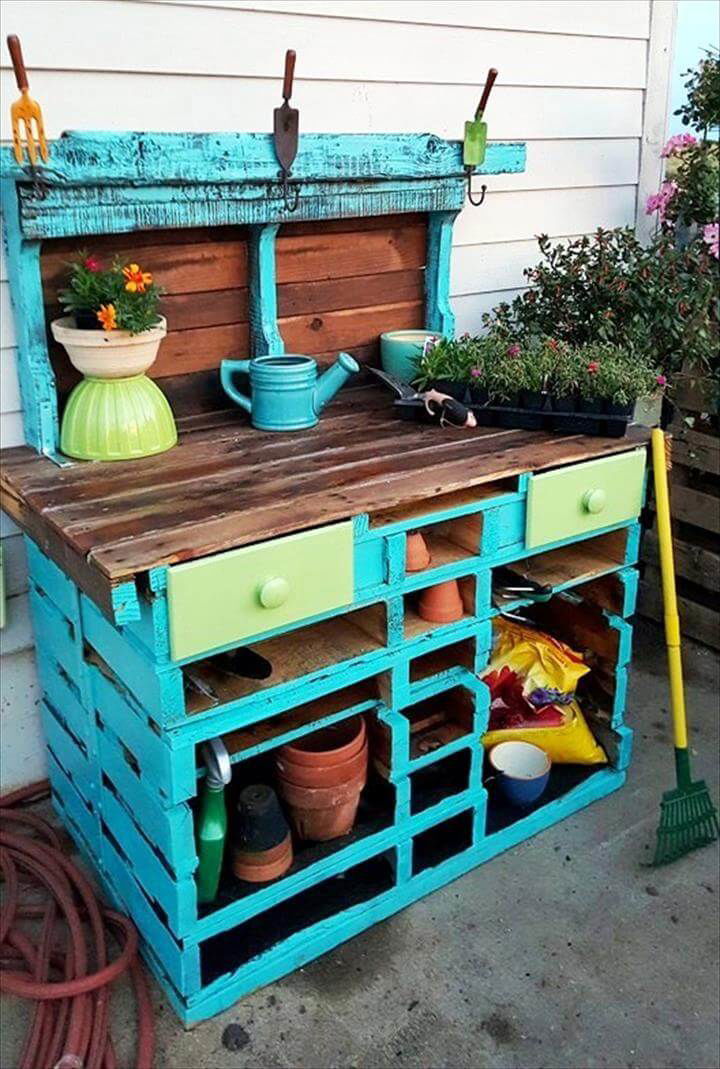 Painted in aqua and has been distressed for an antique but stimulating visual! Would be all mind-blowing platform to do garden repairs!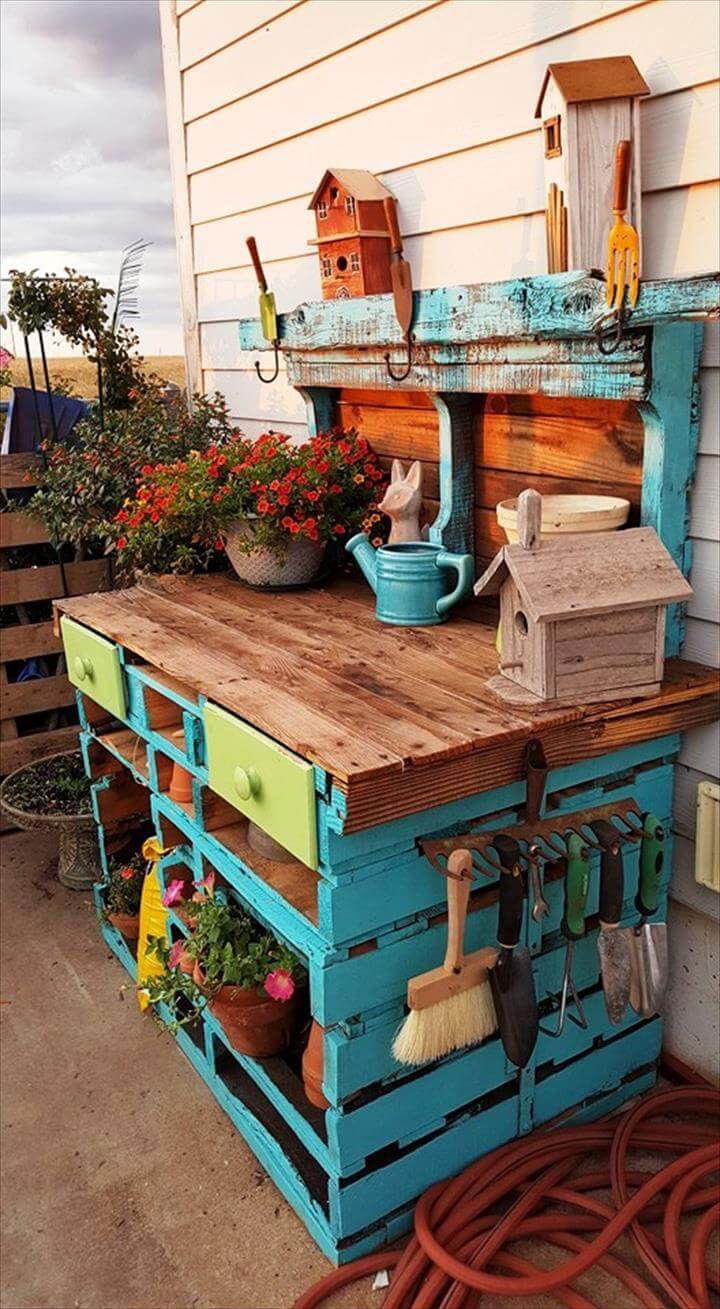 There are hanging hooks, built in storage compartments to organize the garden tools and garden stuff respectively!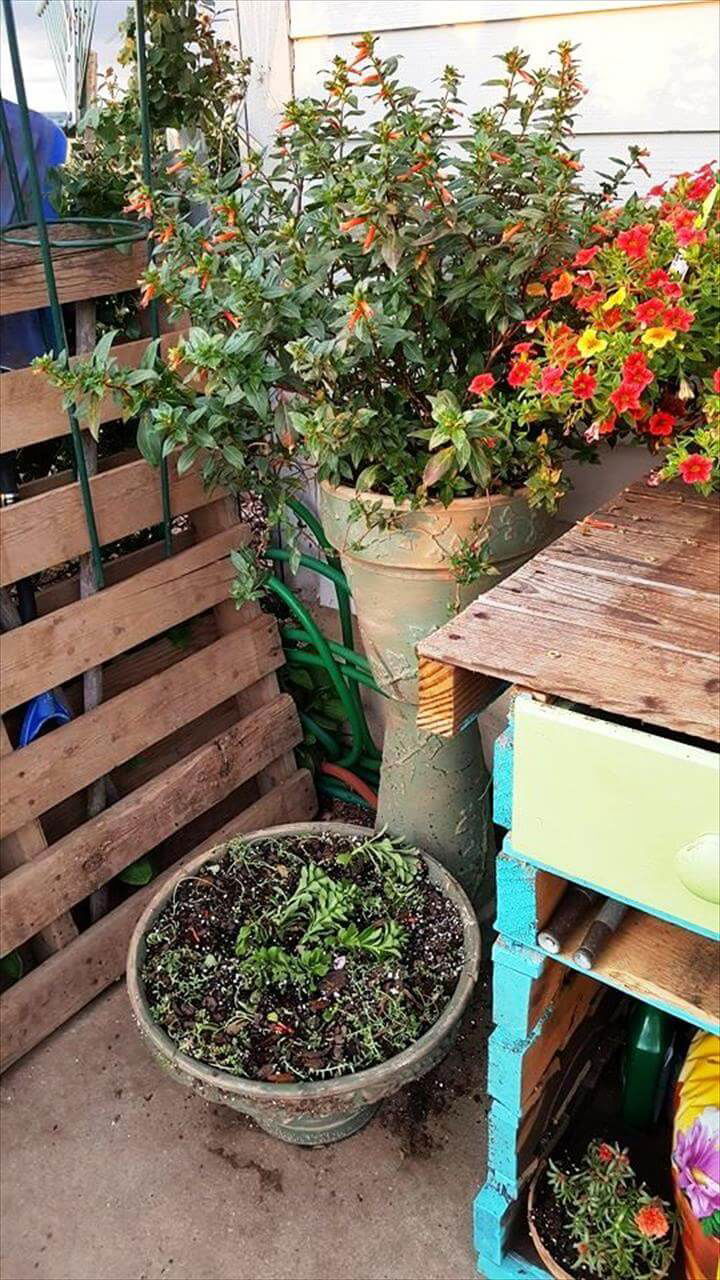 Whole design is super easy to plan and achieve, all you need is to use the custom and modified sizes of pallets along with a bunch of separated pallet slats!
There are 2 drawers to store the hardware like nails, screws and pot holding apparatus etc. There are two bigger storage compartments to store the potting soil sacks and fresh pots!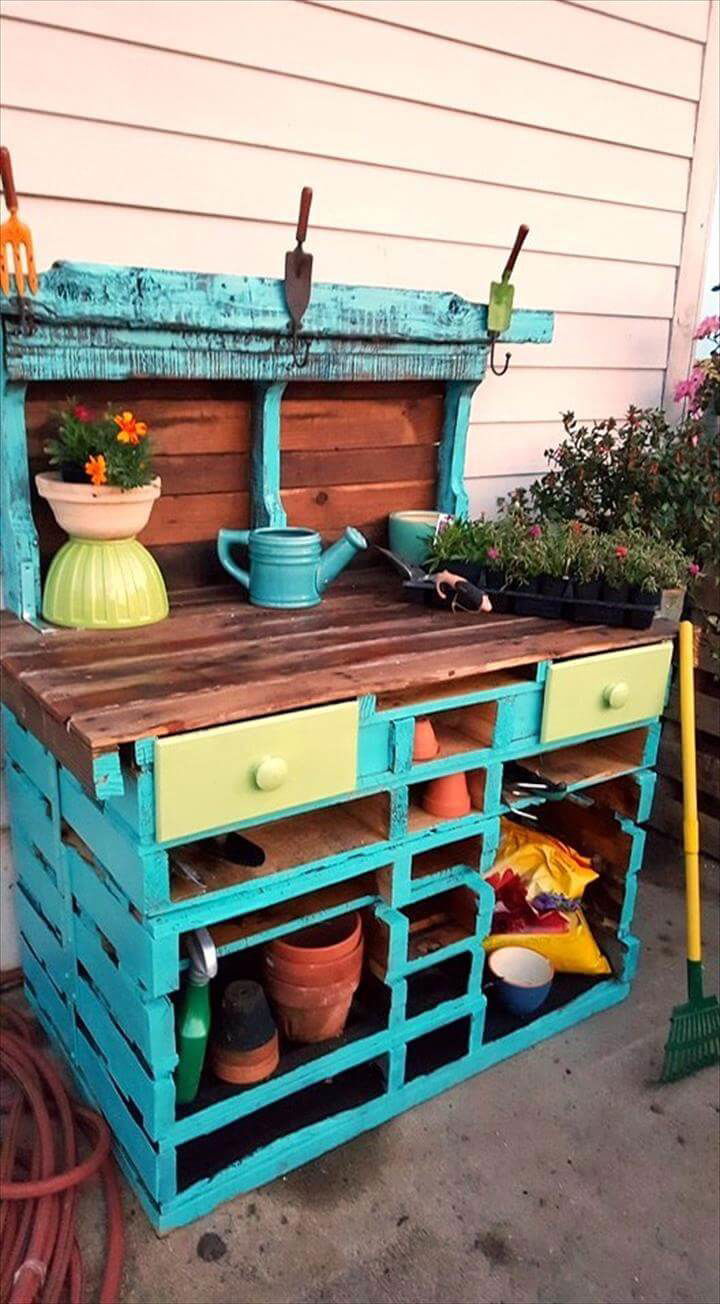 Will also allow you to store the garden hose pipe and other watering tools, so this potting table will all make it easy to store all the gardening related stuff at one place!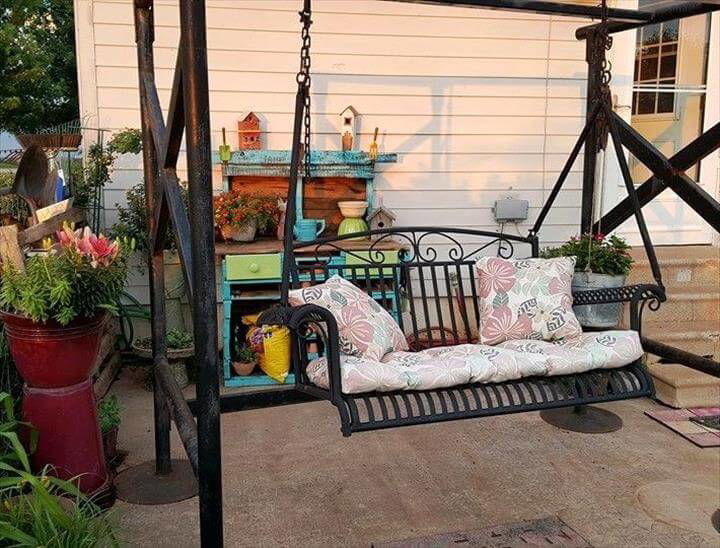 If organized with some fancy garden pots, it can even be got as a garden beauty station! Perfect gift for garden lovers!
Made by: Carole Ballard Rodenberg