Wishing wells are the famous central theme of many ancient story books! They are still popular in imaginations of kids and here we are with this DIY pallet wishing well which has been built with a garden decor purpose in mind! Can be one of the eccentric garden decors you are entering to your garden and will give a mysterious spell to entire of your garden ambiance, especially the kids will look deeply interested in it! So this very odd piece of garden decor, can be built with hands and also at home using the discarded and deleted types of wood like pallets!
Build a little box first with sufficient depth, slats from pallets, can easily be arranged in dimensions of a box! For mimicking the whole look, also install a chevron shelter to wishing well and this can also be made quickly by putting flat some pieces of single pallet slats! Use the heavy duty hardware to hold the shelter tight in place and just finish it with your own planed scheme of paint colors!
Finely cut, resized and stained pallet slats have been nailed in placed to build a big box first, the whole bottom part of the wishing well!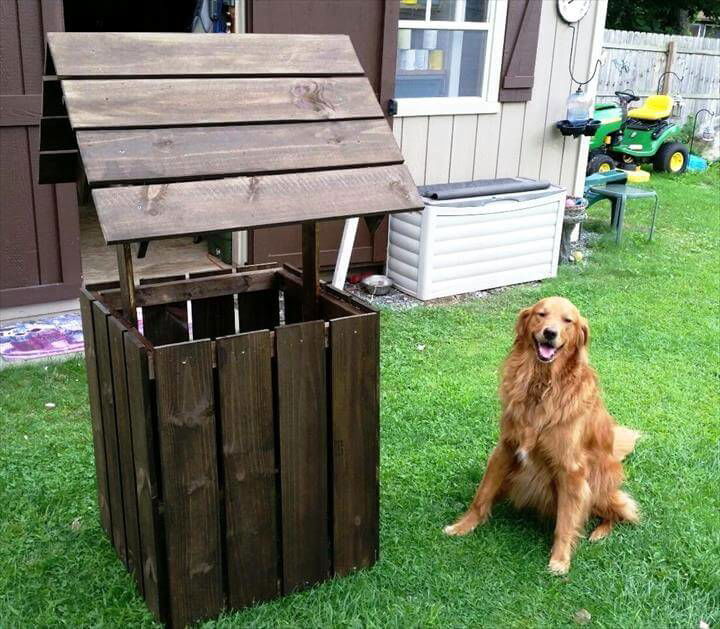 From bottom portion of wishing well to enchanting chevron shelter, all is to complete with pallet slats, just keep on putting them flat to fill the surfaces of wishing well frame!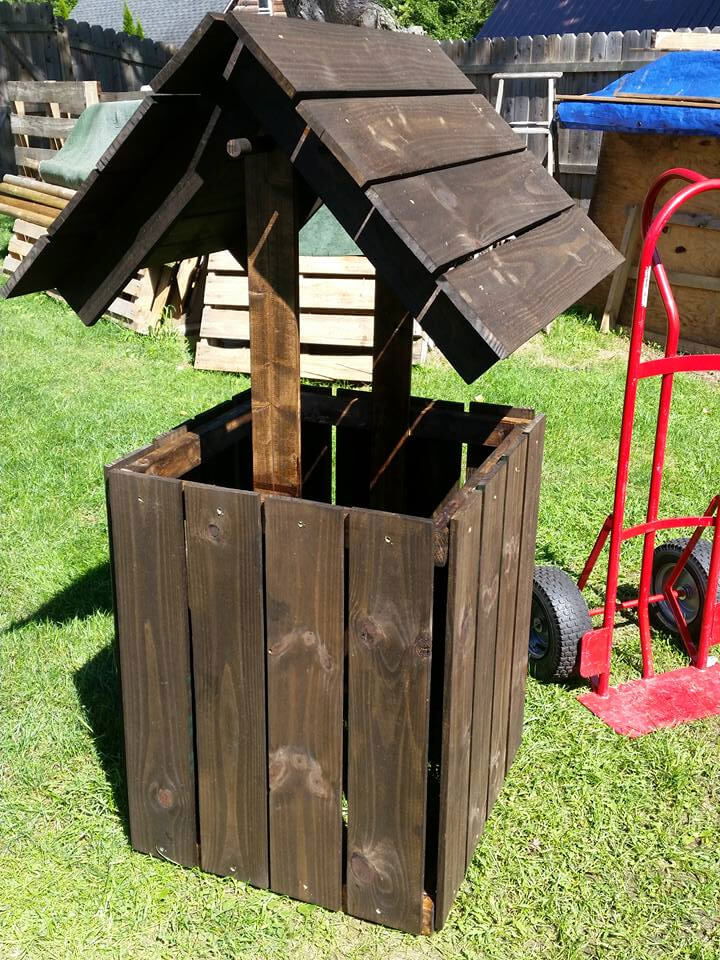 Here round wooden supports have also been added to sides of shelter pillars, where are to serve as faux handles used to pull the filled water buckets up!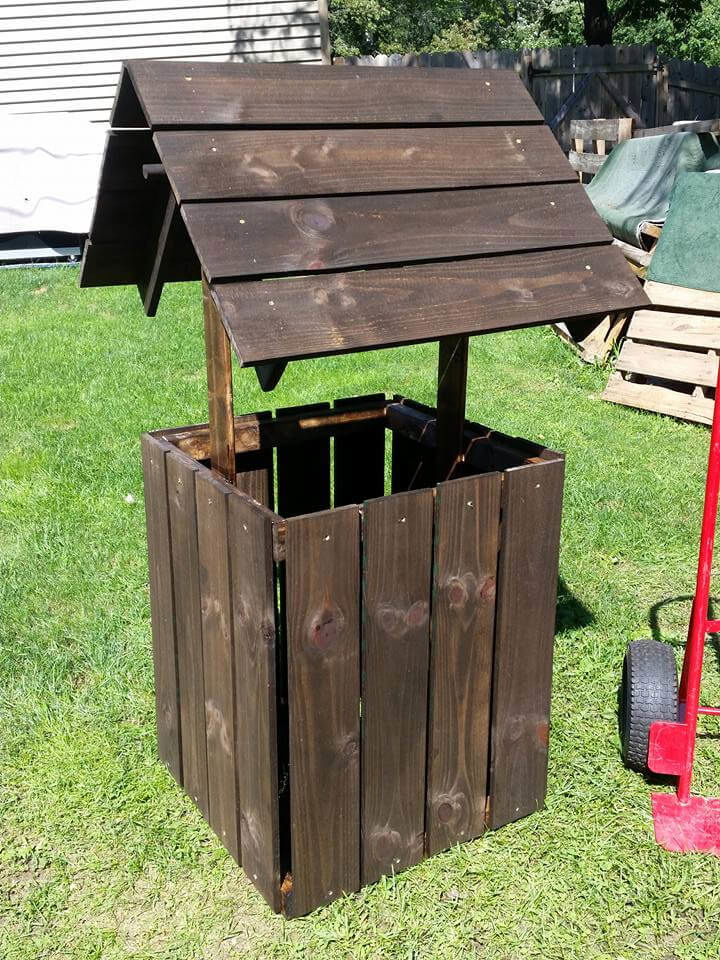 Stain is available in the market in a number of different shades, you can vary the stain shades to vary the final look or wood tone of this wishing well!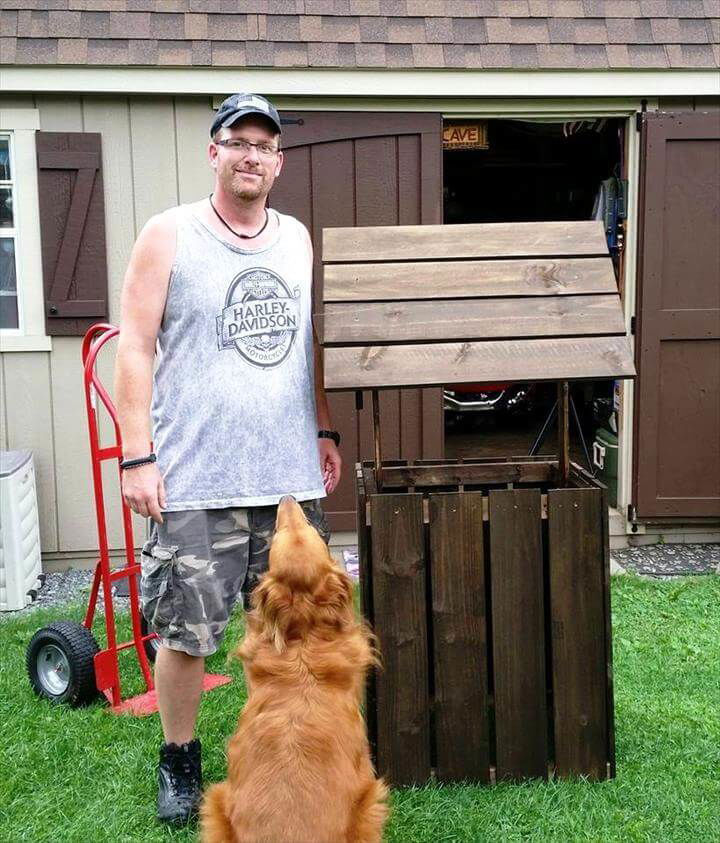 Meet here the genius DIYer and the owner of this hand-built wishing well Kevin Clark, having fun with his dog and feeling proud after his incredible pallet creation!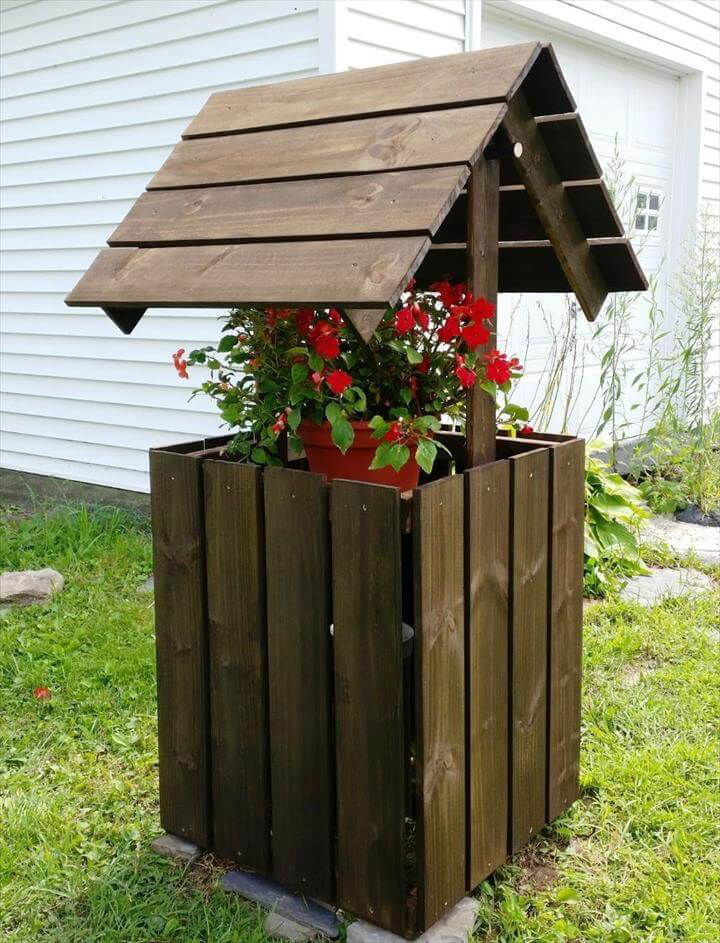 This faux wishing well garden decor can also be turned into a garden centerpiece if you just make it hold some garden pots as shown here!
Made by: Kevin Clark