Pallets stand own their own to give some mind blowing furniture and embellishing pieces for each targeted area of the house. Even when it is fused with some other material like steel, metal or plywood etc they work better and results are always really unique, sturdy and durable of such mixture. Just search down your store room or visit a nearby thrift store and you are sure to get something really awesome that you can combine with pallets to get a complete stand out piece for your home sections.
And one of such incredible examples is right here with us with the name DIY pallet bench with tailgate back which brings us back to the vintage era for its so relating look. Pallet separated pieces in the form of slat, plank or even less wide boards can be used to install the bench seat with arms and legs and the back is the tailgate of a car or truck making the bench end up as the robust seat for the outdoors. The blue stained gate and the oil coated pallets present a very shabby chick look to juice up the outdoor dwellings.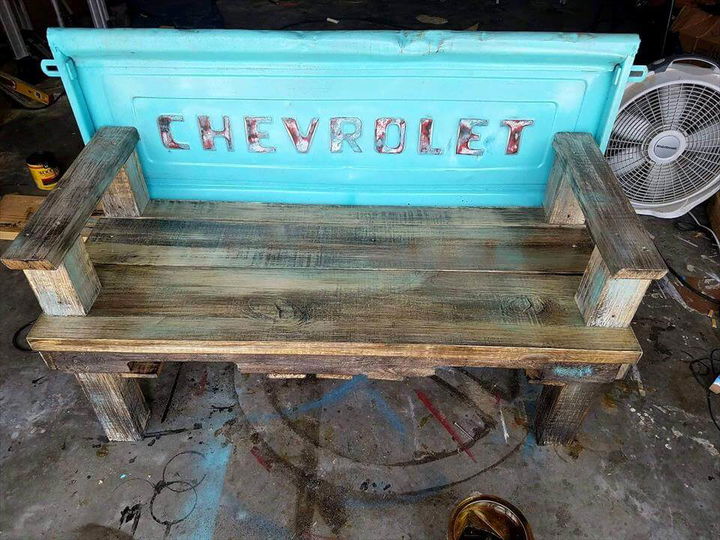 The bench in the picture would be truly one of its kind if you dare to make it and use for a really innovative and comfortable outdoor seating item in your patio or garden area.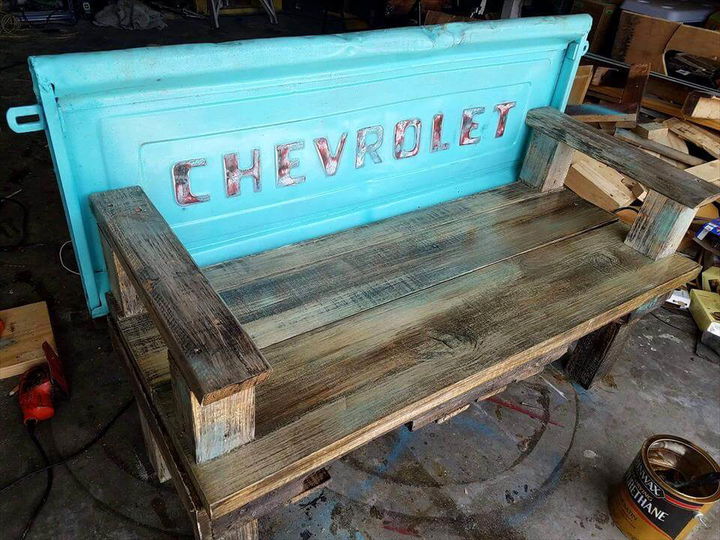 This amazing looking bench is made out of the pallets and a reused tailgate as the back of the bench which makes it look really a stand piece in look wise and hope to give you an amazing feeling when you have a seat on it.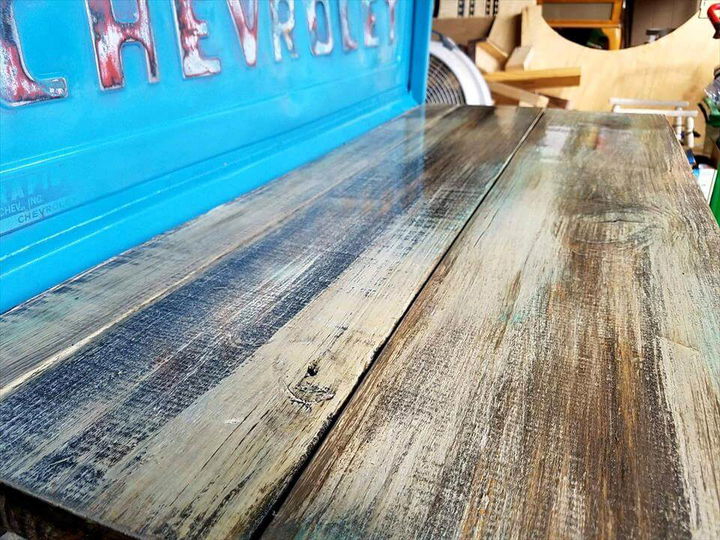 Long and thick pallet slat, plank pieces have been stacked together to form up the seat of the bench you can increase the number of the slat and planks if you want to get more width of the seat.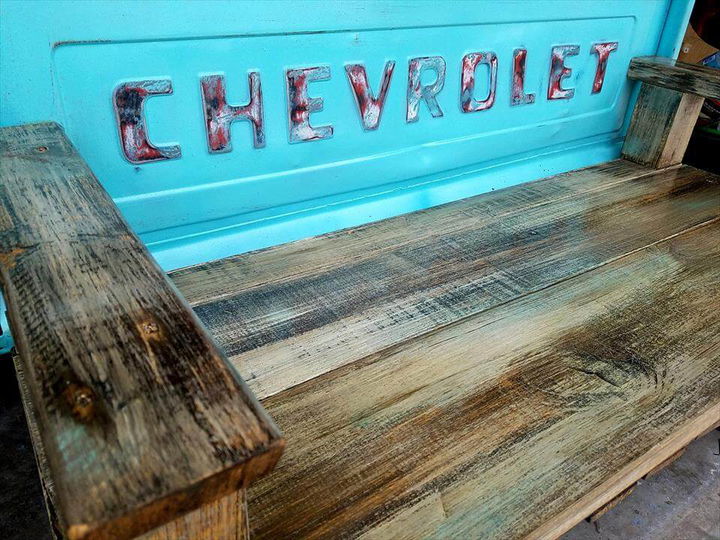 Same thick pallet planks have been used as the armrests of the bench with the chopped blocks as a support and nails have been used to put everything together tightly.
The tail gate has been screwed as a stylish, robust and unique back and dipped in blue at the rustic bench back and thus creating really a shabby chic color contrast to each instant eyes.
Made by: Brandon Fumich