Shelves are a good way to style up your walls also along with enhancing the functional character of your wall areas! We just want to make you know the best free pallet projects that can all help you to gain beautiful wall shelves for interior home walls just like this DIY custom pallet wall shelf made perfectly out of pallets! Dismantle a board of pallets which will provide a set of straight wooden stripes and pallet stringer boards, arrange the wooden slats as shown and secure them with hardware for a solid wooden wall shelf, use the stringer boards to may be in trimmed down sizes, to install the lower wooden hooks or supports!
In both, single or double phase pallets, you can also find such a shelves already built-in there, just separate them apart from pallet boards by cutting that exclusive part of pallets using cutting tools! Shelf would be awesome to hang over a bathroom wall to hold well the toiletries!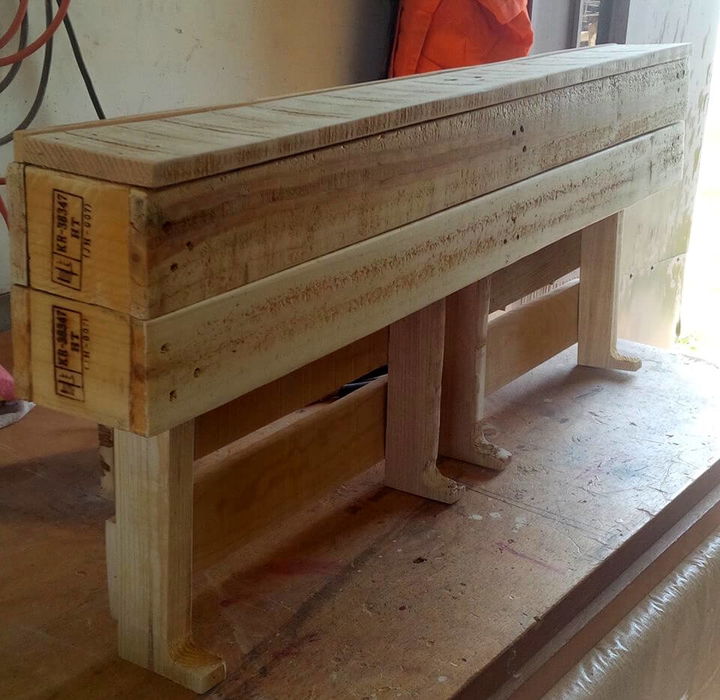 A few of pallet slats, some stringer boards and also some dice sections of pallets built this robust wooden shelf, which can hangs on any wall like a charm!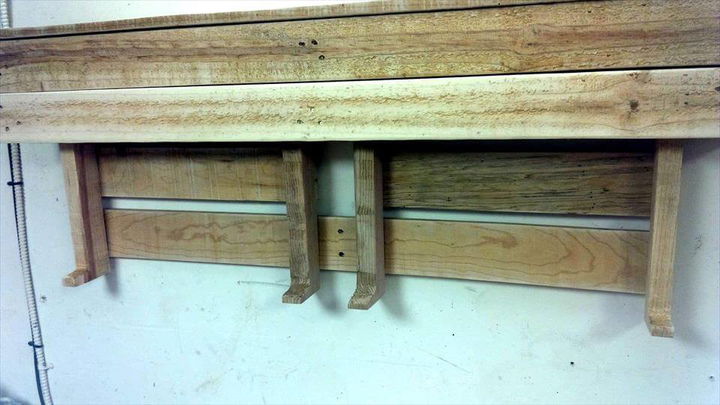 Wall installation of it can be done by using the latest hardware and also the picture anchors if needed! Well sand the surfaces of wood for precious glow on wood grains!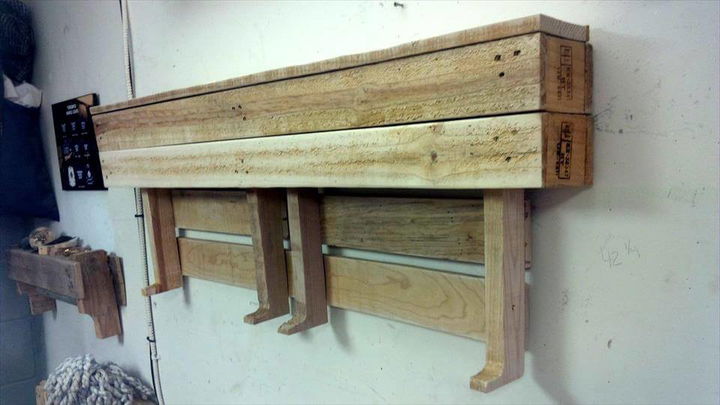 A dignified slim wooden shelf with fancy bottom that comes with some kind of wooden hooks raising the aesthetic value of shelf! Would really work great for a bathroom wall!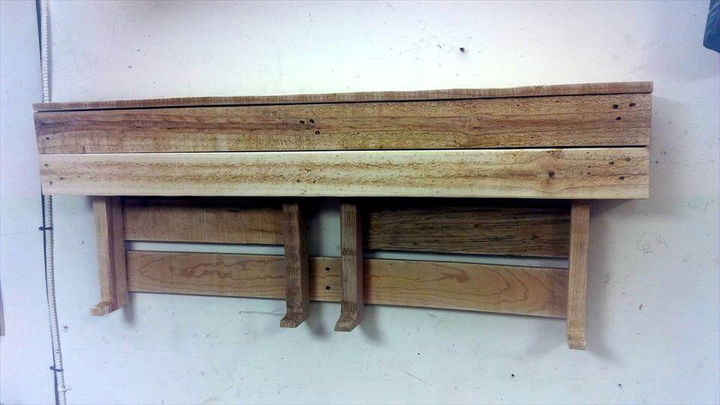 Shelf can serve as entryway organize also and you can add some hooks to lower panel of it for instant hanging solutions like to hang the keys, coats and other other items of this kind! You can display some mural frame over its top too!
Made by: Stevensville Pallet Project