Just be in touch to get all the pallet updates and latest projects! If you just love using the whole pallet boards for amazing functional purposes in home then this of DIY pallet coffee mug rack is sure to be much lovely for you! Less effort, less time but output is really brilliant! A custom resized and a little modified pallet board is what here that builds this entire pallet coffee cup holder!
Glowing and brighter wood tone of selected pallet board along with splinter free wooden surfaces, has been created through amazing sanding work and hang rubbing and finally the custom hardware metal hooks have been assorted on revived pallet board for a beautiful coffee mug organizer!
This is going to be a perfect gift for coffee lovers and also comes with black painted "COFFEE" letters that makes its purpose highlighted! You can prefer the hardware hooks of your choice can also build it in any size that fit best to your kitchen wall!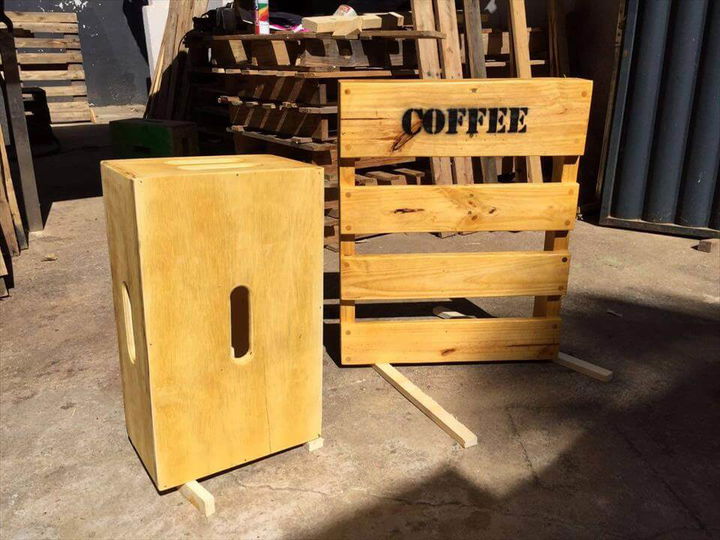 Trim down a size of pallets to size you want for your coffee mug rack, make it look brighter and brand new through hand rubbing and hand sanding!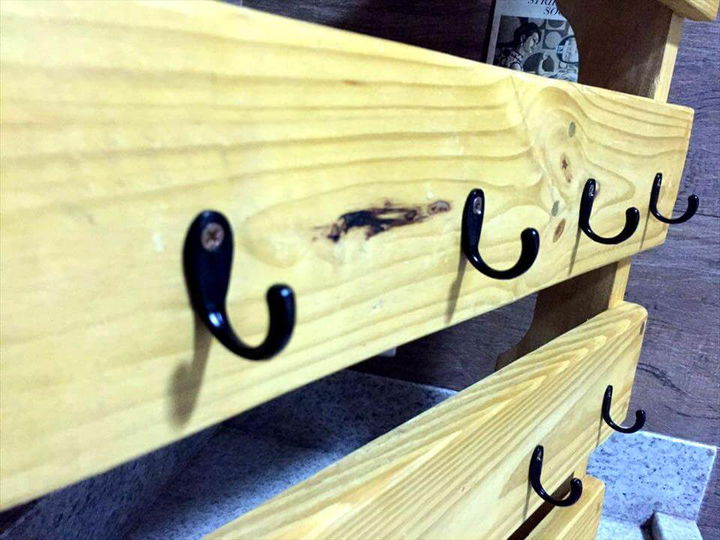 Screw in the metal hooks over the boards of that modified pallet boards and here you have got the right wooden pallet coffee mug rack for your kitchen wall!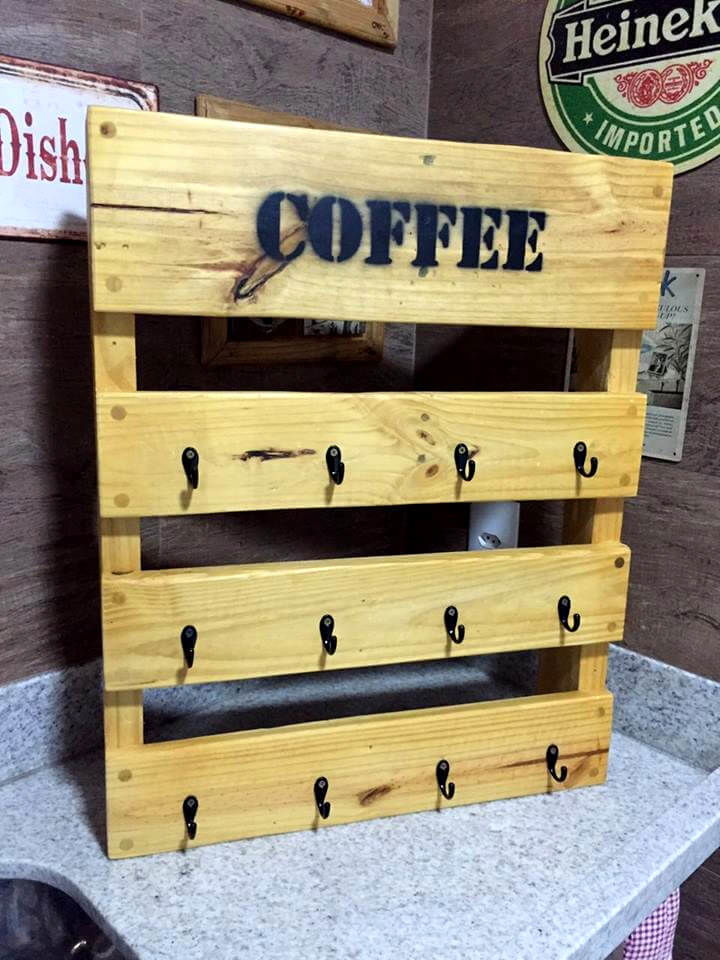 "COFFEE" letters have been spray painted on the top level which carries no hooks, each of remaining 3 boards is having 4 metal hooks!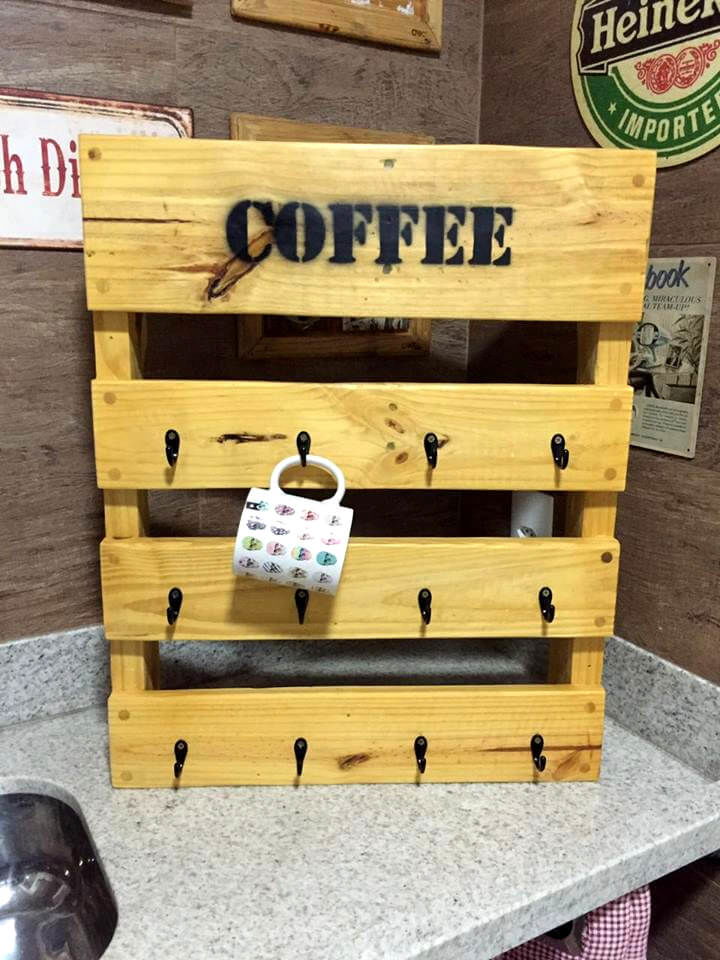 Grab the hardware for wall-installation of it and you can also use the picture anchors if it is not going to be weighty a lot! Latest hardware hanging systems would be recommended!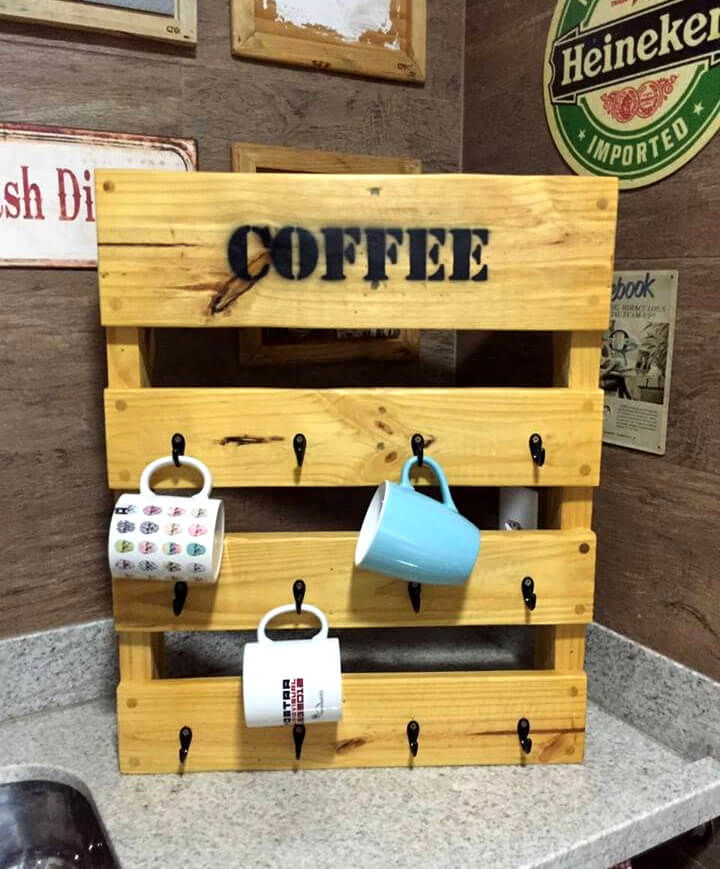 Hang up the coffee mugs over the hooks and start using this coffee mug rack on your favorite kitchen wall, can also be painted to match the custom theme of kitchen decors!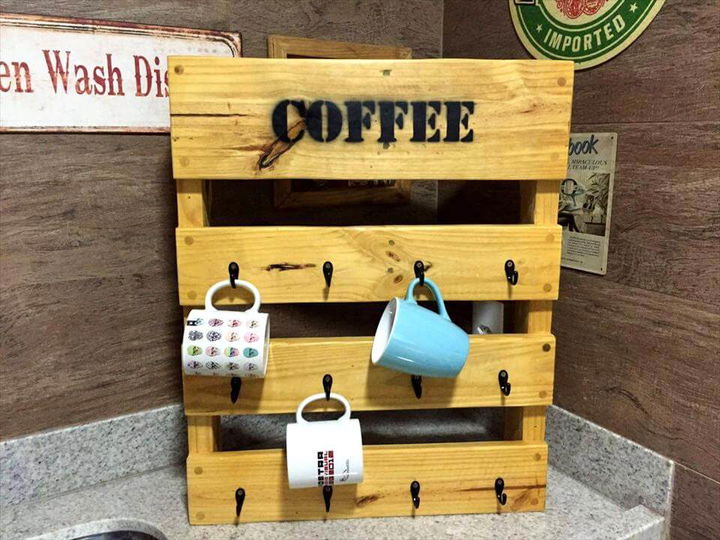 The design would also be easy to achieve if you are having some leftover wooden planks from disassembled pallet boards! Also build the nice coffee spice jar storage racks out of pallets!
Made by: Moveis de Pallet