While celebrating the Halloween, the Jack-O'-Lanterns are always to grab as the popular décor for the Halloween! This time a Jack-O'-Lantern has been made out of pallets and we are dying to share it with you! Have a look at this DIY Halloween pallet pumpkin, given scary expressions! Slats of pallets have been put together to build up tower like hollow wooden boxes!
The front sides of these boxes have been cut out for comical expressions using a carving router while a lantern effect has been given by putting a custom light inside the wooden box! In case of wood, it would be better to use the battery operated lights, LED lights or light bulbs instead of using candle or tea lights, only because of safety issues as hot fire flames can burn the wood easily! Create a bunch of such a pallet Halloween pumpkins to create a festive mood of your dwelling!
Rustic pallet pumpkins, given comical expression by cutting the wooden out from front! Hence have been turned awesome Halloween decors!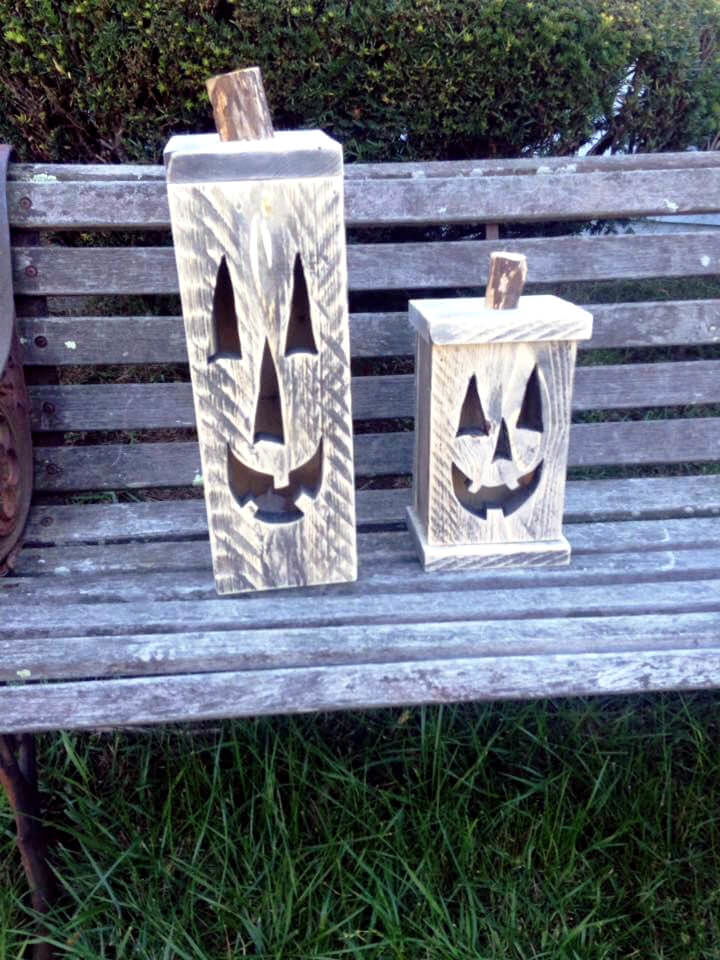 Little parts of old wood logs have been fixed to top side as pumpkin tales! Final step would be to create a custom avatar using paint!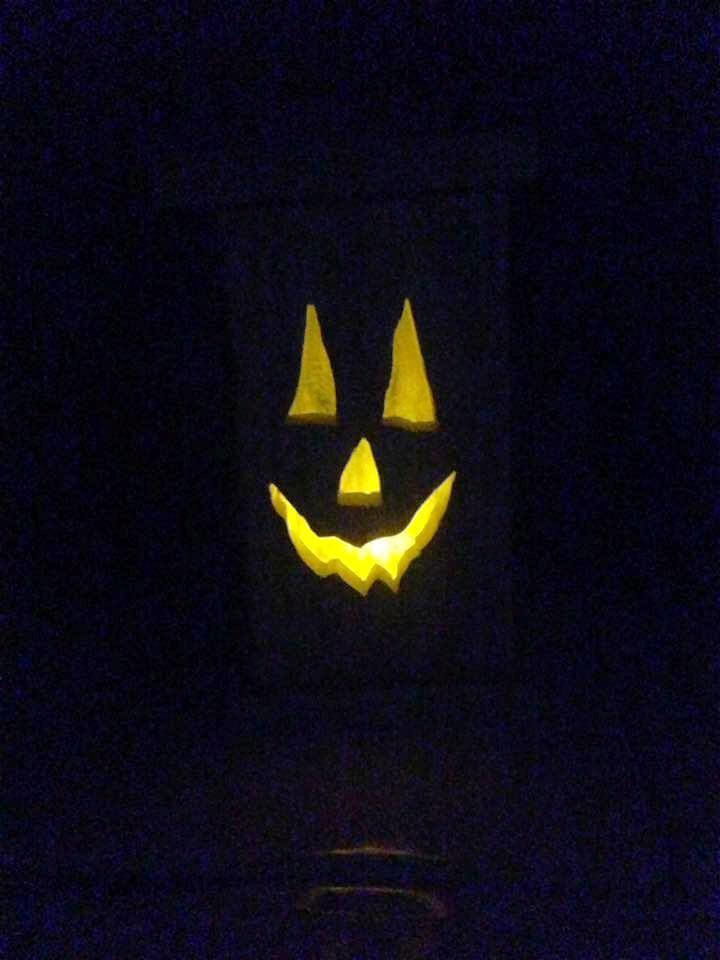 Put a custom light inside and create the scary monster smile at night! Really an amazing use of pallets in creating fab festival decors!
Made by: Mike Davis