This beautiful rustic pallet wall mirror idea has been brought to you by Stevensville Pallet Project! Here you can read all about how they have achieved it! Beautiful pallet projects for those who really like rustic decors!
"Recycled Pallet AND Recycled Mirror…now we're going super green!!!
The previous homeowners had a wall of mirrors…which obviously had to go during our bathroom renew. I decided to use the mirrors that didn't explode and turn them into gorgeous pallet mirrors.
This mirror, which is for sale ($15) is 16.5" square and has been stained using craft smart barn-wood stain. I still need to wax it, but it's looking great!
We have about 10 mirrors left, so if you'd like your own custom pallet mirror, let us know!
If you'd like this beauty, first to comment "Sold" below owns it for only $15!!!
As always, likes and shares are appreciated to help spread the word as to what we could build you!"

Prepare a wooden frame using 4 resized lengths of pallets and then install the background cover or sheet for the mirror to this pallet-made frame!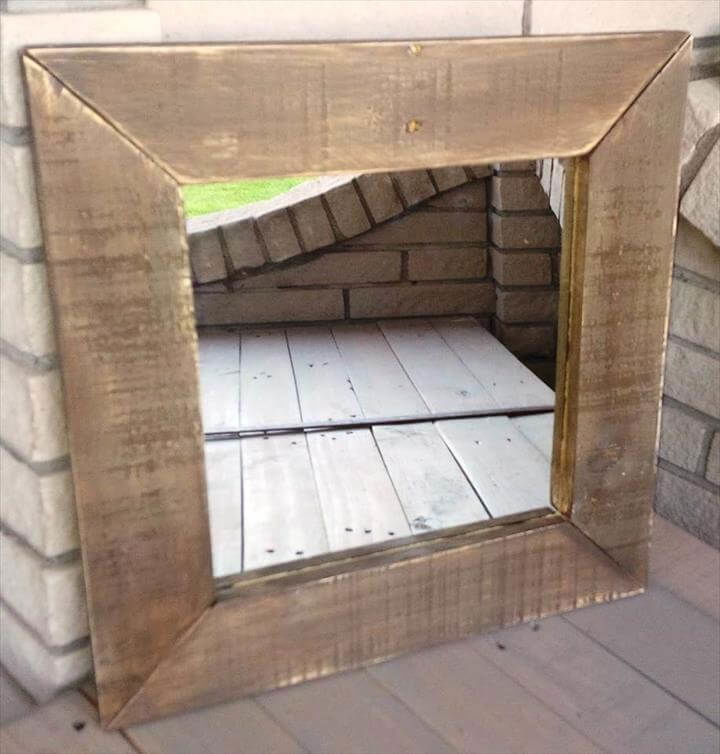 Finally you can fix the mirror in this frame, here mirror has also been reclaimed! Would stay like a rustic art piece on any interior wall area!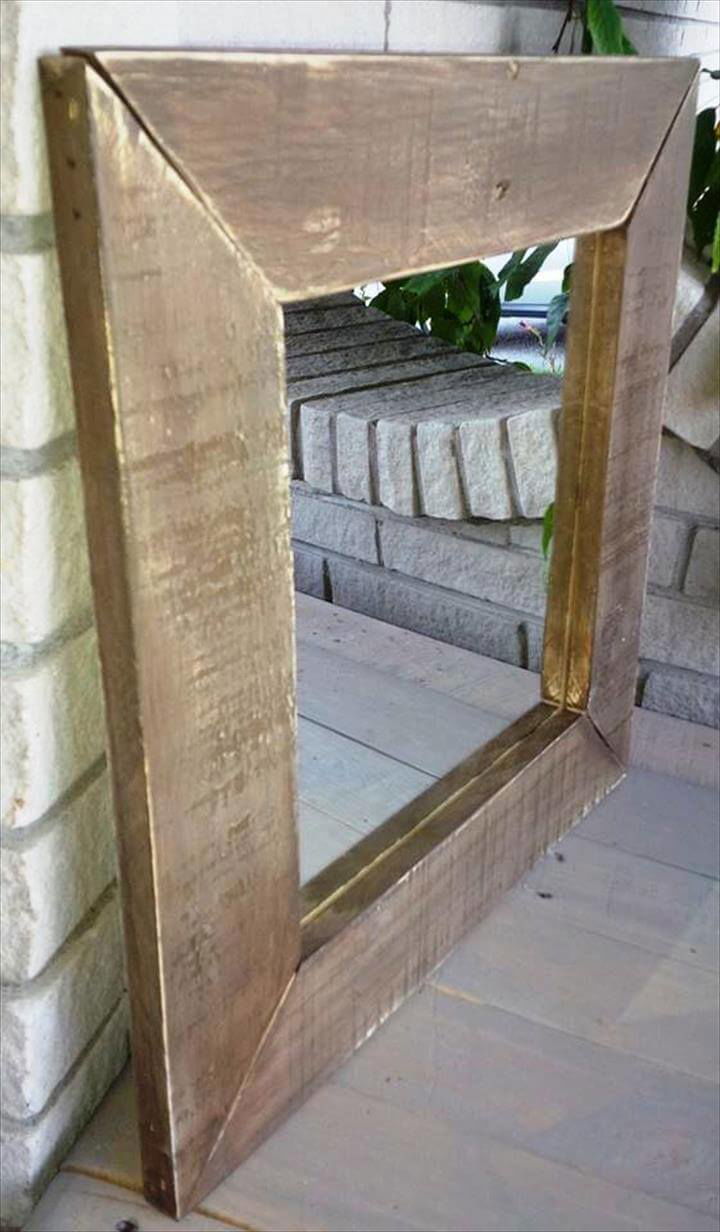 Rustic pallet mirror, can be hanged also on a bathroom wall for a precious antique touch!
Made by: Stevensville Pallet Project