If you want to have comfortable, stylish yet cost free seating plans for your outdoor areas be it for garden area, patio or the yard then pallets are the best possible choice for your to go for. This wonder wood is not only free found but really feasible to handle too so that you can easily craft what you you have been planning since long for your outdoor spaces. If you want to witness an example of an amazing seating set out of the pallets then you are on the right platform as we got this DIY pallet outdoor sofa and table set for you here to have a look at.
This luxury seating set comprises of a large size sectional sofa and a big coffee table in the center so that you can enjoy the seating in an accomplished manner. Just get the pallets into single or double face skid forms and get them stacked onto each other to get the comfy seats relaxing backs and the pallet coffee table too. The rustic brown finish and the cozy mattress add icing on the cake to make your seating experience more a fun thing.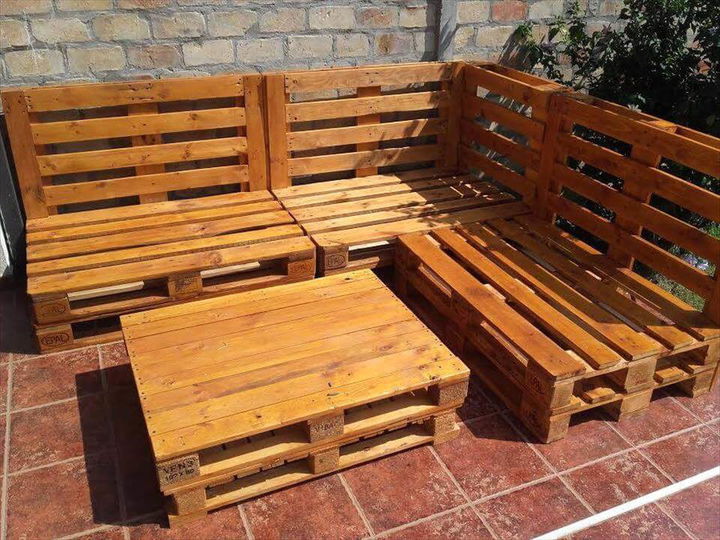 The outdoors are of no use without a comfortable and stylish seating set so grab some pallets and install this fun and functional seating set for your garden, patio or deck area.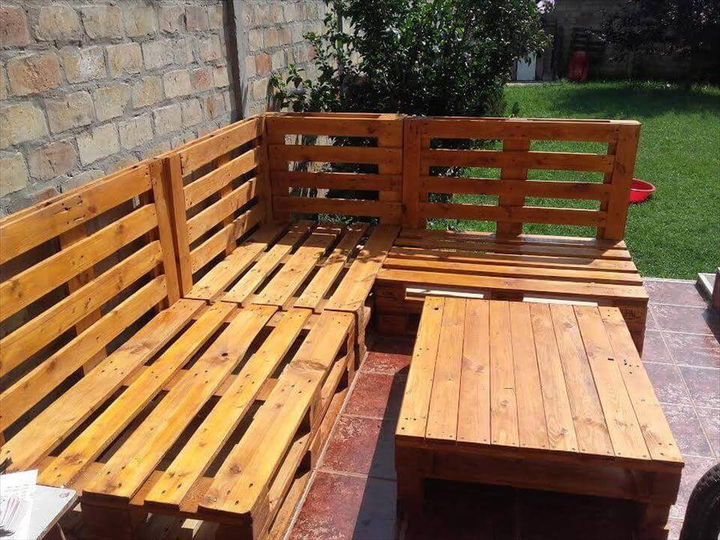 This seating set for outdoors boasts a large size sectional sofa and a coffee table in the center so that you not only have a relaxing seat but enjoy some eatables too and thus getting your fun doubled up.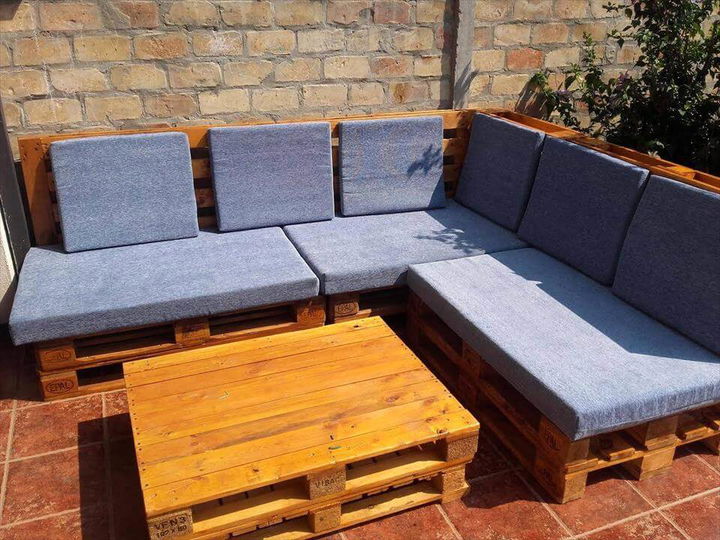 Both the sectional sofa and the coffee table of this seating set have been installed from the layering and stacking of the double face pallet skids on each other so it would a feasible project to do.

Both the items have been stained in the rustic brown stain making the set look really a gorgeous piece and the comfort have been increased more with the cushions and the mattress.
Made by: Aleksandar Rajkov