If you are a busy person and get always a much less time to care for your pets then time to assist yourself with pallets! Build the functional items with pallet wood that can lend you a big helping hand in pet-care issues! You can build amazing pet beds, bird pet cages, pet residences, and DIY dog house and also 40+ DIY Pallet Dog Bed Ideas – Don't know which I love more! Here we have brought this DIY pallet feeder or dog bowl stand which would make you feed your dogs or cats with perfection and without any major disturbance!
Plan the removed pallet lengths, which are always straight and beefy, to build a low table like shape but the creative twist here that you will have to make two big circular holes in the top for fittings of steel bowls there to the top! You can hire the wooden tools and apparatus to cut the wood out for perfect circles or rounds!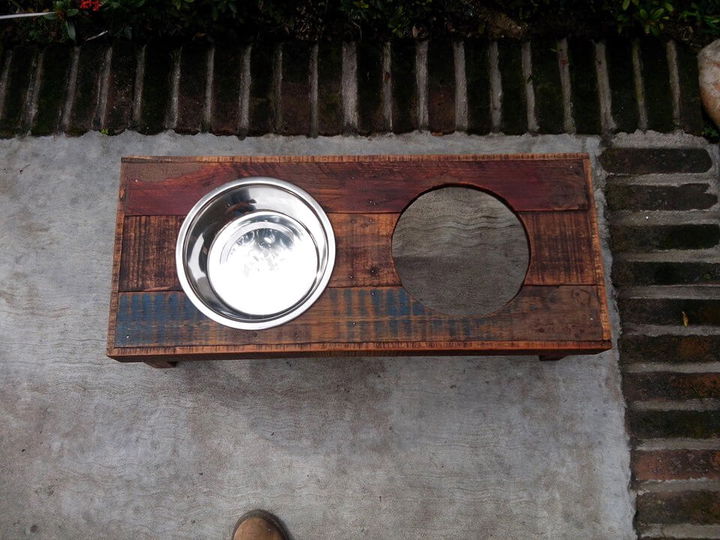 Build a low table like wooden stand using flat and straight pieces of pallets and make two round openings in the top having size equal to bottom of steel bowls which are to fit to them later!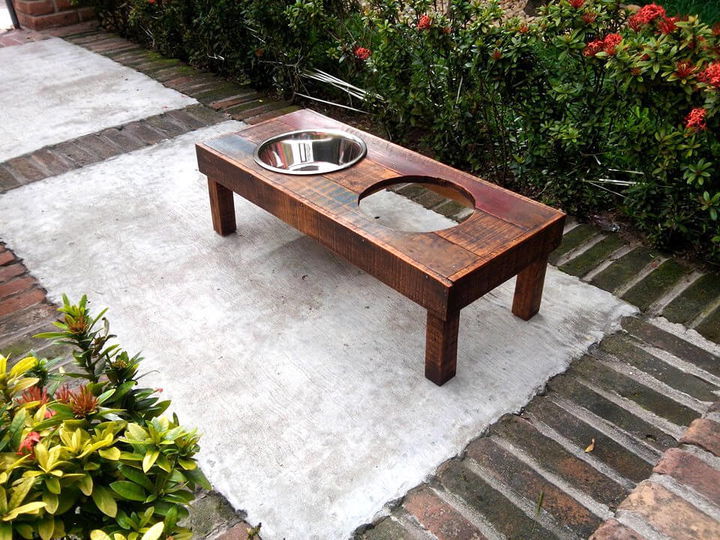 Make the steel bowls sit well in the bowls and a get a perfect dog feeder, can also be special for your cats but you will have to lower down its height level in case of cats!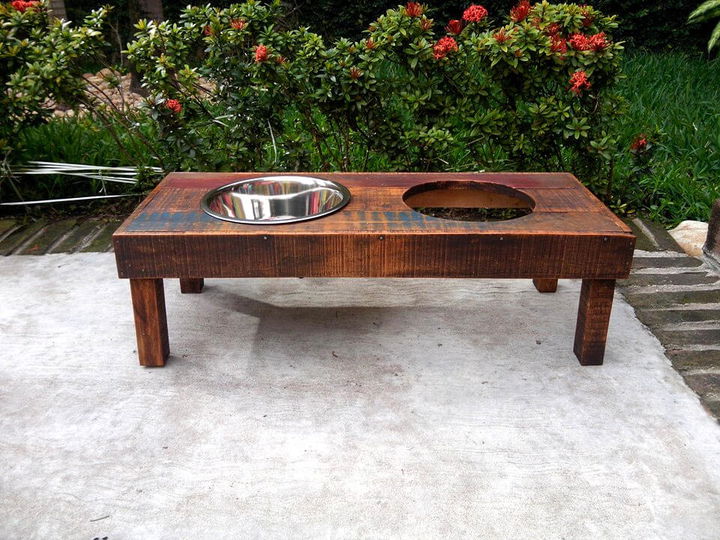 This is something really beautiful to build with pallets and has a pretty easy construction process! Some of pallet slats would be the whole supply to clone this brilliant dog feeder!
Made by: Julio Romero Martinez