Building stylish and custom coffee tables with pallets are always big fun and now becoming a more interesting phenomenon for DIYers to try out their creativity! So we recommend you this DIY pallet mini table design to duplicate if you are going to take a creative start! This is how you can restore pallets to serve your special purposes again! This mini wooden table would be more an ottoman than a coffee table and you can go for both options at the very time of need!
Grab a set of 10 to 12 pallet planks and clone this model in just a couple of minutes, then personalize it with paint and using custom symbols and letter signs to get the final look that will suit best your space! You would not find such a sturdy wooden table free from any other source so here is the best way to get the custom different tables for your home!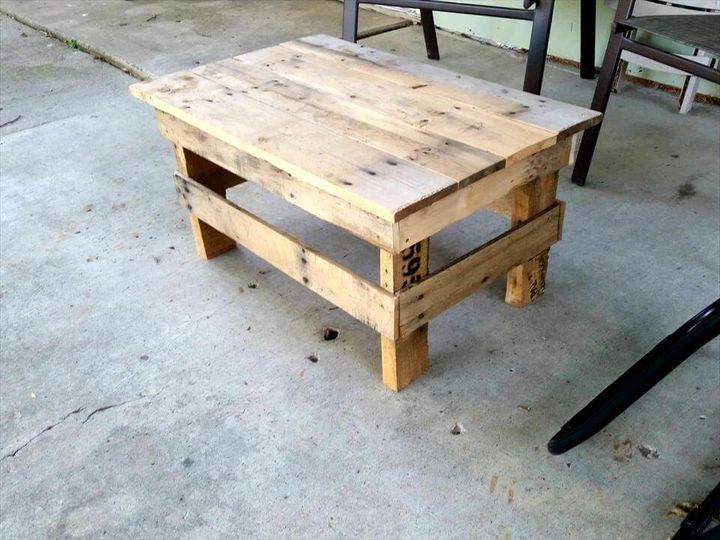 It is all visible that construction is all to do with pallet wood stripes which can easily be got by deconstructing some pallets! which can be brought to custom sizes to build this mini table!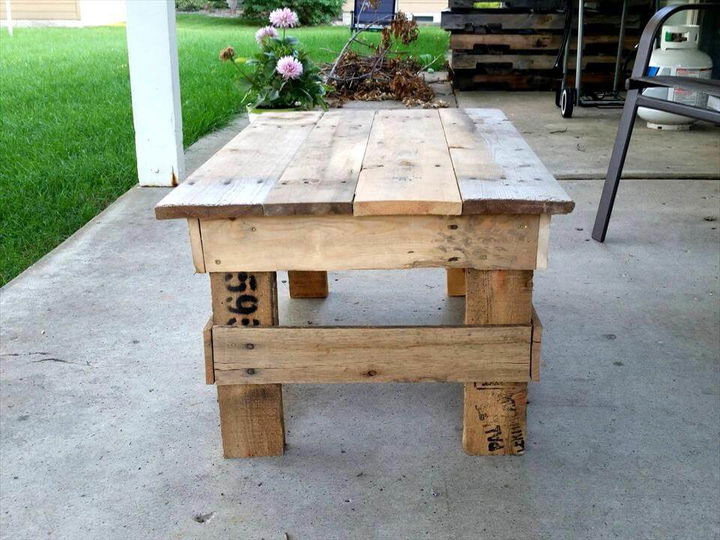 Can be added to any sitting space as the central coffee table, at the same time due to its mini dimensions, it would also make a graceful ottoman there!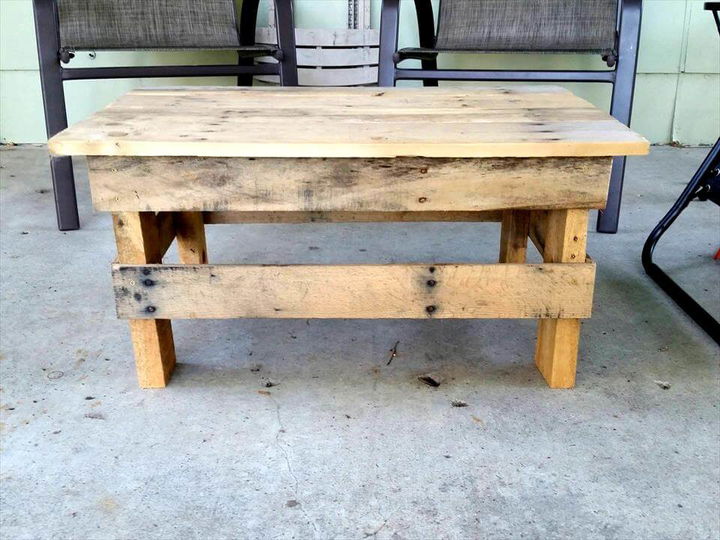 From legs to cross beam supports to tabletop, all have been made with single pallet lengths, fixed in place using nails! Screws can also be a good choice!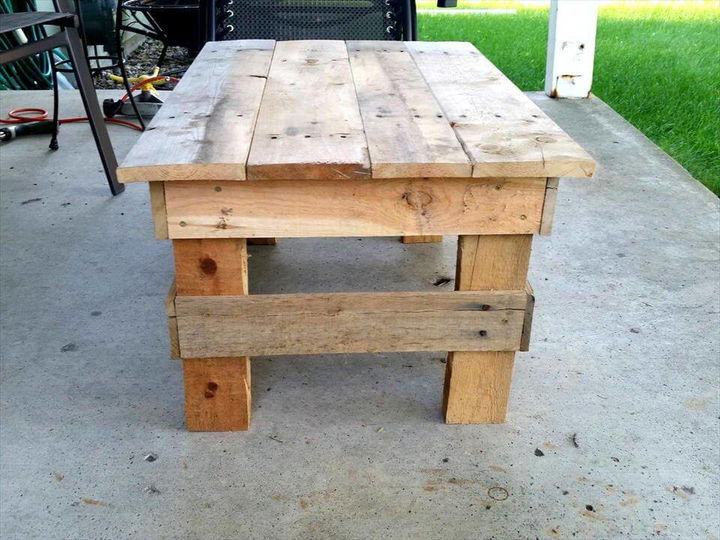 This mini table all looks stunning and enjoyable in its natural blank wooden tone, just for any other outstanding visual, you can just make it painted!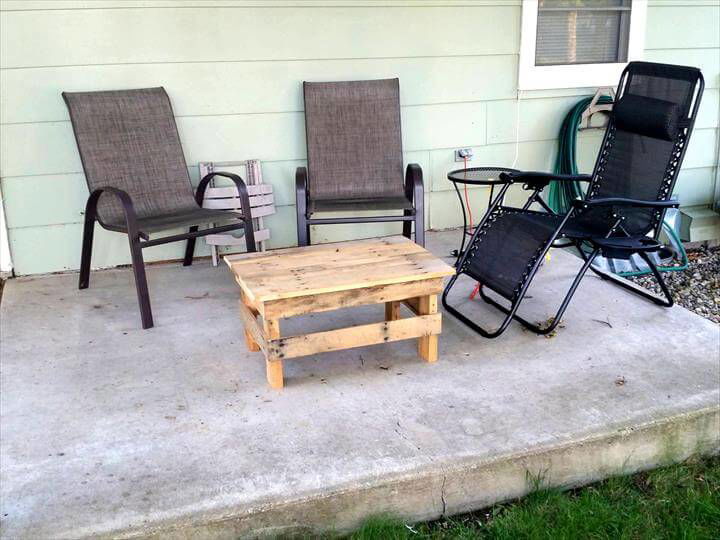 This is really a better way here to go handmade with those separated apart pieces of pallets for a graceful table output, can serve for too many purposes!
Submitted & Made by Brian Meyer