You can see some miniatures types of table in your home making the living environments a bit more comfortable, sometime they are also employed to play an accent table role, so can also be employed to spice up your living spaces! If you are big fan of DIY projects and just feel pleasure by building your own things then this DIY mini pallet table with lower shelf is going to be a fab inspiration for you! Here we have also listed some basic constructions steps making the construction easier to understand and copy!
Hire thicker pallet pieces to build the legs and base frame of the pallet table and cover the top up with straight pallet planks, go also with slatted alignments of resized pallet lengths to install the lower shelf! Paint colors may be of your own choice to finish this mini wooden table for any colorful visual! Here the lower shelf has been painted in green while overall visual of the table is black, the addition of wheels gives the final industrial touch along with all easier movements of table!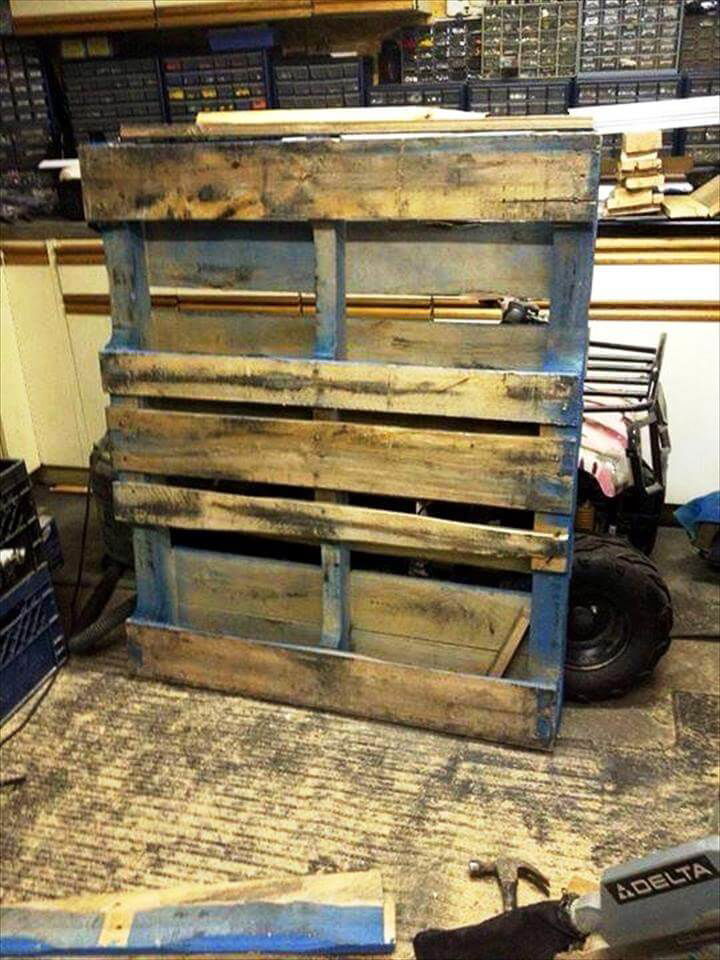 Dismantle a pallet board and plan the separated lengths for this mini table construction, really going to be easy even if you are not handy at wood tools!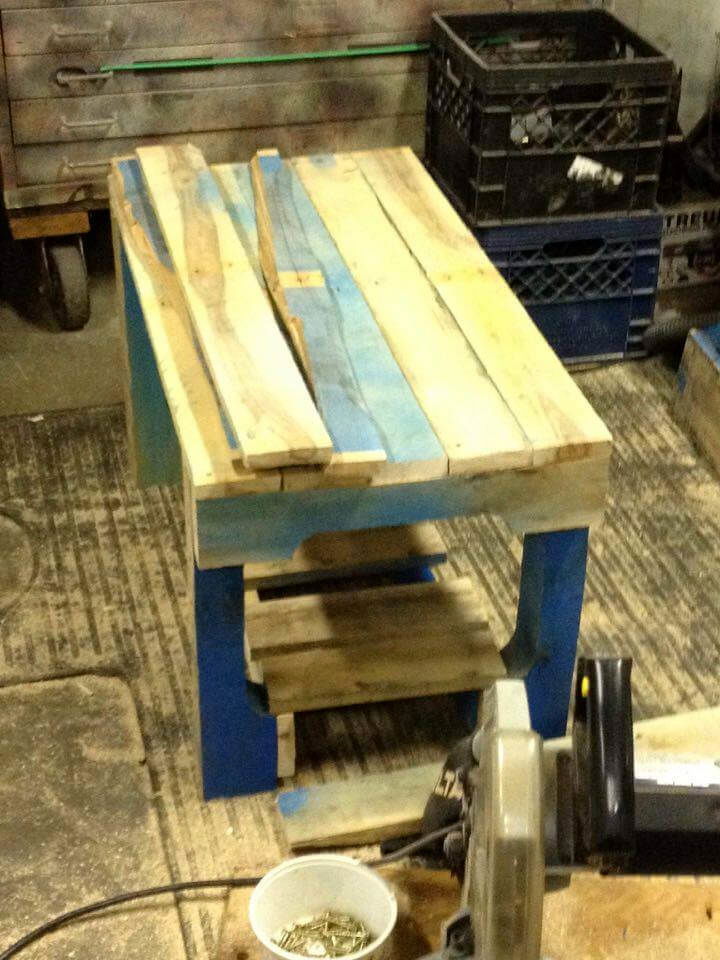 Frame of resized stringer boards to build the base of the mini table involving the legs and cross supports and just fill it up with separated pallet lengths!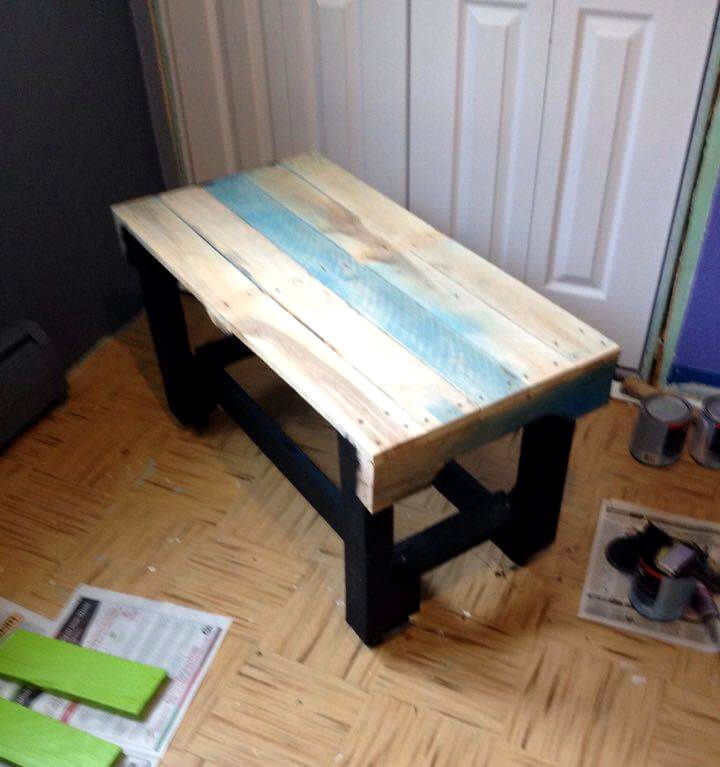 Here this mini table has been decided to be colorful and also storage-friendly so comes also with a lower shelf and black painted hue!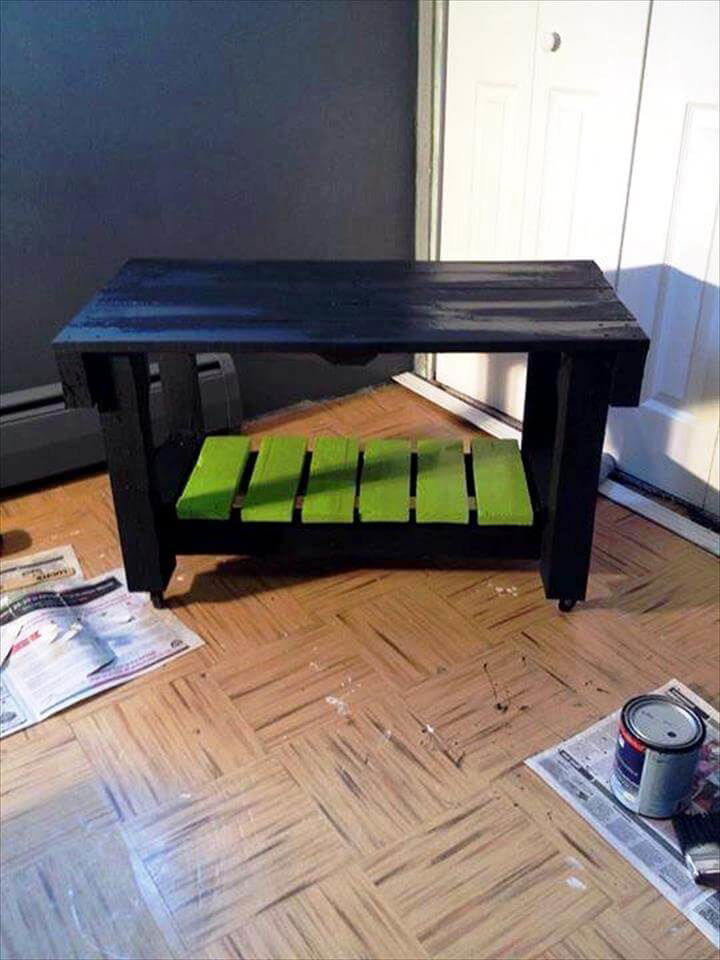 Here is the finally gained table out of pallets, done at zero-cost budget plan, can serve for too many different purposes in home for sure!
Made by: Bryan Barnard