Sitting around the outdoor fire-pit with a couple of friends all creates a party environment! So it becomes must to enjoy some refreshments too while feeling warm in winters by the fire-pit fire! For all outdoor and party lovers, the DIY offers this DIY wood pallet side table painted in perfect grey and is having all fine and lasting dimensions! It would be a perfect item of furniture there in-between the fire-pit chair to hold you conveniences and concerns! To bring an artistic vibe to it, the stylish tapered wooden legs have been selected that also makes it stand well!
Here you all need a short supply of wooden stripes from dismantled pallets which can easily be resized and packed for this brilliant side table output! By getting inspired of it, you can try your hands in making special living room end tables or side tables also! So get benefited by the free pallets if have any in your surrounding areas otherwise get them if you need stable wood pallet furniture for free!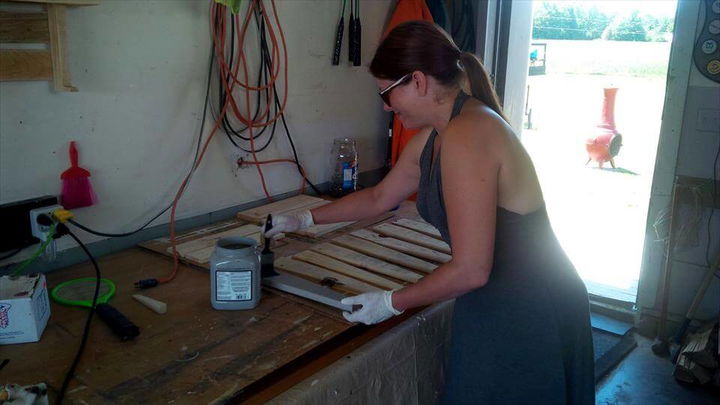 This project has been done by a brave women who just take great pleasure by making the things with her own hand! Here custom pallet slats with narrow bottoms, have been selected for building legs of side table so you can paint them in any color before fittings!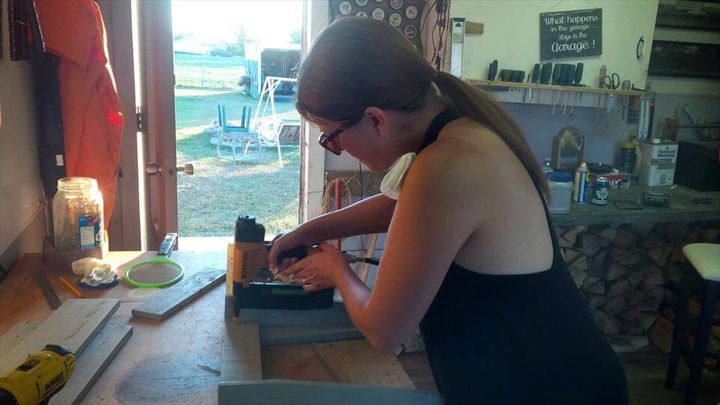 Here legs have been painted in grey to look absolutely fantastic at outdoor, women interested in DIY can use the power tools to complete the construction in no time!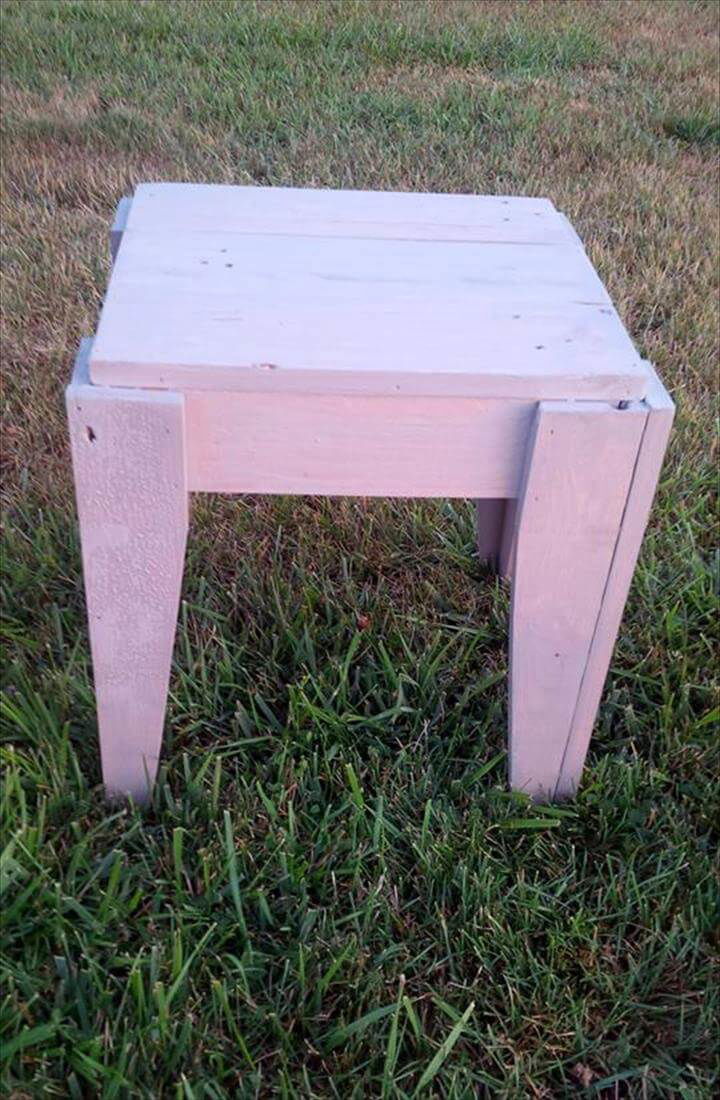 Here is the finally built wooden side table having tapered wooden legs, build all from top to bottom using separated lengths of pallets!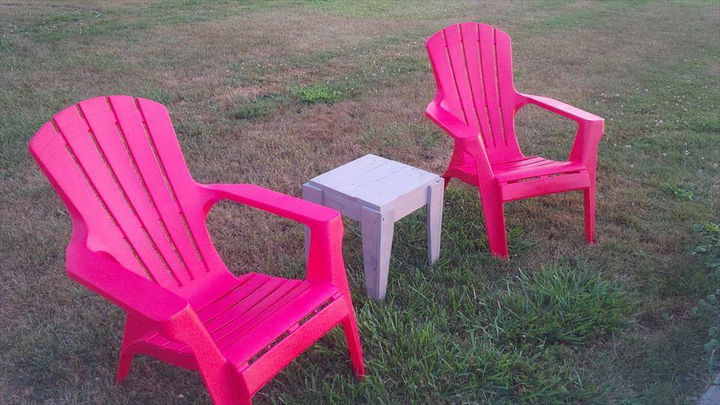 Put the side table just in-between the fire-pit chairs and let it hold the refreshments while going through a party time there with a couple of friends!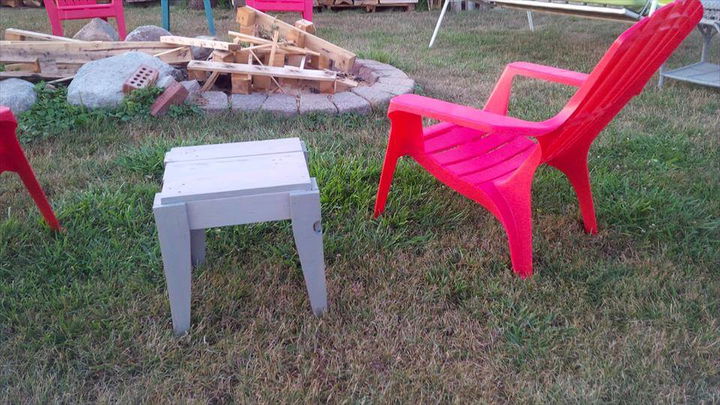 Moreover, you can also install the custom fire pit chairs and even the amazing fire-pits using pallets, just make a little visit of DIY pallet fire pit ideas on our site!
Made by: Stevensville Pallet Project Facebook