We really love it to share with you the amazing pallet recoveries! We have decided this time to share something special for the toddlers! Here it comes this DIY pallet and old wood toddler bed, a perfect gift for toddlers and all the loving parents can easily make it duplicated! Here a skid of pallets has been reconditioned and passed through some primary operation for a spectacular bright wooden tone, soft and smooth touch and also for splinter free surfaces!
Then lights have been installed to its backside and finally the reclaimed wooden planks with butterfly cutouts, have been put along its boundary sides for a beautiful toddler bed! Lights rays emit through the butterfly cutouts in the wood giving a fancy exposure of bed at night! Headboard also comes with a blue cover, jazzed up with painted butterflies! Here we gained something out of old woods of home that touches the child's fantasy, a sublime lighted toddler pallet bed!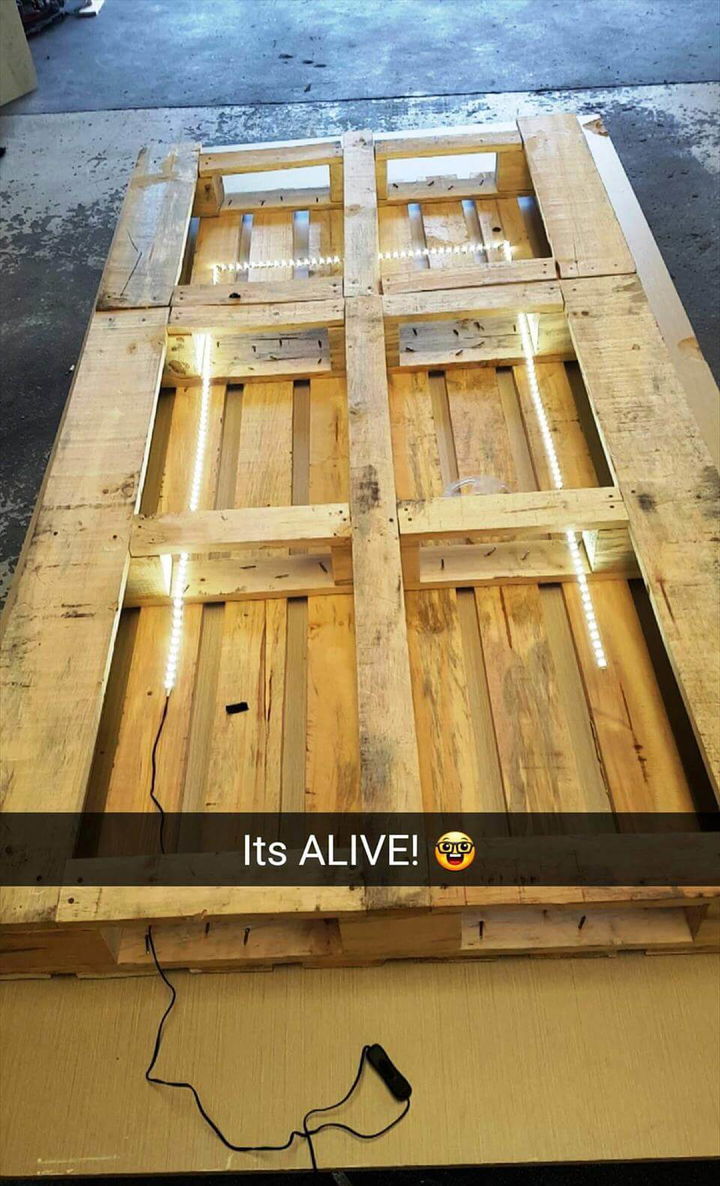 Here use 2 mini pallets to install the body of toddler bed or a large single pallet board would be enough to do so! After you done the frame simple install the lights to backside of it!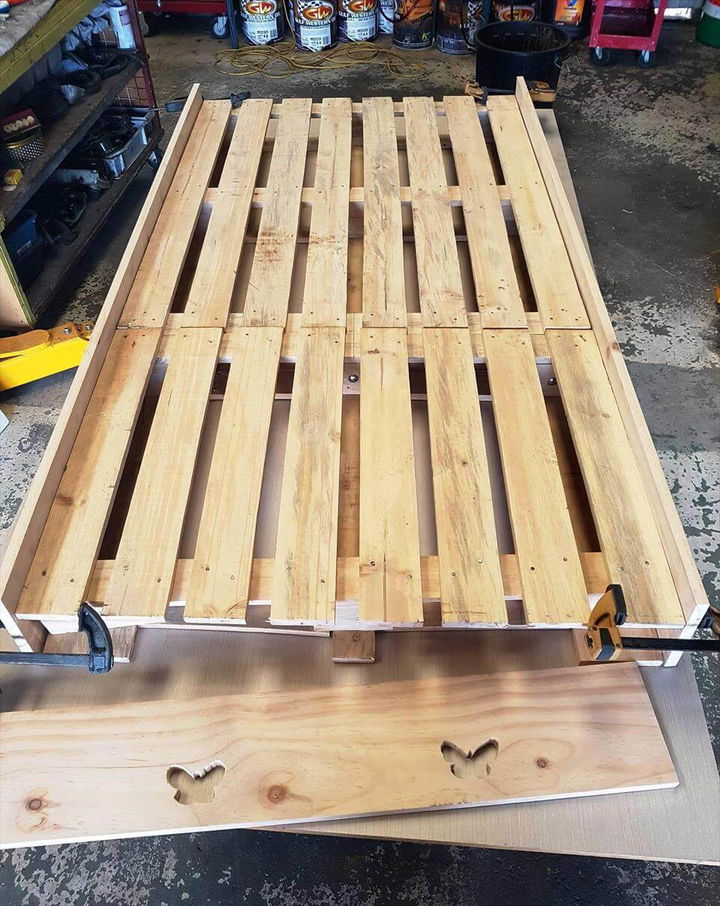 Now use the recycled wood planks to install accent borders around, use glue for the adhesive demands and you can use Kreg jig wood system to hold the glued parts in place tightly!
Complete the boundary in the same way as done above, here side planks have been spiced up with beautiful butterfly cutouts which can be made simply using a carving router!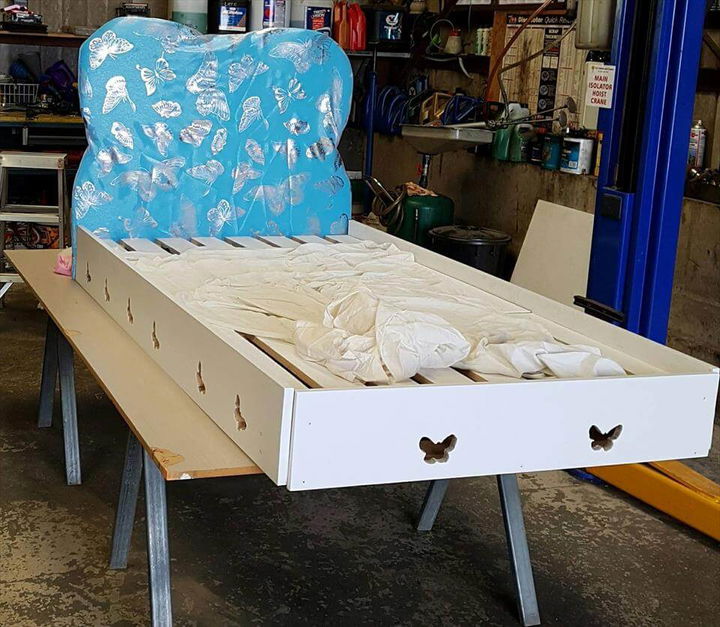 Install the accent headboard if you have selected any and finish the bed with paint for a vibrant colorful look, here it has been painted in white!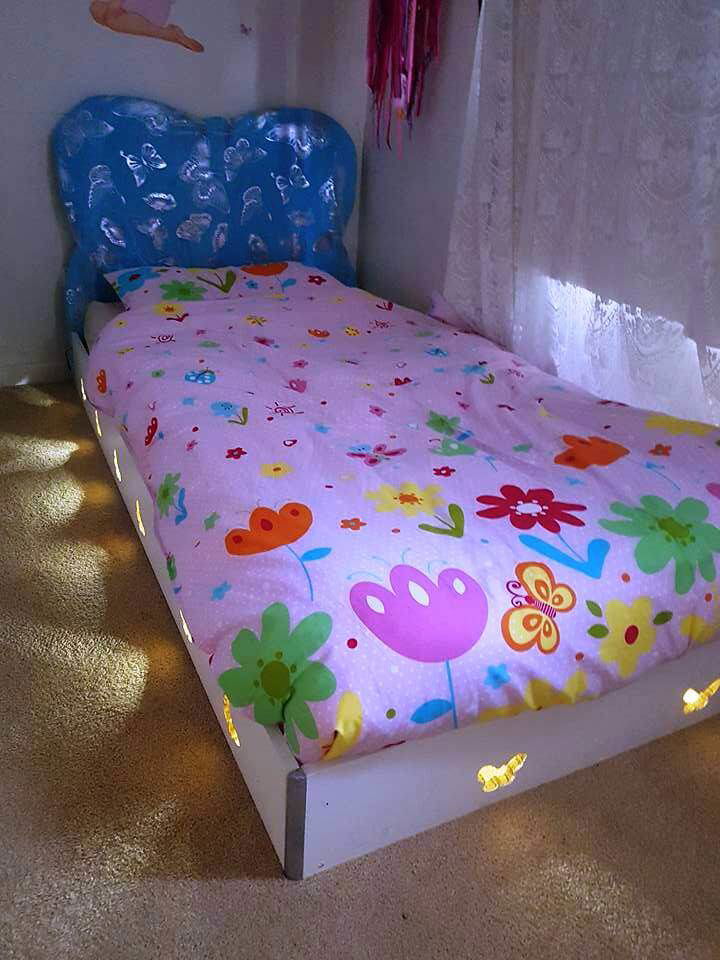 Now you simply make it soft and warm to sleep by putting a mattress over it and then can gift it your toddlers! Here corners has been covered smartly using spare wood!
Made by: Amanda AndSimon Decker