Really want to know that what kind of creative DIY projects you can do by using vintage beds? One can simply go smart with old vintage bed frames to get stunning seats and benches! This DIY vintage bed into pallet bench design is great sample here to get your inspired! Trim down the mattress portion of vintage bed by cutting the side rails, after you left with a size equal to bench-berth just stop shrinking the size!
Keep the headboard as it is for a stylish and tall backrest of the bench! Remove the legs from the footboard and just install them as front bench legs! Now the most amazing part of the construction, the installation of berth position! Pluck apart some healthy looking plank from a pallet board, resize them and put flat over the bench-berth frame! Bring comfort to bench by placing a cushion over the seat and enjoy part time outdoor sitting on this bench!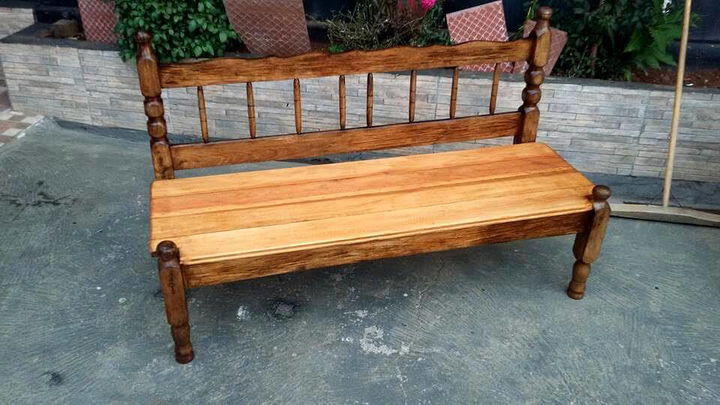 All you need is to scale down the mattress size of your old reclaimed vintage bench to a bench size! The one liner for the entire construction!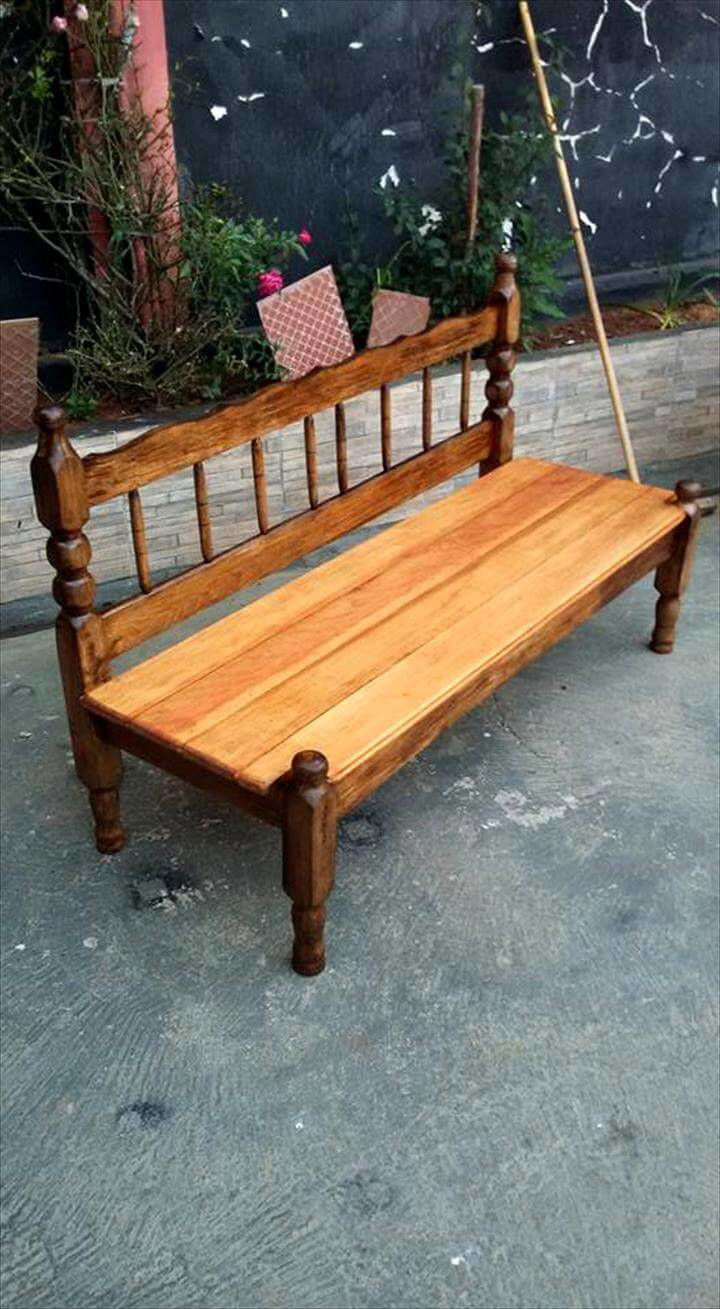 Shorten the size of bed rails this will bring the foot-board legs closer to headboard, finally you will get a stylish bench frame out of it!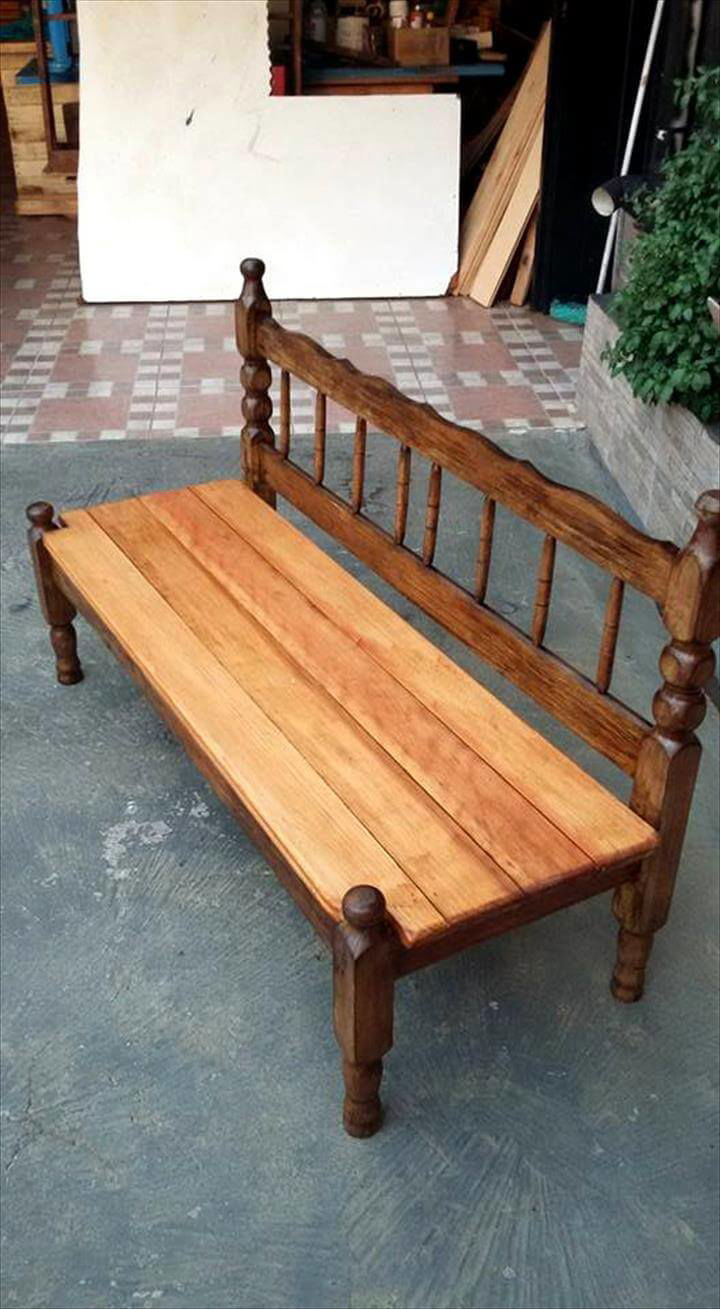 Final step would be to patch up the berth frame you have gained after shrinking the bedside, with pallet wood slats! Go for a custom wood finish and enjoy a lovely patio bench!
Made by: Anderson Carvalho