It is necessary to keep an eye on every single part of home while intending to make your home look special, cozy and sophisticated! We should target first the most visited spaces of home for renovations and improvements as they are always to make the very first expressions of home to onlookers! The hallway and entryway always get your first preference while planning the home improvement projects!
For bigger statements of hallway decors, we are having here this DIY fun colored pallet hallway table which is having total cost price equal to zero! By giving some time to pallets will be total cost of this table! Single pallet slats have again been put together to compose this stylish hallway table! For an outstanding visual, the base of it has been painted in white while top of it has been painted in multiple fun colors like blue, red, green and white! The lower shelf here is a bonus here to store your extra stuff!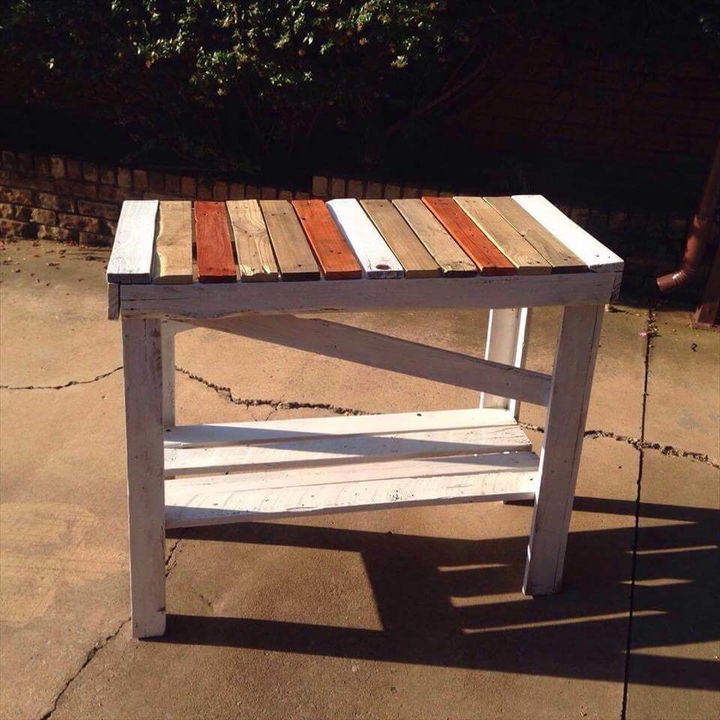 Rustic lengths of pallets have beautifully been integrated again to build this console table model! Top has been done by putting flat slats having different tones and paint colors!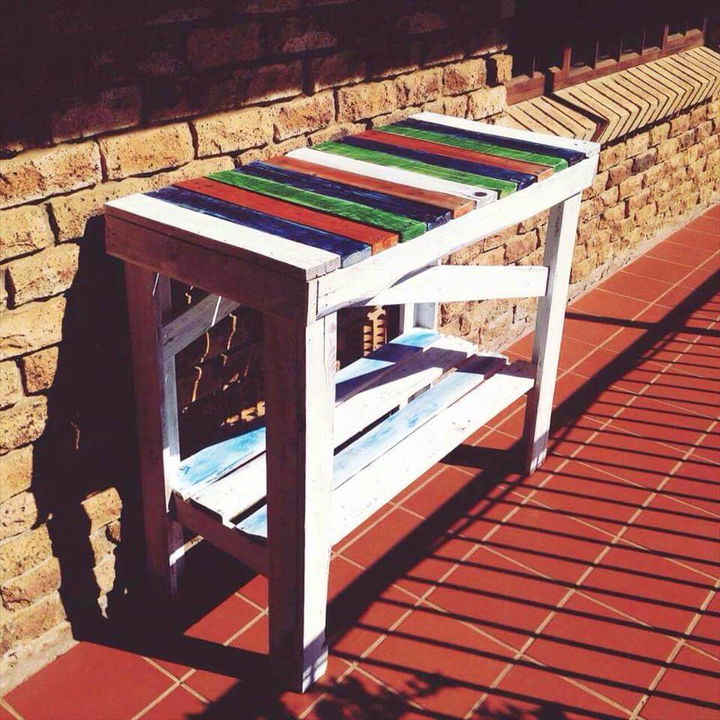 2 planks have been used to build each angled legs of the table, the inside corners of legs comes with additional supports to hold the lower shelving level over them!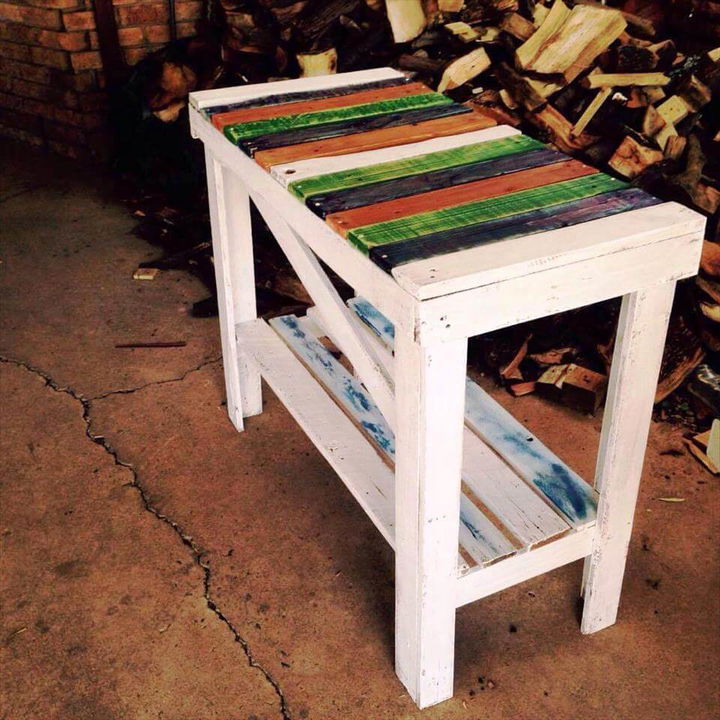 Extra wooden slats have been installed as side brace that supports the entire table more for a longer functional lifetime! You can vary the paint colors for more color fun!
Made by: Marc A Cramp