It is really a big fun to compose artful and functional wooden objects using single lengths of pallets! Here the same custom slats of pallets have been put together for this DIY pallet dog bed which is cool inspirations for beginners and also for pet lovers! There is nothing major to do here, the construction whole lies on flat filling of pallet slats! Floor up 2 pallet slats as wooden rail and start putting slats of pallets flat over them in cross arrangements, the finally filled wooden rail would be your dog bed which can be customized in number of ways!
Here an additional raised back has been provided to dog bed as a headboard which can also be used as a dog's name plate! Raised boundary has been put around the bed using extra slats of pallets as this raised boundary will also hold the cushion well in place! Simply, scale up and down the dimensions of this bed for large and small dog breeds respectively!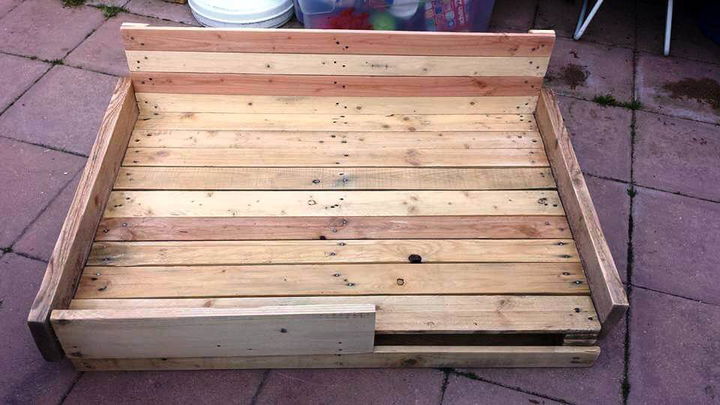 Beautiful wooden pet bed, purely handcrafted and is just worthy item for pet lovers! Single planks of pallets will come in handy to build this precious dog bed for free!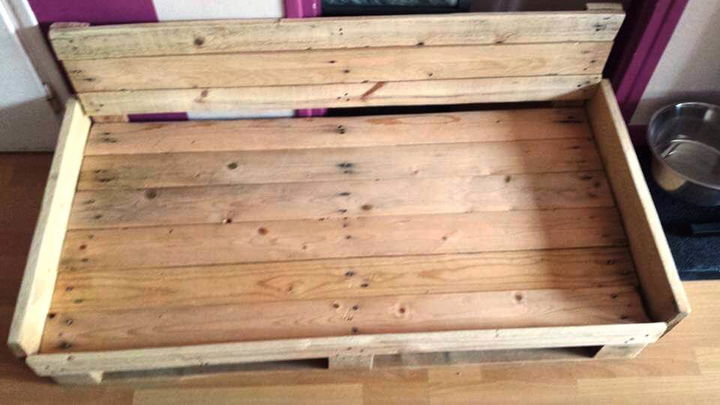 You can raise the pallet-made pet beds on additional uncut pallet boards if you need to given them a little extra height!!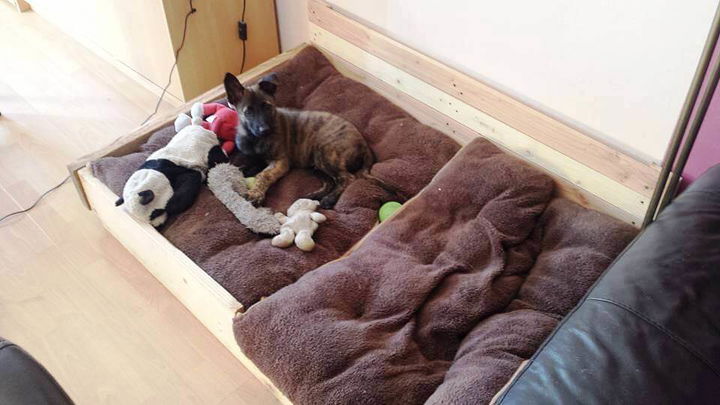 Finally you can sort out the old cushions or mattress pieces to comfy up these pet beds!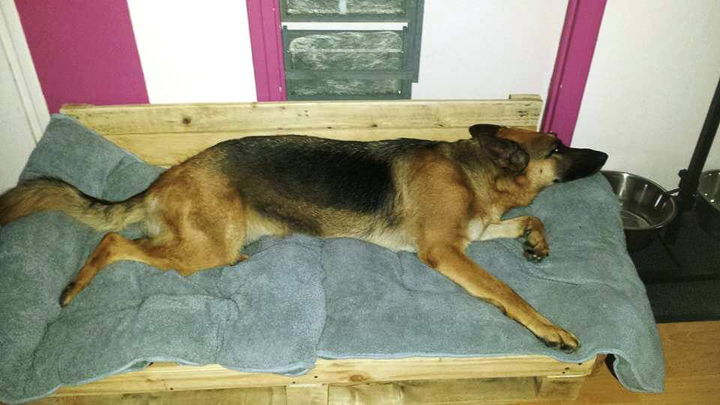 Here is how you dog will enjoy it, you can do a lot of different things to personalize the final appearance and look of pallet pet beds, in this case of pallet dog bed, one can just paint the dog paw symbols and can also write custom letters over!
Made by: Manon DG