For better management of pet care issues, you can also target free and retired pallet skids as they can be rebuilt into the fantastic dog house, pet feeders and also into custom pet beds, all you need to take extra care of your pets! Dog lovers can clone this DIY pallet dog bowl stand or dog feeder, done single pallet lengths, resized, sanded well and finally packed in decided dimensions! This precious dog feeder with enriched wooden tone comes with 2 steel bowls that sit beautifully in the holes or cavities built in the pallet-made stand!
A little raised back bring a style to this dog feeder and hinder the dogs a little to spoil the food! It has been done here in a box-like shape the lid of which contains the steel bowls, so the user can target the lower box to store the dog food! Finish this dog feeder with custom stain coats and for weather protection and also with some paint colors to fancy up the overall appearance of this wooden dog feeder!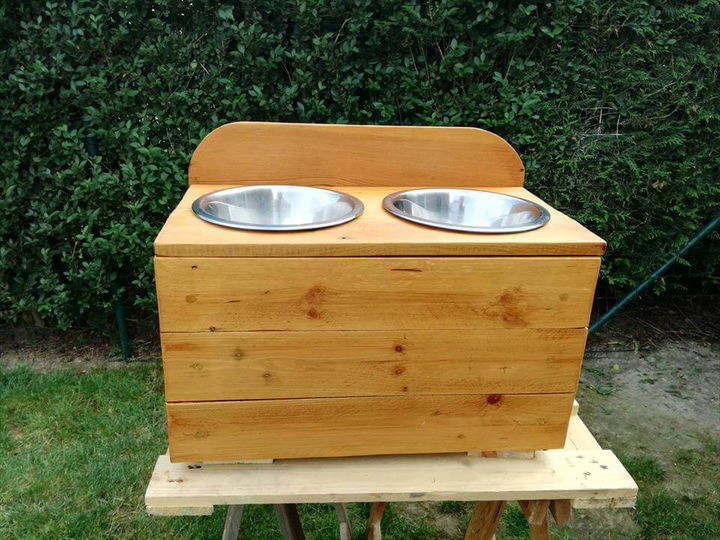 Pallet dog feeder build in a mini wooden chest style, allow the dog owner also to store the dog food inside!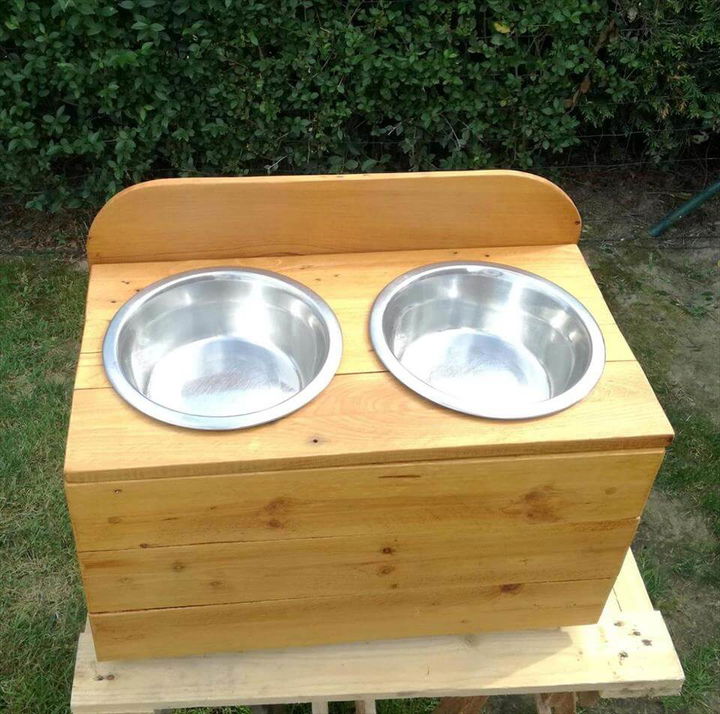 The raised back with round corners creates an artistic look of entire dog feeder, can also be overwritten with dog name letters!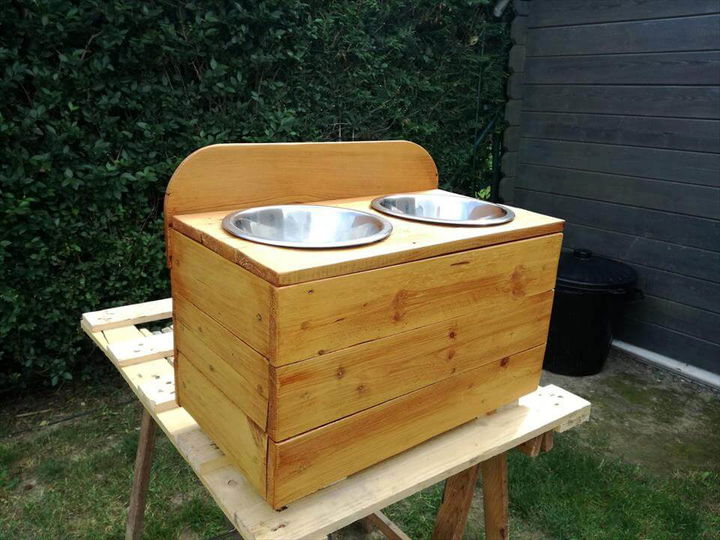 Composition of this dog bowl stand has been done using well gritted and well sanded separated planks of pallets, this results into charmingly brighter tone of wooden surfaces!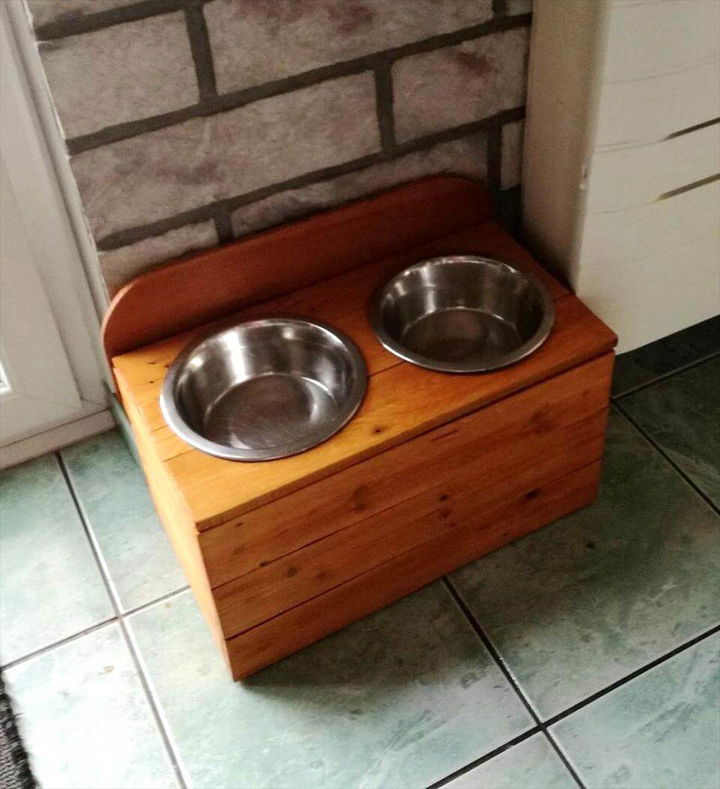 Apply the weather-protective coats or finish to it and ensure a longer life of this dog bowl stand!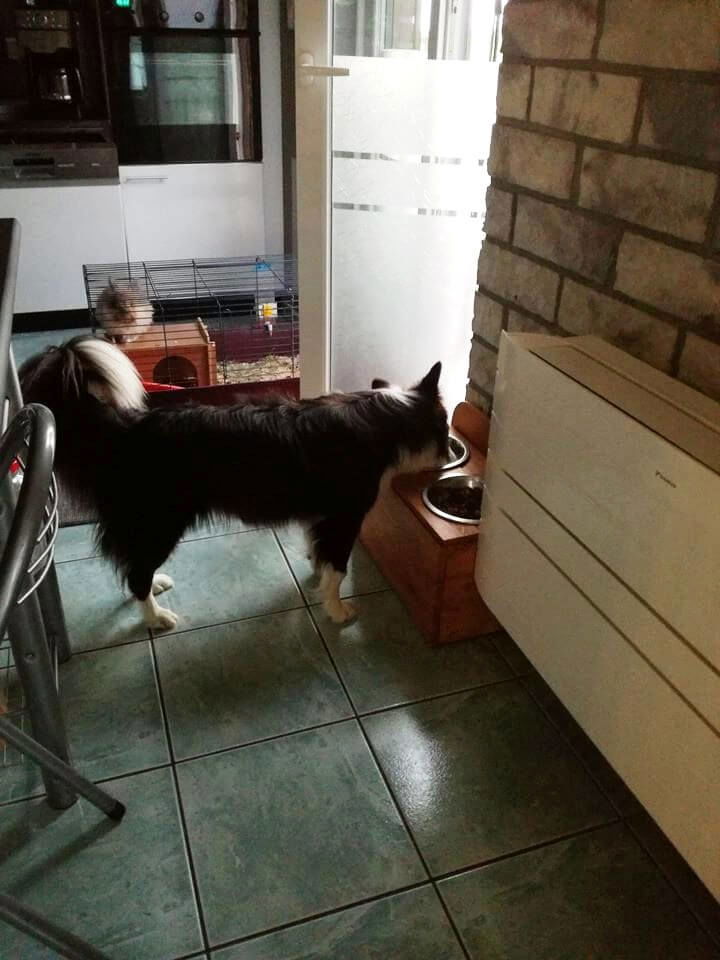 At the end, you can simply gift it to your pet friend, the dog, you can also use it to feed your cats if have any!
Made by: Gobert Thierry