Natural outdoors are always best to organize the parties in summers while intending to chill out with a gathering of friends! So people tend to build the outdoor bars, enjoyable decks, garden party lounges and also exciting pergolas and gazebos! We are having this DIY pallet sectional sofa which is damn good to organize any of patio or outdoor sitting place, due to having an L-shape layout, it would be highly recommended to use as a sectional sofa! Rustic pallets after creative modifications have been piled up to gain dry arrangements for the sectional sofa frame as you can see!
Finally, using extra wood backrest positions have been installed and front of the sofa has been made solid! After getting the super stable and solid wooden frame, the cushions have been added which can also be reclaimed from home! This gorgeous corner sofa would be all amazing to decide for formal outdoor sitting, for occasional party gatherings and also for longer conversations with friends!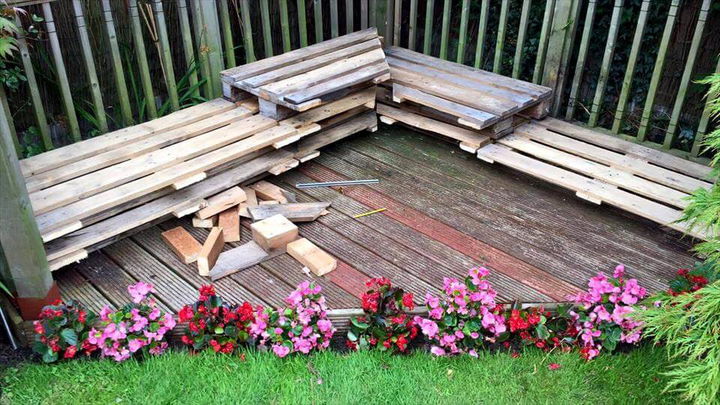 Pile up the rustic pallets you are having in stock and build the primary wooden frame for L-shape sofa! Give the sharp angled cuts to pallet boards which are to join in the corner!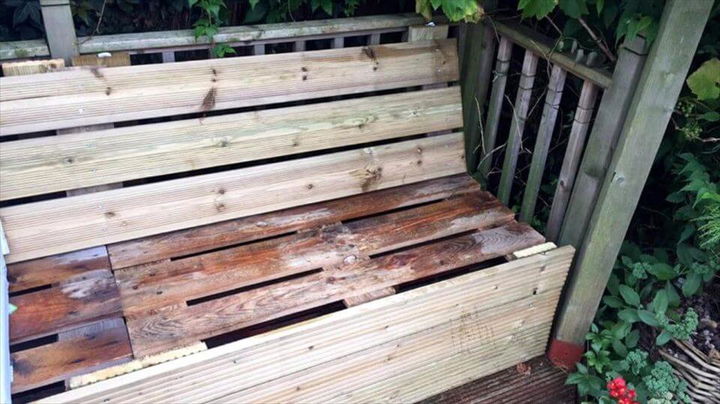 Remove the excess of edges and add extra wood to cover the front openings in frame and also to install the backrest positions!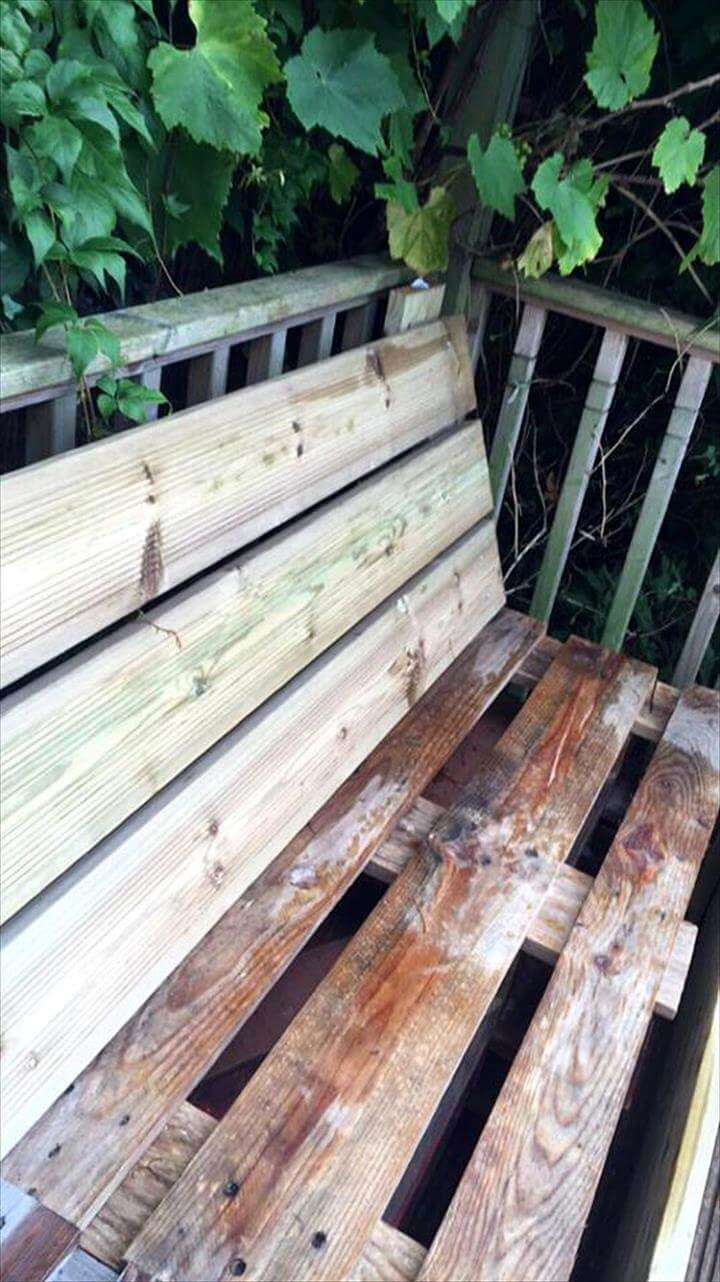 Here is the final rustic yet stable wooden frame for the pallet sectional sofa! Here wooden slats used to make the frame solid, come with textured straight lines!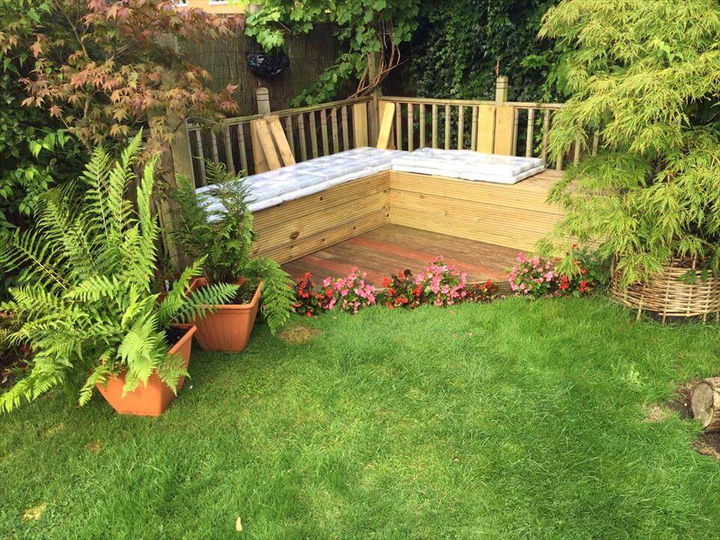 This amazing DIY pallet sofa project has been done to gain a party lounge along the L-shape garden fence wall as you can see in the given preview!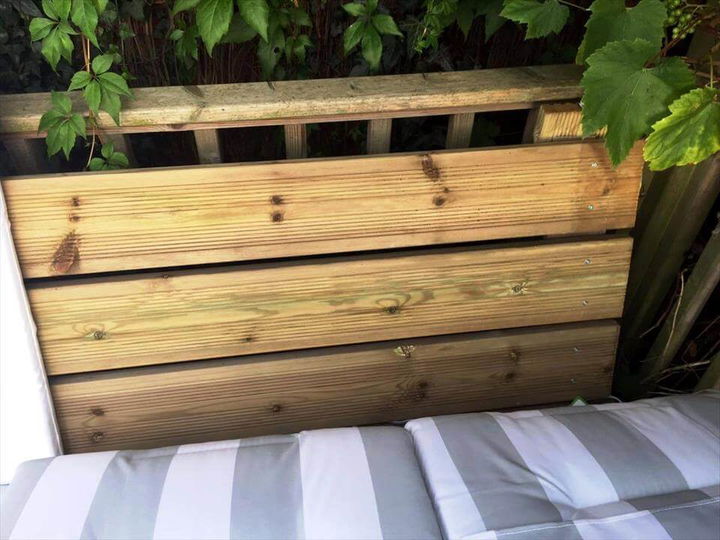 Backrest positions have been built separately using slats of pallets and nails have been added for overall assembly of backrest panels!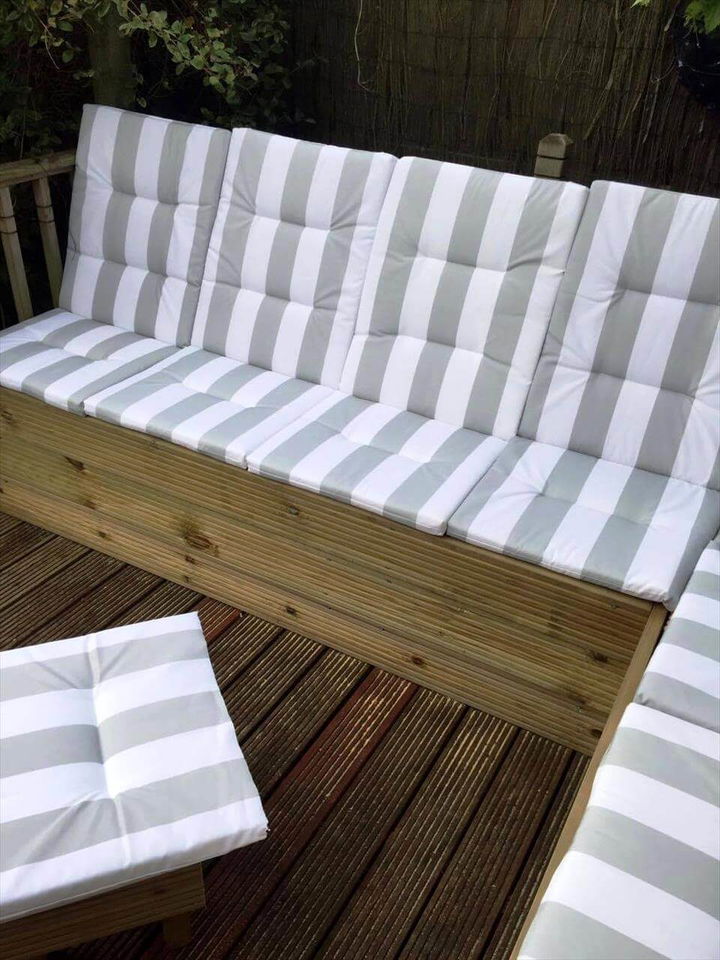 Finally this robust wooden sofa has been cushioned to make the sitting members feel soft and here the cushion cover comes with amazing white and grey lines that cause bigger impacts to aesthetic appearance of the sofa!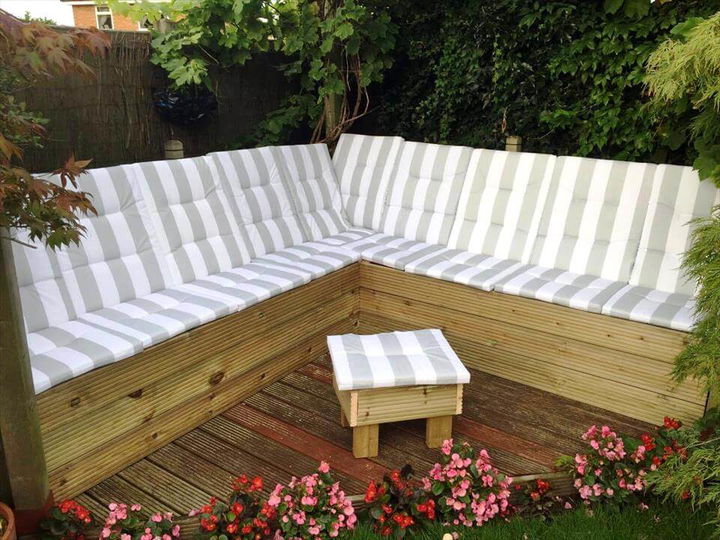 Using remaining supply of wood, a little ottoman has also been built which has also been cushioned in the same way, can also be used as a coffee table at the very time of need!
Made by: Elliot Leech