Outdoor improvements are always great and they are just like as we are giving life again to dead spaces of your outdoor! For people having a loving heart for their home, it is really embarrassing to have an outdoor good for nothing! If you have taken as an aim to develop those dull and boring outdoor sections then there are two different ways! One way is to hire the highly skilful professionals and may get very expensive too and 2nd is to become a professional by yourself!
Believe us, you can do amazing construction works just like the professional ones with pallet while renovating a deck, remodeling a patio or making your garden look a fanciful! If you are willing to turn a boring piece of land into a small heaven then this DIY pallet deck project is what you are waiting for! Get the amazing wooden floor by installing the whole pallets to soft garden soil to do so, and get a raised platform to create a sitting and gossip friendly deck space!
Matters of child recreation and entertainment can also be handled awesomely using pallets and one example is the stylishly made swing setup here! This landscaping pallet project is also much friendly to your hardly earned money and will charge you a very little equal to nothing!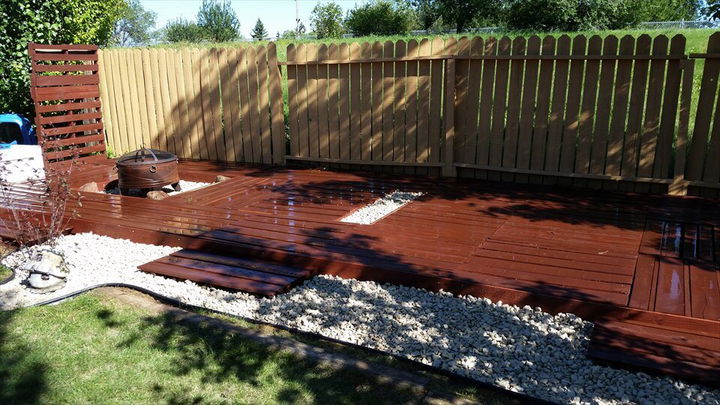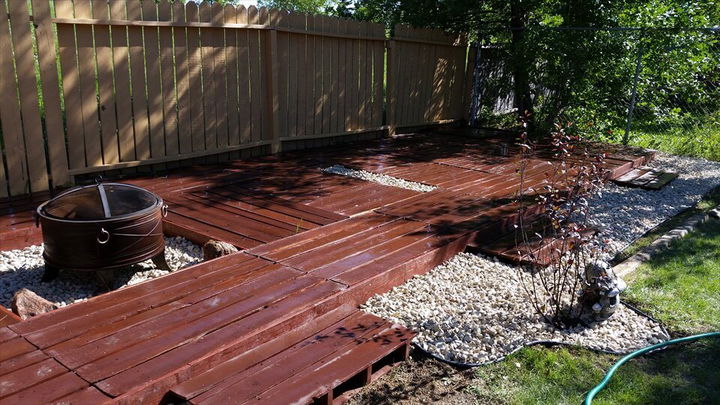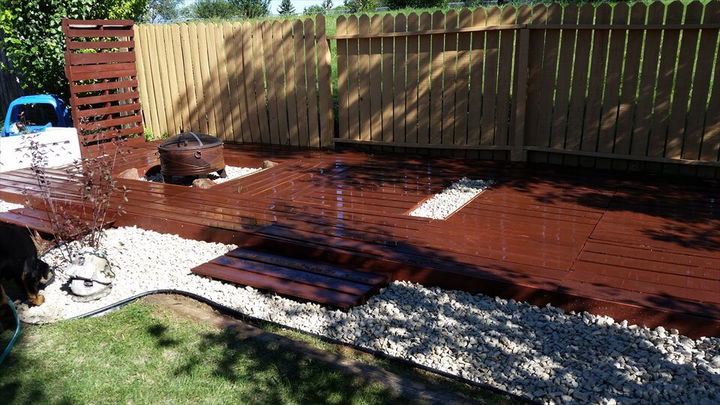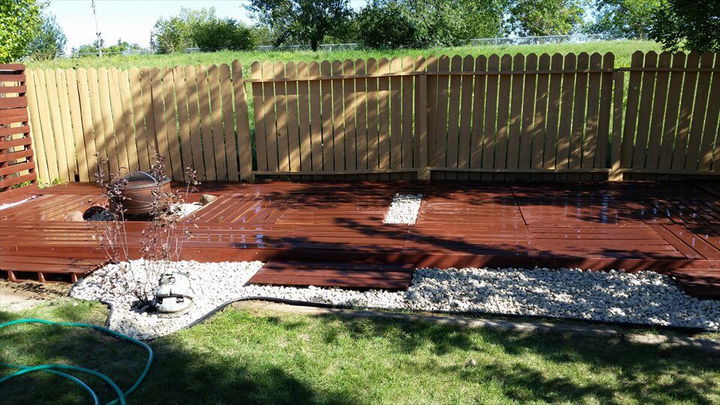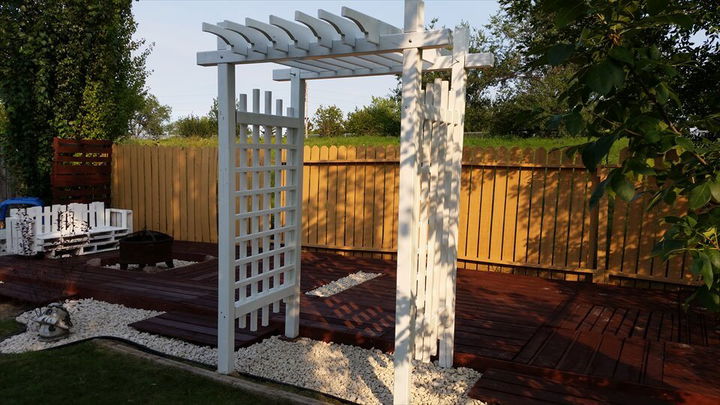 Submitted By: Scott Kozoriz