Here we are to show you that how you can do amazing DIY with pallet wood and old bicycle components! Amaze your neighbor by cloning this DIY pallet and bicycle tire stand, built for a bicycle lamp! Time to live more with your old bicycles you used to love a lot! For installation of pallet and bicycle tire lamp stand, build the entire body of the stand with pallet wood! Cut the tire into stripes and use 2 or more as accent inlays to top of the stand! Black tire lines among the straight wooden planks, would look just amazing
You can stain the wood and also polish also the black the tire inlays for more charming and modern appeal of stand! Use this stand to hold any modern lamp either in sides of your bed or living room sofa! But here it has been decided to hold a bicycle lamp, entire base of the lamp is made of an old metallic component that comes from a crumbled bicycle! Perfect project to boost your creative sense for more genius recycling ideas!!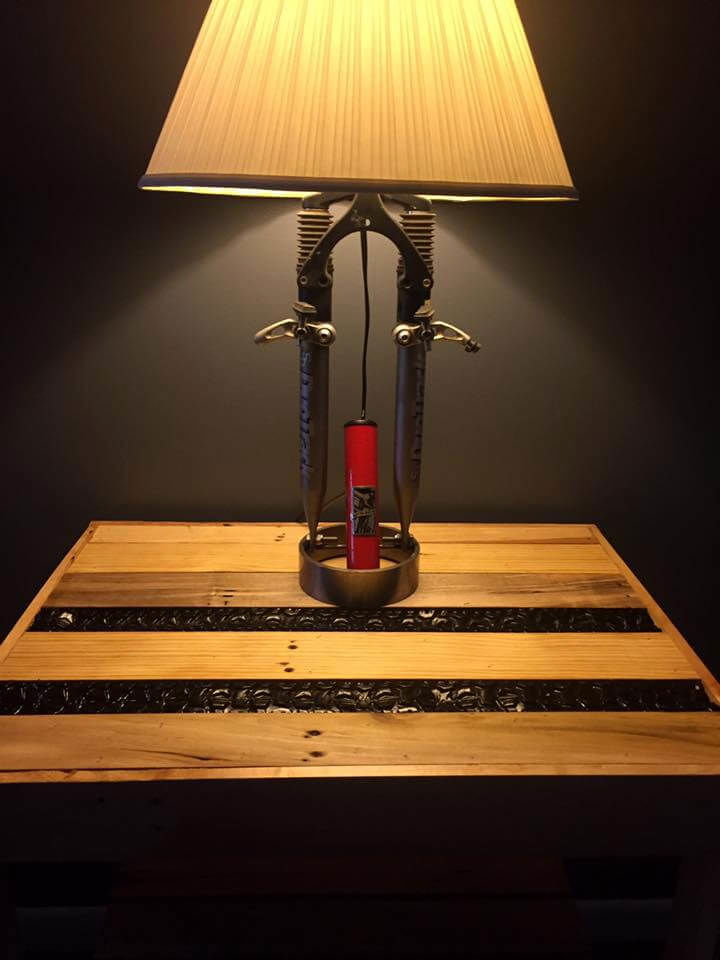 This is the project here that every home lover will like! Tire and wood looking great together! Strange but mind-blowing idea!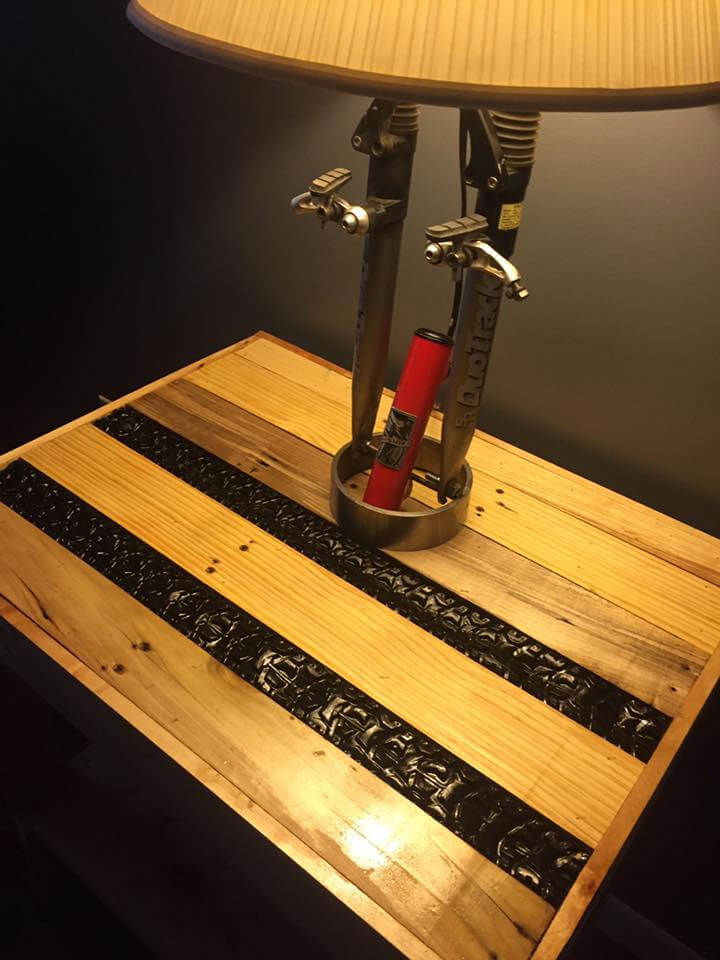 Tire stripes should be settled in perfectly, here neatness would be everything!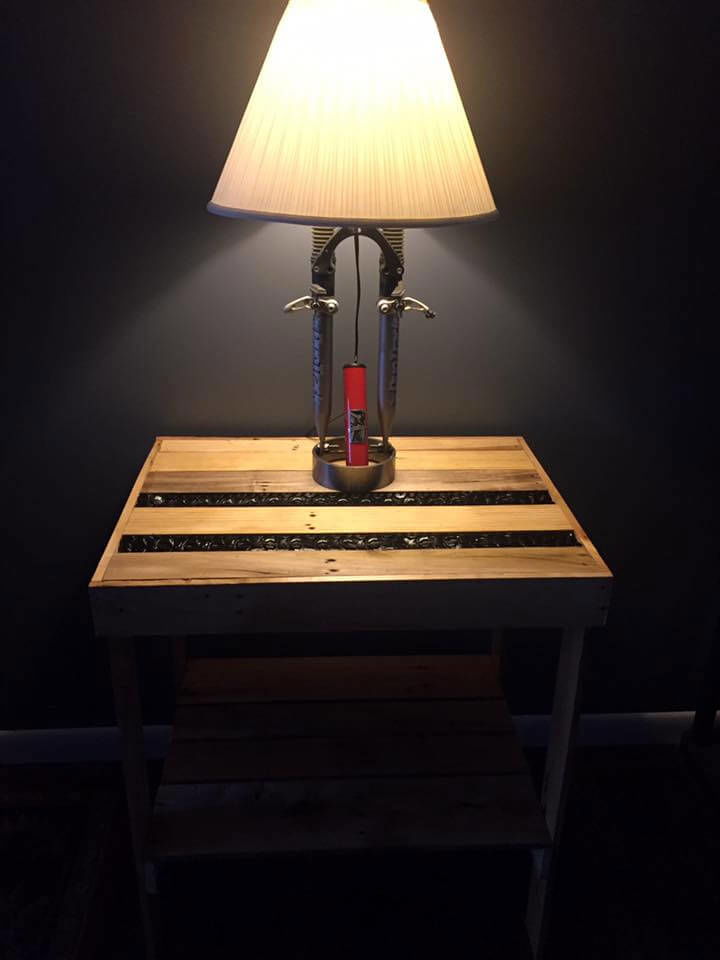 This project is a genius recycling inspiration! It is all about how to keep on loving our old things, especially the bicycles!!
Made by: Kristopher Bingaman