It is only your creative vision with which you can see diverse different purposes of a one and single objects! Using you brilliant mind and creative brainpower, you can almost repurpose everything you want and can seek for various other functions of it! Pallets can also be thought as free source of wood and to rock your living world with it by making them recycled for various routine and home decor purposes! This DIY pallet wood chair is a beautiful example about how you can reclaim pallets for exceptional and featuring furniture trends!
Stack up-to 2 pallets, secure them tightly, cut down another one to build the armrests and comfortable backrest section and you are done! For a rolling movement you can simply add wheels or hardware casters, it would also be awesome to enhance the character of the chair or to dignify the rusticity of pallets with metal touch! This sublime design of friendly outdoor pallet chair has been finished with few coats of black minwax stain to with stand the weathering and fading!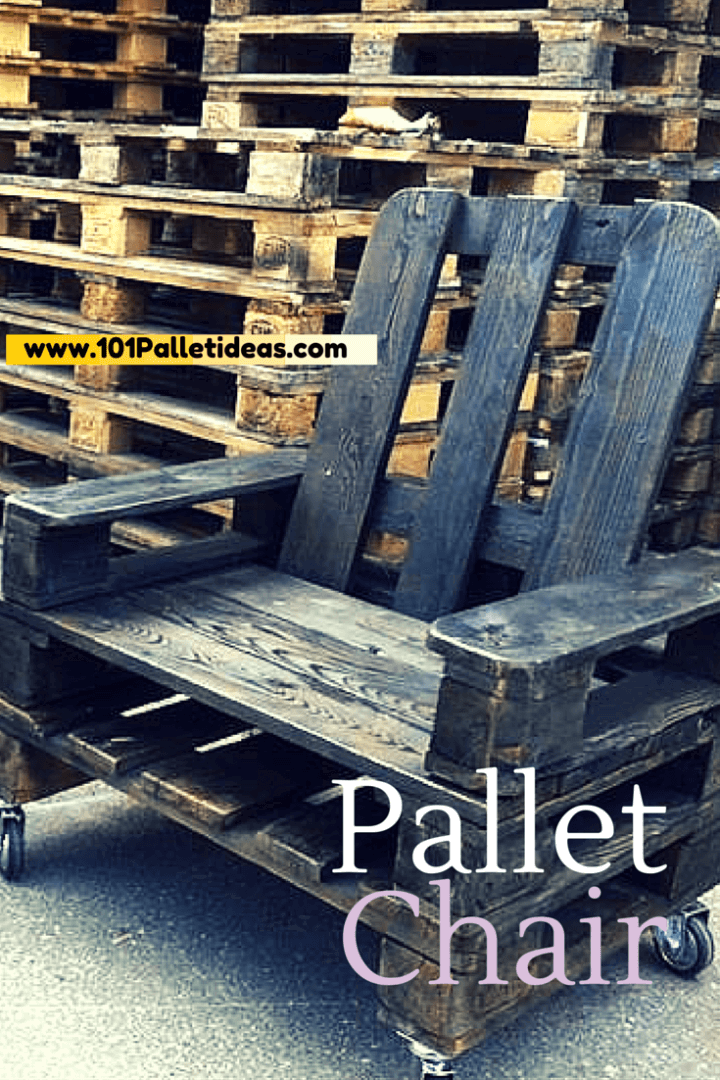 How to Make Patio Furniture From Pallets?