All loving parents can try pallets for building special and custom toddler furniture! Not only furniture, but parents can also build a lot more fun crafts to win respect from their kids! If you are DIY pallets lover and a loving father as well then you should definitely tryout this DIY pallet chair for daughter, a precious gift for your little princess and will be more valuable due to being handmade! Here it has all been decided that chair design should be fancy to special wooden lengths have been integrated for building base frame that comes with amazing round curves!
Lower frame has been installed first and comes with 4 shorter legs, cross supports for stable berth position and also with erected supports to install the backrest! To bring the frame to completion, the entire base frame has been filled solid with cross arrangements of pallet slats, have been filled flat from berth to backrest position! The entire design has been finished by installing the art style armrest positions!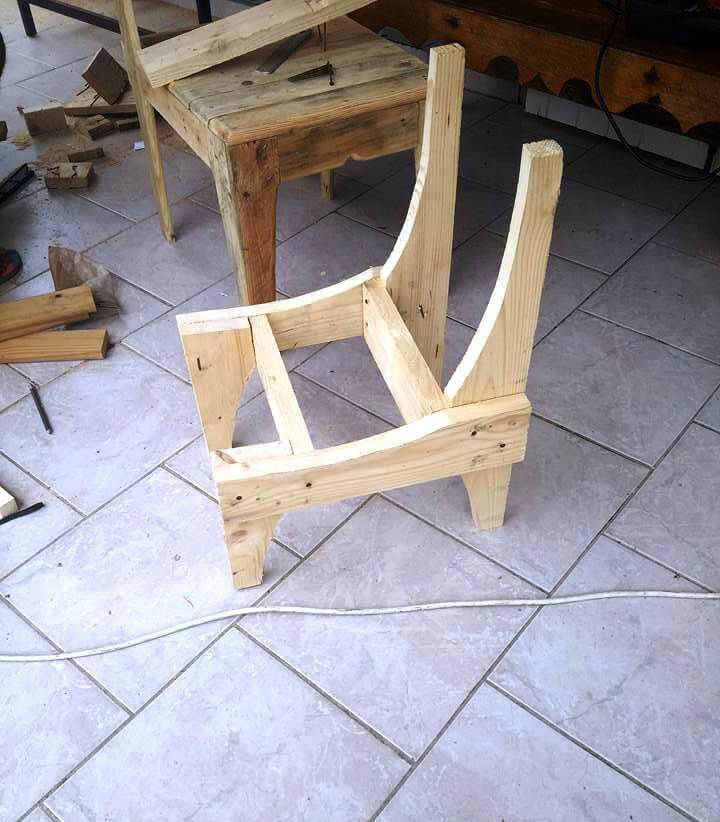 Grab the healthy looking slats of pallets and just cut them down according to decided measurements! Get help of precise cutting tools to get art style curves! The backside chair frame lengths come along with the rear legs of chair!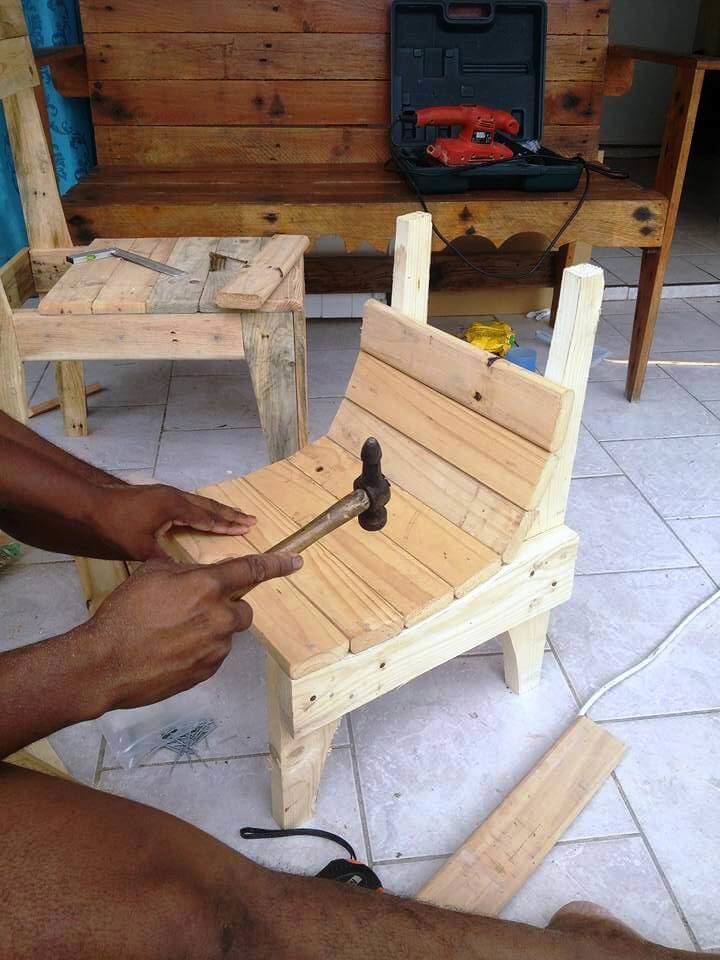 Install braces and cross supports to stabilize the chair base frame more and just start filling it solid with pallet slats then after!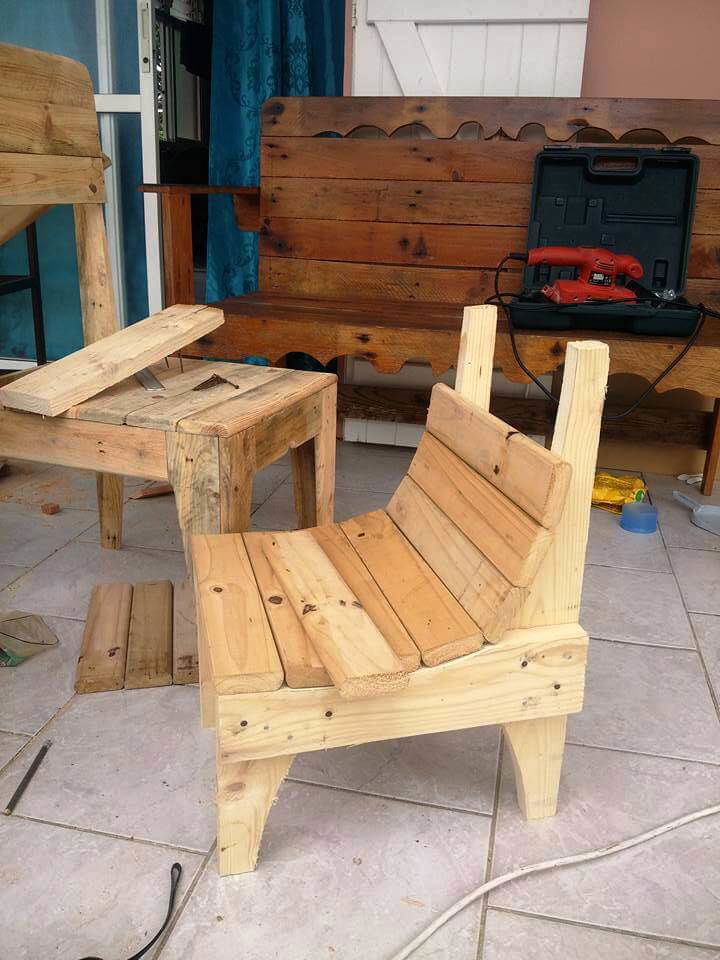 The curves to base frame, will cause the round artistic filling of pallet slats, this will make the entire design look artful! Trim the excess of edges after you finishing filling the surfaces!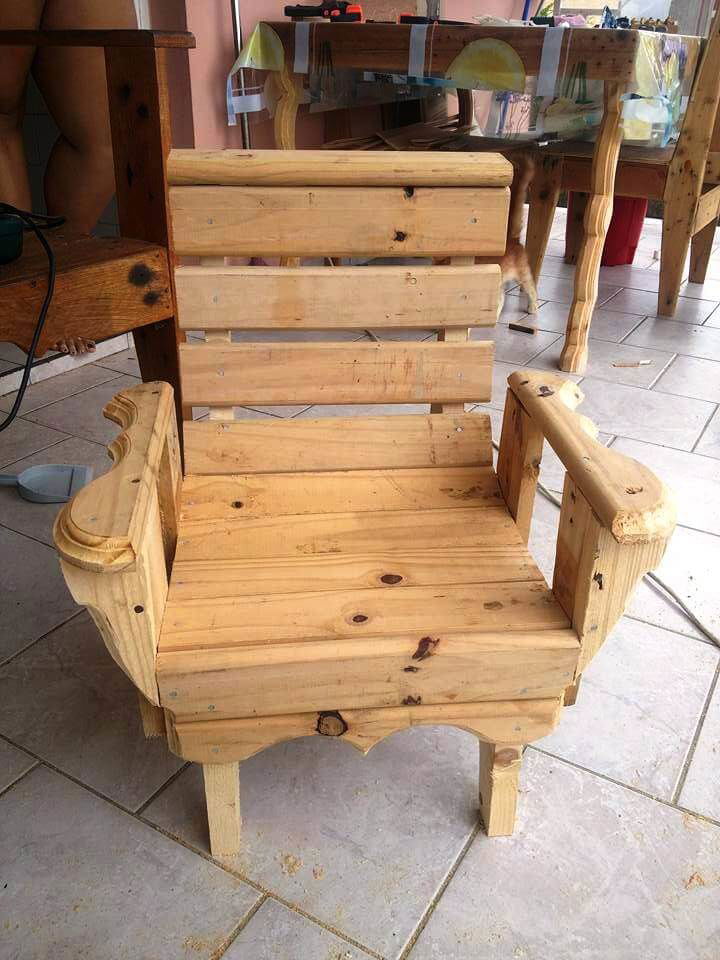 Finally the design has been finished with beautifully carved lengths of pallets, which build the armrests position and also give the art style front of the chair! Sharp wooden edges can make your baby feel uncomfortable so most of integrated slats come with round sides and edges!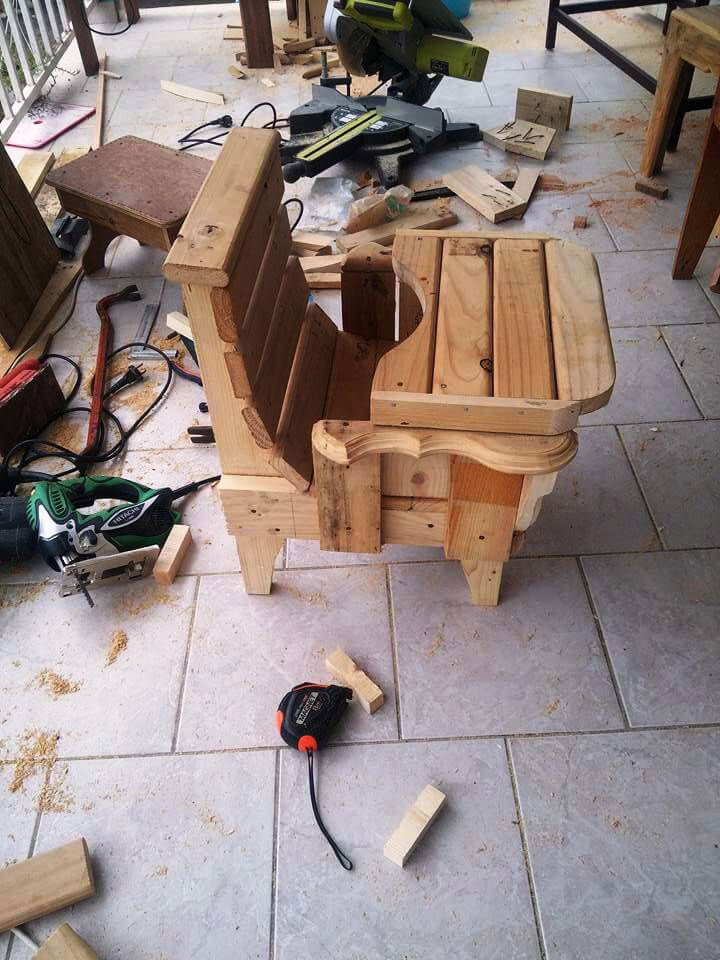 The chair has been added finally with a flat wooden surface that stays on armrests, will help your crawling or newly born daughter feel more secure and you can simply place some toys over the surface to let her play while she is sitting in the pallet chair!
Made by: Giblaca