Where do you spend more of your spare time, in a garden, at lounge or at poolside? No matter, which exterior portion of your home you like for sitting in summers, this DIY pallet lounge chair will always work great to make your comfortable there! By getting a closed look of the structure, you can easily get the plan and pattern to build it home with pallets!
To get you in super comfortable half lay down position, the design of this DIY pallet chairs comes with an angled backrest position! Raised berth section and super easy to plan with removed pallet planks and you can dismantle 2 or 3 pallets for this purpose and to reach the height level you want for your berth section! Chair is also best to enjoy your poolside with mug of beverage in you hands!
Get this chair now by setting the pallets up into new and creative configurations; get inspired to live a comfortable life with pallets furniture!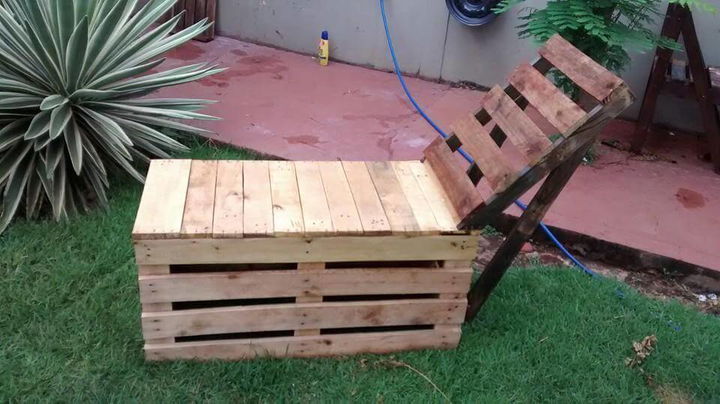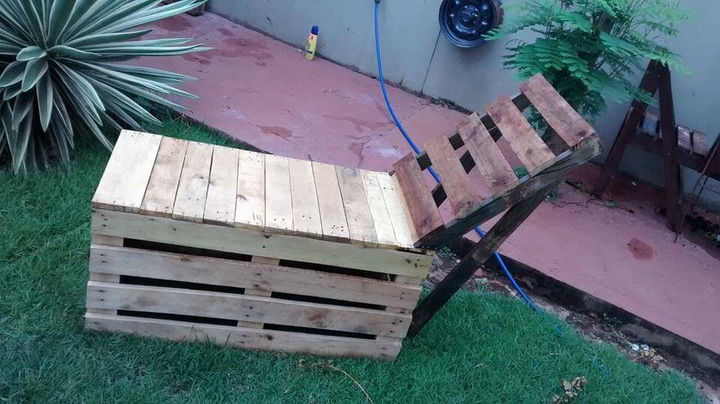 Submitted By : Roberto Reis