Outdoor furniture especially the chair and benches should be made in such a style and way that the sitting members may get the maximum sitting comfort! As you are much likely to stare at surrounding greenery and naturally occurring scenes too, so most importantly the outdoor chairs and benches should provide a super convenient sitting position! Every time you intend to capture the outdoor scenes, we recommend these DIY pallet Adirondack chairs set to you that would make your sitting experience more special!
Both of the chairs have been composed creatively with pallets and one comes with a scary skull backrest that would be fun-raising for the kids! Clone both of these chairs with the help of single pallet slats and make them a part of your garden! From armrests to stylish round back and from bent down berth to solid front legs, build all using separated, well sanded and splinter slats of pallets!

Dismantle the pallets and divide the single lengths you have got, in different sets!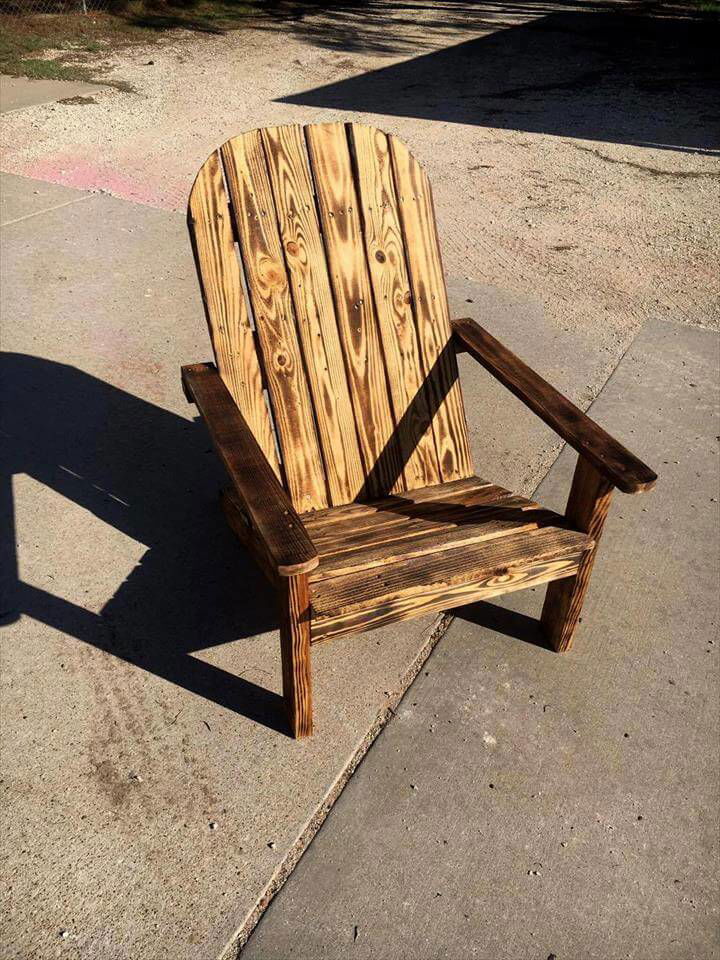 Get a set of pallet slats to build the round backrest, grab another set to install the berth and choose the 3rd set of healthy-looking slats to build the front legs, armrests and backrest cross supports!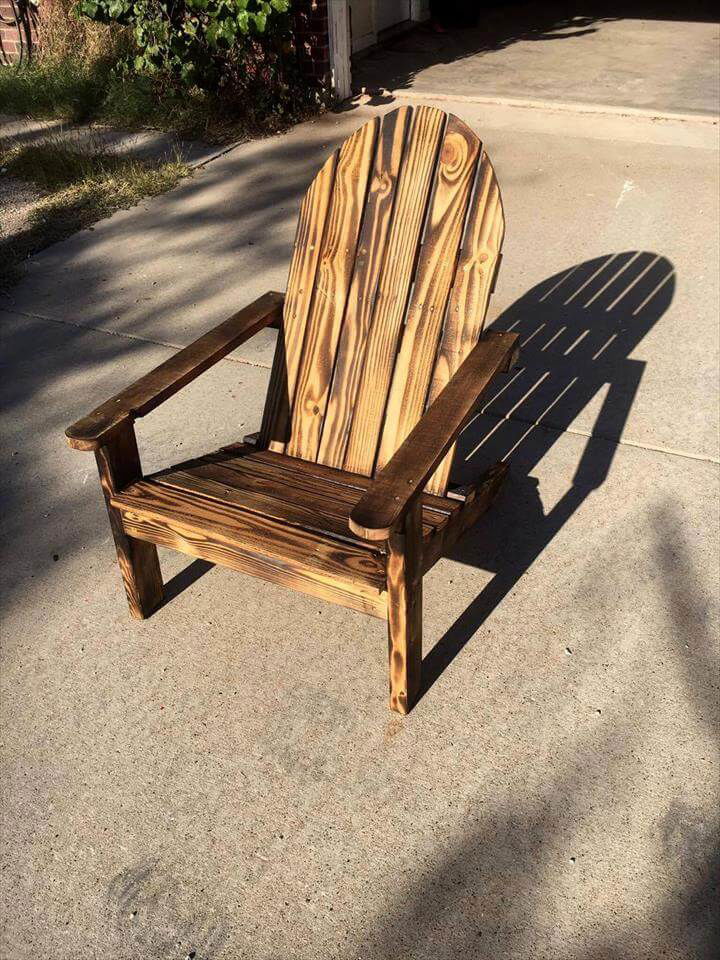 We have given a DIY pallet Adirondack chair tutorial that will guide you through each of the construction steps! So just explore them here to know all the details about the construction!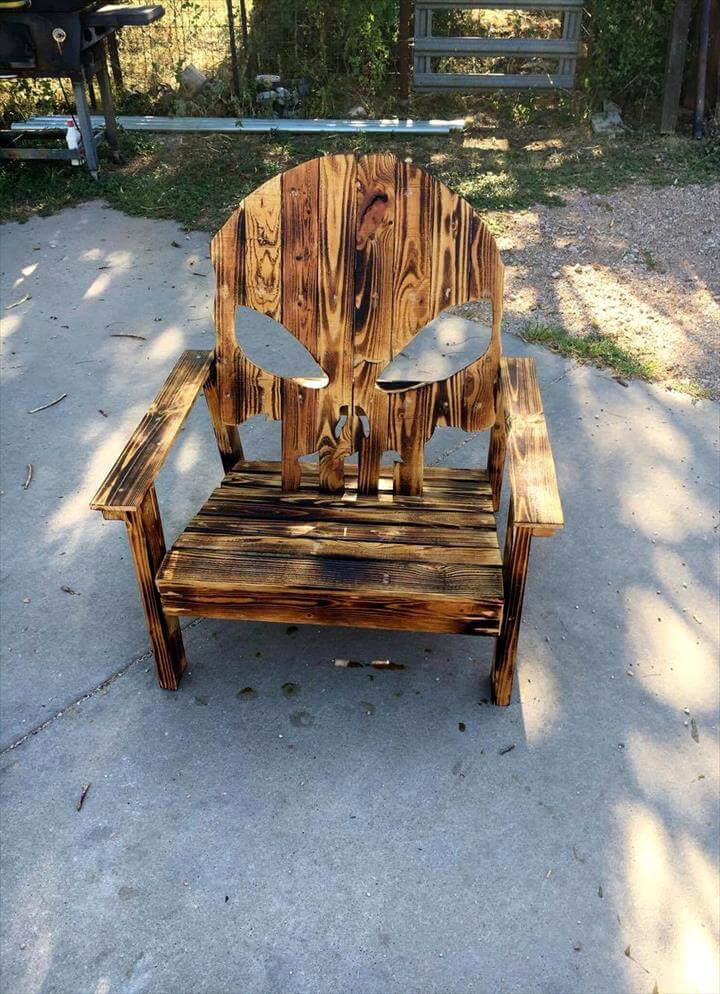 For scary dramatic statements, replace the backrest with a skull backrest! Here this a very new skull chair made of pallets!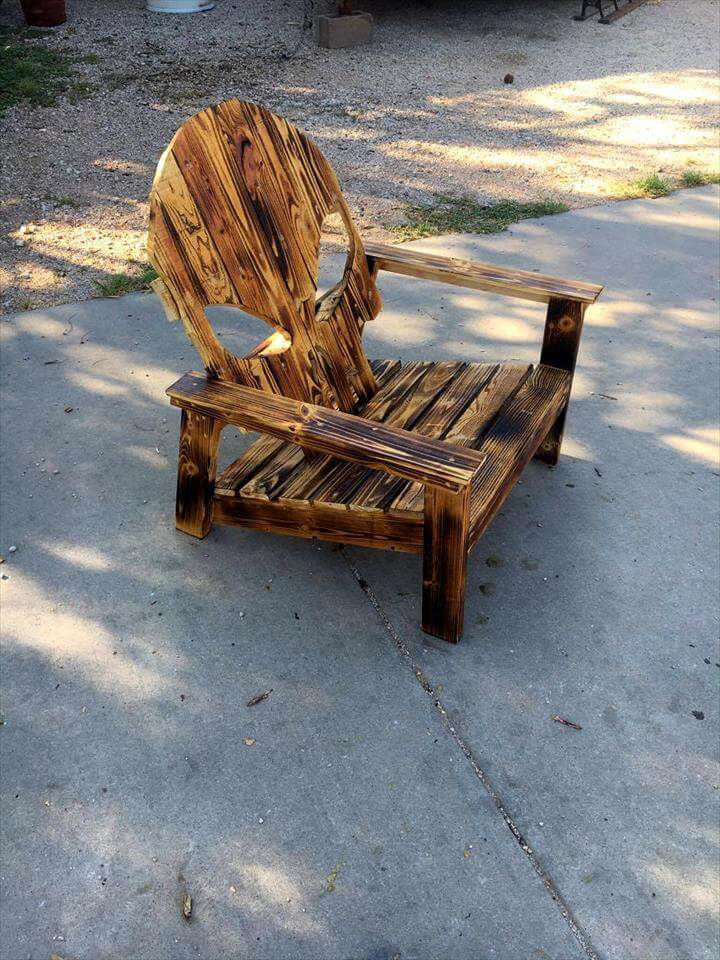 This DIY Adirondack chair also comes with a super sturdy dimension and has entirely been built in Adirondack style!

Both of chairs have been finished by going with wood burning treatment that makes the wooden surfaces scorched for an enriched antique look!
Made by: Jonathan Burnham