Just by knowing well you storage needs and demands, pallets can be rebuilt into all special kind kinds of storage furniture! Some we just desire to store the metal and wooden scraps, this DIY pallet wood box is best to store all different kinds of scrap material but here it has exclusively been built to store the wooden leftovers! It is having a dimensions just like a bigger wooden crate in which a drawer has been integrated! For a special visual, it comes with custom wooden badges and logos mounted in front!
It gains the amazingly smoother movements over the floors due to getting raised on wheels and it also having a top lid that has been supported by the metal chains and sits perfectly on the lower storage box for a neat and dust-free type of storage!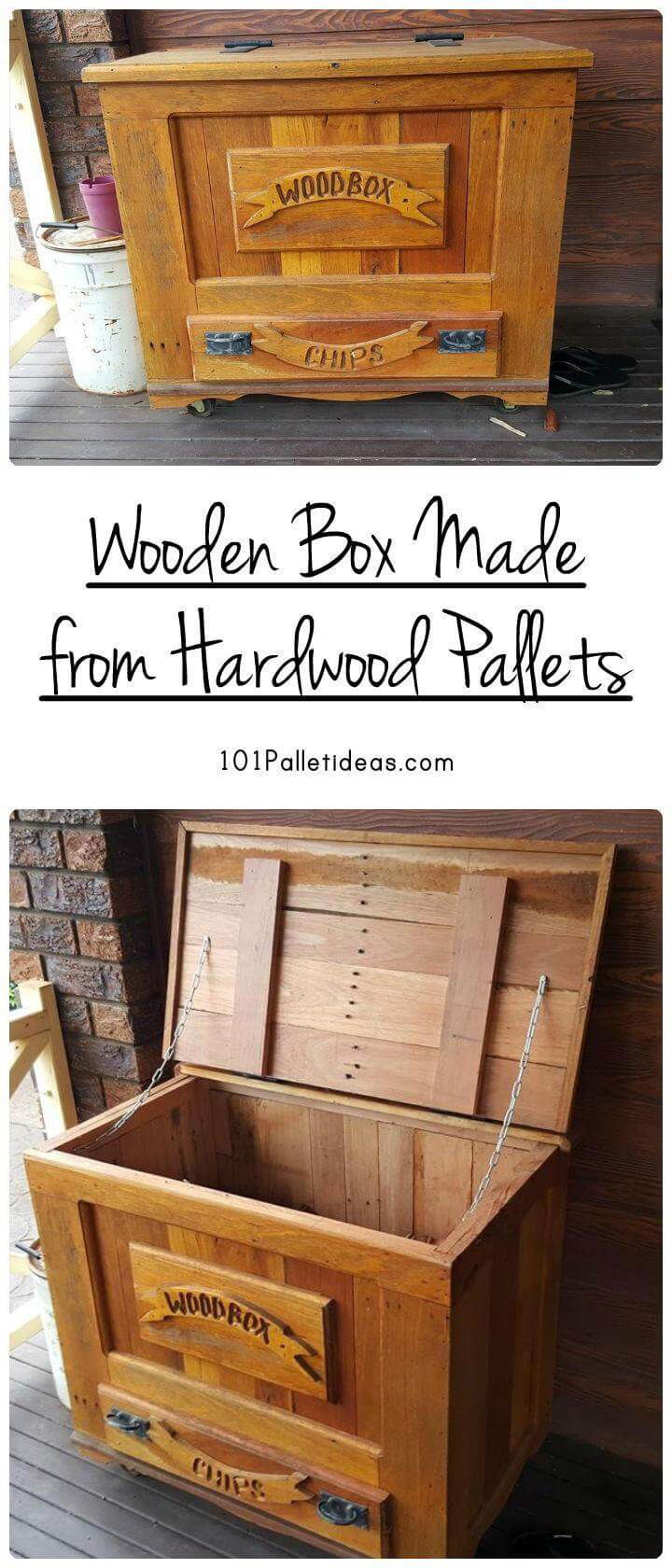 This special wooden box can also be hired to store the tools and other items of interest, so you can clone this box for any special type of storage!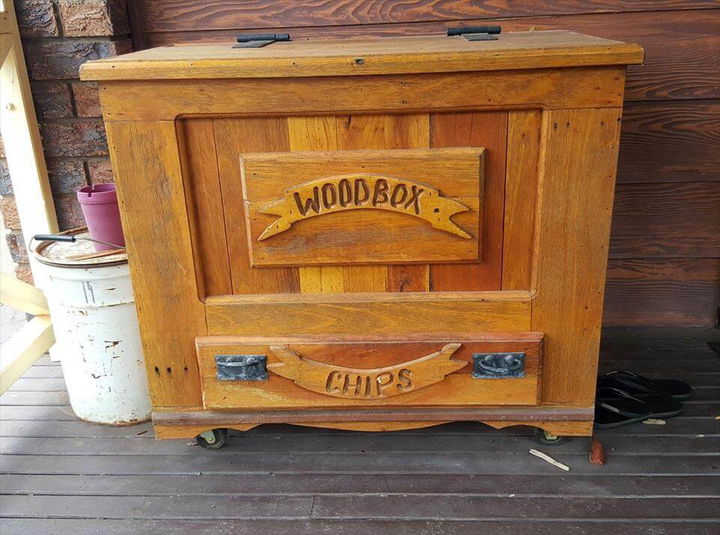 Stylish wooden box with an added drawers to bottom side, comes out with the stored things inside! Here front of the drawer has been accentuated with a wooden badge having inscribed "CHIPS" letters, and with 2 antique drawer pulls!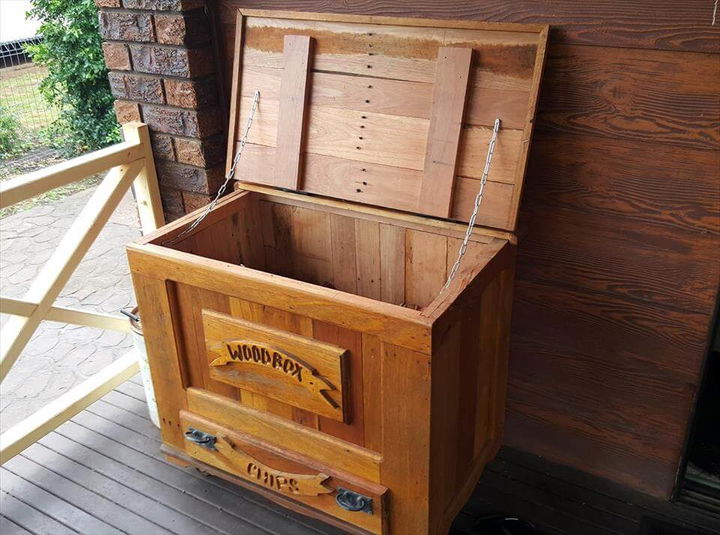 Well gritting, hand-rubbing, sanding and varnishing makes the wooden surfaces looks stunning and sparkling! Here this wood box also comes with a name plate!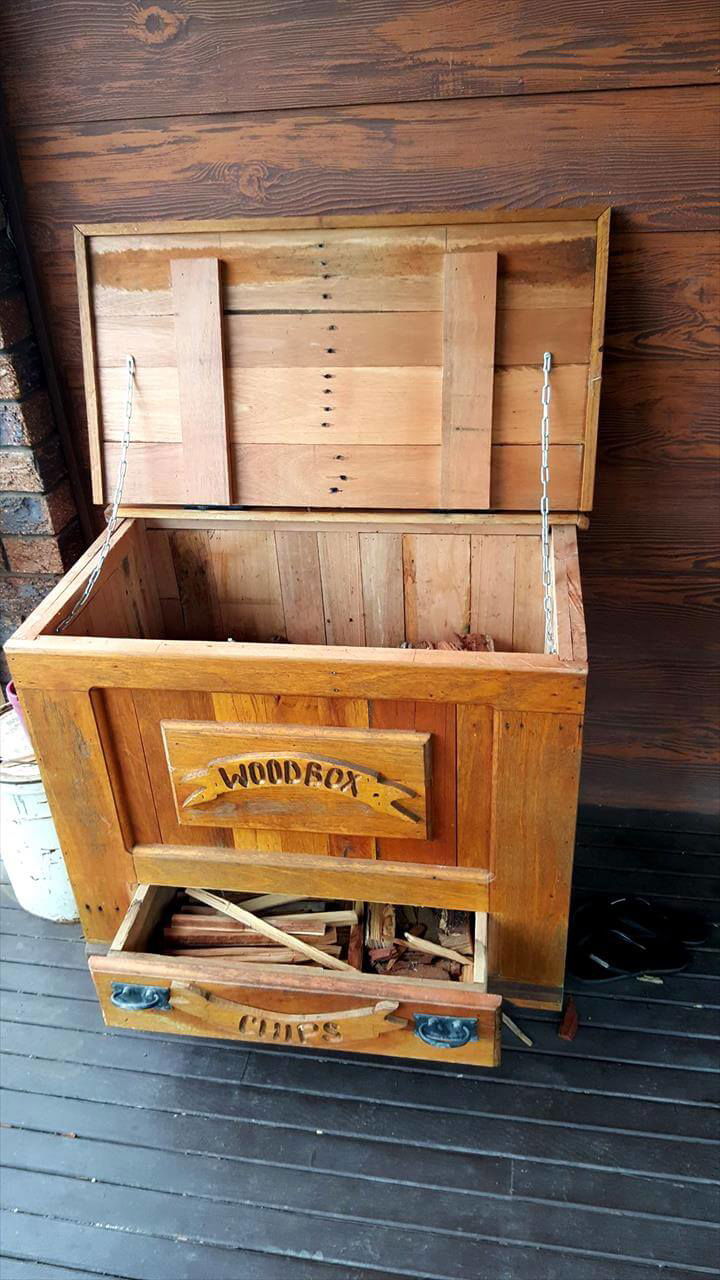 Finally it has been super easy to drag and push by adding caster rolls to its bottom side! One can do a lot more using his ingenious imagination to make it personal!
Made by: Kenneth Moore