Apart from the market bought jewelry organizers or boxes, there are also several different types of jewelry boxes one can make at home! If you are a big fan of wooden stability and want a wood-made jewelry box then this DIY pallet jewelry box is what here you are having in imaginations! Due to being not very precise in dimensions, it looks extra beautiful! 2 mini drawers and 2 door-closed storage compartments would fit to every need of a style loving girl! The bigger storage compartment is having a hinged door that has further been dignified with an artful wooden overlay!
You can choose your own personal symbols and accents in this regard! Craft the pallet wood remains to gain matching wooden knobs as you can see! Insides of doors also come with hooks and well fitted wooden dowels that just double up the jewelry hanging and organizing space! Just get busy a little with separated pallet lengths and clone this unique jewelry box for your style loving wife or sister!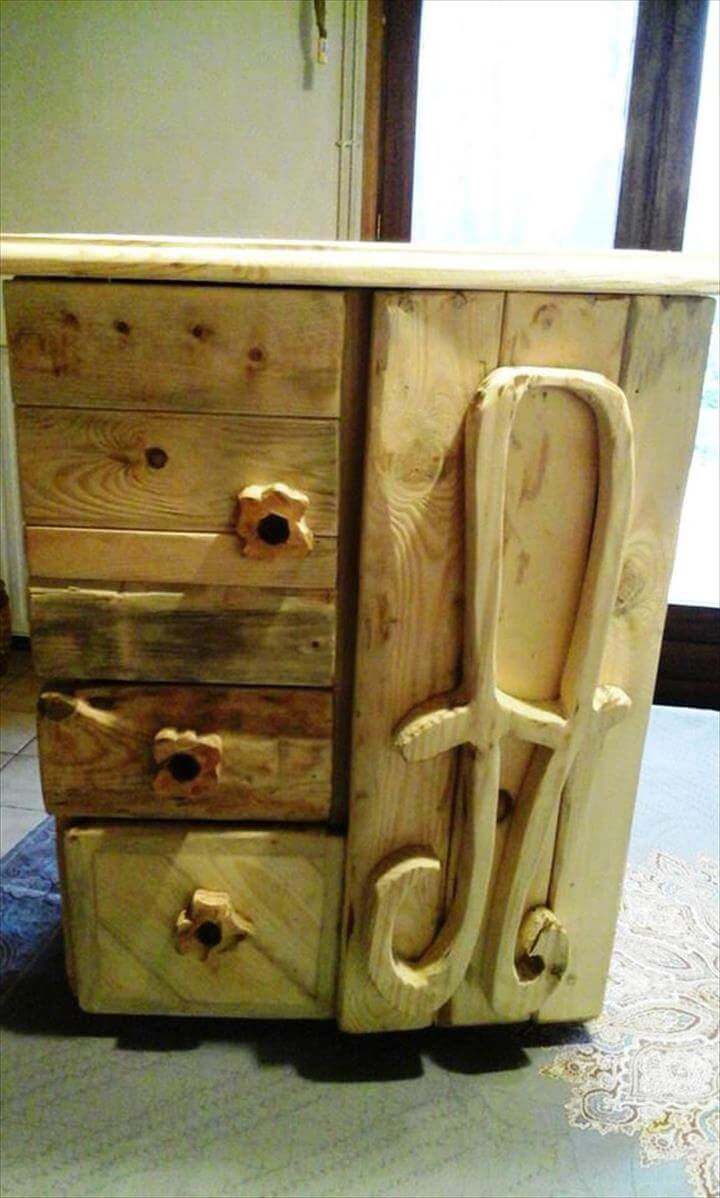 The gift-worthy pallet wood projects, a beautiful jewelry box! All the husband can clone it for their jewelry loving wives! The eye-catching wooden curves mounted to front door, all makes it a beautiful piece of art!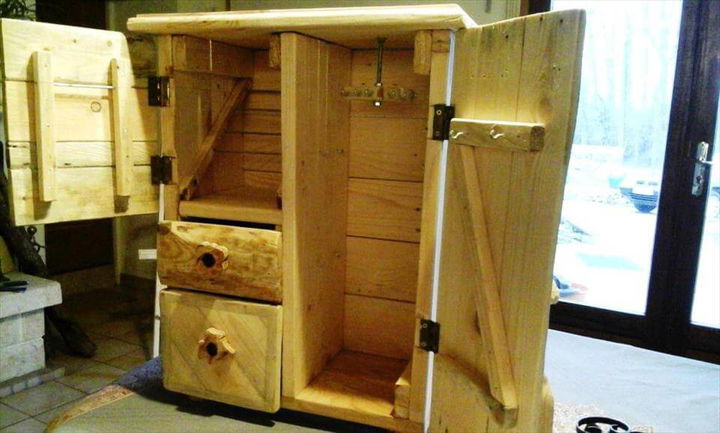 This entire jewelry box has been incorporated with custom drawers, hangers and hooks to inside of the doors for too much jewelry storage options!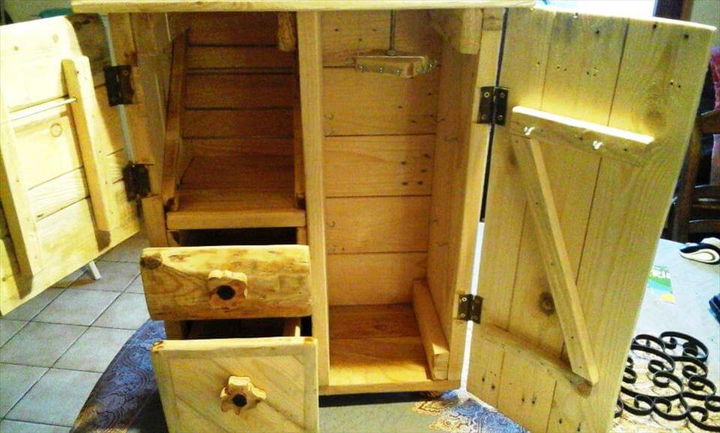 Enriched wooden touch is the most attractive feature of this jewelry box! Even the drawers and their knobs have been made of pallet wood!
Made by: Edouar Massar