Using the easy pallet separations like the slats and the planks you can get some really functional and decor oriented storage solution for any section of the house. Like we have made this DIY pallet chest box a very practical pallet projects for you to bring some organized and mess free style statements in your home sweet home. We would like to give you a here a little info about the structure formation too so that you find it damn too easy and simple making yourself at home. Just saw loads of pallet slat or planks piece from the pallet skids and the stack each four to five pieces together forming a board like structure.
Creating such four boards would be stacked together forming the base, front and rare side and the lid of the chest box while the left and right side would also be installed with the same slatted boards with of small sizes. Nails have been used for the basic frame formation and hinges have been used to make the lid get yoked to the box. The elegant white stain makes the pallet chest super gorgeous and dazzling to rock any area of the house.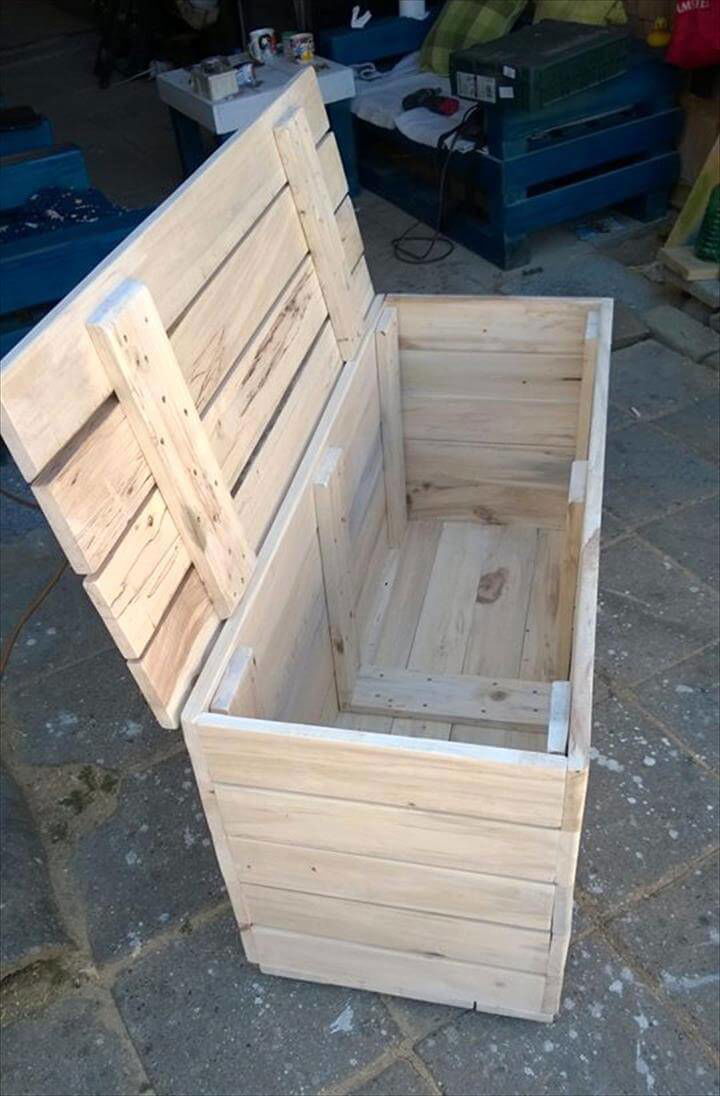 There are many things are at house that need instant storage for the neat and tidy home look like the toys, tools, blankets and this chest box is super functional for the purpose.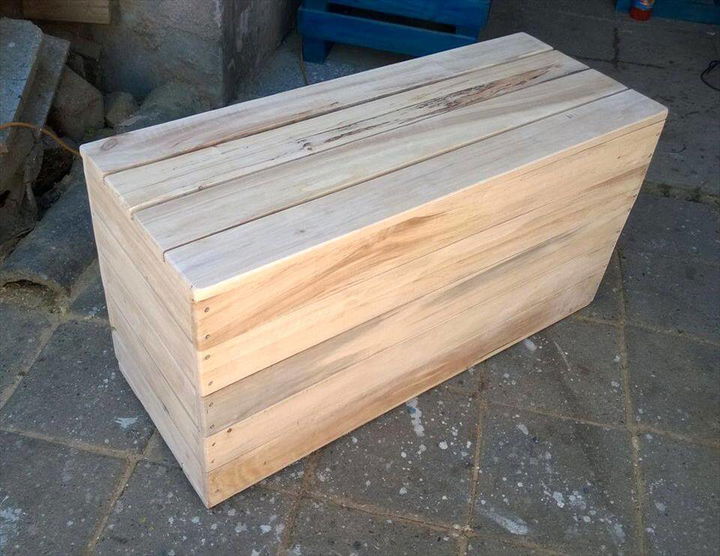 Even the design and the shape of this chest box is really slim, sleek and modern so it would very nicely suit your home spaces adding a positive contribution to the home decor.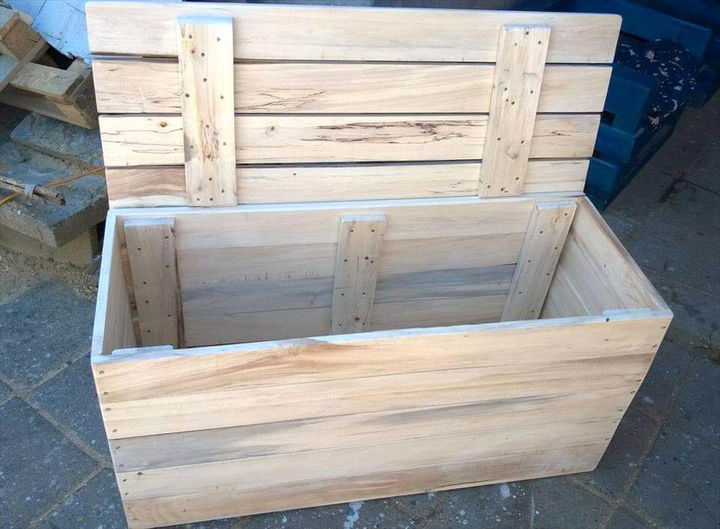 The whole pallet chest structure has been installed with the help of pallet thick and wide slat or plank pieces being stacked together with the nails including the lid too.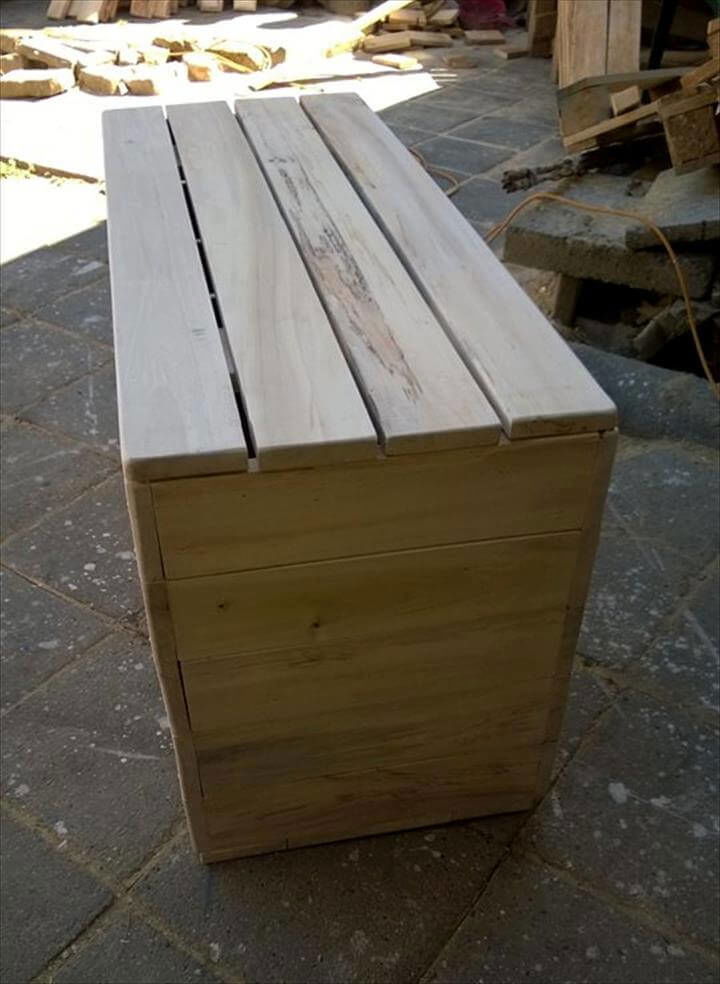 Living room, bedroom, kids room in short any where in the house this chest box can be placed even in the hall area too with the top being used for the display of some show piece items.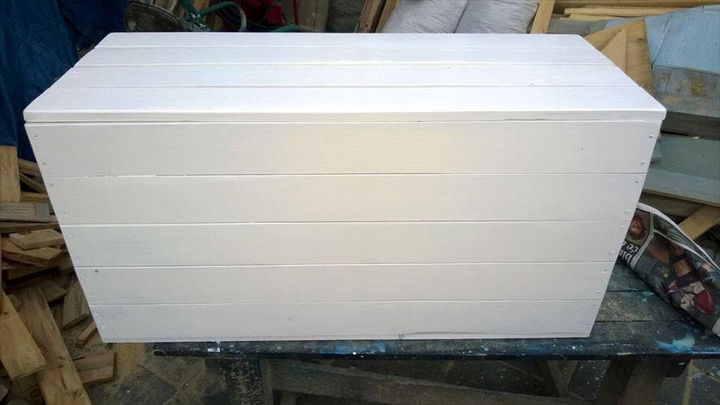 The chest box has been made to look all the more beautiful and gorgeous with the coating of white stain all over looking really a dazzling piece to rack your home decor for sure.
Made by: Studio 4 home decor namestaj od paleta