There are also various prominent ways to use pallets for outstanding garden decors! This time we are to boost your creative vision with some cool pallet planter suggestions! Style up the way you cultivate plants, vegetables, and fruits! Clone this DIY red painted pallet strawberry planter box, a more secure and unique way to grow strawberries, and will also be a centerpiece to your garden decors! Red painted avatar makes it look extra stunning and cool, so this will also be an awesome indirect way to add some vibrant colors to your green spaces!
Pallet slats have been put together to build dimensions of a longer wooden crate, which has been made a stand on 6 stable wooden legs finished with caster wheels! The rolls or wheels help to transfer this bulky wooden planter easily around the home! You will also like these 25 Inspiring DIY Pallet Planter Ideas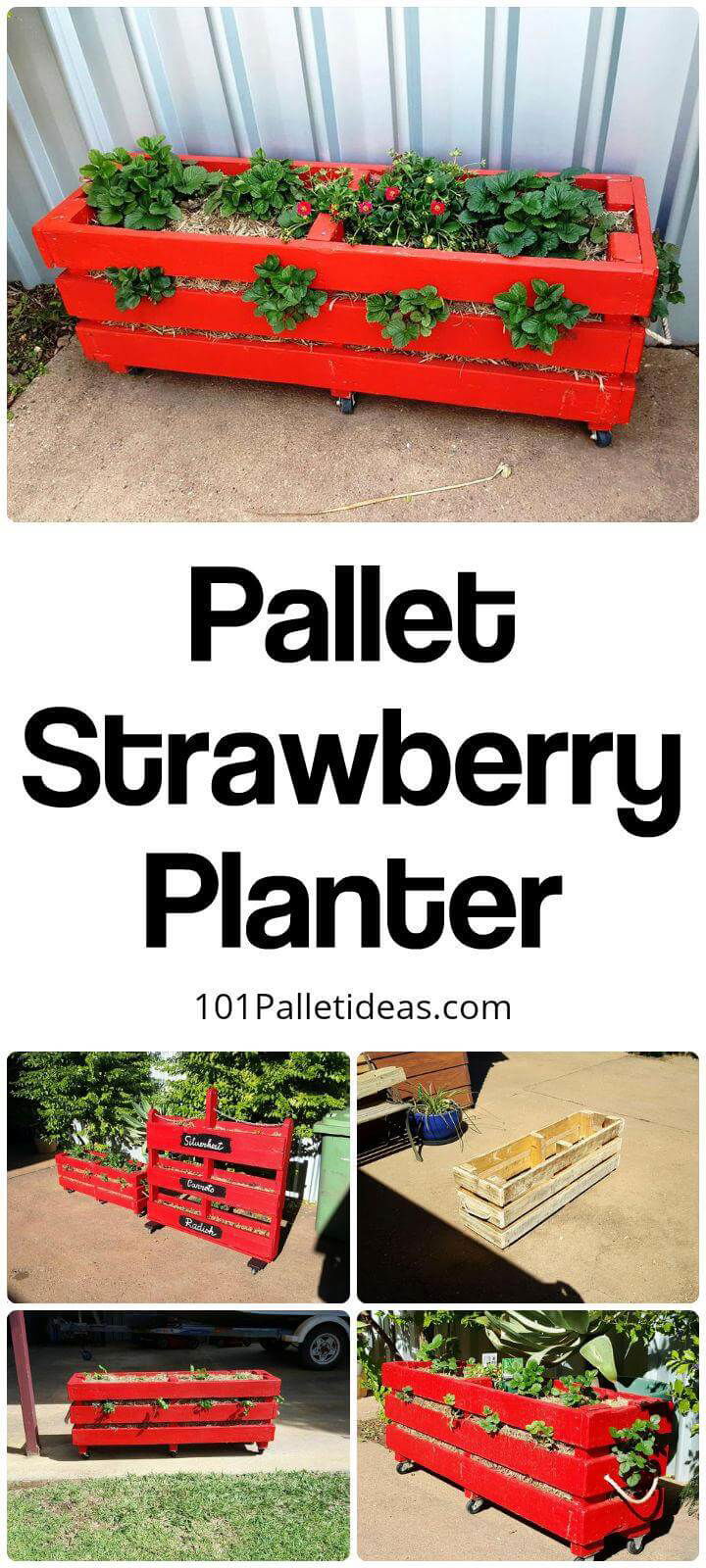 It can also be added to exterior home portions for an instant natural vibe and can also be employed to spruce up the overlooked garden nooks and crannies!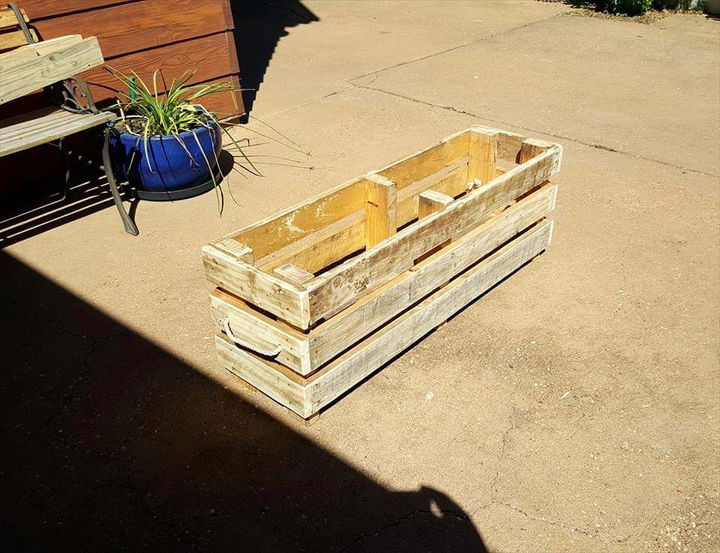 The first step is to choose the best looking slats from dismantled pallets, would come in handy to shape up a larger wooden box!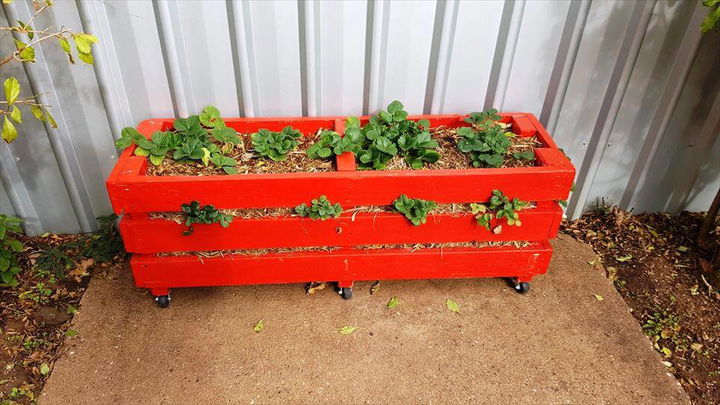 Add the rope handles to this wooden box for easy carriage and also fill it with fertile potting soil, here this planter has been deciding to grow strawberries!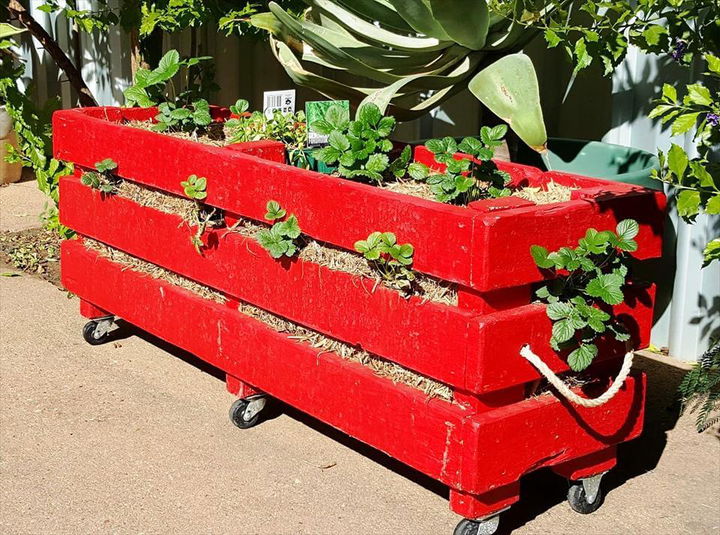 The spacing between pallets will allow the tiny stems of plants to come out, so there would be greenery all around the planter after a few weeks you sow the seeds!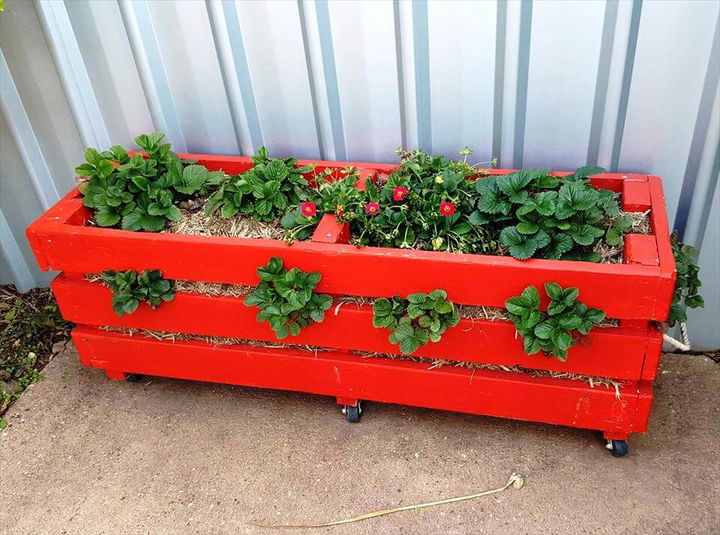 Finally, the planter box has been gained in the stylish red avatar; 6 rolls have also been added to the bottom side to get it touch-to-move!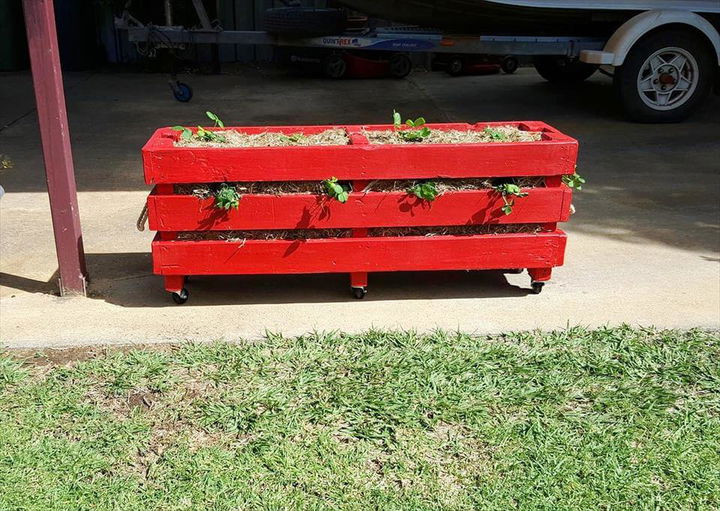 By knowing the decorative trends of your garden and outdoor space where it has to be placed, you can vary the paint colors and shades also!
Here is one more vertical vegetable garden built from pallets. It also has rolling feet and comes with the front with painted names of vegetables!
Learn how to turn simple wood pallets into amazing home and garden projects. See great pallet projects, and many only require basic woodworking skills.
Made by: Kenneth Moore
How to build a raised garden bed cheaply?
Do you want to build your own garden bed and grow vegetables at home? These raised garden bed plans allow you to garden easier, with more control over soil and less strain on your back. Browse cedar, recycled plastic, and composite garden beds.