Here we are with an amazing handcrafted garden decor, can also be said an amazing garden sculpture or a kids toy! Here pallet leftovers and single plank have been merged together for this adorable DIY pallet helicopter planter, provides holding for potting soil fill built in the tail beam and cockpit! Perfect Cross (X) shapes have been made with pallet slats which serve as a main rotor and tail rotor of the helicopter! These are also the straight separated pallet slats cut down to required sizes that build the landing skid of the helicopter!
So this wooden craft as a whole makes a mind-blowing sculpture too for your garden, will let your garden to be artful and hence eyeful! Make it duplicated and add to your garden as an eccentric piece of decor! Finally the entire wooden helicopter planter has been painted for a stunning white and grey visual and this makes it more unique and eye-catching! Get inspired of these unique pallet planter made out of 100% pallets!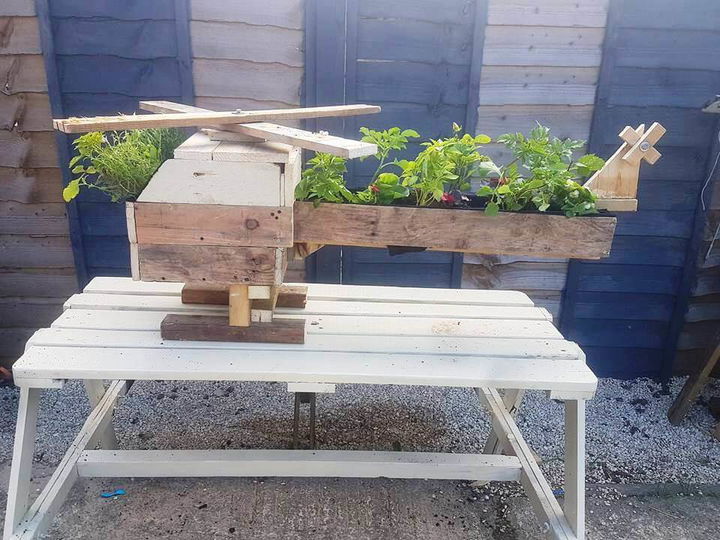 Here lot of creativity has been used to craft this funky helicopter planter decor, can be set to any flat surface as a precious sculpture also!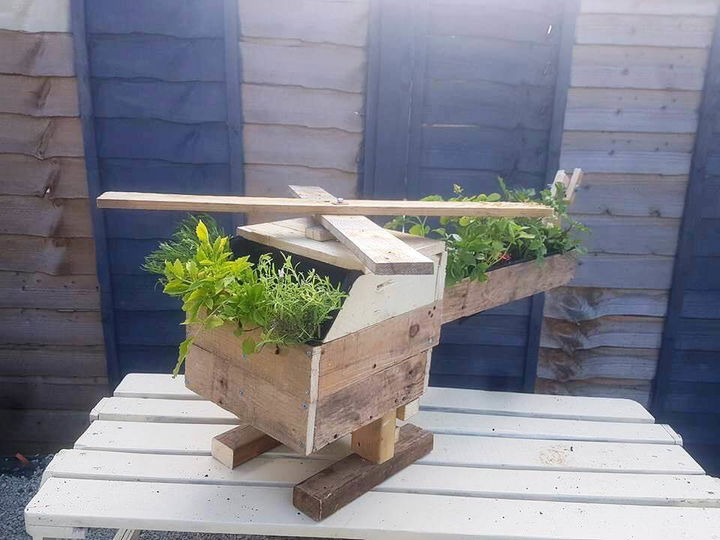 The cockpit and beam teal of this wooden helicopter have the popped up delicious greenery while rest of wooden body of it stands as a precious toy!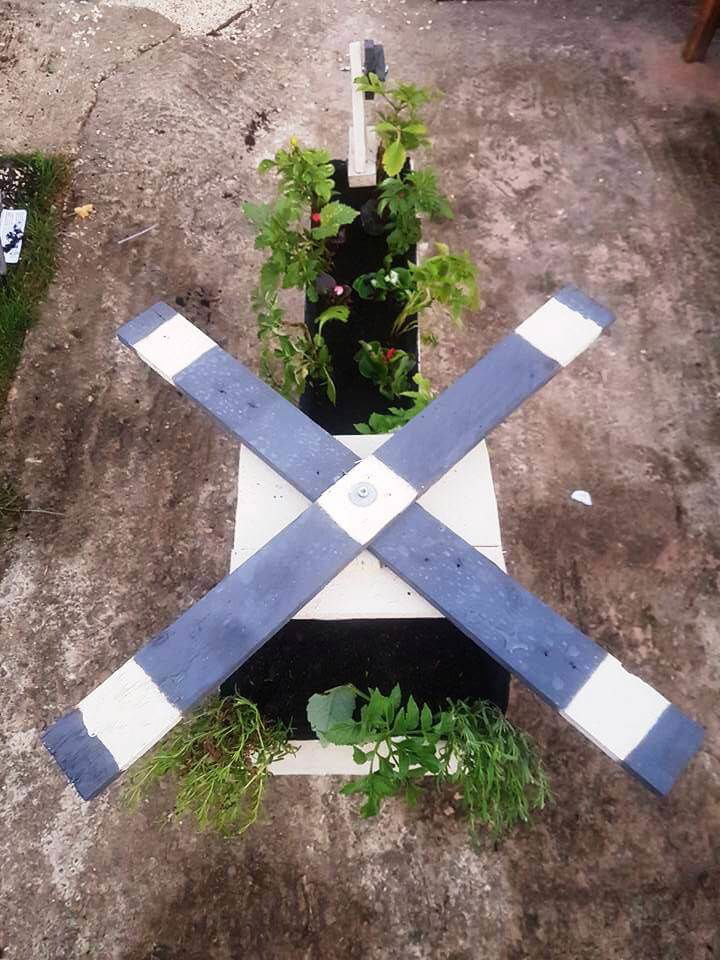 Finally the amazing colors have been added to wooden tone, the main rotor has been painted in grey but comes with little white stripes, the bottom landing skids and tail rotor have also been painted in enchanting grey!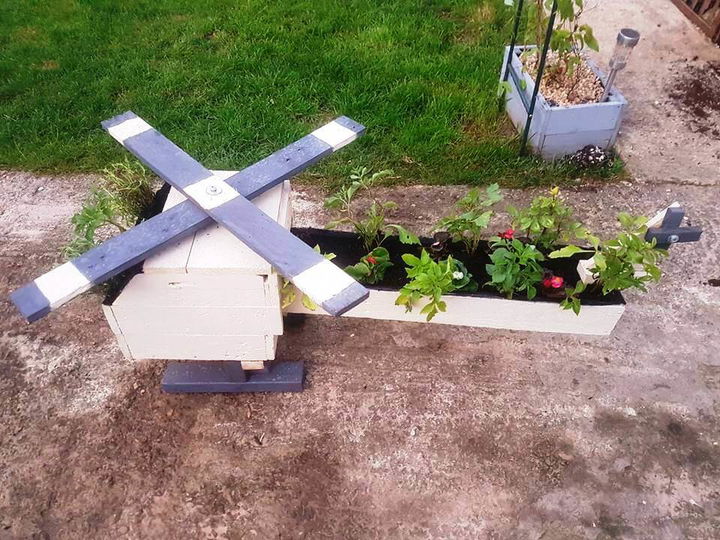 The rest of helicopter has been painted in white and this creates a stunning final visual of this entire wooden craft, would be an outlandish art piece in your garden!
Made by: Dane Paintin