Hanging decors gives a pretty mature look to any living space as we just can leave the walls blank or empty while intending to bring a decorative vibe to any of our space! For a garden, the colorful planters and vases may be the best ever decors and we are having here a pretty creative but easy DIY project which you can do at home to shift any of your lovely pot or vase to your targeted wall area!
Have a look at this DIY pallet and basket planter holder having an entire holding surface made of pallet wood and is having 2 L-shape metal lengths fixed in front which can hold very well a long basket planter as shown! This stand can be installed to any specific garden wall where you want garden centerpiece and it is all cost effective to build this wall hanging planter stand!
Here you can get more 25 Inspiring DIY Pallet Planter Ideas for outdoor area or garden decorations.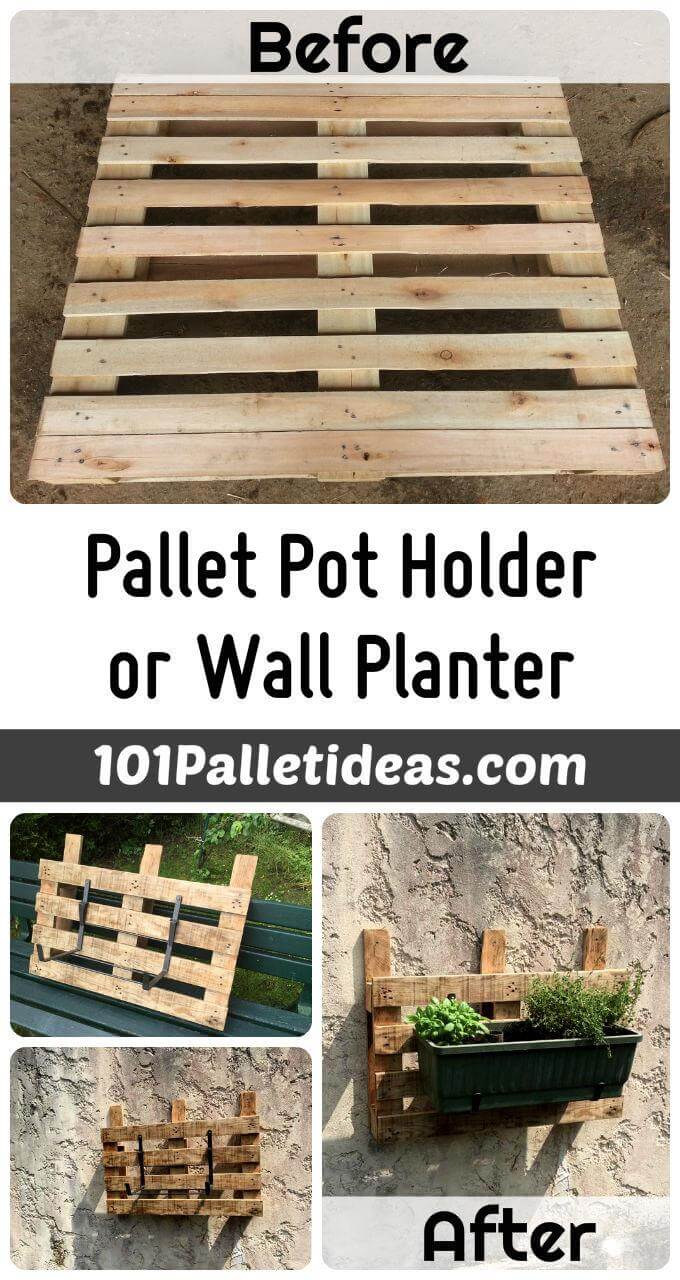 Make it look more colorful by using custom paint shades and do use custom metal accent symbols to decorate it more and you can also use the vinyl letter tags to display the name of herb or flower planter going to hang over it!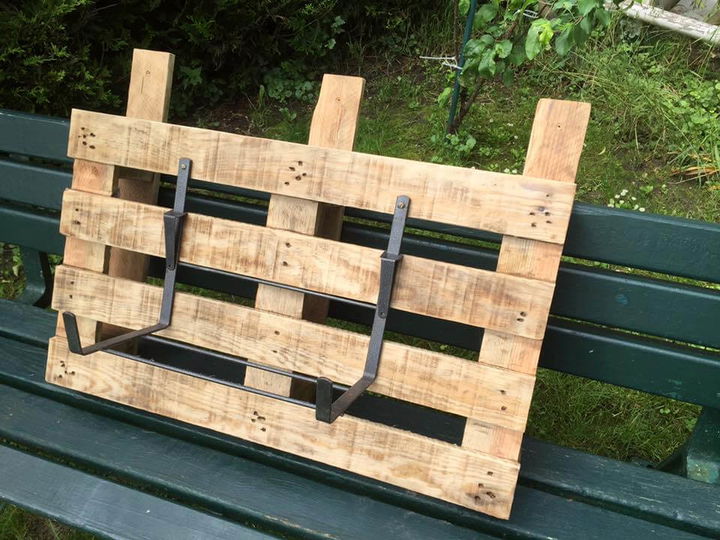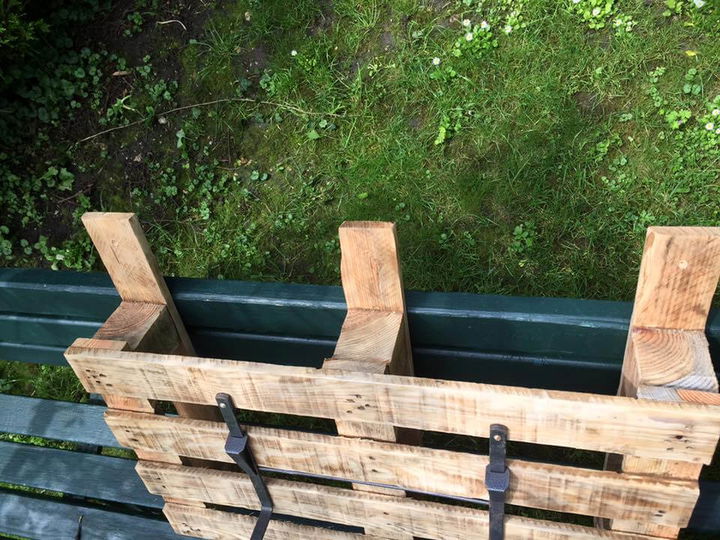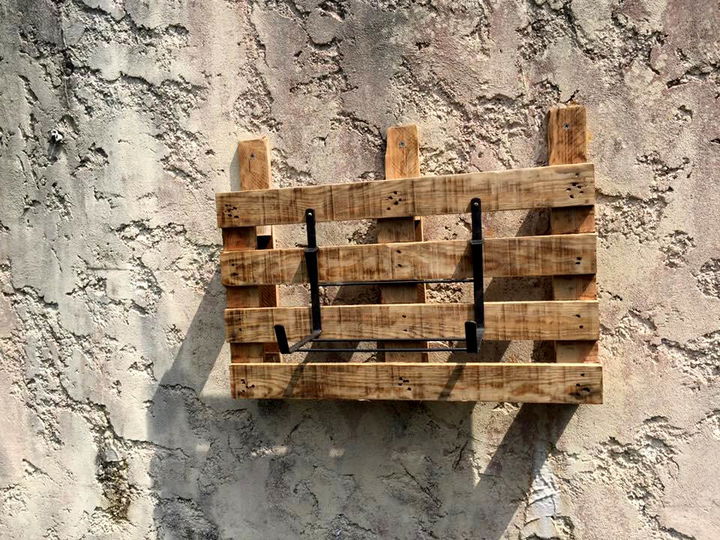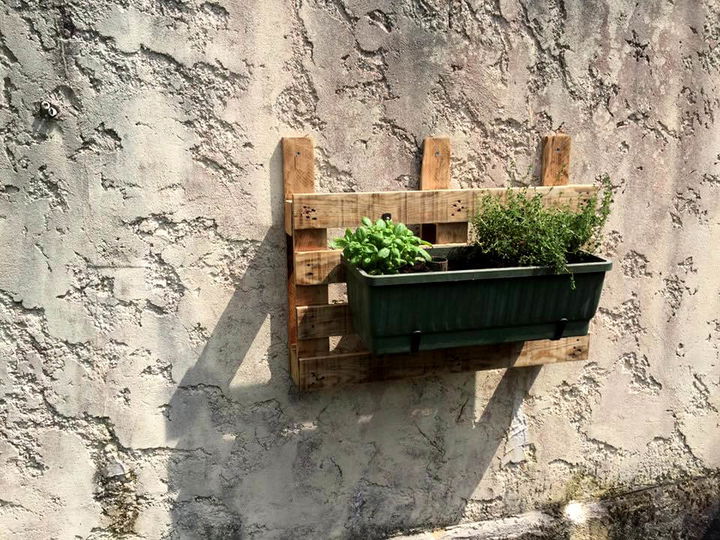 Made by: Made in palettes