Just let the shipping skids come to your home and get enough useful from them! These shipping pallet boards can make any of your home portion well appeared by editing it which is may be pretty simple to do! You can even make lovely garden statements by making clever uses of pallets! Looking for awesome new pallet plans about how to modernize a garden place? Install this DIY pallet wood turtle island for a pretty rustic yet eyeful statement garden!
A nice rectangular piece of chicken wire and a rustic pallet boards would be enough to use as supplies to let you get this precious garden decor in no time! Welcome your garden turtles just with the rusticity of pallets and now and a garden moss spread over the board will make it more inviting! A nice name boards has also been fixed at the very left upper corner just to make it more noticeable and detectable as well! Want some timeless yet awesome DIY pallet projects to dignify the overall look and beauty of your garden, just choose this one without any hesitation!
Just put this handmade on a canal or river back and lets your favorite turtles ride on it!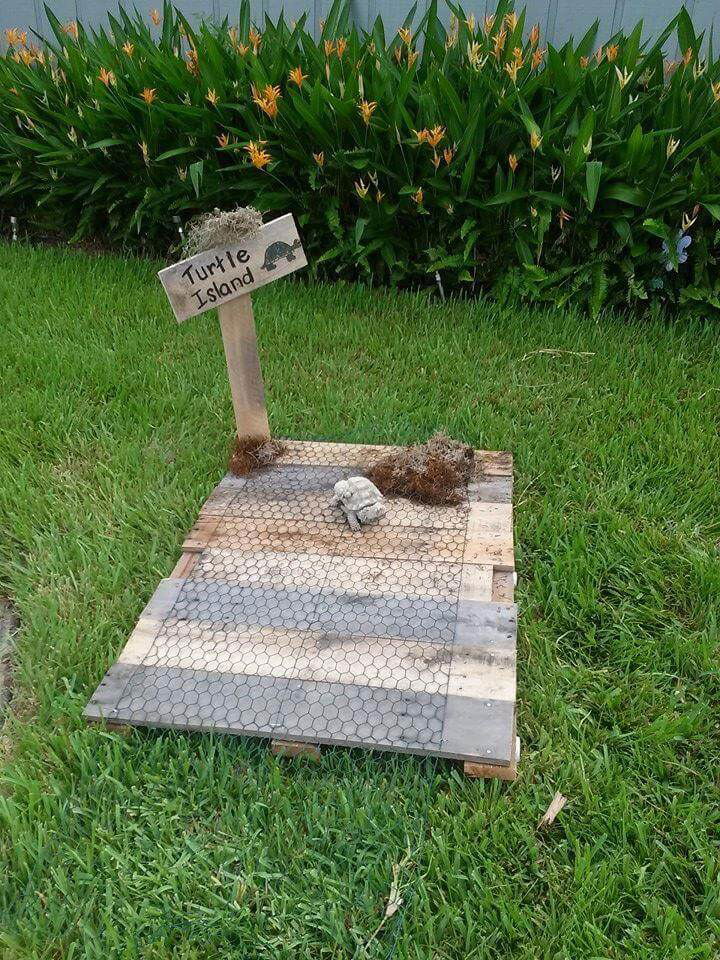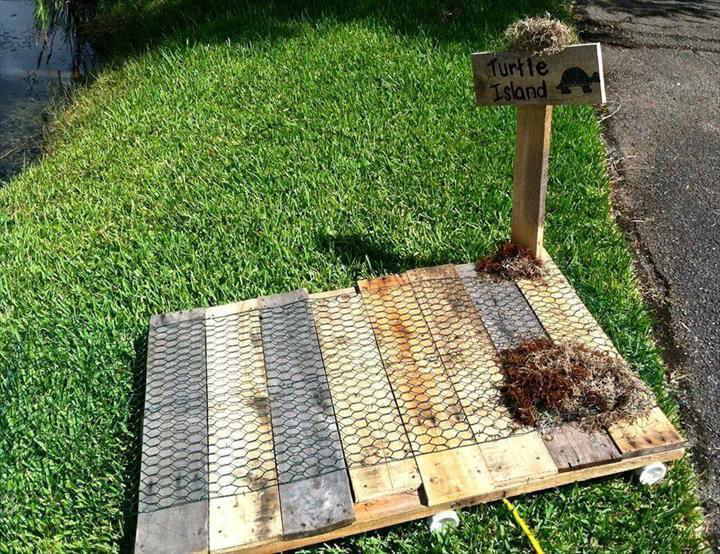 Submitted By: Joy