Halloween is the most fun event of the year which is awaited long for the whole year to have blast with the family and the friends. And instead of enjoying the event it-self on the day the more fun and excitement is enjoyed making the decor preparations for it which gets started before a week. Indulging the kids with the Halloween preparations you can enjoy every bit of the Halloween holidays making some spooky decor pieces for the outdoor and indoor spaces but the outdoor section of the house is more focused here.
And with pallets the fun can be doubled up as there is big range of the freaky and hair raising ideas to do with the pallets. So do have a look at these cute yet a bit scary DIY pallet Halloween decoration crafts comprising of a scarecrow-snowman pair, monsters and the famous Jack-o-lanterns and have oodles of fun allotting your exteriors a really fancy look.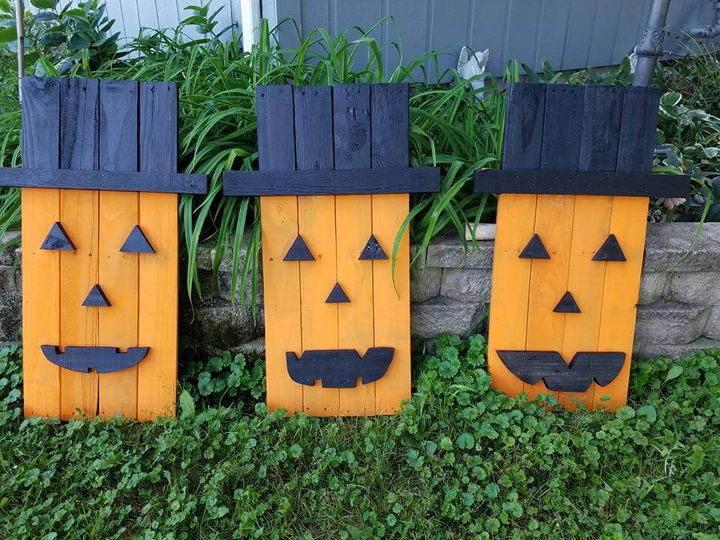 Get your Halloween crafts from the cost free and handy pallets and start with the easy and fun looking monsters out of the pallet pieces being stacked together and provided with the pallet carved face features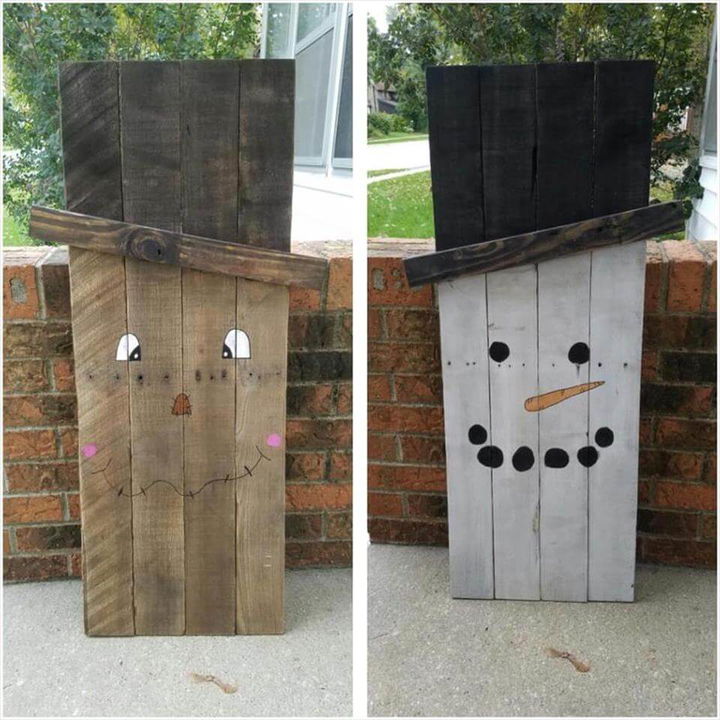 Here is another amazing Halloween decor idea to adore your outdoors with these cute and fun looking scarecrow and snowman duo made with four stacked slats and with painted faces.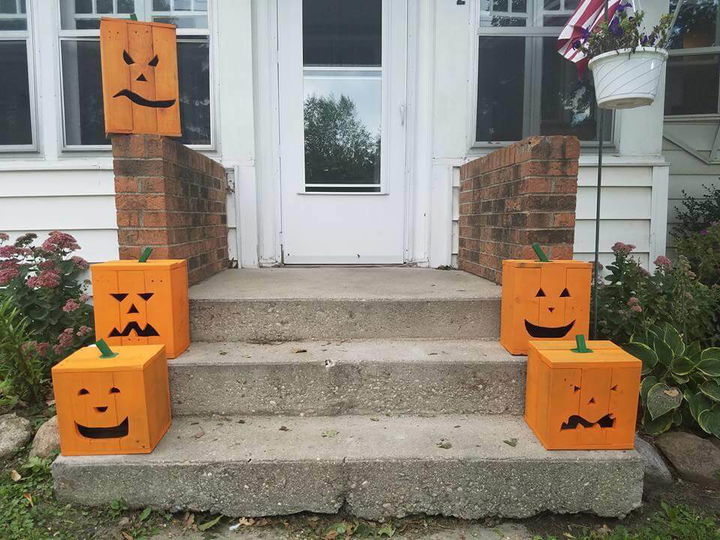 A Halloween decor is just incomplete with the Jack-o-lanterns being lighten up in your patio or garden and with pallets you can create as many as you like with different spooky expressions.
Made by: Wes Smith